Get Pricing & Availability for Assisted Living in Walnut Creek, CA
Call (855) 481-6777 for immediate assistance and get more details
Page Reviewed / Updated – October 14, 2020
The 10 Best Assisted Living Facilities in Walnut Creek, CA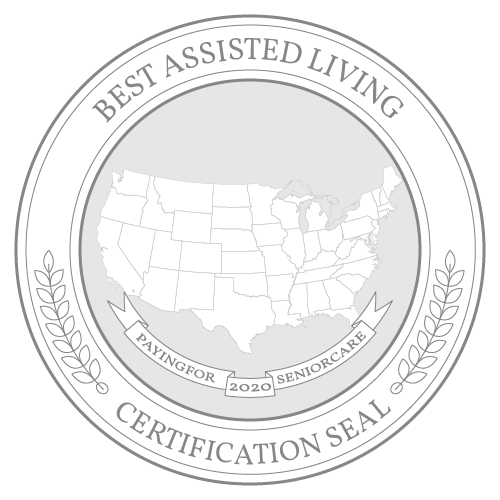 Set in Northern California just to the east of the San Francisco Bay Area, Walnut Creek is sometimes described as an urban oasis for its unique blend of big-city amenities and natural beauty. It comes as no surprise that the community frequently finds itself ranked as one of the best places to live and retire.
The city's sunny year-round weather is the perfect invitation for seniors to get outside and explore nature. From numerous local parks to hiking trails, public golf courses and nearby Mount Diablo State Park, Walnut Creek offers countless opportunities for retirees to enjoy an active lifestyle. Home to over 100 restaurants, the city is known for its dynamic culinary scene and fun foodie events, including the annual Art and Wine Festival. Arts and culture are also prevalent in the city, and the area is known for having some of the best shopping in the Bay Area.
Seniors in Walnut Creek have easy access to top health care facilities, such as the John Muir Medical Center and the Kaiser Permanente Medical Center. Crime is also very low in the city, which may offer peace of mind to retirees.
Note: Information for Walnut Creek was not available, so data from the nearest city, Vallejo, was used.
The following list showcases the top 10 assisted living facilities in Walnut Creek. Additionally, find out more about the cost of assisted living in Walnut Creek and what financial assistance programs are available.
The Cost of Senior Living and Care in Walnut Creek
According to the Genworth 2018 Cost of Care Survey, senior care in the Walnut Creek area and throughout the San Francisco Bay area is quite a bit higher than state averages. When it comes to assisted living, the cost in Walnut Creek is $1,000 per month more than the average California city. Home care and nursing home care costs are each more than $500 higher than the cost in Walnut Creek. When compared with other California cities, the cost of senior care in the Walnut Creek area is among the highest.
How much does Assisted Living Cost in Walnut Creek?
Assisted living costs in Walnut Creek and throughout the San Francisco Bay area are the highest in the state, with the only comparable city being San Jose. In Los Angeles and Sacramento, the average monthly cost of assisted living is about $1,000 less, while in Fresno and Riverside, the difference is even more significant at $2,000 less per month.
How much does Home Care Cost in Walnut Creek?
In Walnut Creek, average home care costs are $5,626 per month, which is nearly the highest in the state. The only city more expensive is San Jose, where the average monthly cost is about $100 higher. Most other cities in California are considerably lower and range from about $4,400 to $4,800. The lowest home care costs in the state can be found in Chico, where the average cost is only $4,433 per month.
How much does Adult Day Care Cost in Walnut Creek?
Adult day care costs in the Walnut Creek area are much closer to the state average than other types of care. At $1,733 per month, the cost of adult day care in Walnut Creek is only about $50 higher than California's average. Chico, which has the most expensive adult day care in the state, is priced considerably higher at $2,134 per month, while the least expensive adult day care costs are in Los Angeles at only $1,565 per month.
How much does Nursing Home Costs in Walnut Creek?
At about $9,000 per month, the average monthly cost of nursing home care in the Walnut Creek area is the highest in the state. This cost is nearly $800 above the state average and more than $1,500 higher than in Los Angeles and the Riverside area. Smaller cities, such as Chico and Fresno, are priced considerably lower, as well, at $8,456 and $8,638 per month.
Financial Assistance Programs in Walnut Creek
Medicaid Program in Walnut Creek
In California, the state Medicaid plan is officially known as Medi-Cal. It provides a range of healthcare services to low-income families and individuals, including pregnant women, disabled persons and senior citizens. Some of the services provided by Medi-Cal include doctor visits, hospitalization, optician services, dental care and prescription medication. The program also covers nursing care for seniors aged 65 and up. Those who require a lesser level of long-term care may apply for one of the state's Medi-Cal waiver programs, which are detailed below.
To qualify for Medi-Cal as a senior citizen, applicants must be 65 years of age or older and have an income of $16,395 or less per year. Married applicants are permitted a slightly higher income, which may not exceed $22,108 per year. Individual applicants may not own more than $2,000 in countable resources, while married couples are permitted up to $3,000. Exempt assets include the applicant's house, provided they or a spouse continue to live in it, as well as household furnishings, personal belongings and a single vehicle.
Those who have an income that exceeds the above limitations may be eligible for coverage if their medical bills are higher than average by taking advantage of California's Medi-Cal spend-down program. The program allows applicants to pay for medical bills before counting their income towards the Medi-Cal eligibility requirements.
Medi-Cal is an entitlement program, which means that all eligible applicants receive benefits immediately. Seniors who live in the Walnut Creek area can apply for Medi-Cal by calling (800) 300-1506.

Medicaid Waivers in Walnut Creek
Community-Based Adult Services
Seniors who require some daily assistance can access a variety of benefits under the Community-Based Adult Services program, which provides services within the community at adult day care and senior centers. This program was created to reduce the number of seniors needing institutionalization by offering care services that may help them avoid or delay the need for nursing home care. Benefits that seniors may receive as part of this program include personal care, nurse visits and non-medical transportation.
To qualify for this program as a senior citizen, applicants should be 65 years of age or older. They must also be participating in a Medi-Cal managed care program.
To learn more, seniors can call the Area Agency on Aging in Pleasant Hill at (925) 229-8434.
Home and Community-Based Alternatives
This waiver program is designed to help seniors and disabled individuals who are transitioning from a hospital or nursing home back into the community. It pays for the cost of nursing care for the duration of their stay and provides transition services, transportation, home modifications, emergency response systems and home health care.
The program is open to any California resident who requires nursing care and resides in a hospital or licensed nursing home at the time of their application. All applicants must also meet the financial requirements for Medi-Cal's state plan. There is a cap of 5,500 participants in this program, therefore, there's usually a waiting list.
To apply for this program or to learn more about wait times and the application process, seniors can contact the Center for Elders' Independence at (510) 318-7375.
In-Home Supportive Services
In-Home Supportive Services covers the cost of personal care for seniors who choose to live at home as an alternative to institutionalization. The program permits participants to direct their own care by determining their own needs and hiring their own caregivers. Some services provided by this program include in-home care, non-medical transportation, meal preparation and delivery.
Seniors aged 65 or older who meet the financial eligibility requirements for the state Medi-Cal plan may apply to this program. There is usually a waiting list to participate, as this program only accepts a limited number of applicants at a single time.
To apply for this program or to learn more, seniors living in Walnut Creek can contact the Contra Costa County Employment and Human Services Department at (925) 229-8434.
Assisted Living Waiver
The Assisted Living Waiver helps seniors who reside in a licensed assisted living facility pay for the cost of services that they receive. In addition to long-term care services, seniors may be covered for additional costs that include transportation and transitional services if they are moving from a nursing home into an assisted living facility.
To be eligible for coverage, applicants must be aged 21 or older and be fully eligible for Medi-Cal with a zero cost share.
To apply, seniors can contact the Contra Costa County Employment and Human Services Department at (925) 229-8434.

Other Financial Assistance Programs in Walnut Creek
Optional State Supplement
The Optional State Supplement (OSS) is a cash benefit that's provided by the state to help seniors and disabled individuals who receive long-term care pay for expenses that aren't covered by Medi-Cal. Typically, the benefit is used to cover room and board, which isn't normally included in the cost of assisted living or nursing home care. The benefit amount is determined by the recipient's income and living arrangements, and the maximum payout is $412 per month.
To qualify for the OSS as an elderly individual, applicants must be 65 years of age or older and receive the federal Supplemental Security Income benefit. To apply, seniors can call the Social Security Administration at (800) 772-1213.

More Senior Living Resources in Walnut Creek
| | | |
| --- | --- | --- |
| Resource | Phone Number | Description |
| City of Walnut Creek Affordable Rental Housing | (925) 943-5800 | The city of Walnut Creek provides a variety of subsidized housing units to families and seniors that offer those with low-incomes a safe and affordable place to live. The city works with renters to ensure that no more than 30 percent of income is used to pay for the price of rent by subsidizing rental costs. |
| Housing Choice Voucher | (925) 957-7000 | The Housing Choice Voucher program helps those in need to pay the cost of rent by working with private landlords to subsidize rental costs and provide safe and clean housing to low-income families and individuals, including senior citizens. |
| Catholic Charities of the East Bay | (510) 768-3100 | The Concord Service Center provides a variety of emergency services to individuals and families with urgent needs. Financially, this includes emergency assistance with rent and damage deposits for those at risk of homelessness. |
| Energy Assistance | (925) 681-6380 | The Community Service Bureau of Contra Costa County provides several programs to low-income households to help reduce and pay utility bills. These programs include the Low Income Home Energy Assistance Program and several weatherization programs, which help to reduce energy bills by providing no-cost home repairs and upgrades to those who need them. |
For additional information and planning, please read our comprehensive guide to paying for senior care in California.