Get Pricing & Availability for Assisted Living in Stockton, CA
Call (855) 481-6777 for immediate assistance and get more details
Page Reviewed / Updated – November 18, 2020
The 10 Best Assisted Living Facilities in Stockton, CA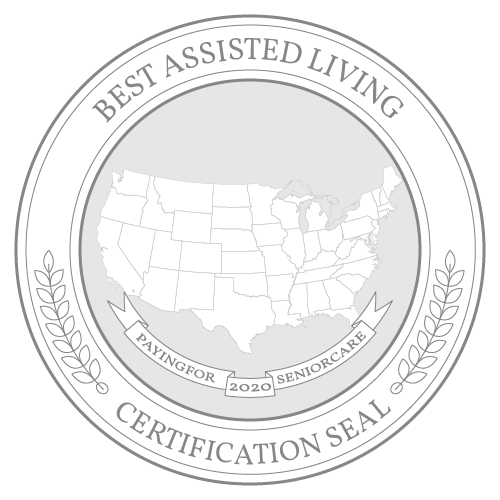 Seniors who appreciate a healthy outdoor lifestyle with plenty of sunny summer days, minimal precipitation and mild winters will find the California Central Valley community of Stockton a pleasant place to retire. Situated in the heart of California's San Joaquin Valley, Stockton offers residents fresh produce all year round. The area around Stockton has a thriving wine industry, providing plenty of opportunities for wine lovers to visit local tasting rooms and vineyards. There are also 21 golf courses in and around Stockton, and mild winter temperatures make it possible for golf enthusiasts to tee off nearly 365 days a year, although they may need to dress warmly in January and February and get an early start in July and August to avoid the midday heat. The most pleasant months to enjoy outdoor activities in Stockton are April, May and October.
Check out our top 10 assisted living communities in Stockton to see if any meet your personal needs and preferences. Additionally, find out more about the cost of assisted living in Stockton and what financial assistance programs are available.
The Cost of Senior Living and Care in Stockton
Senior living costs in Stockton are generally at or slightly below the average cost for similar care in the state of California, according to the 2018 Genworth Cost of Care Survey. Costs for both senior home care and adult day care, for example, are the same in Stockton as they are in California at large, $4,957 and $1,679 a month, respectively. Where Stockton's prices differ from the state, they tend to be somewhat lower, as they are for both assisted living and nursing home care.
How much does Assisted Living Cost in Stockton?
Seniors in Stockton pay an average monthly cost of $3,500 for assisted living. This is fully $1,000 less than the state average cost of $4,500 a month, and it's exactly $2,000 a month behind the highest reported monthly cost in the state, San Francisco at $5,500.
Los Angeles and San Diego report assisted living costs in line with the state, at $4,500 a month for each of them, while only Bakersfield, at $3,150 a month, reports a lower cost for assisted living than Stockton.
How much does Home Care Cost in Stockton?
Home care in Stockton costs an average of $4,957 a month. This is in line with what seniors pay in California generally. Stockton and the state average are somewhat higher than many other California cities report. Sacramento seniors, for example, pay an average of $4,767 a month for home care, as do seniors in Los Angeles and San Diego.
Chico and Bakersfield report some of the lowest costs among surveyed California cities, with monthly prices of $4,433 and $4,385, respectively. San Francisco leads the list with the highest home care costs, which at $5,625 a month are $668 higher than Stockton.

How much does Adult Day Care Cost in Stockton?
Adult day care costs Stockton seniors an average of $1,679 a month. This is also the exact price reported for California seniors on average, and it's only slightly higher than the $1,653 seniors pay for adult day care in Bakersfield.
Sacramento, San Francisco and San Diego seniors all pay more than in Stockton, at $1,733 in each of the three cities, while seniors in Chico pay an average of $2,134, the highest surveyed. Only Los Angeles reports adult day care costs significantly lower than Stockton. Seniors there pay just $1,565 a month for care.

How much does Nursing Home Costs in Stockton?
Nursing home care costs an average of $8,173 in Stockton. This is almost $200 a month less than California's average monthly cost of $8,365 for a semi-private room. Most other cities in California report higher monthly costs for nursing home care than Stockton does, with San Francisco topping the list at $9,148 a month. Los Angeles and Bakersfield both have somewhat lower costs than Stockton. Seniors in those two cities pay average costs of $7,604 and $7,513 a month, respectively.

Financial Assistance Programs in Stockton
Medicaid Program in Stockton
Seniors in Stockton who earn less than the program limits can qualify for Medicaid to help them pay some of the costs of residential senior care. Medicaid, which in California is known as Medi-Cal, pays for basic and emergency healthcare, as well as some prescription drugs and the cost of medically oriented residential care.
Seniors can apply for Medi-Cal in person or by phone through a San Joaquin County Health and Human Services office. They can also browse through compatible coverage and sign up for a plan online through the Covered California website.
To qualify for Medi-Cal, seniors in Stockton must be citizens or legal residents of the United States and reside in the state of California. Income limits also apply that are based on the federal poverty line. To be eligible, seniors must earn less than 138% of this guideline, or $16,395 a year for individual seniors applying alone. Married seniors can earn up to $22,108 a year to qualify for no-cost coverage. Additional adults in the household raise the allowable income limit from all sources combined by $5,741 a year, whether the other household members are applying for coverage or not. Seniors who earn more than 138% of the poverty line, but still make less than 300% of the limit, may still be able to receive Medi-Cal coverage, though they may have to pay a share of cost.
Some seniors are able to get approval for Medi-Cal sooner than usual if they are able to show prior acceptance into one of California's other entitlement programs. These means-tested programs use many of the same or similar criteria to determine eligibility, and in California, some of them use the same application form. Acceptance into these programs can be taken as evidence of eligibility for Medi-Cal and benefits can be activated before the full approval process is complete. Compatible programs include:
CalFresh, the state's SNAP or food stamp program
WIC
TANF, also called cash aid or welfare
Section 8 housing support
Residence in public housing
Medicaid Waivers in Stockton
Assisted Living Waiver Program (ALWP)
Seniors in Stockton may be able to pay the monthly cost of assisted living with help through the Assisted Living Waiver Program (ALWP). This waiver program is for seniors who would otherwise qualify for Medi-Cal funding of skilled nursing home placement, but who choose to waive that level of care for assisted living instead. Seniors can apply for an ALWP voucher through the benefits specialist at the participating assisted living facility where they reside.
Multipurpose Senior Services Waiver
Stockton seniors who waive placement in an assisted living facility can pay for many of the costs of living independently at home through the Multipurpose Senior Services Program (MSSP). This voucher covers several costs stay-at-home seniors can sometimes struggle with, especially for the professional help they need to remain independent. Applications are approved by a Medi-Cal caseworker, and they may be submitted by the discharge planner at a residential care facility the senior is leaving. Benefits covered by the MSSP include:
Professional guidance from a case manager who can help seniors find and apply for benefits they may be eligible for
Financial advice focused on senior needs from a certified senior financial adviser
Caregiver assistance in the home or at a local facility
Help with household chores
Adult day care in the home or at a facility
Respite care at home or in a local facility
Protective supervision in the home for seniors with limited ability to be alone
Personal Emergency Response System (PERS) hardware for rapid emergency calling
Meal service to the senior's home or served in a communal setting
Public transportation vouchers, including help paying for and booking a disabled ride and non-emergency medical transportation in a reasonable radius'
Minor home repairs and upgrades
Certified translation and interpreter services
Home and Community-Based Alternatives (HCBA) Waiver
For seniors who choose to remain in their own homes, or who move in with family or friends, the Home and Community-Based Alternatives (HCBA) waiver can help pay for many of the costs of necessary care. Seniors can apply directly for an HCBA waiver through their Medi-Cal caseworker, or they can request an application be submitted at or near the time of discharge from a residential care facility.
Community-Based Adult Services (CBAS)
The Community Based Adult Services (CBAS) waiver program helps Stockton seniors pay many of the miscellaneous costs they face when living on their own. After approval by their Medi-Cal caseworker, seniors can use the CBAS benefit for many reasonable expenses related to their care, including:
Meal delivery to the home
Adult day care
Physical therapy
Mental health care related to dementia
Social events planned by CBAS workers and put on at no cost to seniors
Other Financial Assistance Programs in Stockton
In-Home Support Services (IHSS)
Seniors who wish to remain independent, but who need some help to get by at home, can apply for California's In-Home Support Services (IHSS) program. This program pays the cost of a caregiver, who can visit with the senior in their home and help them with routine activities and chores, as well as limited transportation assistance. Approved seniors are allocated a set number of hours a month that can be paid through the program, and caregivers' hours must be signed off on by the senior every two weeks to authorize payment.
Caregivers can be anyone the senior chooses, though they must have a clean background history and maintain CPR certification. Seniors can designate spouses, family members and friends as caregivers, though all new caregivers must attend a brief training session at IHSS offices. Applications for IHSS go through a Medi-Cal caseworker.
Paid Family Leave
Immediate family members of seniors may be able to take paid time off from their jobs to care for their senior loved one through California's Paid Family Leave Act (PFLA). PFLA funds are deducted from workers' paychecks over an extended period of time, and then they are made available as a supplement when a worker needs to take up to six weeks of leave from a job to care for a loved one.
Applications must go through the Employment Development Department (EDD), which may conduct a phone interview and require documentation of both medical need and the family relationship before approving the bi-monthly check. Funds may be spent on anything, though the exact benefit amount is determined by work history and the worker's average wages over a three-year look-back period.
More Senior Living Resources in Stockton
Resource

Phone Number

Description

City of Stockton Housing Division
(209) 937-8539
The city of Stockton administers the federal Section 8 housing support voucher through its Housing Division. Seniors who wish to apply for this voucher can do so by phone or at the city office on E. Main St. Applicants generally face a delay while on a waiting list for approval.
Emergency Repair Program
(209) 937-8539
The City of Stockton offers seniors who live on their own a one-time direct payment benefit to help them repair or maintain their homes or to upgrade for better safety, mobility or energy efficiency. Seniors in Stockton can inquire by phone. Applications are approved on a first-come/first-served basis.
Emergency Crisis Intervention Program (ECIP)
(888) 524-5705
ECIP provides emergency assistance to seniors in Stockton with paying their overdue and soon-to-be-disconnected home utility bills. Applications can be made by phone or in an unscheduled walk-in at the Project GO office.
Low Income Home Energy Assistance Program (LIHEAP)
(209) 463-4960
California's Low Income Home Energy Assistance Program can cut home energy bills by up to 30%. Income requirements are similar to Medi-Cal, and applications can be made by several routes. Seniors in Stockton can apply at an HHS office or by requesting an application packet from their utility provider. They may also apply in person at the Salvation Army office in Stockton.
For additional information and planning, please read our comprehensive guide to paying for senior care in California.