Get Pricing & Availability for Assisted Living in Escondido, CA
Call (855) 481-6777 for immediate assistance and get more details
Page Reviewed / Updated – September 30, 2022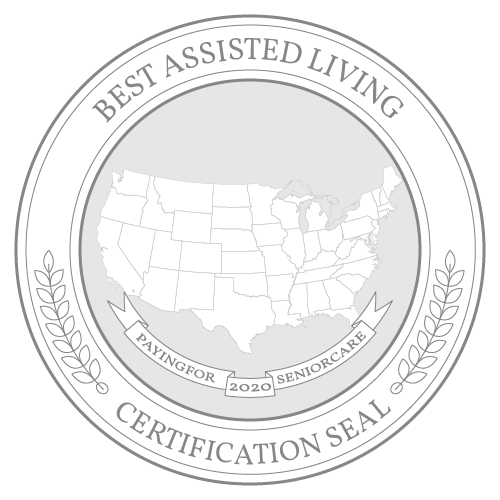 Escondido is great for seniors who desire outdoor activity and warm California weather. Active seniors can enjoy golfing, scenic walks, fishing, and other leisure activities. Although the cost of assisted living here is higher than the national average, the city makes up for it with its vibrant culture. Escondido's average monthly assisted living cost is $5,475, according to Genworth Financial's 2021 Cost of Care Survey.
California does not tax Social Security withdrawals, which can help put money back in seniors' pockets. Seniors in California are also exempt from income tax and benefit from personal tax exemption.
In addition to providing a list of the best assisted living facilities in Escondido, CA, this guide provides an overview of the cost of assisted living in Escondido, as well as average costs for other types of care. Additionally, find a list of free and low-cost services that provide seniors with a variety of assistance in their communities.
The Cost of Assisted Living in Escondido, CA
At $5,475, the monthly cost of assisted living in Escondido is higher than the national average of $4,500. It also exceeds the $5,250 per month median monthly charge for assisted living in California. Seniors in San Jose and Salinas pay $525 more than those in Escondido, while those in San Francisco pay close to $1,000 more per month. In Los Angeles and Santa Barbara, assisted living is less expensive.
Escondido: $5,475
California: $5,250
United States: $4,500
San Francisco: $6,319
San Jose: $6,000
Salinas: $6,000
Los Angeles: $5,250
Santa Barbara: $5,300
The Cost of Other Types of Care in Escondido, CA
Compared to assisted living costs, the cost of in-home care and home health care is nearly $1,000 more per month at roughly $6,400. Seniors looking for assistance only during the day can consider adult day care, which provides daytime supervision at just $2,058 per month. Nursing homes in Escondido carry the highest monthly costs at $9,384 for a semi-private room and $12,167 for a private room.
Assisted Living: $5,475
In-Home care: $6,387
Home health care: $6,473
Adult day care: $2,058
Nursing home (semi-private) $9,384
Nursing home (private): $12,167
Note: Data for Escondido was unavailable, so data for the nearest city, the San Diego area, was used instead.