Get Pricing & Availability for Assisted Living in Hayward, CA
Call (855) 481-6777 for immediate assistance and get more details
Page Reviewed / Updated – November 19, 2020
The 10 Best Assisted Living Facilities in Hayward, CA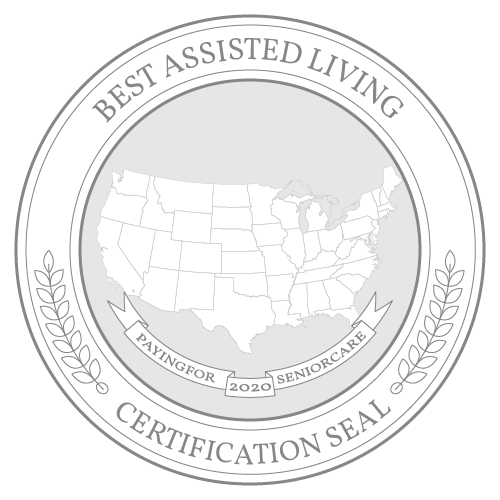 Hayward, California, sits directly on the San Francisco Bay, not far from Oakland and San Francisco. With a population of 144,186 people, Hayward is one of the larger cities in the Bay Area. The city's large size and waterfront location make it a popular place to retire.
Seniors may enjoy visiting several parks and recreational facilities in the area, including the Hayward Regional Shoreline and the Hayward Senior Center. Several nearby hospitals and medical centers put top-rated health care close at hand, and the warm, coastal climate only adds to the benefits of retiring in this California community.
Note: Information for Hayward was not available, so data from the nearest city, San Francisco, was used.
Keep reading to learn more about the top 10 assisted living communities in the Hayward area. Additionally, find out more about the cost of assisted living in Hayward and what financial assistance programs are available.
The Cost of Senior Living and Care in Hayward
Senior care is relatively affordable in Hayward, with all levels of care having a lower than average cost compared to California as a whole. According to the Genworth 2018 Cost of Care Survey, nursing home care and assisted living facilities cost around $150 less than the state average, and in-home care is around $400 cheaper.
Note: Data on the average cost of senior care wasn't available for Hayward, so the data for the closest city, Vallejo, was used.
How much does Assisted Living Cost in Hayward?
Assisted living in Hayward has a monthly cost of $4,350, which is slightly cheaper than the California average of $4,500. In nearby San Francisco and San Jose, assisted living is $5,500 a month, making these cities the most expensive areas in the state.
The most affordable area for this level of care is Bakersfield with a monthly average cost of $3,150 followed by Visalia at $3,675.

How much does Home Care Cost in Hayward?
The average monthly cost of in-home care in Hayward is $4,576 a month which is fairly low compared to the state average of $4,957. The cost in San Francisco is higher with an average of $5,625 and even more expensive in nearby Napa with the highest cost in the state at $5,911.
The most affordable areas in California for this level of care are Visalia at $4,290 a month and Bakersfield at $4,385.
How much does Adult Day Care Cost in Hayward?
Hayward is the most affordable area in this part of the state for adult day care with an average cost of $1,354 a month, which is $325 less than the state average. Hanford has the lowest cost in California overall at $867 a month.
All surrounding areas that were surveyed are much more expensive than Hayward, with nearby Napa having the highest cost in the state at $2,167. San Francisco has a cost of $1,733 a month, which is almost $400 higher than Hayward.

How much does Nursing Home Costs in Hayward?
Nursing home care in Hayward has an average cost of $8,167 a month, which is just below the state average of $8,365 and far below that of the surrounding area. Napa is more expensive at $9,962 a month and, in nearby San Francisco, it's $9,148. Santa Maria has the highest monthly cost in all of California with an average of $10,646.
Visalia is the most affordable area for nursing home care in California at $6,540 a month and Los Angeles is the cheapest major city at $7,604.

Financial Assistance Programs in Hayward
Medicaid Program in Hayward
Medicaid is a federal and state program that provides health coverage to people who are on a low income, such as seniors and the disabled. The state-run program in California is Medi-Cal.
Hayward residents and all Californians who are eligible can receive free or low-cost Medi-Cal benefits such as nursing home care, hospitalization, doctor care, emergency services, prescription drugs, and some vision and dental services. Transportation to and from appointments is also covered. Assisted living may be covered if the individual qualifies.
Nursing homes and some home health services are considered entitlements under Medi-Cal, which means all who are approved will receive these services immediately. Assisted living is not an entitlement and seniors will only be covered if approved for the Assisted Living Waiver.
Aged & Disabled Medi-Cal eligibility requirements:
Aged 65+ or blind, or disabled (using Social Security definition)
California resident
Monthly income at or below $1,271 or $1,720 for couples
Countable assets at or below $2,000 or $3,000 for couples
This income limit is accurate as of 2019 and changes based on a calculation using the current Federal Poverty Level. Countable assets include cash, bank balance, stocks and residential property if the applicant does not intend to return and it isn't occupied by family. Exempt assets include one vehicle, a home if occupied by family or applicant intends to return, business-related property, household items and personal effects.
Hayward residents and all Californians who qualify financially for Supplemental Security Income at the federal level are entitled to receive full Medi-Cal coverage with no share of cost.
Applications for Medi-Cal can be submitted online at Covered California, and in-person at a local office or over the phone. Call the service center on (800) 300-1506 for help starting the application process.
Other Financial Assistance Programs in Hayward
Assisted Living Waiver (ALW)
The Assisted Living Waiver program is available for Hayward residents seeking financial help to pay for assisted living. However, it must be determined that the individual qualifies for a nursing facility level of care and that they can live safely in an assisted living setting or subsidized housing instead.
Seniors must be eligible for full Medi-Cal coverage with no share of cost to qualify for the ALW. Aged & Disabled Medi-Cal and SSI-Linked Medi-Cal are full coverage options that allow individuals to apply for this waiver.
ALW services aren't an entitlement in California, which means there's often a waiting period before qualified residents begin to receive assistance.
Applications can't be submitted without going through a Care Coordination Agency to receive an assessment. Hayward and Alameda County residents should contact Norcal CCA on the website or by calling (916) 385-2784.
Read more about the benefits of this program in our California Assisted Living Waiver guide.
Medi-Cal Home and Community-Based Services (HCBS) Waivers
HCBS waivers offer alternatives to nursing home placement for eligible residents. A waiver is required because the federal government places restrictions on which services can be offered by individual states, and these waivers allow Medi-Cal to bypass the restrictions.
Applicants must be eligible for full Medi-Cal coverage. It must also be established that the requested waiver services are medically necessary to avoid placing the individual in a nursing facility.
HCBS waiver services include respite for caregivers, home health care, case management and private duty nursing. Various habilitation services are also covered, such as physical and speech therapy.
The services offered through HCBS waivers aren't considered to be entitlements in California, which means applicants are placed on a waiting list if the limit for participants has been reached.
Applications for waiver services can only be made by staff at In-Home Operations (IHO) which is part of the California Department of Health Care Services. Email [email protected] or call IHO in Northern California on (916) 552-9105 to arrange a home visit.
In-Home Supportive Services (IHSS)
Alameda County Social Services Agency manages the In-Home Supportive Services program to help seniors, and the blind or disabled to live at home for as long as possible by delaying the need for nursing facility care.
IHSS provides services based on the individual needs of each applicant with a focus on how well they are able to carry out regular activities of daily living. These services include general hygiene and personal care, housekeeping and laundry, food prep, mobility assistance and escort to appointments.
Individuals must be aged 65+ or blind, or disabled and approved for Medi-Cal. It must also be established by a social worker through the assessment process that the individual can't safely live in their home without the assistance of IHSS.Applications for the In-Home Supportive Services program can be made over the phone on (510) 577-1900. Postal applications are also accepted, as well as in-person applications at the Eastmont Self-Sufficiency Center in Oakland.
More Senior Living Resources in Hayward
Resource

Phone Number

Description

Alameda County Area Agency on Aging
(510) 577-3530
The Alameda County AAA helps seniors and their families find long-term care and the appropriate financial assistance programs. They also give direct referrals to other useful services for seniors in the area.
Housing Authority of the County of Alameda
(510) 538-8876
HACA manages 415 public housing units in the county, as well as being responsible for the Housing Choice Voucher (Section 8) program. The HCV helps low-income residents pay for their rent in private housing with funding from the federal government.
Eden Issei Terrace
(510) 785-2296
Eden Housing manages this community of 100 units for low-income seniors in Hayward. Rent is subsidized through the Section 8 program.
Montgomery Plaza
(510) 538-6016
This set of 50 units located on Montgomery Avenue, Hayward is a rent-subsidized community for low-income seniors.
For additional information and planning, please read our comprehensive guide to paying for senior care in California.