Get Pricing & Availability for Assisted Living in San Francisco, CA
Call (855) 481-6777 for immediate assistance and get more details
Page Reviewed / Updated – November 19, 2020
The 10 Best Assisted Living Facilities in San Francisco, CA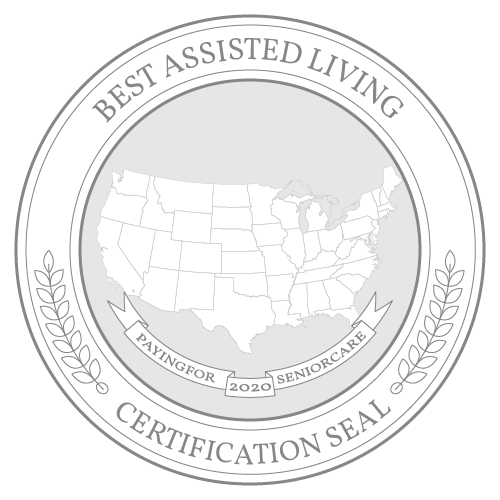 Seniors who are seeking an urban retirement destination filled with unique cultural attractions, deep historical roots and diversity might find that San Francisco is ideal. Located along the West Coast of California, the city is home to approximately 880,000 residents, and seniors aged 65 and older make up just over 15% of the population.
The city's Chinatown neighborhood is the largest and oldest Chinatown in North America and is filled with authentic Asian restaurants, shops and artwork. San Francisco is also home to a large LGBTQ population, and a dedicated nonprofit agency, Openhouse, operates a number of programs for seniors who identify as LGBTQ. The city also has a number of nationally-ranked hospitals, including the UCSF Medical Center and the Kaiser Permanente San Francisco Medical Center.
Look through our list of the top 10 assisted living facilities in San Francisco to find the right fit for you or a loved one. Additionally, find out more about the cost of assisted living in San Francisco and what financial assistance programs are available.
The Cost of Senior Living and Care in San Francisco
Senior living in San Francisco is generally more expensive than elsewhere in the state of California, according to the 2018 Genworth Cost of Care Survey. In almost every area, San Francisco reports costs that are either the most expensive in the state for senior care, or they are near the top of surveyed cities. Assisted living in San Francisco, for example, costs seniors an average of $5,500 a month. The equivalent level of care in California in general is $1,000 less, or $4,500 for the same or similar service.
How much does Assisted Living Cost in San Francisco?
Assisted living in San Francisco costs local seniors an average of $5,500 a month. Across California, costs average about $1,000 less, with the statewide average being exactly $4,500. Los Angeles and San Diego match California at this price, while Stockton is another $1,000 less, at $3,500 a month for assisted living. Across the state, Bakersfield reports one of the lowest prices for assisted living, at just $3,150 a month.
How much does Home Care Cost in San Francisco?
Seniors in San Francisco pay an average monthly cost of $5,625 for home care. This is significantly higher than the California state average cost of $4,957 a month, a price shared by Stockton. Many California cities report lower home care costs than San Francisco, with Chico and Bakersfield coming in lowest of all, at $4,433 and $4,385 a month, respectively.
How much does Adult Day Care Cost in San Francisco?
Adult day care in San Francisco costs an average of $1,733 a month. This is the same price reported by both Sacramento and San Diego, though all three cities are somewhat more expensive than the $1,679 seniors pay on average in California. Chico reports higher average costs for adult day care than San Francisco, with a monthly average cost to seniors of $2,134, while Los Angeles has some of the lowest prices in the state at $1,565 a month.

How much does Nursing Home Costs in San Francisco?
Nursing home care in San Francisco carries the highest cost in the state among surveyed cities. Average costs here run to $9,148 a month, which is significantly higher than the statewide average of $8,365. At the opposite end of the price spectrum from San Francisco, seniors in Los Angeles and Bakersfield pay an average monthly cost of $7,604 and $7,513 for a semi-private room in a nursing care facility.
Financial Assistance Programs in San Francisco
Medicaid Program in San Francisco
Seniors in San Francisco who need help with some or all of their medical bills may be eligible for benefits through Medicaid, which in California is known as Medi-Cal. Medi-Cal pays for many seniors' basic and urgent healthcare needs, as well as for some specialist and prescription drug costs. The program also pays for some residential care services, though financial and medical needs generally have to be verified before approval is granted.
To qualify for Medi-Cal, seniors in San Francisco must show they are citizens or legal residents of the United States and that they currently reside inside the state of California. Medi-Cal also has an income limitation for no-cost services of 138% of the federal poverty line. This translates to an annual maximum income from all sources of $16,395 for singles applying just for themselves.
Married seniors can earn up to $22,108 and still qualify. Each additional adult in the seniors' household adds an extra $5,741 to the applicant's allowable personal income, though there is no requirement that the other adults also apply for Medi-Cal. Seniors who earn more than these limits may still qualify for Medi-Cal benefits, though a share of cost may apply up to 300% of the federal poverty line.
Medi-Cal is structured as an entitlement program that accepts all qualified applicants, with no enrollment caps or waiting periods. Benefits are delivered through in-state private insurers, such as Blue Cross/Blue Shield and Kaiser Permanente, which both offer HMO and PPO plans seniors can browse through online at the Covered California website. Seniors can choose their plan during the initial intake process, and they can switch plans during the annual open enrollment period at the end of the year.
Seniors who already receive help from certain other entitlement programs may be able to fast-track their applications to Medi-Cal. These programs use similar guidelines and many even use the same application forms as Medi-Cal. These programs include:
CalFresh, California's SNAP or food stamp program
Section 8 housing support or residence in a public housing unit
TANF, sometimes called cash aid or welfare
WIC
Medicaid Waivers in San Francisco
Assisted Living Waiver Program (ALWP)
Seniors in San Francisco who qualify for placement in a Medi-Cal funded nursing care home may qualify for financial help with the cost of assisted living through California's Assisted Living Waiver Program (ALWP). This voucher pays the monthly cost of senior living in an assisted living facility for seniors in 15 California counties. Seniors in San Francisco can apply directly, through their Medi-Cal case worker, or through the benefits coordinator at the participating assisted living community they are moving into.
Multipurpose Senior Services Waiver
The Multipurpose Senior Services Program (MSSP) waiver covers many of the expenses seniors incur when they choose to live on their own in San Francisco. Applications for this voucher go through a Medi-Cal case worker. Benefits of the MSSP include:
Case manager support in finding and applying for benefits seniors may qualify for
Caregiver assistance
Respite care in the seniors' home or at a local facility
Adult day care
Assistive devices and minor home repairs for mobility and/or safety, such as installing guard rails and wheelchair ramps
Household chore assistance
Meal service to the senior's door
Public transportation vouchers that can be used on any of the city's multiple public transportation systems, from MUNI to BART, as well as scheduled service for dial-a-ride and disabled ride service
Financial advice from a certified senior financial adviser
Certified translation and interpreter services
Home and Community-Based Alternatives (HCBA) Waiver
Seniors in San Francisco can get help paying many of the costs associated with living independently through the Home and Community-Based Alternatives (HCBA) waiver. HCBA picks up some of the expenses incurred while discharging from a residential care facility and returning home. Applications can be submitted through a Medi-Cal case worker or through the discharge planning desk at most residential care facilities in the state.
Community-Based Adult Services (CBAS)
San Francisco seniors can apply through Medi-Cal for a Community Based Adult Services (CBAS) waiver. This program helps to cover many of the miscellaneous costs seniors in San Francisco have to pay out of pocket, and most reasonable care expenses can be considered. Program benefits include:
Meals delivered to the home
Adult day care at home or in a local facility
Physical therapy to recover from illness, accident or surgery
Mental health care for seniors with some form of dementia
Free social events for seniors enrolled in the program
Other Financial Assistance Programs in San Francisco
In-Home Support Services (IHSS)
Seniors in San Francisco can get help paying the cost of an in-home caregiver through the state's In-Home Support Services (IHSS) program. Seniors who apply for this program through their Medi-Cal case worker are allocated a set number of hours they can authorize for payment to the caregiver of their choice, who can be a spouse, family member or friend. Caregivers must pass a background check and obtain CPR certification, as well as pass through a brief training session at the IHSS office in San Francisco.
Paid Family Leave
Seniors in San Francisco may get in-home assistance from an immediate family member, who can take up to six weeks off from work with pay under the state's Paid Family Leave Act (PFLA). Workers with an accrued benefit amount can apply for leave in advance through the state Employment Development Department (EDD), which usually requires a phone interview and proof of medical need before granting authorization. Proof of a close family relationship to the senior may also be required to access benefits, which may be spent at will.

More Senior Living Resources in San Francisco
Resource

Phone Number

Description

San Francisco Housing Authority (SFHA)
(415) 715-5200
The SFHA operates most of San Francisco's public housing and administers the local Section 8 federal housing voucher program. SFHA maintains waiting lists for both programs, and seniors can apply to join online or by mail through the Authority office.
Department of Aging and Adult Services
(415) 557-5000
The San Francisco Department of Homelessness and Supportive Housing helps seniors and residents with disabilities find and keep safe and affordable housing in the city. Services include emergency rent assistance, locating and applying for low-income housing, legal services to prevent foreclosure and transitional housing resources. Seniors who need help can contact the Department by phone.
Urban Services YMCA
(415) 561-0631
The Urban Services YMCA, located on Fillmore St., offers several emergency services seniors may need to remain safely at home. These include clothing and food support, rental assistance and help scheduling and paying for public transportation. Seniors can ask for more information by phone or in person via walk-in appointment.
Central Coast Energy Services
(415) 416-6660
Central Coast Energy Services provides several forms of home energy assistance for San Francisco seniors. The organization processes applications for the Low Income Home Energy Assistance Program (LIHEAP), which may reduce seniors' home energy bills by up to 30%, as well as emergency utility assistance with overdue bills. Applications for LIHEAP and emergency assistance are available online.
For additional information and planning, please read our comprehensive guide to paying for senior care in California.