Get Pricing & Availability for Assisted Living in Hemet, CA
Call (855) 481-6777 for immediate assistance and get more details
Page Reviewed / Updated – October 02, 2020
The 10 Best Assisted Living Facilities in Hemet, CA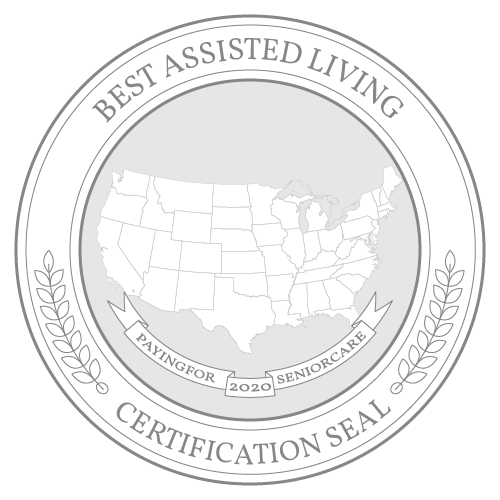 Hemet is a small city in southern California's San Jacinto Valley. This city of nearly 85,350 has a very large senior population, and over one-fifth of residents are aged 65 and older.
For the city's many seniors, there's plenty to like about life in Hemet. With a cost of living 27.2% lower than the state average, the city is an island of affordability in pricey southern California. Hemet averages 271 days of sunshine every year, giving seniors plenty of opportunities to get outside and enjoy the warm weather. They can visit one of the city's many parks, or walk the Wildflower trail at Diamond Valley Lake. Nearby Riverside is home to a thriving arts scene, and seniors can take trips to the Riverside Art Museum or Culver Center of the Arts.
Note: Information for Hemet was not available, so data for the nearest city, Riverside, was used.
This list showcases the 10 best assisted living facilities in the Hemet Area. Additionally, find out more about the cost of assisted living in Hemet and what financial assistance programs are available.
The Cost of Senior Living and Care in Hemet
As per the Genworth 2018 Cost of Care Study, senior care costs in Hemet are quite low when compared with the rest of the state. The monthly average cost of assisted living is $1,000 below the state average in Hemet, while both home care and nursing home care costs are about $500 lower than state averages. Adult day care costs in Hemet are almost on par with the state average. Hemet's senior care costs are much lower than in most major cities throughout the state, in particular, San Jose and San Francisco where costs are the highest.
Note: Senior care cost data isn't available for Hemet. Data for the nearest major city, Riverside, has been used in its place.
How much does Assisted Living Cost in Hemet?
Along with Fresno, assisted living costs in Hemet and throughout the Riverside area are the lowest in the state at an average of $3,500 per month. This is $1,000 below the state average, which is $4,500, and $2,000 less than in San Jose and San Francisco, which are the most expensive cities in the state at $5,500. Larger cities such as Los Angeles and Sacramento are quite a bit more expensive than Hemet and closer to the state average at $4,500 and $4,473 per month, respectively.
How much does Home Care Cost in Hemet?
Home care costs in California typically range between about $4,400 and $5,700 with the cost of home care in Hemet and throughout the Riverside area on the low end at $4,481 per month.
At the other end of the spectrum, San Francisco and San Jose both have average monthly home care costs that are just above $5,500, which is more than $1,000 higher than in Hemet. In both Los Angeles and Sacramento, costs are just a few hundred dollars more than in Hemet at $4,767 per month.

How much does Adult Day Care Cost in Hemet?
The average monthly cost of adult day care in Hemet and throughout the Riverside area is $1,668 per month, which is fairly close to the state average of $1,679 per month. The most expensive home care in California is in Chico, at $2,134 per month. Both Los Angeles and Fresno at $1,653 and $1,565 per month, respectively, have adult day care costs that are less expensive than in Hemet.
How much does Nursing Home Costs in Hemet?
Throughout California, nursing home care is the most expensive of all senior care types, and in Hemet, nursing care costs are more than $3,000 higher than any other level of care. While the cost of nursing care in Hemet is higher than other types of care at $7,559 per month, it's actually the lowest in the state when compared with other major cities.
The most expensive nursing care costs are in the San Francisco area at $9,148 per month. Costs in Los Angeles are quite close to those in Hemet at $7,604 per month, while most other cities are between $8,300 and $8,600 per month.

Financial Assistance Programs in Hemet
Medicaid Program in Hemet
California's state Medicaid plan is called Medi-Cal. It provides healthcare to low-income families and individuals including senior citizens and disabled individuals. Some of the services provided by the state Medi-Cal plan include doctor check-ups, dental care, diagnostic tests and prescription drugs.
Additionally, nursing home costs are covered by Medi-Cal for eligible seniors who are aged 65 and older. There are several waiver programs in the state as well that cover other types of care, including assisted living and home care.
In order to qualify for Medi-Cal or any of California's Medi-Cal waiver programs, applicants are required to meet financial eligibility requirements. This includes an income limitation of $16,395 per year, which works out to approximately $1,366 per month. Those who are married are allowed a maximum income of $22,108 per year, or approximately $1,842 per month.
There are asset restrictions in place for applicants as well. Individuals may not own assets totaling more than $2,000, while married applicants are restricted to $3,000 in countable assets. Exempt assets include the applicant's home, provided they or their spouse will continue to live in it, as well as household furnishings, personal belongings and a single vehicle.
A spend-down program exists in California, which provides applicants who don't meet financial requirements with the opportunity to receive Medi-Cal assistance when they have a high volume of medical bills. Under the spend-down program, seniors and other Medi-Cal participants can pay their medical bills first and use their remaining income amount to meet the program's financial requirements. In cases where a senior must take advantage of the spend-down program to receive funding, it's best to work with a Medicaid planner.
The state Medi-Cal is an entitlement program, which means that all applicants that meet the eligibility requirements are approved to participate. Seniors living in the Hemet area can apply for Medi-Cal by calling (800) 300-1506.

Medicaid Waivers in Hemet
Home and Community-Based Alternatives Waiver
Seniors who choose to continue living at home or within their community can access financial aid through the state's Home and Community-Based Alternatives Waiver program, which provides a variety of services including community transition services, in-home nursing care and home health aides, respite care, family caregiver training and case management.
To participate in this waiver, seniors must be eligible for Medi-Cal and medically require access to the level of care this program provides. This program only accepts a limited number of applicants at a single time, so there is often a waiting period before eligible applicants are approved to participate. Seniors in Hemet and throughout Riverside County can apply by contacting the Institute on Aging at (415) 750-4111.
Assisted Living Waiver
The Assisted Living Waiver provides senior citizens with access to assisted living care, provided they reside within an assisted living facility or public subsidized housing. It may also cover additional services such as skilled nursing, social activities and transition care. The program was created to provide seniors with an alternative to living in a nursing home.
To be eligible for the Assisted Living Waiver, seniors must be fully eligible for Medi-Cal with no cost-share and have needs similar to Medi-Cal recipients who reside in nursing care facilities. While this program is open to any California resident aged 21 and older who meets the eligibility criteria, those who choose to participate must be willing to live in a participating assisted living facility or community. This program accepts a limited number of participants, which means there is often a waiting list for participation.
To learn more about participating facilities or to apply for this program, seniors can contact the Institute on Aging at (415) 750-4111.

Other Financial Assistance Programs in Hemet
In-Home Supportive Services
This program is funded by the state and provides low-income elderly individuals with in-home care services, including homemaker services, personal care, nurse visits and transportation. The In-Home Supportive Services program is meant to help seniors to avoid or delay nursing home care by providing the care they need at home.
In order to be eligible for this program, seniors must be fully eligible for Medicaid and be able to reside safely at home.
To apply or to learn more, seniors can contact the In-Home Supportive Services Helpline at (888) 822-9622.
Program for All-Inclusive Care for the Elderly (PACE)
PACE provides seniors with coordinated care based on their individual needs. The program may provide a range of services including in-home personal care, in-home nursing care, transportation, medical care, dental care and prescription medications. Those who participate in PACE receive all of their care in the same place.
PACE is available to seniors aged 55 and older who meet the requirement for skilled nursing home care based on an assessment performed by the California Department of Healthcare Services. They also must be able to safely live within the community.
To apply for PACE, seniors living in Hemet can contact InnovAge California PACE at (909) 366-4230.
Multipurpose Senior Services Program (MSSP)
The MSSP is a state-funded program that provides seniors with in-home services once they've reached the need for nursing care. The program provides a variety of services including case management, service coordination, transportation, in-home meal preparation or meal delivery, counseling services and respite care.
To be eligible for the program, seniors must be 65 years or older and qualify for Medi-Cal. They must also be able to safely reside within their community and require a nursing level of care. This program only accepts a limited number of applicants, therefore, there is typically a waiting list to participate.
To apply or to learn more about waiting list times, seniors can call (800) 510-2020.

Optional State Supplement
In California, those who reside in a long-term care facility or receive long-term care at home may be eligible to receive an optional state supplement. This is a cash benefit that exists to provide additional funding to help those in need pay for room and board costs and other expenses not covered by Medicaid. The amount of the benefit depends on the senior's living situation and income, but may be as high as $412 per month.
To qualify for the supplement, seniors must receive the federal Supplemental Security Income benefit and be financially eligible for Medi-Cal. To apply, seniors can contact the Social Security Administration at (800) 772-1213.

More Senior Living Resources in Hemet
| | | |
| --- | --- | --- |
| Resource | Phone Number | Description |
| Riverside County HUD Vouchers | (951) 351-0700 | Housing vouchers are available to low-income seniors over 75 and other individuals when the urgent need for financial assistance exists. They can be used towards the cost of rent and typically cover the cost of rent over 30 percent of the renter's monthly income. |
| California Alternate Rates for Energy (CARE) | (800) 427-2200 | CARE helps low-income residents of Hemet and other southern California municipalities to access subsidized rates on their monthly gas bill. The program is exclusively available to those who receive assistance from Medicaid and other state programs or those with an annual income below $32,250. |
| Valley Restart – Rent Assistance | (951) 766-7476 | Valley Restart is an organization that aims to end homelessness throughout Riverside County by providing safe shelters and immediate rental assistance. Seniors who are tight on funds and need urgent help can contact the agency to receive financial aid. |
For additional information and planning, please read our comprehensive guide to paying for senior care in California.