Get Pricing & Availability for Assisted Living in Buena Park, CA
Call (855) 481-6777 for immediate assistance and get more details
Page Reviewed / Updated – June 12, 2020
The 10 Best Assisted Living Facilities in Buena Park, CA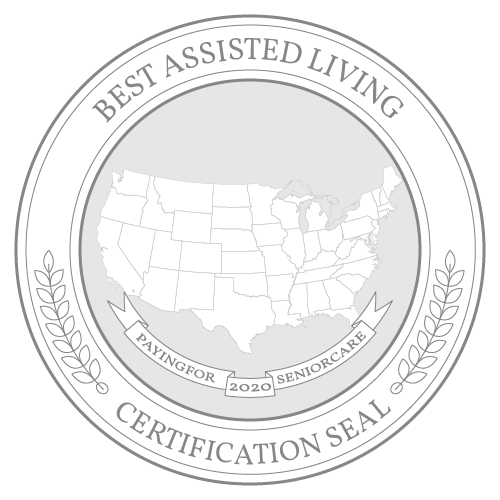 Buena Park is a small city in Orange County, CA, located within the Los Angeles metropolitan area. The city is bordered by Fullerton and Anaheim and is just 24 miles from Downtown Los Angeles, giving seniors access to big-city amenities. Buena Park home to more than 82,000 people and 12.4% of the population is aged 65 and over.
Seniors who enjoy the outdoors may find that Buena Park is an ideal place to retire. The city enjoys comfortable weather throughout the year, with warm summers and mild winters. Golf Courses in the area include the Los Coyotes Country Club, which offers 27 holes on lush grounds. Ralph B. Clark Regional Park provides opportunities for hiking, biking and fishing, and Knott's Berry Farm theme park is the perfect destination when grandchildren visit.
Note: Information for Buena Park was not available, so data from the nearest city, Los Angeles, was used.
Read our list of the top 10 assisted living facilities in Buena Park to find out which one best suits your needs. Additionally, find out more about the cost of assisted living in Buena Park and what financial assistance programs are available.
The Cost of Senior Living and Care in Buena Park
All categories of senior care in Buena Park are at or below the average cost for California. According to the Genworth 2018 Cost of Care Survey, the cost of services in this area is also relatively affordable compared to the national averages. Adult day care is just $5 per month higher than the country overall, and nursing care is roughly $150 higher.
Note: Data on the average cost of senior care wasn't available for Buena Park, so the data for the closest city, Los Angeles, was used.
How much does Assisted Living Cost in Buena Park?
The cost of assisted living in Buena Park is $4,500 per month, which is the same as the state average and fairly typical for areas in major cities. In nearby Riverside, this level of care is cheaper by $1,000, and the lowest price in the state is in Bakersfield at $3,150.
The most expensive areas for assisted living in California are Santa Rosa, San Jose and San Francisco, with average costs of $5,500 per month, and Santa Cruz, at $5,595. Napa and San Luis-Obispo are only slightly less pricey.
How much does Home Care Cost in Buena Park?
In-home care services in Buena Park have an average monthly cost of $4,767, which is roughly $200 cheaper than California overall. Riverside is approximately $500 less than average, and San Diego has an identical cost to Buena Park. Visalia has the lowest cost in the state at $4,290.
Napa is the least affordable area for home care in California at a cost of $5,911 per month, followed by El Centro and San Francisco at $5,720 and $5,625, respectively.

How much does Adult Day Care Cost in Buena Park?
Adult day care in Buena Park costs an average of $1,565 per month, which is roughly $100 lower than the state as a whole, and cheaper than all surrounding areas. Riverside has an average cost just slightly higher at $1,668, and San Diego is similarly priced at $1,733.
The highest average cost in the state is in Napa, with an average of $2,167 per month, and the lowest cost is in Hanford at $867.
How much does Nursing Home Costs in Buena Park?
Buena Park has a fairly low cost for assisted living at $7,604 per month. This cost is approximately $700 lower than the California average, and far below most areas in such close proximity to major cities. Visalia has the most affordable nursing care in California, with an average cost of $6,540 per month.
San Diego is roughly $1,000 more expensive than Buena Park at $8,517 per month. Napa, San Francisco and San Jose are higher still, all with costs over $9,000 per month.
Financial Assistance Programs in Buena Park
Medicaid Program in Buena Park
Medicaid is a federal benefits program that helps Americans on a low income pay for their health care needs. Each state manages its own Medicaid programs and waivers with varying eligibility requirements for additional services. It's referred to as Medi-Cal in California.
Medi-Cal covers services including:
Nursing facility care
Outpatient care
Hospital and emergency care
Medication
Preventive, wellness and chronic disease management
Dental
Vision
These services, known as essential health benefits, are entitlements for all Medi-Cal recipients, which means there is no waiting list. Assisted living and in-home care options aren't entitlements, and these services must be applied for through the additional waivers and programs explained below.
California residents who qualify for SSI at the federal level will also qualify for Medi-Cal with no additional requirements.
Medi-Cal eligibility requirements (Aged & Disabled coverage):
Aged 65+ or blind, or disabled according to Social Security standard
Resident of California and U.S. national or citizen
Maximum $1,271 monthly income ($1,720 for a couple if both apply for Medi-Cal)
Maximum $2,000 countable assets ($3,000 for a couple if both apply for Medi-Cal)
This category of coverage provides what is known as full-scope Medi-Cal; it has no share of cost.
Read the guidelines on countable assets and property limitations for a closer look at how Medi-Cal counts the value of assets, and which ones aren't counted. The second page of these guidelines explains the higher allowances made for assets and income when a spouse enters residential care and the other remains in the community.Applications for Medi-Cal coverage can be submitted at Covered California, by phone on (800) 300-1506 or by printing and mailing the required forms. The closest location for Buena Park residents to apply in person is the Social Services Agency at 3320 E. La Palma Ave., Anaheim, which can be reached on (800) 281-9799.
Other Financial Assistance Programs in Buena Park
Assisted Living Waiver
The Assisted Living Waiver helps Medi-Cal recipients avoid being placed in a nursing home by providing alternatives, such as assisted living and subsidized housing. Buena Park, and Orange County as a whole, is a participant in the ALW program, which means residents aren't forced to move out of the area.
ALW eligibility requirements:
Aged 65+ (or 21+ if disabled)
Eligible for full-scope Medi-Cal coverage with no share of cost
Require a nursing home level of care
Able to live safely in an alternative setting (assisted living or subsidized housing)
Qualified applicants are generally added to the waiting list to receive services, as this isn't considered an entitlement and can only serve a limited number of people in the state.
Applications for the ALW are handled by Care Coordination Agencies throughout the state. Buena Park is served by the Star Nursing CCA. Application forms are available on the website, and a registered nurse will then assess each applicant to determine eligibility. Call (916) 542-1445 for assistance.
This program is further explained in our California Assisted Living Waiver guide.
Medi-Cal HCBS Waivers
HCBS waivers are similar to the ALW, as they were created to provide alternatives to nursing facilities for Medi-Cal recipients. This helps the state government save on nursing costs while giving its residents more options for long-term care.
Home and Community-Based Services available through these waivers include:
Private duty nursing and home health aides
Family / caregiver training
Respite
Case management
Utility assistance
Transition assistance
Habilitation
Recipients of these services must be eligible for full-scope Medi-Cal coverage, and they must also require a nursing home level of care. Once qualified, applicants are placed on a waiting list if there is no available position, as this isn't an entitlement program and services are limited.
Buena Park residents can contact the Southern California division of In-Home Operations on (213) 897-6774 or email [email protected] to begin the application process.
In-Home Supportive Services
The Orange County Social Services Agency manages the statewide In-Home Supportive Services program at the local level. The goal of IHSS is to provide additional services in the applicant's own home, so they can avoid the higher cost of nursing care for as long as possible.
IHSS covers various services including:
Groceries and food preparation
Household chores and errands
Personal care and assistance with activities of daily living
Transportation to approved services
Paramedical care
Eligibility requirements:
Aged 65+ or blind, or disabled
Need assistance to live at home (assessed by a social worker)
Financially eligible for SSI / SSP (or pay a share of cost)
Apply for services by calling IHSS to arrange an in-home assessment by a social worker. Orange County IHSS is responsible for Buena Park residents, and can be reached at (714) 825-3000.
More Senior Living Resources in Buena Park
Resource

Phone Number

Description

Orange County Housing Authority
(714) 480-2700
The OCHA manages public housing and federal rent assistance programs at the county level. Low-income residents may qualify for assistance through Project-Based Vouchers, which is a part of the Housing Choice Voucher (Section 8) program.
The waiting list for public housing is closed as of 2019, although applications for PBV locations are open.
Casa Santa Maria
(714) 523-1734
The Roman Catholic Diocese of Orange manages this community of 100 units designated for low-income seniors (62+). Rent is subsidized by the federal government through Housing and Urban Development.
Harmony Park Senior Apartments
(714) 994-9633
This is a gated community of 59 apartments with one or two bedrooms for low-income seniors (62+). Rent is subsidized by the federal government. Cats and dogs allowed. All apartments have a private patio and/or balcony.
Utility Payment Assistance (LIHEAP)
(714) 839-6199
Low-income residents of Buena Park, and Orange County as a whole, may be eligible for assistance paying utility bills through the Low-Income Home Energy Assistance Program. LIHEAP is a federal program that also receives funding from the state of California.
For additional information and planning, please read our comprehensive guide to paying for senior care in California.