Get Pricing & Availability for Assisted Living in Fresno, CA
Call (855) 481-6777 for immediate assistance and get more details
Page Reviewed / Updated – September 24, 2020
The 10 Best Assisted Living Facilities in Fresno, CA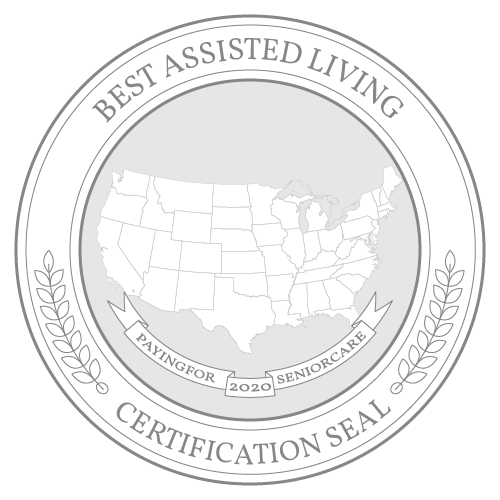 Seniors seeking a retirement destination that offers great year-round weather, easy access to health care services and an average cost of living that's among the lowest in the state should take a look at Fresno. Nestled between the Pacific coast and the Sierra National Forest, Fresno is home to 531,576 including 57,942 seniors aged 65 and older.
Fresno is known for being warm, dry and sunny, thanks to the fact that the city receives just 13 inches of rainfall each year and no snow. Residents also enjoy an average of 271 sunny days annually, while the national average is 205. In terms of health care, Fresno seniors enjoy easy access to a number of hospitals and clinics including the Saint Agnes Medical Center, while veterans can access VA health care services at the Fresno VA Medical Center.
Our list of the top 10 assisted living facilities in Fresno includes a variety of options, so check them out to see if any are right for you. Additionally, find out more about the cost of assisted living in Fresno and what financial assistance programs are available.
The Cost of Senior Living and Care in Fresno
According to the Genworth 2018 Cost of Care Survey, senior care costs in Fresno are relatively average compared to other major metropolitan areas in California, even though the city's monthly assisted living, home care and adult day care costs are all below the state median. Assisted living costs are especially reasonable, with prices that are $500 below the national median.
How much does Assisted Living Cost in Fresno?
Fresno's monthly assisted living costs are relatively inexpensive compared to the rest of the state at $1,000 less than the state median. Nearby Merced and Visalia are near Fresno's costs for assisted living, whereas areas such as San Francisco are $2,000 more per month.
According to the Genworth study, some of the least expensive monthly assisted living costs in California are in Bakersfield, though these prices are only 11 percent less than in Fresno.
How much does Home Care Cost in Fresno?
Home care costs in Fresno are $4,528 per month, just under the California median of $4,957. Two of the most affordable cities surveyed for home care costs outside of Fresno include Bakersfield and Visalia, while some of the most expensive monthly prices in the area are in San Francisco where costs are approximately 25 percent more than in Fresno.
How much does Adult Day Care Cost in Fresno?
At $1,653 per month, Fresno's adult day care costs fall exactly in line with averages across the state. Nearby Merced, Bakersfield, Los Angeles and the state median all fluctuate within $100 of this price point. The most costly adult day care services near Fresno are in Santa Maria, with monthly fees accumulating to more than $2,000.
How much does Nursing Home Costs in Fresno?
Fresno's nursing home care costs are not the most economical in the state, with monthly prices averaging around $8,638. Many cities in the region, such as Merced, Bakersfield and Los Angeles all have more budget-friendly nursing home costs, with care in neighboring Visalia costing more than $2,000 less each month.
Despite this, there are still areas near Fresno with much higher nursing home costs. San Francisco averages $9,148 per month and Santa Maria has costs that break the $10,000 mark, equating to 23 percent more each month than Fresno.
Financial Assistance Programs in Fresno
Medicaid Program in Fresno
Throughout California and in Fresno, the Medicaid program is referred to as Medi-Cal. This program offers either free or low-cost health care coverage to seniors aged 65 and older (or otherwise legally blind or disabled) who do not live in an acute or skilled facility. Services provided by this program include the following:
Comprehensive preventive care services
Primary and specialty medical care
Vision and dental care
Mental health services
Hospital visits
Prescription medications
Though these benefits can be provided to seniors with other health insurance, there is an income limit for free services. These income caps are listed below:
A monthly income below $1,012 if single (with assets not exceeding $2,000)
A monthly income below $1,372 if married (with assets not exceeding $3,000)
Because Medi-Cal is an entitlement program, all Fresno seniors who meet the requirements will receive these services. Fresno seniors can complete the application for Medi-Cal by visiting the local Fresno County Department of Human Services, calling (855) 832-8082 or visiting the Covered California Website.
Medicaid Waivers in Fresno
Assisted Living Waiver (ALW) Program
The Assisted Living Waiver program exists to do two things for Fresno seniors:
Facilitate a safe transition for seniors who reside in a nursing facility to a home-like living situation such as an Adult Residential Care Facility (ARF), a Residential Care Facility (RCF) or public, subsidized housing
Allow eligible seniors who are at risk of being placed in a nursing home or other facility to continue residing in a community or home-like setting
Qualifying seniors who use the ALW Program have access to three types of services:
All services offered through an Assisted Living Facility, such as 24-hour staff, social services, meals, health management and housekeeping, etc
Care Coordination, which includes identifying, organizing, coordinating and regulating services needed by a senior
Nursing Facility Transition Care Coordination, which allows seniors to transition smoothly back into the community
To be eligible, applicants must be at least 21 years old and meet the financial requirements. Seniors who want to find out more about the requirements or find more information about the application process can do so by visiting our ALW page.
Community-Based Adult Services (CBAS) Waiver
The Community Based Adult Services waiver helps reduce the number of seniors who are placed in a nursing home by offering daytime care services in Fresno. These health care services include, but are not limited to, the following benefits:
Professional nursing services
Physical, occupational and speech therapies
Mental health services
Therapeutic activities
Social services
Personal care
Meals and nutritional counseling
Transportation to and from the senior's home and the CBAS center
To qualify for these services, a senior must require a nursing facility level of care or have a severe cognitive impairment. In addition to these functional requirements, the financial requirements for this program are based on a senior's monthly income and assets. These numbers change based on whether a senior is married and can be found by reading our guide on the CBAS waiver. If residents don't meet financial requirements, the Share of Cost or Spend Down programs can be utilized. Fresno residents can visit the Fresno-Madera Area Agency on Aging for more information about the application process.
Home and Community-Based Alternatives (HCBA) Waiver
The Home and Community-Based Alternatives (HCBA) waiver assists physically-disabled seniors in Fresno who will need long term nursing home care within one month. The program's services, which are listed below, are intended to help eligible participants live at home or in an assisted living facility:
Personal care
Case management
Various home modifications to enable greater accessibility
Medical equipment maintenance
PERS (Personal Emergency Response service)
Respite care (both at home and temporary residential care)
Skilled nursing services
Training for family caregivers
Requirements for this program are similar to other Medicaid waivers. To qualify, seniors must require a nursing home level of care and meet financial requirements. The monthly income limits are $1,242 for a single senior and $1,682 for a married couple. Interested applicants might wish to note that this waiver also requires full Medi-Cal eligibility.
Fresno seniors can apply for this program through the state's appointed agency for the area, Libertana Home Health, by completing an online application. This program is not an entitlement program, so seniors who are eligible might be placed on a waitlist.
Multi-Purpose Senior Services (MPSS) Waiver Program
The Multi-Purpose Senior Services waiver program, similar to the other waivers listed above, is intended to delay nursing home placement. Services are like those offered by other waivers:
Adult day care
Assistance with activities of daily living
Care management
Respite care
Transportation
Congregate or home-delivered meals
Translation services
Minor home repair
Eligibility for this program includes the same functional and financial requirements as other waivers, as well as limits on assets. Fresno seniors who receive benefits from this program can also receive services from the In-Home Supportive Services program (discussed below). Those who are interested and qualify for Medi-Cal can learn how to apply by visiting our MPSS guide. There is an enrollment cap so applicants might be placed on a waitlist.
Other Financial Assistance Programs in Fresno
In-Home Supportive Services (IHSS)
Through the In-Home Supportive Services (IHSS) program, seniors in Fresno can select their own caregiver including their spouse or other family members to assist them as they remain in their own homes. Qualifying applicants are approved for a variety of services for a specific number of hours per month, and the chosen caregiver is then paid an hourly rate set by Medi-Cal.
Fresno residents can apply for this program by contacting the Fresno County Department of Social Services at (855) 832-8082. More information about this program, its benefits and eligibility requirements can be found by reading our IHSS guide.
Program for All Inclusive Care for the Elderly (PACE) Program
In Fresno and throughout the state of California, the Program for All Inclusive Care for the Elderly (PACE) program is a comprehensive system of health and social care offered to seniors living at home. Many services are offered at the local PACE center, including hot meals, medical check-ups, physical therapy and recreational activities. PACE workers also help seniors by creating individualized health care plans which include making appointments, filling prescriptions and providing transportation.
Seniors need to be at least 55 years old, be deemed in need of a nursing facility level of care and need help with activities of daily living (ADL) to qualify.
If a participant is eligible for Medi-Cal without a share of cost, the PACE program benefits are free. The program may be completely funded for seniors who are eligible for Medi-Cal and Medicare, however, seniors who are not eligible for either have to pay the self-pay rate. Those in a nursing home might be required to pay a co-pay. Contact the local PACE center, listed below, for more information.
Senior residents of Fresno apply through the local PACE center, Innovative Integrated Health, by calling (559) 400-6420 or online.
More Senior Living Resources in Fresno
| | | |
| --- | --- | --- |
| Resource | Phone Number | Description |
| Housing Authority – Fresno County | (559) 443-8400 | The Housing Authority of Fresno County offers the Housing Choice Voucher Program (formerly Section 8) which provides assistance to low-income seniors seeking to obtain affordable housing throughout Fresno County. This program does have limited enrollment, however, and cannot always accept new applicants. |
| Low-Income Home Energy Assistance Program (LIHEAP) | (559) 263-1135 | The Low-Income Home Energy Assistance program provides financial aid to seniors in Fresno County to help pay for energy bills. To qualify, seniors must meet income requirements and provide proof of current energy bills or 48-hour shut off notices. |
| Fresno County Home-Delivered Meals and Congregate Lunch Programs | (559) 600-4405 | Fresno County offers free congregate meals to seniors aged 60 and older at various locations throughout the county. Seniors must call the day before to reserve a spot. The Fresno Economic Opportunities Commission provides free transportation to four of these congregate lunch sites. Additionally, home-delivered meals can be arranged for seniors who are homebound and/or alone. |
For additional information and planning, please read our comprehensive guide to paying for senior care in California.