Get Pricing & Availability for Assisted Living in Danville, CA
Call (855) 481-6777 for immediate assistance and get more details
Page Reviewed / Updated – November 18, 2020
The 10 Best Assisted Living Facilities in Danville, CA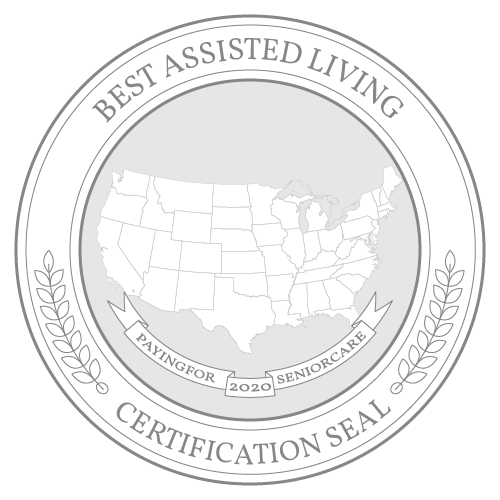 Located 30 miles east of San Francisco, CA, Danville offers seniors the perfect blend of large city amenities and the charm of a small town. This close-knit community is home to 44,510 inhabitants, 18.5% of whom are over 65 years of age.
The historic downtown area of Danville features quaint streets packed with boutiques, fusion restaurants, art galleries and shopping plazas, including the Livery, popular with residents and tourists. The region's pleasant climate and 260 days of sunshine every year offer seniors and their families plenty of opportunities to head outdoors and enjoy Danville's natural creeks, numerous hiking trails and dedicated open spaces. The city also plays host to a variety of family-friendly events throughout the year, from farmers markets and street fairs to classic car shows and community concerts.
Note: Information for Danville wasn't available, so data for the nearest city, San Francisco, was used.
Check out our list of the top 10 assisted living facilities in Danville, CA. Additionally, find out more about the cost of assisted living in Danville and what financial assistance programs are available.
The Cost of Senior Living and Care in Danville
Senior care costs in Danville are low compared to the state median, according to the 2018 Genworth Cost of Care Survey. Though costs exceed the national average in most categories, Danville is one of the more affordable areas in California. Adult day care services are particularly low cost, coming in under the national average by just over $200. Nursing home care, assisted living and home health services all cost a bit more than the national average, but Danville residents can expect to save about $250 per month compared to the rest of the country.
Note: Senior care cost data wasn't available for Danville, so the data for the closest city, Vallejo, was used.
How much does Assisted Living Cost in Danville?
Assisted living costs in Danville are $150 below the state median at $4,350 per month. Some of the most expensive areas in the state, like Santa Cruz, cost more than $5,500 per month, which is more than $1,150 in excess of what seniors can expect in Danville.
Low-cost areas like Bakersfield average $3,150, which is $1,200 less than in Danville. Most areas in the state fall between $3,500 and $5,500 — a pretty big range, though Danville is solidly in the middle of the road.
How much does Home Care Cost in Danville?
Home health services are particularly affordable in Danville, with an average cost of only $4,576. The state median is $4,957 — nearly $400 more per month. In areas like Visalia, home health might only cost $4,290, nearly $300 less than in Danville, but the most expensive areas, like Napa, cost nearly $1,400 more.
In general, home health services carry a cost of between $4,300 and $5,600 per month in California, with Danville near the low end.
How much does Adult Day Care Cost in Danville?
For seniors interested in adult day care services, Danville costs average $1,354 which is very affordable for most major cities, but well above some of the lowest cost areas, like Hanford, where the average price is only $867. Areas, like Santa Cruz, Bakersfield, Santa Maria, Visalia, cost between $1,000 and $2,000 per month.
Santa Rosa, the most expensive option for adult day care services at an average of $2,362, is more than $1,000 higher than the price in Danville.
How much does Nursing Home Costs in Danville?
Danville nursing home costs average $8,167 — approximately $200 below the state average. Santa Maria is the most expensive area for nursing homes at an average of $10,646, nearly $2,500 more than seniors can expect to pay in Danville, while areas like Napa and Santa Rosa aren't far behind, both with average prices above $9,000.
While Danville definitely falls on the low end for nursing home costs, there are less expensive areas. Visalia is the most affordable option with an average cost that is approximately $1,600 less than in Danville. In general, nursing home costs for most areas in California fall between $7,500 and $9,000 per month.
Financial Assistance Programs in Danville
Medicaid Program in Danville
In California, the Medicaid program is locally known as Medi-Cal. This entitlement program is funded by both the state and federal governments, and all eligible applicants are able to receive covered services. Some of the services covered under Medi-Cal include:
Regular visits to a doctor
Dental care
Diagnostic testing
Prescription drug coverage
For seniors, the program is more comprehensive and also includes nursing home costs. Waiver programs may also add coverage for senior care costs like assisted living or in-home services.
Qualifying for Medi-Cal is a complex process, with strict income guidelines in place. Waiver applicants may also need to demonstrate a functional need for services.
To qualify for Medi-Cal with no out-of-pocket expenses, seniors must qualify for the Aged and Disabled Federal Poverty Level (A&D FPL) Medi-Cal program. Qualified applicants are at least 65 years old with no more than $2,000 in countable assets for an individual or $3,000 for a married couple. Individuals must earn less than $1,271 in countable monthly income, while married couples may earn up to $1,720.
Some types of assets are excluded from the total, including a senior's home, vehicle, personal belongings or a burial plot or life insurance policy up to a set maximum value. California is one of the only states to set no maximum value on a home for Medi-Cal eligibility requirements.
Those who earn more than the stated maximum may be eligible to participate in Medi-Cal with a share of cost (SOC) assessment or through a spend-down. With SOC, seniors pay a portion of the cost of covered services based on their income. While in spend-down, seniors pay medical bills directly until their monthly income meets the program requirements.
Seniors living in Danville can apply for Medi-Cal online via Covered California or by calling the Contra Costa County Employment and Human Services Department at 1-800-709-8348.
Medicaid Waivers in Danville
Assisted Living Waiver (ALW) Program
Danville seniors may be eligible to participate in the Assisted Living Waiver program, a Medicaid waiver designed to:
Assist seniors with a safe transition from a nursing home facility to a more home-like living situation like a public or subsidized housing or an Adult Residential Care Facility.
Delay or prevent the transition from living at home to a long-term nursing home placement.
Under the ALW program, seniors may qualify for one or more of the three types of services offered. These services included assistance offered at participating Assisted Living facilities, though room and board are excluded. Covered services include supervision, meals, healthcare and housekeeping. Care coordination is also available, to identify, organize and schedule any services needed by a participating senior. Nursing facility transition care coordination helps seniors make the transition from a nursing home back into a community setting.
To qualify for any or all of these services, seniors must first meet the financial requirements for Medi-Cal with no SOC and be in a nursing home or be in danger of placement in a nursing home. For more information about the program, visit our ALW page.
Community-Based Adult Services (CBAS) Waiver
The Community Based Adult Services waiver program offers a variety of daytime services that help seniors age in place, delaying placement in a nursing home. These services are available at a participating facility, so Danville seniors will receive services at one of the three Contra Costa locations — Center for Elders Independence, Mt. Diablo Center for Adult Day Health Care or The Bedford Center. At a CBAS approved facility, seniors may receive:
Skilled nursing care
Physical, occupational and/or speech therapies
Mental health services
Access to social and recreational activities
Personal care assistance like grooming help
Healthy prepared meals tailored to meet specific dietary requirements
Transportation between the senior's home and the CBAS center
The requirements for qualification to CBAS are stringent. Applicants must meet both the financial requirements for Medi-Cal and have a severe cognitive impairment like Alzheimer's or dementia. The SOC or spend down options apply to the CBAS, so even those who don't meet the requirements for Medi-Cal eligibility may be able to participate in the CBAS waiver program. For more information about the CBAS waiver visit our guide or the Contra Costa Area Agency on Aging.
Home and Community-Based Alternatives (HCBA) Waiver
Seniors who qualify for the Home and Community-Based Alternatives (HCBA) waiver may get help at home or in an assisted living facility. The types of care covered by this waiver include:
Help with ADLs like grooming, bathing and dressing
Case management services to coordinate care
Home modifications to facilitate longer at-home living
Installation and on-going fees associated with a Personal Emergency Response Service
Respite care both at home and at an off-site facility
Skilled nursing care
Training for caregivers
This program is designed for frail or disabled individuals, so requirements include both a financial and functional component. This waiver requires full Medi-Cal eligibility with no SOC and seniors must require a nursing home level of care.
Danville area seniors can fill out an application and mail it to the Center for Elders' Independence or call 510-318-7375 for more information.
Multi-Purpose Senior Services (MPSS) Waiver Program
The Multi-Purpose Senior Services waiver program is another option for those seeking to delay nursing home placement. While the list of covered services is similar to those offered under other Medicaid waivers, MPSS waivers include some services that may be more difficult to obtain through those programs. For example, adult day care, transportation, translation services and minor home repair are all options with the MPSS waiver.
Seniors who would otherwise be transferred to a nursing home based on functional need may qualify for the MPSS waiver program, as long as they also meet the financial eligibility requirements for Medi-Cal.
This is not an entitlement program and there are enrollment caps, so seniors may be placed on a waiting list. For more information about this program, click here.

Other Financial Assistance Programs in Danville
In-Home Supportive Services (IHSS)
Those enrolled in the In-Home Supportive Services (IHSS) program in Danville can select their own caregiver. This allows seniors the option to hire a family member, friend or even a spouse to assist around the house. Caregivers typically earn between $10.75 – $13.25 per hour for services like assisting seniors with chores, preparing meals, running errands, light housekeeping, and other ADLs. Approved applicants have a specific number of service hours available per month. Seniors then direct their caregiver for those hours and document the time spent on assistance activities.
To qualify, seniors must meet all Medi-Cal eligibility requirements and participate in a needs assessment to determine the level of care needed to keep a senior in the home. Danville seniors can apply by contacting the Contra Costa County Employment and Human Services Department at 925-706-4980. For more information about the program, take a look at our IHSS guide.
Program for All-Inclusive Care for the Elderly (PACE) Program
The Program for All-Inclusive Care for the Elderly (PACE) is a comprehensive solution that includes both health and social care, offered to seniors living at home in Contra Costa County, provided they live in a covered zip code. Seniors must be near a PACE center since many services are provided on site. Those who qualify enjoy services like meals, medical check-ups, recreational activities and physical or occupational therapy. PACE workers also offer coordination services and make appointments, fill prescriptions or line up transportation.
Eligible seniors are at least 55 years old, need help with activities of daily living and would otherwise qualify for admission to a nursing home facility.
For fully eligible Medi-Cal enrollees, the PACE program is free. For those who pay a share of the cost, there may be a co-pay for services. Even seniors who are ineligible can receive PACE services under the self-pay option.
Services through PACE are delivered at the Center for Elders' Independence. For more information, call 844-319-1150.
California Paid Family Leave
California Paid Family Leave allows family caregivers to take up to six weeks off with pay each year. This time off is specifically to care for an ill or injured family member and may require regular reports and updates about the condition of the person who needs temporary full-time assistance. Not all employers participate, but those who do will disburse payments through the Employment Development Department. Registration for payments can be completed online.
More Senior Living Resources in Danville
Resource

Phone Number

Description

Housing Authority of the County of Contra Costa
(888) 746-8731
This government agency is the administering body for all public and subsidized housing option in Danville. Seniors seeking affordable housing may find rent-controlled apartments or apply for housing assistance programs that pay a portion of the monthly rental costs.
Below Market Rate (BMR) Unit Program
(925) 314-3310
The Town of Danville Planning Division works with local builders and developments to create affordable housing options tailored to meet the needs of those in the median or moderate income categories. These units are deed restricted to meet affordability standards and may be available through a local realtor.
Catholic Charities of the East Bay
(510) 768-3100
The Catholic Charities of the East Bay offer seniors in a housing crisis a one-time grant to help avoid eviction and catch up on back rent. Only those generally able to keep up with housing costs are eligible and seniors must be in imminent danger of homelessness.
Shelter Inc.


(925) 338-1038
This organization offers Danville seniors financial assistance with the cost of a rental deposit or up to one month's back rent. This program is designed to offer one-time help for emergency situations.
Habitat for Humanity East Bay/Silicon Valley
(866) 450-4432
Habitat for Humanity offers home repair services for low-income seniors. Seniors that earn no more than $62,750 in Danville may be eligible for affordable repair services that include critical repairs like repairing roofs or replacing windows and doors.
For additional information and planning, please read our comprehensive guide to paying for senior care in California.