Get Pricing & Availability for Assisted Living in Anaheim, CA
Call (855) 481-6777 for immediate assistance and get more details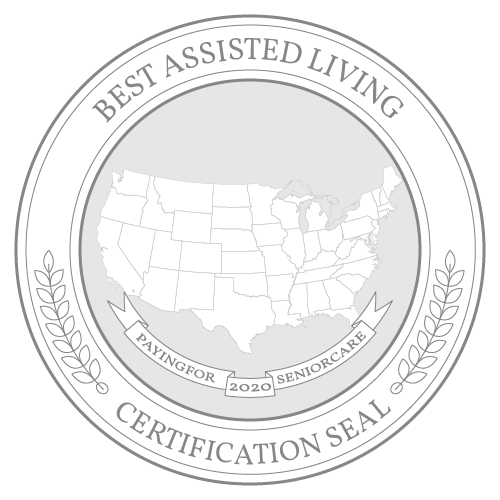 Located less than 25 miles inland from the Pacific Ocean just south of Los Angeles, Anaheim is a vibrant city of 350,000 that's best known as the home of the Disneyland Resort, the Anaheim Ducks, and for its sunny, warm weather.
The city's approximately 40,000 seniors aged 65 and older can take advantage of the many free and low-cost recreational programs, explore area parks and walking trails and take in world-class cultural exhibits and performances. There's also a number of top-ranked health care facilities in the region, including the 219-bed West Anaheim Medical Center and the Anaheim Regional Medical Center.
According to Genworth Financial's 2020 Cost of Care Survey, on average, assisted living care in Anaheim costs $5,000 per month, which is the same as California's statewide average. Rates in Anaheim are lower than the rates in nearby Oxnard, where seniors spend about $5,845 per month on assisted living care, while to the south, San Diego's assisted living costs are $475 below the statewide average. As with most other areas near California's coast, Anaheim's cost of living is about 50% higher than the national average. Note: Information for Anaheim was not available, so data from the nearest city, Los Angeles, was used.
We've put together this list of the top 10 assisted living facilities in the Phoenix area.
The Cost of Senior Living and Care in Anaheim
In the Anaheim area, senior care is relatively affordable compared to other major cities in California. According to the Genworth 2018 Cost of Care Survey, the average monthly cost of nursing home care is especially affordable, having one of the lowest averages in most of the state.
Note: Senior cost data wasn't available for Anaheim, so the data for the closest city, Riverside, was used.
How much does Assisted Living Cost in Anaheim?
Assisted living in the Anaheim area costs an average of $3,500 a month, which is $1,000 less than the median cost for California as a whole. Nearby, Los Angeles averages $1,000 more a month, while other larger cities such as San Jose and San Francisco are even more expensive, coming in at $5,500 a month.
Other major cities in the state average between $4,500 and $5,500 a month. Bakersfield is the lowest, while Fresno is the same as the Anaheim area in monthly average costs.
How much does Home Care Cost in Anaheim?
The cost of home care in the Anaheim area averages $4,481 a month, assuming 44 hours of care per week at an average cost per hour of $23.50. That's about $500 cheaper than the state average of $4,957.
Compared to other major cities in the state, the Anaheim area is relatively affordable for home care. San Jose and San Francisco average slightly over $1,000 more a month. Some of the least expensive average costs for home care in the state are in Bakersfield at $4,385 a month.
How much does Adult Day Care Cost in Anaheim?
Adult day health care costs an average of $1,668 a month, which is about $10 cheaper than the state average of $1,679. Except for Los Angeles, this is the least expensive monthly average among the larger cities in the state. San Diego, San Francisco, and Sacramento all average the same at $1,993 a month.
Among surveyed cities, only Los Angeles comes close to Anaheim's average cost of adult day care. Monthly costs in Los Angeles average $1,565, which is still $200 above Anaheim's reported average.
How much does Nursing Home Care Cost in Anaheim?
The cost of nursing home care in the Anaheim area is relatively inexpensive when compared with the rest of the state. At $7,559 a month for a semi-private room, it's cheaper than the state average of $8,365. Aside from Los Angeles, which is slightly less, the Anaheim area is also more affordable than the other major cities in the state, which range from about $8,500 to $9,150 a month.
Financial Assistance Programs in Anaheim
Medi-Cal for Seniors
In Anaheim, the Medicaid program is called Medi-Cal. Older low-income adults with limited resources can receive free assistance with the cost of senior care. It covers nursing home care, various medical care, prescription drugs, and some dental and vision care.
Since Medi-Cal is an entitlement program, all older Anaheim residents who meet the requirements will receive services. Medi-Cal also offers waivers (below) to help cover the cost of senior care that Medi-Cal does not pay for, such as assisted living and in-home care services. Unfortunately, some of the Medicaid waivers are not entitlement programs, which means if enrollment caps are reached, waiting lists may be a barrier.
Older adults interested in enrolling in Medi-Cal must have a monthly income below $1,012 in 2018 if single, and $1,372 if married. In addition, assets cannot exceed $2,000 for single applicants or $3,000 for couples.
Elderly Anaheim citizens who meet the requirements for Medi-Cal can apply by creating a free account, then complete the online application. They can also visit their local Department of Health Care Services or call (800) 281-9799.
Other Financial Assistance Programs in Anaheim
Assisted Living Waiver Program (ALWP)
Anaheim residents who are eligible for full-scope Medi-Cal with no Share of Cost, require a nursing home level of care, and are living or already living in an assisted living facility or subsidized house can apply for an Assisted Living Waiver. The waiver covers assisted living services. Read our guide on the ALW for more in-depth information and how to apply.
In-Home Supportive Services (IHSS)
Through the In-Home Supportive Services (IHSS) program, seniors who prefer to stay in their home rather than in a nursing home can receive various non-medical personal care services with a limited number of monthly hours. Those who qualify will select their own care provider, which can be a spouse. Eligible Anaheim seniors can apply for IHSS by calling (714) 825-3000.
Medical Safety Net (MSN)
Anaheim adults 64 or younger with no medical insurance may qualify for the MSN program. Eligible participants are required to seek medical care from in-network community clinics and urgent care centers. Visit the OC Health Care Agency website for a complete list of covered medical services, copay information, eligibility requirements, and details on how to apply.
Multi-Purpose Senior Services (MPSS) Program
The MPSS is a state-funded program for older adults at risk of being placed in a nursing home. Some services the program covers include adult day care, help with activities of daily living, care management, respite, and transportation. Read more for a full list of covered services, eligibility requirements, and how to apply.
PACE
PACE is a Medicare and Medicaid program that covers long-term care services for seniors 55 or older who are able to live safely, with assistance, at home or in a community. Those who receive Medicare or Medi-Cal and do not have a Share of Cost will not have to pay for PACE services. Learn more about this program and how to apply at CalOptima.
Supportive Services Program
Anaheim adults 60 years or older who need help with one or more activities of daily living can apply for the Supportive Services Program. There is no income requirement, but applicants cannot be enrolled in any other government-funded program. For additional information, including how to apply, visit the California Department of Aging website.
[
More Senior Living Resources in Anaheim
Resource

Phone Number

Description

(714) 758-3807

Anaheim Memorial Manor offers affordable apartments to low-income seniors 62 or older. All apartments, as well as the community, is smoke-free.

(657) 208-8656

Seniors over 55 may enjoy Heritage Park's courtyard, patio, and landscaped gardens. Section 8 vouchers are accepted.

(714) 817-9068

Linbrook offers one bedroom apartments to seniors 55 or older. The monthly rent for these units is $850. There may be a long waiting list.

Preservation Partners

Belage:

(714) 491-0999

Preservation partners with Section 8 senior apartments. Belage has 180 units.

(714) 243-8922

Solara Court has one and two bedroom apartments with spacious floor plans for adults 62 or older. Pets are welcome, and rent is based on your income.

(714) 229-0400

Sterling Court's apartments are pet-friendly and affordable. They offer one and two bedroom units and accept Section 8 vouchers.

(714) 778-5479

Tyrol Plaza has 60 units for low-income seniors. 18 of the 60 units are for those who are homeless.
For additional information and planning, please read our comprehensive guide to paying for senior care in California.