Get Pricing & Availability for Assisted Living in Murrieta, CA
Call (855) 481-6777 for immediate assistance and get more details
Page Reviewed / Updated – October 31, 2020
The 10 Best Assisted Living Facilities in Murrieta, CA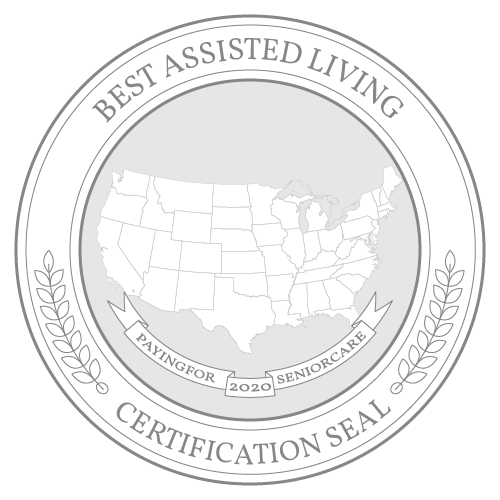 Murrieta, California, is a diverse suburban community located in the southwest corner of the state's burgeoning Island Empire. The city has abundant parks, excellent recreational opportunities and a senior-friendly climate, with mild winters and 275 days of sunshine. The area also has a reasonable cost of living that's moderately lower than the state median. With all of these attractive features, it's easy to see why Murrieta is one of the state's fastest-growing cities.
Today, Murrieta is home to 114,982 residents, including 17,800 residents aged 60 or older. Seniors enjoy a comfortable, active lifestyle with top-rated golf courses, lively eateries and large-scale natural areas that are ideal for outdoor recreation and wildlife viewing. The city hosts several annual events, including the Tour de Murrieta cycling race, and the surrounding areas is known for its scenic vineyards, which provide the perfect setting for a leisurely day trip.
Note: Information for Murrieta was not available, so data from the nearest city, Riverside, was used.
Check out our guide to Murietta's best senior living communities to learn more about your options. Additionally, find out more about the cost of assisted living in Murrieta and what financial assistance programs are available.
The Cost of Senior Living and Care in Murrieta
All types of senior living care — assisted living, home care, adult day care and nursing home care costs in Murrieta are all less than the California average according to the 2018 Genworth Cost of Care Survey. The largest differences are seen in assisted living costs and nursing home care costs, which range from $1,000 to $800 cheaper in Murrieta.
Note: Senior care cost data wasn't available for Murrieta, so the data for the closest city, Riverside, was used.
How much does Assisted Living Cost in Murrieta?
Assisted living costs an average of $4,500 a month in California, which is exactly in line with the average assisted living cost in Los Angeles. San Diego is another California city where the average cost of assisted living is $4,500. Assisted living in Chico averages $4,000 a month.
Murrieta is significantly less expensive. Seniors here pay an average of $3,500 a month for assisted living or $1,000 less per month than the state average. Stockton seniors also pay $3,500 a month for assisted living. Bakersfield is less expensive still, at an average cost of just $3,150 a month.
San Jose and San Francisco are major outliers on the high side of costs. Seniors in the two biggest cities in the Bay Area pay an average of $5,500 a month for assisted living, making these the most expensive cities surveyed in California.
How much does Home Care Cost in Murrieta?
Home care costs an average of $4,957 a month in California. Murrieta is hundreds of dollars a month less expensive than the state average, with a typical cost of $4,481 for home care. San Francisco and San Jose top the list for home care costs in California, at $5,625 and $5,720 a month, respectively.
Other California cities are closer to Murrieta in the cost of home care. Bakersfield, for example, averages $4,385 a month, while prices in Chico average $4,433. Los Angeles and San Diego both report average home care costs of $4,767 a month, while Stockton matches the state average cost of $4,957.
How much does Adult Day Care Cost in Murrieta?
Adult day care is a continuing expense for many seniors in Murrieta who choose to remain in their own homes with a caregiver. Prices are close between Murrieta, where the average cost of adult day care is $1,668 a month, and California, where the average cost is $1,679. Among the surveyed cities in California, Bakersfield is closest to both Murrieta, with a monthly cost of $1,653 for adult day care, while Stockton is closest to the state average, at $1,679.
Los Angeles has the least expensive adult day care among the surveyed cities, at just $1,565 a month, while the highest reported costs are in Chico, at $2,134. Seniors in San Jose pay an average of $1,993 a month for adult day care, while San Francisco and San Diego both report an average monthly cost of $1,733.
How much does Nursing Home Costs in Murrieta?
Nursing home care in California costs an average of $8,365 a month. The same semi-private room in Murrieta runs to an average monthly cost of $7,559. Bakersfield is close to Murrieta's cost, with seniors there paying $7,513 a month for residential nursing care, while Los Angeles is slightly more expensive, at $7,604 a month for a semi-private room.
Most of the other surveyed California cities are more expensive than Murrieta. San Jose and San Francisco lead the list with monthly costs of $9,125 and $9,148, respectively. Between the extremes, Chico seniors pay an average monthly cost of $8,456, San Diego seniors pay an average of $8,517 and seniors in Stockton pay $8,173 a month for nursing home care.
Financial Assistance Programs in Murrieta
Medicaid Program in Murrieta
Medi-Cal is an entitlement program, which means all applicants who meet the program requirements are eligible to receive care without a waiting period or enrollment cap. To be eligible for coverage, seniors in Murrieta must be citizens or legal residents of the United States and residents of the state of California. Homeless applicants, or seniors with insecure housing, may still apply for Medi-Cal with proof of residency requirements temporarily waived, though applicants should have a mailing address where they can be reached.
Seniors in Murrieta who apply for Medi-Cal must also earn less than 138% of the federal poverty line in income from all sources. This works out to a maximum pre-tax income of $16,395 a year for single applicants, and $22,108 for married couples applying together. Each additional adult who resides in the applicant's household increases the allowable maximum income by $5,741 a year, whether the household member is also applying for benefits or not.
Applications for Medi-Cal can be completed through a social worker or benefits specialist at seniors' residential care facility or any hospital in the state. Seniors can also apply in person at a county benefits office or by mail. In addition, Medi-Cal is one of the options seniors can apply for through the Covered California website, which lists multiple low-cost options for seniors' health insurance in California.
Medi-Cal benefits can help seniors in Murrieta pay for most of their healthcare needs. Details vary between managed care plans, but program benefits generally pay for routine and preventive care, urgent and emergency care, and most residential care for seniors. Medi-Cal coverage can also act as a supplemental option for seniors with Medicare coverage or a private insurance plan of their own.
Medicaid Waivers in Murrieta
Assisted Living Waiver Program (ALWP)
California's Assisted Living Waiver Program (ALWP) helps Murrieta seniors pay some or all of the cost of assisted living. Payments are made directly to the facility where the senior lives, and certain eligibility requirements apply. To be eligible for an ALWP waiver, seniors in Murrieta must be enrolled in Medi-Cal and have a medical need for residential care that would justify placement in a skilled nursing care facility. Seniors may waive placement in a nursing care home in favor of assisted living, which is significantly less expensive for the state. To encourage seniors to make this choice, the ALWP waiver program coordinates with enrolled assisted living communities in 15 California counties, including Riverside County. Applications can go through a county social worker or, more commonly, the assisted living facility's own benefits specialist can apply on behalf of the senior in residence.
Multipurpose Senior Services Waiver
Seniors in Murrieta who qualify for an ALWP waiver, but who would prefer to remain in their own homes, may be able to get financial support for their living arrangements from the Multipurpose Senior Services Program (MSSP) waiver. This waiver is open to Medi-Cal recipients through the county benefits office, and benefits it provides include, but are not limited to:
Caregiver assistance from the provider of choice, including seniors' spouses, friends and family members
Respite care at home or delivered at a respite care facility nearby
Minor home improvements for greater accessibility, such as the installation of wheelchair ramps or safety rails inside the home
Vouchers for public transportation, dial-a-ride service and disabled van transit
Help with routine household chores
Personal Emergency Response System (PERS) hardware
In-home and community adult day care
Daily supervision for seniors with Alzheimer's disease or another form of dementia
Meal service, including cafeteria-style dining with other seniors and home meal delivery
Home and Community-Based Alternatives (HCBA) Waiver
The Home and Community-Based Alternatives (HCBA) waiver helps seniors in Murrieta pay some of the costs associated with transitioning out of residential care and back to their own homes. This waiver has replaced several older programs and now covers the cost of moving out of hospice care, nursing home care and assisted living facilities. Applications go through a Medi-Cal benefits worker, which may be done by staff at the residential care facility on behalf of the senior.
Community-Based Adult Services (CBAS)
Community Based Adult Services (CBAS) waivers can help seniors in Murrieta pay for in-home supervision and several other benefits while they remain in their own homes. Applications are approved by Medi-Cal workers and benefits include:
Meal delivery
In-home supervision for seniors with dementia
Community events with other plan participants
Physical and mental therapy delivered in the seniors' home or at a nearby facility
Other Financial Assistance Programs in Murrieta
In-Home Support Services (IHSS)
Most Medi-Cal recipients who need caregiver support to remain at home can use California's In-Home Support Services (IHSS) program to pay the cost. IHSS caregivers may be anyone the recipient designates, including a spouse or other loved one, but they must sign up with the program and pass a background check before registering.
To use the IHSS benefit, seniors undergo a home inspection from a program worker, who then allows a certain number of hours based on need. Caregivers can then claim the hours they work helping the senior at home on a bi-weekly time sheet the senior signs. This allows seniors in Murrieta to hire, fire and schedule their caregivers as if they were employees of their own and increases the control recipients have over how their care is delivered.
Paid Family Leave Act
Family members of Murrieta seniors can take up to six weeks off from work with pay through the state's Paid Family Leave Act. This benefit is meant to help employed adults whose parents or other family members suddenly develop a medical need for family care, and to help ease the family through the transition period while caregiver arrangements are being made. The program issues bi-weekly paychecks to family caregivers that can be spent without restrictions as if they were the caregivers' own salaries from work.
More Senior Living Resources in Murrieta
Resource

Phone Number

Description

Murrieta Housing Authority
(951) 304-2489
The City of Murrieta Housing Authority administers the local Section 8 housing voucher program on behalf of low-income residents and seniors who need affordable housing. Vouchers are available on a limited basis, and nearly all recipients have to sign up for a waiting list. Applications may be made online or by phone.
Riverside Housing Authority
(951) 826-5649
The Riverside County Housing Authority helps seniors in Murrieta find and move into affordable rental units around the county, including some of the built-up areas inside Murrieta. Applications for rental assistance and low-income housing can be submitted directly with the rental properties, which are listed on the Housing Authority's website, or through a worker at the county office in Riverside.
Community Action Partnership of Riverside County
(951) 955-4900
The Community Action Partnership of Riverside County takes applications from Murrieta seniors for California's Low Income Home Energy Assistance Program (LIHEAP). This program helps reduce the cost of home heating and cooling bills by up to half and is available to seniors who meet the program's low-income requirements. Seniors may apply in the program office, by phone or through the mail.
Senior Citizens Service Center
(951) 600-9557
The Senior Citizens Service Center of Temecula-Riverside operates a food bank and emergency food assistance program for all residents of inland Riverside County, but with priority given to seniors. The Center also operates a thrift store where low-income seniors can get personal care items. Seniors can call for information or visit in person.
For additional information and planning, please read our comprehensive guide to paying for senior care in California.