Get Pricing & Availability for Assisted Living in San Jose, CA
Call (855) 481-6777 for immediate assistance and get more details
Page Reviewed / Updated – October 09, 2020
The 10 Best Assisted Living Facilities in San Jose, CA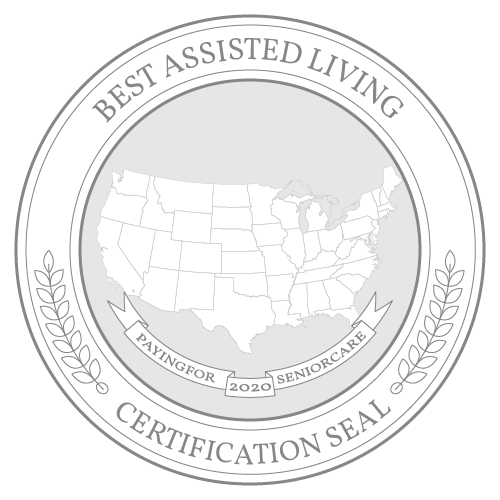 San Jose is the largest city in Northern California, the third-largest city in the state after Los Angeles and San Diego and the cultural and economic center of Silicon Valley. Ranked the 14th best place to live in the U.S and the second in the state of California, San Jose offers numerous community amenities, such as a thriving greenbelt system, a diverse cultural scene and abundant natural beauty. The city's balmy Mediterranean climate is a big draw for seniors who enjoy outdoor activities. Average summer temperatures of San Jose are in the 80s, the midwinter lows are in the 40s and the area offers a higher than average amount of sunny days. Those aged 65 and over make up 12.2% of the total population.
Check out our top 10 list of assisted living communities in San Jose to see if any are a good match for you. Additionally, find out more about the cost of assisted living in San Jose and what financial assistance programs are available.
The Cost of Senior Living and Care in San Jose
San Jose tends to be somewhat more expensive than the general cost of senior living in California. Assisted living costs in San Jose, for example, average $5,500 a month, according to the 2018 Genworth Cost of Care Survey, while the California state average is $1,000 less, or $4,500 per month. Home care follows a similar pattern, where San Jose's average cost runs to $5,720, while home care in California averages $4,957.
Skilled nursing is also significantly more expensive in San Jose than the general run of California cities, with an average monthly cost of $9,125. The average cost of skilled nursing in California, however, is $8,365, or $760 less. One area where San Jose and the state averages are a lot closer is in adult day care. This service costs $1,993 a month in San Jose, on average, while the state cost averages $1,679.

How much does Assisted Living Cost in San Jose?
Assisted living in San Jose costs an average of $5,500 a month. This is among the highest costs in the state of California, tied with San Francisco. Los Angeles and San Diego are likewise tied for second place in the state, at $4,500 a month for assisted living in both cities. Sacramento, the state capital, is not far behind, at an average monthly cost of $4,473 for assisted living.
Several California cities are significantly less expensive than San Jose's cost of assisted living. Stockton, for instance, averages $3,500 a month for this level of care. Chico splits the middle, at an average cost of $4,000 a month. Bakersfield has the lowest cost of all surveyed California cities, at just $3,150 a month for assisted living.

How much does Home Care Cost in San Jose?
Home care in San Jose can be very expensive, compared with the other cities in California. In-home care for San Jose seniors who wish to age in place with assistance run to $5,720 a month. In California, only San Francisco comes close to this price, at $5,625 a month for home care. Home care in Stockton runs to $4,957 a month.
Three California cities cluster together behind Stockton's price. Sacramento, Los Angeles and San Diego all report an average monthly cost of $4,767 for home care. Chico and Bakersfield are among the most affordable cities surveyed in California. Bakersfield's average home care cost is $4,385, and Chico's average monthly cost is $4,433.

How much does Adult Day Care Cost in San Jose?
Adult day care costs in San Jose average $1,993 a month. This is significantly less than the equivalent services in Chico, which average $2,134 a month. Other cities in California are less expensive, some by a wide margin.
Los Angeles is the lowest-priced city surveyed for adult day care. Rates in Los Angeles average $1,565 a month. Bakersfield and Stockton average slightly higher than this, at $1,653 and $1,679, respectively. Sacramento, San Francisco and San Diego all report the same average cost for adult day care, $1,733 a month. This is intermediate between the average cost in San Jose and the California average, which is $1,679 a month.

How much does Nursing Home Costs in San Jose?
Skilled nursing care in San Jose costs an average of $9,125 a month. The only surveyed city in California that reports a higher average cost is San Francisco, where a semi-private room in a nursing care facility costs $9,148 a month. Sacramento and San Diego are the next most expensive cities for residential nursing care, with both reporting average costs of $8,517 a month. Followed closely by Chico, where the cost of a semi-private room runs to an average of $8,456 a month.
There are several less expensive cities in California than San Jose. Chico and Stockton are not far behind the average cost of care, at $8,456 and $8,173, respectively. Los Angeles and Bakersfield are outliers toward the low end of nursing care costs, at $7,604 and $7,513 a month, respectively.

Financial Assistance Programs in San Jose
Medicaid Program in San Jose
Medicaid is a joint federal-state entitlement program that provides free or low-cost health insurance for seniors, the disabled and low-income citizens under the umbrella of a state healthcare system. In California, the Medicaid program is known as Medi-Cal, and it is available to all who qualify under the Federal Benefits Guidelines with no enrollment caps or waiting periods.
Several medical and non-medical services are covered by Medi-Cal. Inpatient care at residential care facilities, such as skilled nursing homes and memory care facilities, are covered by the program as medical necessities. For seniors in San Jose who wish to remain at home, the state offers help from the In-Home Support Services (IHSS) program. This program pays some or all of the cost of an in-home health worker and possibly a private caregiver who can help out in the home where the senior lives.
IHSS benefits are generally paid out as a cash grant to seniors, who may use the stipend to hire the caregiver of their choice, which may include friends, family or other trusted parties. Seniors can receive IHSS benefits in their own homes or while living with relatives or friends. IHSS benefits are not available to seniors in San Jose assisted living or residential care facility.
Medi-Cal has several eligibility criteria, and applicants must meet all of them in order to be eligible for benefits. San Jose seniors who would like to apply for Medi-Cal are advised to talk with a program intake worker for a definitive list of application requirements, but most people who need the program qualify for it if they are:
Citizens, legal residents or U.S. nationals
Age 65 and over
Legally considered disabled
Low-income earners
Medi-Cal uses federal guidelines to determine financial eligibility for new applicants. Recipients are periodically checked in on to determine whether they still meet the eligibility criteria while they are receiving benefits. Income limits vary from one year to the next, but as of 2018, the maximum allowable income for a single adult applying alone is $16,395, or 138 percent of the Federal Poverty Level for a lone adult. If the applicant is married, or there is a second person in the household, the allowable income rises to $22,108.
Medi-Cal enrollment limits rise with each additional member of the household. Every extra person living full-time with the applicant, including friends, family members and caregivers, raises the income threshold for the home by $5,741 a year. Income limits in California follow a gradually increasing level.
Applicants who earn more income than the program maximum can still qualify for benefits, albeit with a certain amount of the cost of services passed along to the recipient. This is called a share of the cost, and the fraction of costs assigned to program beneficiaries varies with the details of their income and may be adjusted as recipients' financial situations change.
Some San Jose seniors can take a shortcut to get Medi-Cal benefits in California. Some means-tested programs in the state use the same admission criteria as Medi-Cal, and if they check income prior to enrolling enrollment in one of these can be used as preliminary evidence the senior qualifies for Medi-Cal:
CalFresh
CalWorks
Foster Care or Adoption Assistance Program
Supplemental Security Income (SSI) benefits
Refugee Assistance Program
Seniors in San Jose who need Medi-Cal coverage can apply for benefits online, through the Covered California website. Applicants can also apply in person, at the Santa Clara County Department of Health and Human Services office in San Jose, where intake workers are available to answer questions and assist seniors with the application process.

Medicaid Waivers in San Jose
Assisted Living Waiver Program (ALWP)
The Medi-Cal program offers the Assisted Living Waiver Program (ALWP) to seniors in 15 counties who are willing to forgo placement in a nursing care facility and move instead into assisted living accommodations. To qualify, seniors must meet the eligibility requirements for Medi-Cal, live in one of the state's 15 approved counties and be medically eligible for referral to a skilled nursing or memory care facility. Santa Clara County, where San Jose is located, is one of the 15 counties in the state to participate in this program.
Seniors living in San Jose may apply for the ALWP through a Medi-Cal caseworker, or by asking about the program at the front desk of an ALWP-enrolled assisted living facility, which can often send through an application with the resident's consent. This program pays some or all of the cost of assisted living, not including a private caregiver or physical therapy, and can be a helpful supplement to cover the expenses associated with assisted living in San Jose.
Multipurpose Senior Services Waiver
Another benefit seniors in San Jose can apply for is the Multipurpose Senior Services Program (MSSP) waiver. This waiver operates just like the ALWP, but it provides support for seniors who remain in their own homes, instead of moving into assisted living. Benefits of the MSSP include:
Access to case management workers who can answer questions about benefits
Personal care assistance from the caregiver of the senior's choice
In-home and facility-based respite care
Environmental accessibility improvements, such as wheelchair ramps and guard rails
Minor home repairs
Transportation assistance and disabled ride appointments
Help to do chores
Personal Emergency Response System (PERS) call buttons
Adult day care
Protective supervision for seniors who need constant attendance
Home-delivered and community meal services
Money management advice and classes
Translation and interpretation services
Home and Community-Based Alternatives (HCBA) Waiver
The Home and Community-Based Alternatives (HCBA) waiver helps seniors in San Jose move back to their homes from a short stay in a nursing care facility. This waiver began when several other waiver programs were consolidated into one, and it now acts as the umbrella program for helping to cover the costs of returning seniors to their homes. Applications can be submitted through county social workers or via the services desk at most skilled nursing homes in San Jose.
Community-Based Adult Services (CBAS)
The Community Based Adult Services (CBAS) waiver program has the same income and eligibility criteria as the other Medi-Cal waivers in the state, and its application process is similar, in that seniors in San Jose can apply through either a benefits worker or through the facility they live in.
CBAS waivers help cover the cost of adult day care for San Jose's seniors, as well as a host of other benefits, including:
Daytime care
Meal service
Social activities with other seniors
Physical and mental therapy
Other Financial Assistance Programs in San Jose
California Paid Family Leave pays expenses for up to six weeks to family members who have to take time off from work to care for a senior relative who needs assistance. Family leave benefits are disbursed through the state Employment Development Department and generally require medical documentation of need. This can be a positive option for some San Jose seniors going through a transition in care, and who need help and supervision at home. Benefits are in the form of a cash grant that may be spent in any way the recipient wishes. Registration can be completed online.

More Senior Living Resources in San Jose
| | | |
| --- | --- | --- |
| Resource | Phone Number | Description |
| Project-Based Voucher Program | (408) 275-8770 | The Housing Authority of Santa Clara County administers federal funds to provide low-income housing for San Jose seniors through its Project-Based Voucher Program. These vouchers are attached to specific rental units, often in low-income senior housing units, and the benefits of lower rent are automatically available to residents who qualify for the program. Applications must be made by the property owner or management through the Housing Authority, but income and asset eligibility apply to the tenant. |
| California Low Income Home Energy Assistance Program (LIHEAP) | (408) 278-2160 | LIHEAP provides seniors in San Jose with steep discounts on their electric and natural gas bills. Income restrictions similar to those of the Medi-Cal program apply. Applications for LIHEAP can be made in San Jose through Sacred Heart Community Service. |
| Energy Savings Assistance Program (ESAP) | (800) 933-9555 | Pacific Gas and Electric (PG&E) offers seniors in San Jose the ability to upgrade and replace energy-inefficient old appliances at no cost through ESAP. This program also offers free home evaluations and no-cost weatherization. Applications for a home assessment may be submitted online. Proof of income may be presented at the time of inspection. |
| Senior Adults Legal Assistance (SALA) | (408) 295-5991 | SALA provides free or low-cost legal advice and assistance to San Jose seniors age 60 and over who need help with housing disputes, estate planning, claiming public benefits and reporting elder abuse. Services are provided in-person at the center's San Jose office on Knoll Circle. |
For additional information and planning, please read our comprehensive guide to paying for senior care in California.