Get Pricing & Availability for Assisted Living in San Jose, CA
Call (855) 481-6777 for immediate assistance and get more details
Page Reviewed / Updated – September 30, 2022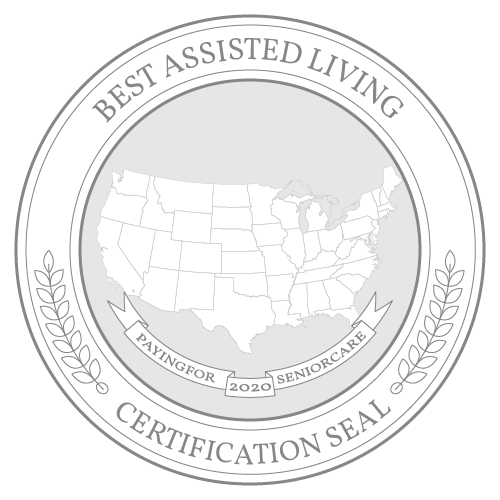 San Jose may not be on many lists of affordable places to retire in the U.S., but it does have a couple of bright spots for retirees who want to save on expenses. Although the overall cost of living in San Jose is substantially higher than both the national and California averages, residents of the city nonetheless pay only a fraction of a percentage point more for health care than the national average. Utility costs are less expensive in San Jose than both the national and California averages, thanks to the South Bay's nearly ideal weather. Assisted living in San Jose averages $6,000 per month, which is higher than both the state and the national average.
In addition to providing a list of the best assisted living facilities in San Jose, CA, this guide provides an overview of the cost of assisted living in San Jose, as well as average costs for other types of care. Additionally, find a list of free and low-cost services that provide seniors with a variety of assistance in their communities.
The Cost of Assisted Living in San Jose, CA
According to the 2021 Genworth Cost of Care Survey, the monthly cost of assisted living families in San Jose is $6,000, which is $1,500 higher than the national average of $4,500 and $750 higher than the California average of $5,250. Within California, residents of Santa Rosa pay the most at an average of $7,048, while their inland counterparts in Visalia pay the lowest costs at $3,450. In the south, San Diego residents of assisted living facilities pay an average of $5,475, while costs average $4,450 in the northern part of the state in Redding.
San Jose: $6,000
California: $5,250
United States: $4,500
Santa Rosa: $7,048
Visalia: $3,450
San Diego: $5,475
Redding: $4,450
The Cost of Other Types of Care in San Jose, CA
Assisted living is among the more cost-effective senior care options in San Jose. In-home care, which provides housekeeping, transportation and other nonclinical services, and home health care, which provides some clinical services in the client's home, both average $7,102 per month. Adult day health care is the least expensive option at $1,820, while nursing home residents have the highest costs at $11,863 for a semiprivate room and $15,589 for a private room.
In-Home Care: $7,102
Home Health Care: $7,102
Adult Day Health Care: $1,820
Assisted Living Facility: $6,000
Nursing Home Facility (semiprivate room): $11,863
Nursing Home Facility (private room): $15,589