Get Pricing & Availability for Assisted Living in Concord, CA
Call (855) 481-6777 for immediate assistance and get more details
Page Reviewed / Updated – October 15, 2020
The 10 Best Assisted Living Facilities in Concord, CA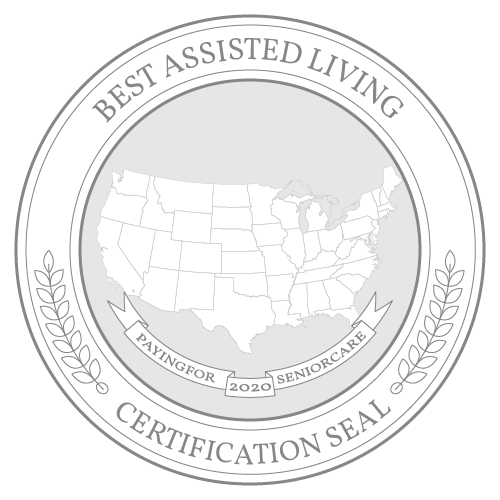 Concord's pleasant year-round climate makes it a great retirement destination. Located on northern California's coast in the heart of the San Francisco Bay area, Concord boasts an easy-going atmosphere with a lively music, arts and culinary scene.
Measurable snow is rare and Concord's mild Mediterranean climate means summertime weather is warm to hot, but with only a few days that result in unpleasant humidity. It's one of the few states that still has a working drive-in theater, ideal for a night of nostalgia, and visiting grandchildren enjoy Six Flags Hurricane Harbor in the summer and ice skating at the open-air ice rink in The Veranda shopping center in the winter.
Note: Information for Concord wasn't available, so data from the Vallejo area was used.
See our top 10 list of Concord assisted living communities to see if one is right for you. Additionally, find out more about the cost of assisted living in Concord and what financial assistance programs are available.
The Cost of Senior Living and Care in Concord
Senior living costs in Concord stay close to the average cost of senior care in California. Assisted living, for example, costs an average of $4,350 a month in Concord, which is $150 a month less than the $4,500 a month average cost of care in California at large. Home care shows a similar pattern, with average monthly costs in Concord of $4,576 and across the rest of California of $4,957.
Adult day care is significantly less expensive than other care levels, both in Concord and in California. Concord's average cost in this category is $1,354, while seniors elsewhere in the state pay an average of $1,679 a month for similar care. Skilled nursing is one of the more expensive types of residential care in California. In Concord, a semi-private room in a nursing care facility costs an average of $8,167 a month, while the rest of California averages $8,365, according to the 2018 Genworth Cost of Care survey.
Note: Senior care cost data wasn't available for Concord, so the data for the closest city, Vallejo, was used.

How much does Assisted Living Cost in Concord?
The cost of assisted living in California is $4,500 a month, on average, which is slightly higher than the $4,350 a month that Concord seniors pay for the service. This is close to the middle range for California cities. Assisted living costs $4,500 a month — the same as the state average — in Los Angeles and San Diego. Chico is not far below this average, at $4,000 a month.
Some California cities are outliers for assisted living costs. San Jose and San Francisco both cost an average of $5,500 a month, for example. Other cities have costs far below both Concord and California overall. Assisted living in Stockton costs an average of $3,500 a month, while Bakersfield's average cost runs to $3,150, the lowest average among the surveyed cities.

How much does Home Care Cost in Concord?
The average cost of home care in California is $4,957 a month. This is just about $380 a month more expensive than the same service in Concord, where costs average $4,576 a month. Several California cities are close to the state average for home care, such as Los Angeles and San Diego, which both average $4,767 a month, or Stockton, which exactly matches the state at $4,957 a month. Bakersfield and Chico are close behind these prices, at $4,385 and $4,433 a month, respectively, while San Francisco is at the high end of the spectrum at $5,625 a month. Home care is at its highest cost in San Jose, where reported costs are $5,720 a month for seniors.

How much does Adult Day Care Cost in Concord?
The average cost for adult day care in California is $1,679 a month. Concord is significantly less expensive than the state, at just $1,354 for the same level of care. This puts Concord at the low end of the spectrum of adult day care costs, as the rest of California's cities are more expensive.
Chico tops the list for price among surveyed California cities, with an average monthly cost for adult day care of $2,134. San Jose is a close second, at $1,993 a month. San Francisco and San Diego both report moderately high costs, at $1,733 each. Bakersfield and Stockton are both less expensive than that, at $1,653 and $1,679 a month, respectively. The California city with costs closest to Concord is Los Angeles, at $1,565 a month for adult day care.

How much does Nursing Home Costs in Concord?
Across the state, the average cost for skilled nursing in a residential care setting is $8,365 a month. Concord is somewhat less costly than this, at $8,167 a month for a semi-private room. Several other California cities are close to the state average, and to Concord, in this price range. Chico, for example, reports average costs for nursing home care of $8,456 a month, while San Diego averages $8,517, and Stockton, which comes in at just $6 higher than Concord, at $8,173 a month.
More extreme outliers can be found on both the high and the low end of the price range. On the high end, San Jose and San Francisco lead the other cities in California, at $9,125 and $9,148, respectively. Los Angeles hovers near the low end of costs, at $7,604 a month for nursing home care, while Bakersfield is the least expensive, at $7,513 a month for a semi-private room.

Financial Assistance Programs in Concord
Medicaid Program in Concord
The Medicaid system in California is known as Medi-Cal, and seniors in Concord can access it through a network of private insurance carriers. This network pays for basic medical care for seniors, people with low or no income, adults with disabilities and families who need extra help paying for their children's medical costs. Like all Medicaid programs in the country, Medi-Cal is an entitlement program; enrollment is open to any citizen who meets the program criteria, and there are no enrollment caps or waiting lists.
Several private health carriers administer Medi-Cal benefits in Concord. Seniors who sign up for the program may choose between multiple health care insurance packages, each provided by a different private carrier and offering somewhat different benefits. Medi-Cal intake representatives have information and printed brochures explaining the differences between various options, and they are available to answer questions for new recipients at the time of application. Applications and other information about plan coverage are also available online at the state's Covered California website.
Through various third-party providers, Medi-Cal benefits can cover all levels of care. This includes skilled nursing and post-acute care for physical therapy, memory care for seniors with Alzheimer's disease and dementia, and hospice facilities for end-of-life comfort care. The program also covers some of the cost of medical equipment and supplies. Medi-Cal benefits cover some of the cost of prescription drugs, although the specific medications the program pays for varies with time, and some recipients and their medical providers may have to find alternatives on the approved list.
One benefit Medi-Cal offers seniors in Concord is the In-Home Support Services (IHSS) program. IHSS helps eligible seniors remain in their own homes by paying the cost of a caregiver who can help the senior with routine daily activities and some chores outside the home, such as shopping and transportation to medical office visits.
IHSS benefits are disbursed as a cash grant that's paid to caregivers for hours worked in the benefits recipient's home. Each senior is allotted a limited number of paid hours per month, which are then paid out to the caregiver exactly like a paycheck from an employer.
Seniors in Concord have a lot of flexibility in choosing their caregiver, who may be a personal friend, spouse, family member or professional caregiver hired to work in the home. Depending on the number of hours authorized by a program worker, caregivers may be full- or part-time, and seniors are free to use the services of any number of caregivers, provided each has enrolled in the IHSS program and the senior has enough hours in the budget to cover their work. IHSS benefits are suspended when a senior enters residential care, although they are routinely restored after the senior returns to their own home.
Medi-Cal benefits are restricted to citizens and legal residents of the United States who can demonstrate residency in the state of California, though applicants with at-risk housing may not be required to document or maintain a single residence during the application process. Seniors in Concord, as residents of California over the age of 65, are automatically eligible for at least some Medi-Cal benefits, the details of which vary depending on the applicants' income level and asset holdings. Adults under age 65 may also be eligible to participate in the program, provided they have a disability, medical need and/or financial need for low-cost health insurance.
Financial eligibility for Medi-Cal is determined in part by the Federal Benefits Rate, which updates every two years. As of 2018, adults who apply for Medi-Cal coverage may qualify for benefits with no "share of cost" if their total annual income does not exceed 138% of the federal poverty line. This is set at $16,395 for a single person applying alone or $22,108 for married couples who live together and apply as one household.
The enrollment limits on individuals and families rise with each additional member of the household, whether those additional members apply for coverage or not. Income limits for each household go up by $5,741 a year for each additional person who lives with the applicant.
Seniors in Concord whose annual income exceeds program limits may no longer qualify for no-cost health coverage through Medi-Cal, but the program does not necessarily exclude them. Seniors who earn between 138% and 300% of the federal poverty line may still receive Medi-Cal benefits, albeit with a co-pay requirement or "share of cost." The exact amount charged is determined by several factors, which are best explained by a Medi-Cal intake representative and which are subject to change should the recipient's income level change.
California seniors have several options available to apply for benefits through Medi-Cal. In addition to the Covered California website, residents may apply in person at a Contra Costa County Department of Health and Senior Services (DHSS) office. There, seniors can submit a paper application for Medi-Cal, as well as apply for CalFresh, the state SNAP program and cash aid. Seniors in Concord who apply in person can also speak directly with an intake representative to get answers to any questions they may have about the process, the program and the benefits offered.

Medicaid Waivers in Concord
Assisted Living Waiver Program (ALWP)
The Assisted Living Waiver Program (ALWP) is open to seniors in Concord who are eligible for Medi-Cal and who are willing to waive their right to receive financial aid upon moving into a residential care facility. To qualify for the waiver, seniors must be medically eligible for assisted living, nursing home care or memory care, as well as live in one of the 15 counties in California that participate in this program. Contra Costa County, where Concord is located, is one of the eligible counties.
Applications for ALWP may be submitted in person to a Medi-Cal intake representative or through the administration of an ALWP-approved assisted living community. Personal caregivers, physical therapists and other specialized care providers are not presently covered by the ALWP voucher.
Multipurpose Senior Services Waiver
The Multipurpose Senior Services Program (MSSP) waiver is similar in many ways to the ALWP, but it is designed to support seniors who choose to remain at home, rather than move into an assisted living facility. Benefits provided by the MSSP include some caregiver services, as well as personal support from a case manager who can answer recipients' questions about coverage and administration of the program. Seniors in Concord who qualify for MSSP can also get financial help to pay for some home improvements, such as ramps and guard rails. The program also covers some or all costs for:
Respite care
Disabled ride services
Personal Emergency Response System (PERS) devices
Adult day care
In-home supervision for seniors with dementia
Home-delivered and community-served meals
Money management advice and classes
Translation and interpretation services, including ASL for the hearing-impaired
Home and Community-Based Alternatives (HCBA) Waiver
The Home and Community-Based Alternatives (HCBA) waiver is the unified replacement for what used to be several other waiver programs in California. This program helps cover some of the costs seniors commonly incur when moving home from a temporary stay in a residential care facility. Contra Costa County social workers can submit applications on behalf of seniors who need this waiver, as can discharge planners at most skilled nursing and post-acute facilities.
Community-Based Adult Services (CBAS)
The Community Based Adult Services (CBAS) waiver program helps cover the cost of adult day care for seniors in Concord. Other benefits of the CBAS waiver include:
In-home care
Meal service
Community-based social activities with other seniors
Physical and mental therapy delivered at home or at a local facility
Other Financial Assistance Programs in Concord
Paid Family Leave
The California Paid Family Leave Act allows family members of Concord seniors to request up to six weeks off from work with pay to help their senior loved one manage a medical or personal issue. Benefits are paid bi-weekly, through the state's Employment Development Department (EDD). Applications may be submitted over the phone or in person at an EDD office in Contra Costa County.
To apply for paid family leave, applicants must have been employed in California long enough to have accrued some benefit reserve, although the exact length of time required varies with personal income. Evidence of medical need is generally required for the program, which can usually take the form of a doctor's note. Benefits are paid every two weeks with an official paycheck based on the recipient's prior income. There are no restrictions on this payment, and it may be spent as if it is a normal work salary.

More Senior Living Resources in Concord
| | | |
| --- | --- | --- |
| Resource | Phone Number | Description |
| Contra Costa Housing Authority | (888) 746-8731 | The Contra Costa Housing Authority offers project-based housing vouchers to qualifying low-income seniors in Concord, Pleasanton and the surrounding communities. This program is not part of the federal HUD system, nor is it administered by the county government, and so its benefits are not entitlement-based. The waiting list opens and closes as funds become available, and applications may be made by phone. |
| Bay Area Caregiver Resource Center | (800) 445-8106 | The Bay Area Caregiver Resource Center provides financial assistance to Concord seniors and their caregivers in obtaining respite care, which may be delivered either in the home or at a community location. Caregivers looking after a senior in Concord can inquire about the program's services by phone. |
| Home Energy Assistance Program | (925) 229-6784 | Seniors in Contra Costa County who have trouble paying their electric and/or gas bills may apply for help via the Home Energy Assistance Program. Applications for the program may be mailed, faxed or delivered in person to the Contra Costa County Community Service Bureau, located at 1470 Civic Court, Suite 200, in Concord. |
For additional information and planning, please read our comprehensive guide to paying for senior care in California.