Get Pricing & Availability for Assisted Living in Pasadena, CA
Call (855) 481-6777 for immediate assistance and get more details
Page Reviewed / Updated – August 21, 2020
The 10 Best Assisted Living Facilities in Pasadena, CA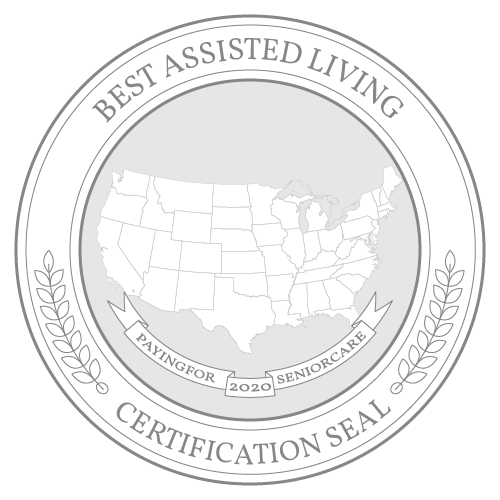 Located just 11 miles northeast of downtown Los Angeles at the foot of the scenic San Gabriel Mountains, Pasadena is an upscale city that's home to 141,029 people. Of these residents, 15.6% are aged 65 or older, and the city ranks highly for having exceptional year-round weather, with average temperatures ranging from 54 to 74 degrees.
Pasadena is well-known as the host of the annual New Year's Day Rose Bowl parade and football game. A number of top-ranked post-secondary institutions are based in Pasadena, including Caltech, the Fuller Theological Seminary and the ArtCenter College of Design. The Huntington Memorial Hospital is nationally ranked in four adult specialties, and a number of world-class clinics and hospitals are located within a short drive.
Note: Information for Pasadena wasn't available on the Genworth Survey, so data from the nearest city, Los Angeles, was used.
This list of the top 10 assisted living facilities in Pasadena should give you a good start on your search for eldercare. Additionally, find out more about the cost of assisted living in Pasadena and what financial assistance programs are available.
The Cost of Senior Living and Care in Pasadena
The cost of senior living in Pasadena is generally slightly below the state median, although they are higher than the national averages by up to $763 a month. The Genworth Cost of Care Survey shows that home care in Pasadena costs $190 less each month than the state median and adult day care costs $114 less. The difference between nursing home care costs is larger, with seniors in Pasadena paying $761 less than the state median. The cost of assisted living is the only exception to this trend. It is equal to the state median.
Note: Senior care cost data wasn't available for Pasadena, so the data for the closest city, Los Angeles, was used.
How much does Assisted Living Cost in Pasadena?
Assisted living in Pasadena costs $4,500 a month, same as the state median. Seniors in nearby Riverside pay $1,000 less each month than those in Pasadena, although assisted living costs $75 more in the Oxnard area.
Most major cities in the state are close to the cost in Pasadena, with Sacramento just $27 less each month. The cost in San Francisco is significantly higher, at $5,500 a month and seniors in the Santa Cruz area pay $5,595 a month, $1,095 more than those in Pasadena. On the other end of the scale, Bakersfield has the most affordable assisted living in California at just $3,150, $1,350 less than in Pasadena.
How much does Home Care Cost in Pasadena?
The cost of home care in Pasadena is equal to some of California's bigger cities, including Sacramento and San Diego. The average cost in San Francisco is significantly higher at $5,625 a month, $858 more than Pasadena. More affordable home care can be found in nearby Riverside, where seniors pay $286 less each month than those in Pasadena. At $4,290 a month, Visalia has the most affordable home care in the state, while home care in Napa is the most expensive at a cost of $5,911.
How much does Adult Day Care Cost in Pasadena?
Adult day care in Pasadena is more affordable than in nearby cities. Seniors in Oxnard pay $147 a month more and the cost in San Diego is $168 more expensive. Many areas in California have similar prices, with the cost in Sacramento and San Francisco also $168 higher than in Pasadena. The Hanford area has the most affordable adult day care in the state at a cost of $867 a month, $698 less than Pasadena. At the other end of the scale, seniors in Santa Rosa pay $2,362 monthly, $797 more than those in Pasadena.
How much does Nursing Home Costs in Pasadena?
Nursing home care in Pasadena is among the more affordable options in the area. Although the cost in nearby Riverside is $45 less expensive each month, other nearby cities including San Diego and Oxnard are more expensive. Seniors in Oxnard pay $609 more, while those in San Diego pay $913 more than seniors in Pasadena.
The cost in some other cities is significantly higher, with people in the Santa Maria area paying $10,646 each month. The Visalia area has the most affordable nursing home care in the state at just $6,540 a month.
Financial Assistance Programs in Pasadena
Medicaid Program in Pasadena
The Medicaid program in California is known as Medi-Cal. This entitlement program provides free or low-cost medical coverage to low-income residents, including nursing home care for eligible seniors.
Regular Medi-Cal covers health care costs and applicants must meet financial eligibility criteria. Singles must have an income less than $1,242 a month and assets of less than $2,000. These criteria are the same for married couples where only one person is applying. When both members or a married couple is applying, the income limit is $1,682 a month and the asset limit is $3,000. When calculating an applicant's asset value, some types of assets are exempt, including furnishing, personal belongings, burial trusts, automobiles and the primary home.
Those applying for nursing home care through Medi-Cal must require a nursing home level of care. The asset limits for those in nursing home care are the same as regular Medi-Cal, except where the applicant is married and their spouse is not applying. In this case, the applicant's asset limit is still $2,000, but the non-applicant spouse can retain $126,420 of the couple's joint assets. Those in nursing home care don't have to meet an income limit, although they must pay a "share of cost" towards their care.
There are pathways available to allow people who aren't financially eligible to gain access to Medi-Cal. In particular, the Medically Needy Pathway is designed for people who don't meet the income criteria and have high medical costs. Their excess income is used to pay for medical costs and they can access Medi-Cal when they have paid enough to reach the income limit. Seniors can also use a Medicaid planning professional to find strategies to qualify for Medi-Cal.
Applications are made through the Department of Health Care Services website or at Pasadena's local Department of Public Social Services office.
Medicaid Waivers in Pasadena
Medi-Cal Assisted Living Waiver
The Assisted Living Waiver is available in a limited number of California counties, including The Angeles County. It provides financial assistance to residents in assisted living facilities by reimbursing the facility for services provided to the resident. Participants must still pay for the cost of room and board.
People over the age of 21 who require a nursing home level of care and are enrolled in Medi-Cal are eligible for the program. those who receive Medi-Cal with a share of cost are not eligible. Further information about the program and eligibility can be found on our Assisted Living Waiver page and applications are managed by Care Coordinator Agencies.
Community Based Adult Services Program
Eligible seniors are able to access a range of services through the Community Based Adult Services program that can help delay or prevent a move to nursing home care. Applicants must be eligible for Medi-Cal and meet functional criteria. To meet functional eligibility, applicants must have a cognitive impairment or require a nursing home level of care and need help with at least two activities of daily living.
Services available on the program include personal care, meals, nursing services and occupational or physical therapy. Our Community Based Adult Services page contains further information on the benefits of the program. Applications are made through the local Area Agency on Aging.
Multipurpose Senior Services Program Waiver
Pasadena seniors who wish to remain in their home may be able to find assistance through the Multipurpose Senior Services Program. Services provided through the program can include adult day care, meals, medication management and assistive technology. Participants gain access to services depending on the care they need. Applicants must be aged 65 or over, require a nursing facility level of care and be eligible for Medi-Cal. Waiting lists may exist for this program. Further information can be found on our MPSS page and seniors can apply through the California Department of Aging.
Home and Community-Based Alternatives Waiver
The Home and Community-Based Alternatives Waiver provides a range of services to help people stay in their communities or return to communities after a temporary nursing home stay. These services include home modifications, respite care, personal care and medical equipment maintenance.
Applicants must meet Medi-Cal's financial eligibility criteria, require a nursing home level of care and be able to receive that care in their home. The program may have a waiting list and those already in residential care facilities receive priority on the list. More information about the program can be found on our HCBA waiver page. Local HCBA waiver agencies administer applications for the program. The Department of Health Care Services website has a list of agencies and the zip codes they cover.
Other Financial Assistance Programs in Pasadena
In-Home Support Services
In-Home Supportive Services offers a range of non-medical services designed to help people remain in their homes. Applicants must be Californian residents aged 65 or above. Residents younger than 65 who have a disability can also access the program. All applicants must have applied for Medi-Cal and had their eligibility assessed, although they don't need to be receiving Medi-Cal to access the program. As it helps people stay in their homes, it's not available to residents of assisted living facilities, nursing homes or adult foster care homes.
The level of care each participant needs is determined by an assessment. Participants are responsible for directing the care and some family members, such as adult children, can be paid to care for the participant. Each county administers the program separately and applications for Pasadena seniors is made through Los Angeles County Department of Public Social Services. Our In-Home Supportive Services page has additional information about the program.
California Paid Family Leave
Caregivers in California are eligible for wage replacement for up to six weeks in a 12 month period through Paid Family Leave. It is available for people to take paid time off to care for a seriously ill family member. This can include a parent, grandparent or parent-in-law. To be eligible, the caregiver must be a California resident who has State Disability Insurance through their employer. They must also be able to supply detailed medical information about the condition of the care recipient and the care they require. Further information can be found on our California Paid Family Leave Act page and applications are processed through the California State Disability Insurance website.
More Senior Living Resources in Pasadena
| | | |
| --- | --- | --- |
| Resource | Phone Number | Description |
| | (626) 744-8300 | The Pasadena Department of Housing helps provide affordable housing to low and moderate income households. A range of programs offers assistance to seniors including Section 8 vouchers and senior specific housing. |
| | (949) 229-7070 | Bridge Housing is a non-profit organization that provides affordable housing to low and moderate income residents. It manages Heritage Square Senior Apartments, which offers affordable apartments to seniors in Pasadena. |
| | (323) 869-4500 | The Maravilla Foundation provides a range of services that help low-income households throughout Los Angeles County. It administers the Low-Income Home Energy Assistance Program in the area and can also help with home weatherization. |
| | (800) 510-2020 | The Supportive Services Program offers a range of services, including respite care and personal care, to help seniors maintain their independence. A waiting list may exist and priority is given to those with the greatest need. |
| | (800) 510-2020 | The Family Caregiver Support Program provides support to unpaid caregivers looking after elderly family members. A wide range of services is available to help people provide care, including respite services, caregiver training, assistive devices and home adaptations. |
For additional information and planning, please read our comprehensive guide to paying for senior care in California.