Get Pricing & Availability for Assisted Living in West Hills, CA
Call (855) 481-6777 for immediate assistance and get more details
Page Reviewed / Updated – September 30, 2022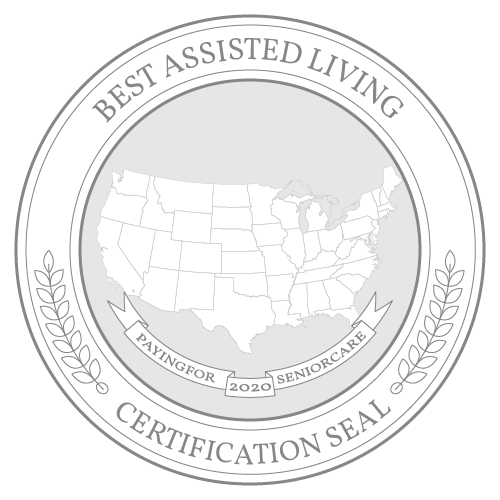 West Hills, located in Los Angeles, has an estimated cost of living that exceeds the national average by over 70%. This is primarily due to high housing costs, but residents may also pay more for basic expenses such as transportation, clothing and restaurant meals. Seniors don't pay state taxes on Social Security benefits, but all other types of retirement income are fully taxed at some of the highest rates in the nation. According to the Genworth 2021 Cost of Care Survey, assisted living facilities charge $5,250 per month for care, which is high compared to the national average but equal to the state rate. Public benefits such as the Assisted Living Waiver may help qualified seniors afford residential care.
In addition to providing a list of the best assisted living facilities in West Hills, CA, this guide provides an overview of the cost of assisted living in West Hills, as well as average costs for other types of care. Additionally, find a list of free and low-cost services that provide seniors with a variety of assistance in their communities.
The Cost of Assisted Living in West Hills, CA
West Hills is a neighborhood in Los Angeles, and it shares the city's monthly assisted living average of $5,250 per month. This is consistent with the statewide average and $750 more than the national rate of $4,500. In Oxnard, assisted living facilities charge rates $500 higher than in West Hills, with fees averaging $5,750. In Riverside, rates are $1,250 cheaper than in West Hills at $4,000 per month, and in Visalia, care costs are among the cheapest in the state and nation at $3,450.
West Hills: $5,250
California: $5,250
United States: $4,500
San Diego: $5,475
Riverside: $4,000
Visalia: $3,450
Oxnard: $5,750
The Cost of Other Types of Care in West Hills, CA
Older adults in West Hills pay $5,250 per month for assisted living. Home care, which includes basic in-home care and specialized home health care, is several hundred dollars more per month at $5,911. Seniors residing in nursing homes pay even higher rates of $9,125 for shared rooms and $11,269 for private. Only adult day health care is cheaper than assisted living at $1,652 per month.
Assisted Living Facility: $5,250
In-Home Care: $5,911
Home Health Care: $5,911
Adult Day Health Care: $1,652
Nursing Home Care (semiprivate room): $9,125
Nursing Home Care (private room): $11,269
Note: Data for West Hills was unavailable, so data for the nearest city, Los Angeles, was used instead.