Get Pricing & Availability for Assisted Living in Mission Viejo, CA
Call (855) 481-6777 for immediate assistance and get more details
Page Reviewed / Updated – October 09, 2020
The 10 Best Assisted Living Facilities in Mission Viejo, CA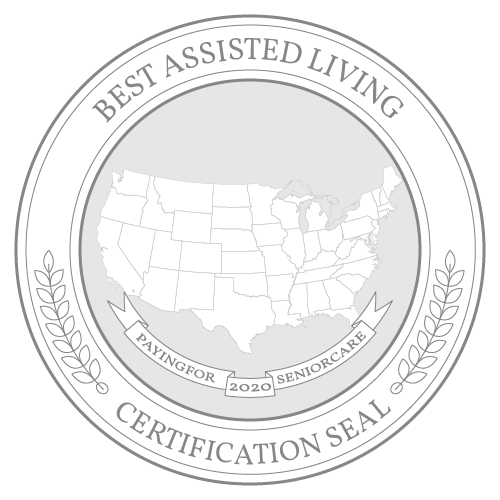 Mission Viejo is a master-planned community in Orange County, California, nearly 50 miles southeast of Los Angeles. Mission Viejo is popular with seniors: Nearly one in five of its approximately 94,375 residents are 65 or older.
Seniors who want to spend their retirements soaking up the California sunshine will love Mission Viejo. The city receives an average of 283 days of sunshine every year, about 11 weeks more than the national average. There's no shortage of outdoor attractions, and seniors can walk or fish at Lago Santa Margarita or explore the 5.5 miles of trails in the Oso Creek Trail system. Mission Viejo boasts a low crime rate, and seniors who require medical care can visit the city's Mission Hospital, which ranks among the best in California.
Note: Information for Mission Viejo was not available, so data from the nearest city, Riverside, was used.
This guide presents the 10 best assisted living facilities in the Mission Viejo area. Additionally, find out more about the cost of assisted living in Mission Viejo and what financial assistance programs are available.
The Cost of Senior Living and Care in Mission Viejo
The cost of senior care in California tends to be slightly more expensive than the national average. In Mission Viejo, costs are nearly identical to national numbers in all categories. For adult day care, the national average and the cost in Mission Viejo are only a $5 difference. Home care services here are more expensive than the national rates, which average $4,767 in Mission Viejo and only $4,004 nationwide, according to the Genworth 2018 Cost of Care Survey. Nursing home care is particularly inexpensive in this area with an average price of just $7,604 compared to the state median of $8,365.
Note: Senior care cost data wasn't available for Mission Viejo. The data used is from the closest metropolitan area, Los Angeles.
How much does Assisted Living Cost in Mission Viejo?
In Mission Viejo, the cost of assisted living is identical to the state average at $4,500. This makes it a middle-of-the-road choice when looking for this level of care. Areas like San Diego and Oxnard are comparable, though assisted living is available at much lower prices in areas like Bakersfield at $3,150. Modesto is another area where the costs are substantially lower at only $3,200 per month, $1,300 cheaper than the state average.
How much does Home Care Cost in Mission Viejo?
For seniors living with family members or alone, affordable home health services can be an alternative to assisted living, which is why the costs are comparable. In Mission Viejo, home health services average just a bit more than an assisted living option at $4,767. Statewide, the average is almost $200 more, with areas like Napa, San Francisco and Oxnard at the top. All of these areas average more than $5,000 per month for home health services, with San Francisco at the top with a price tag of $5,625.
How much does Adult Day Care Cost in Mission Viejo?
Adult day care, a helpful option for care providers that also work, is fairly affordable in Mission Viejo. The average cost is $1,565, which is more than $100 lower than the state average. It is one of the most inexpensive areas for this senior service.
High-cost areas like Chico and Napa come with a cost of more than $2,100 per month, while only Modesto is more affordable at $1,517. Most areas of the state are comparable and fall within a range of $1,600-$1,800.

How much does Nursing Home Costs in Mission Viejo?
Skilled nursing care in an institutional setting is the most comprehensive level of care and carries a price tag to match. In most areas of California, the cost for a month in a nursing home is more than $8,000, but in Mission Viejo it is a more affordable $7,604. Areas like Napa and San Francisco top the list for most expensive with average costs of $9,962 and $9,148. Bakersfield is one of the few areas to offer a more affordable option with an average monthly cost of $7,513.
Financial Assistance Programs in Mission Viejo
Medicaid Program in Mission Viejo
In California, Medicaid health coverage is run under the name of Medi-Cal and has specific programs and eligibility requirements for seniors. The elderly may need extra services at home or in a nursing facility, and that is directly covered under the Medi-Cal program for seniors. It is an entitlement program, which means every qualified applicant will be approved and receive covered services.
Medi-Cal has strict eligibility requirements:
You must be 65 or older to qualify for the expanded income guidelines.
Your income must not exceed 100% of the federal poverty level, which is $1,012 for single applicants and $1,372 for a married couple.
You must have less than $2,000 in assets ($3,000 for a couple), not including a family home that is valued at under the equity limit of $858,000.
For seniors that exceed these limits, Medi-Cal may still be available with a share of cost (SOC) fee that raises expected out-of-pocket expenses. For more information about how to apply in Mission Viejo, visit this site, call (800) 281-9799 or visit your local Social Services Regional Center.
Medicaid Waivers in Mission Viejo
Assisted Living Waiver Program (ALWP)
For those seniors in Mission Viejo who qualify for Medi-Cal with no SOC expenses, the Assisted Living Waiver Program may be available. Seniors who are otherwise eligible to live in a nursing home setting may opt for an assisted living community through this program. Room and board is specifically excluded from the covered expenses, so it is important for participating seniors to be able to meet those costs directly. Personal care assistance, medication help, meal preparation and assistance with other activities of daily living are all covered under this waiver.
To qualify, seniors must already have fully funded Medi-Cal and a demonstrated need for an institutional level of care. They must also live or be willing to move to one of the 15 counties in which there are participating facilities. Orange County, where Mission Viejo is located, is one of those counties. For more information about this program, click here.
Multipurpose Senior Services Program (MSSP)
For seniors who wish to stay in their homes, the Multipurpose Senior Services Program (MSSP) Waiver may be an option. With enrollment, participants receive financial assistance to pay for in-home help. These services may include everything from running errands to light housework or help to get dressed. While medication reminders can be included, medical care is not.
Eligibility for this program has the same general guidelines as Medi-Cal. You must be 65 or older and earn less than the income limits. For those that qualify with SOC, spend down options may allow seniors to retain as much as $600 per month for individual expenses. This program is only designed to serve 12,000 active participants, so there may be a waiting list for qualified applicants.
Read more about the MSSP Waiver and benefits.
Home and Community-Based Alternatives (HCBA)
This program is geared toward seniors transitioning back to at-home living after a long stay at a skilled nursing institution. Formally known as the California Community Transitions (CCT) Project, the goal of the Home and Community-Based Alternatives Program is to allow participants to stay in community living situations for as long as possible. To empower seniors, enrollees may receive help with:
Home health services for activities of daily living
Modifications to their home to improve mobility
Personal care services like grooming and bathing
Maintenance and expenses related to medical equipment
Installation and service fees for a personal emergency response system
Temporary respite care, at home or at a residential facility
Skilled nursing
Special training for caregivers
To qualify, seniors must meet the same income guidelines as Medi-Cal, but with no SOC assessed. A non-applicant spouse's income is not used to determine eligibility. For more information about this program, click here.
Community Based Adult Services (CBAS)
The Community Based Adult Services (CBAS) program provides daytime care, meals, social activities, therapies, and skilled nursing, all in an outpatient setting. Seniors enrolled in this program typically receive care at an adult day care facility or other specialized care institution.
To qualify for this program, there are two basic criteria. First, seniors must be eligible for Medi-Cal with no SOC. Second, they must have a demonstrated need for skilled nursing care or a diagnosed and severe cognitive impairment. Seniors who need help with at least two activities of daily living may qualify. For more information about this program, click here.

Other Financial Assistance Programs in Mission Viejo
In-Home Supportive Services (IHSS) Program
In addition to the available Medicaid Waiver programs, the IHSS program may also be an option for seniors seeking to avoid long stays in nursing homes. It is available to both Medicaid eligible and non-eligible seniors. Some of the assistance available through this program include:
Bathing
Eating
Dressing
Housekeeping
Transportation (to medical appointments or for general errands)
Toileting
Through this option, seniors may choose their home health service provider, even if that provider is a spouse or other family member. Medi-Cal sets payment rates for service providers, and pay typically falls between $10.75 – $13.25 per hour up to a maximum of $3,500 per month.
To qualify, a senior must be enrolled in Medi-Cal, but they may qualify even if assessed a SOC. In general, individuals earning less than $1,242 per month qualify for the program. For more information, click here.
California Paid Family Leave
When a family member takes time off from work to become a temporary care provider, the California Paid Family Leave Act may guarantee up to six weeks of wage replacement per year. Under this program, caregivers can claim up to 70% of their current income. It is important to note that this program does not force employers to hold open a position when caregivers choose to take time off.
To qualify for this program, caregivers must:
Be a resident of California
Have State Disability Insurance through an employer
Have an immediate family member with a documented illness or injury that requires continuous care
Have earned at least $300 in the 5-18 months preceding a claim
Under this program, caregivers may receive a maximum of $1,252 per month or a minimum of $50 per month. For more information, click here.
More Senior Living Resources in Mission Viejo
| | | |
| --- | --- | --- |
| Resource | Phone Number | Description |
| Heritage Villas | (949) 348-1894 | This low-income housing complex offers affordable housing supported by the LIHTC program. A single applicant renting a studio can earn no more than $21,252 per year and pays a maximum rent amount of $531 per month. There may be a waiting list. |
| Arroyo Vista Apartments | (949) 347-0650 | At this community, Low-Income Housing Tax Credit apartments are available to seniors who meet the income restrictions. There are 155 low-income units available at this location. |
| Avalon | (949) 380-7656 | Avalon offers 32 deed restricted and subsidized units for low-income families, including seniors, in Mission Viejo. There is no age restriction, though income limits do apply. |
| Anaheim Housing Authority | (714) 765-4320 | This agency administers the Housing Choice Voucher program for Mission Viejo seniors and maintains a list of affordable housing options. |
For additional information and planning, please read our comprehensive guide to paying for senior care in California.