Get Pricing & Availability for Assisted Living in Rlsbad, CA
Call (855) 481-6777 for immediate assistance and get more details
Page Reviewed / Updated – October 26, 2020
The 10 Best Assisted Living Facilities in Carlsbad, CA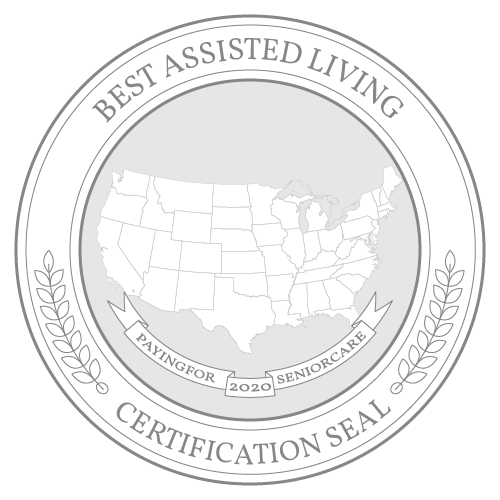 Home to 105,382 people, the city of Carlsbad on California's coast is a quiet suburban community in San Diego County. It's less than an hour from the larger city of San Diego and a short driver from Cuyamaca Rancho State Park.
Carlsbad's spectacular beaches are one of the biggest draws to this area. Beautiful parks and natural areas with accessible walking paths along the shoreline create many opportunities to spend time outdoors. It's also home to Legoland California, which provides something for visiting family members to enjoy. The year-round warm temperatures appeal to many seniors, as does the vibrant arts scene. Several highly rated hospitals and medical centers provide access to quality care when needed.
Note: Information for Carlsbad was not available, so data from the nearest city, San Diego, was used.
Check out our list of the top 10 assisted living facilities in Carlsbad. Additionally, find out more about the cost of assisted living in Carlsbad and what financial assistance programs are available.
The Cost of Senior Living and Care in Carlsbad
Senior living costs in Carlsbad are generally close to the cost of senior living in the rest of California, according to the 2018 Genworth Cost of Care Survey. Differences in costs of care between Carlsbad and the state averages for four different types of care — assisted living, home care, adult day care and nursing home care — don't exceed $200, indicating senior living costs in Carlsbad are reasonable in relation to the rest of the state.
Note: Senior care cost data wasn't available for Irvine, so the data for the closest city, San Diego, was used.
How much does Assisted Living Cost in Carlsbad?
Seniors in assisted living can expect to pay an average cost of $4,500 a month for this level of care in Carlsbad, Los Angeles and California at large. Prices for assisted living elsewhere in the state also tend to be round numbers, albeit with a wide separation between high- and low-cost areas.
San Jose and San Francisco top California's list of cities for the average cost of assisted living. In both cities, the average cost reported is $5,500 a month. Stockton and Riverside, meanwhile, both report an average monthly cost of assisted living of $3,500, a full $1,000 lower than the average in Carlsbad, and fully $2,000 less per month than the high-cost regions of the Bay Area.
At the low end of the spectrum, Bakersfield's average is $3,150 per month for assisted living. The same care in Chico costs seniors an average of $4,000 a month.

How much does Home Care Cost in Carlsbad?
In California, seniors pay an average of $4,957 a month for home care, while the average cost in Carlsbad is $4,767. Both of these prices are significantly less expensive than the average cost of home care in San Jose, where costs are $5,720 a month on average, and in San Francisco, which averages $5,625 a month for home care.
Bakersfield is the least expensive city surveyed, at an average monthly cost for home care of $4,385. Close behind Bakersfield is Chico, at an average cost of care that runs to $4,433 a month. Riverside is in the same bracket as these two cities, at $4,481 a month. Home care prices pick up in Los Angeles and Stockton, where costs range as high as $4,767 and $4,957, respectively.

How much does Adult Day Care Cost in Carlsbad?
Adult day care in California costs an average of $1,679 a month across all cities surveyed. In Carlsbad, the average cost is $54 a month higher, at $1,733. This is also the average cost of adult day care in San Francisco, while Stockton exactly matches the state, at $1,679. Bakersfield and Riverside are not far off from these figures, reporting average costs of $1,653 and $1,668, respectively.
Los Angeles is the least expensive city surveyed. The average cost of adult day care in Los Angeles is $1,565 a month. At the high end of state averages, San Jose's costs are $1,993, and adult day care in Chico costs an average of $2,134 a month, the highest California city surveyed.

How much does Nursing Home Costs in Carlsbad?
In California, a semi-private room in a nursing care facility costs an average of $8,365 a month. Costs in Carlsbad are somewhat higher, at $8,517 a month for the same level of care. Chico and Stockton are close to this price point, with monthly average costs of $8,456 and $8,173 a month, respectively.
The Bay Area has some of the highest reported costs for nursing care in California. San Jose averages $9,125 a month for nursing care, while San Francisco reports the highest average cost of all, at $9,148.
Several California cities fall far below the state average for nursing care costs. Los Angeles averages $7,604 a month for nursing home care, while Riverside averages $7,559. Bakersfield has the lowest average costs for nursing home care among surveyed cities, with an average monthly cost of $7,513.

Financial Assistance Programs in Carlsbad
Medicaid Program in Carlsbad
In California, the state Medicaid program is known as Medi-Cal. The program is structured as an entitlement, which means seniors who meet the admission requirements for Medicaid can start receiving benefits immediately, without any waiting periods or enrollment caps that limit program participation.
To qualify, seniors in Carlsbad must be citizens or legal residents of the United States, as well as residents of the state of California.
In addition to the basic requirements for participation, seniors are likely to meet the financial requirements of Medi-Cal if they earn less than 138% of the FBR. This rate is adjusted upward every two years, but in 2018 the limit for California singles applying for themselves alone is $16,395 a year. This rises to $22,108 for married couples applying together. Each additional adult who lives in the household raises the allowable income limit, whether they claim benefits for themselves or not. As of 2018, every adult beyond the first two raises the income cap by $5,741 a year.
All sources of income are counted toward this limit, but seniors who earn more than the basic limit may still be eligible for Medi-Cal benefits. For seniors in Carlsbad who earn between 138% and 300% of the FBR, some benefits may be authorized with a share of cost restriction, or a co-pay requirement before the program can pay benefits. Details vary between applicants, and only a Medi-Cal intake worker or certified senior planner in Carlsbad can give a definitive answer about the specific costs assigned to each applicant.
Medi-Cal pays for most of the health-related care seniors need, including basic preventive care, urgent and emergency care, and visits to specialists if recommended by a primary care physician. Medi-Cal also pays some of the cost of care at home through the In-Home Support Services (IHSS) program. This program issues paychecks directly to in-home caregivers who have passed background checks, verified their lifesaving and CPR skills and enrolled in the IHSS program as caregivers.
The IHSS program is structured to give seniors as much control over how their care is organized as possible. Seniors who demonstrate a medical need for a caregiver are allotted a specific number of hours a month the program can pay for. Caregivers, who may be the seniors' spouse, family member or friend, submit a bi-weekly time sheet showing their hours worked, which must be signed by the senior receiving benefits. Pay is then issued by mail every two weeks.
Seniors in Carlsbad can apply for Medi-Cal benefits in any of several ways. Applications can be made online, through the Covered California website, or the state benefits website, CalWin.org. Applications can also be submitted by mail or in person at a San Diego County North Coastal Family Resource Center in Oceanside.

Medicaid Waivers in Carlsbad
Assisted Living Waiver Program (ALWP)
Carlsbad seniors who qualify for Medi-Cal may be eligible for payment support for assisted living through the Assisted Living Waiver Program (ALWP). To qualify, seniors on Medi-Cal must have a diagnosis that justifies placement in a skilled nursing facility, but be willing to waive placement there and remain in assisted living. The program covers monthly costs, but it does not apply to caregiver or therapeutic services.
Applications for the ALWP can be submitted by benefits coordinators at any participating facility. California limits the ALWP to just 15 participating counties, which includes San Diego County.
Multipurpose Senior Services Waiver
Medi-Cal's Multipurpose Senior Services Program (MSSP) waiver can help cover the costs of home care for seniors who waive placement in assisted living facilities and prefer to remain at home. The MSSP covers some or all of the most common costs seniors in Carlsbad face when opting to stay at home, including:
Caregiver services, which may be provided by friends or family members
Respite care in the home or at a facility
Some home repairs
Home modifications for easier access, such as installing ramps and guard rails
Transportation vouchers, including disabled ride services
Help with household chores
In-home supervision for seniors with Alzheimer's disease or other forms of dementia
Meal service to the home or in a community dining hall
Case manager support for questions and concerns about the program and other benefits
Money advice and management assistance
Installation of Personal Emergency Response System (PERS) hardware
Home and Community-Based Alternatives (HCBA) Waiver
Carlsbad seniors who are transitioning home after a stay in residential care can reduce their out-of-pocket costs with a Home and Community-Based Alternatives (HCBA) waiver. Replacing many similar waiver programs, the HCBA encourages seniors to get home as soon as they safely can by providing in-home support and caregiver assistance to seniors coming home from assisted living, skilled nursing and post-acute rehab facilities. HCBA waivers can be obtained by the benefits specialist at the residential care facility the senior is moving out of.
Community-Based Adult Services (CBAS)
The Community Based Adult Services (CBAS) waiver uses Medi-Cal funds to help cover the cost of adult day care for seniors in Carlsbad. The program also helps pay for meal service, social activities for at-risk seniors and physical and mental therapy delivered in the senior's home or at an adult day care facility nearby. Applications may be submitted with a Medi-Cal worker.

Other Financial Assistance Programs in Carlsbad
Paid Family Leave
California's Paid Family Leave Act lets some workers temporarily leave the workplace to care for a senior without losing all of their pay. Under the Family Leave Act's provisions, employees who take leave from work to care for sick and disabled relatives are entitled to have their jobs held for them while they're out for up to six weeks. In addition, the state pays a bi-weekly stipend from accrued benefits after approval from the Employment Development Department (EDD). This is the same department that processes Californians' unemployment and student aid benefits, and the phone application and interview process is similar in all cases, except that Medical Leave approval generally requires medical clearance before benefits can be paid out. Cash from the program is treated as personal income and may be spent in whatever way the caregiver usually does, without restrictions or other requirements.
More Senior Living Resources in Carlsbad
| | | |
| --- | --- | --- |
| Resource | Phone Number | Description |
| Housing and Neighborhood Services | (760) 434-2810 | The City of Carlsbad Housing and Neighborhood Services department administers the city's Section 8 federal housing grants. This voucher pays a sizable fraction of monthly rent for low-income seniors in Carlsbad. Applications are only accepted during enrollment periods, which open and close as funds are available. Applications to join the program waitlist may be submitted online. |
| Housing Authority of the County of San Diego | (858) 694-4801 | The Housing Authority of the County of San Diego operates a low-income housing program that is distinct from the federal housing voucher. This program directly owns and rents out public housing units for low-income residents of 18 cities in San Diego County, including Carlsbad. Applicants must meet low-income standards or be seniors age 62 and over. Seniors can apply online through the county website or by phone. |
| Low Income Home Energy Assistance Program (LIHEAP) | (619) 338-2799 | SDG&E offers seniors in Carlsbad a chance to reduce their monthly home utility bills through the Low Income Home Energy Assistance Program (LIHEAP). This program is open to local utility customers with low income who need help to maintain gas and electric service to their own homes. Seniors in Carlsbad can apply for LIHEAP through the Oceanside Community Action Agency. |
| California Weatherization Assistance Program | (619) 391-9790 | The California Weatherization Assistance Program helps seniors in Carlsbad update their homes' insulation and other utility-related features of single family houses. Seniors in Carlsbad can apply through Campesinos Unidos, Inc. in person or by phone. |
For additional information and planning, please read our comprehensive guide to paying for senior care in California.