Get Pricing & Availability for Assisted Living in San Clemente, CA
Call (855) 481-6777 for immediate assistance and get more details
Page Reviewed / Updated – July 06, 2020
The 10 Best Assisted Living Facilities in San Clemente, CA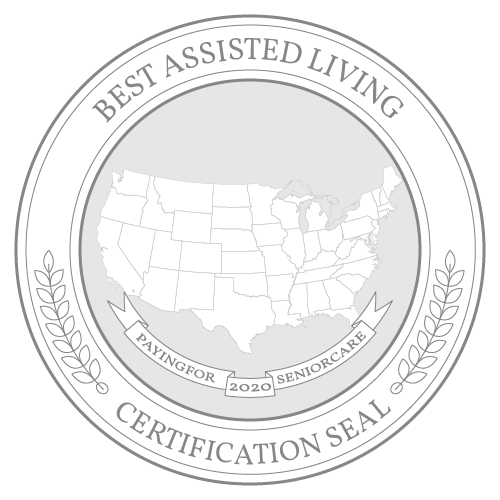 More than 17% of San Clemente's 64,000 residents are seniors over the age of 65, and it's easy to see why retirees come to this area. This oceanside town started as a planned community in the 1920s. Today, it has everything seniors need to live an active, vibrant lifestyle, from shopping opportunities at the outlet malls to the Casa Romantica Cultural Center & Gardens and the Coach House Concert Hall.
One of the big draws of San Clemente is its beautiful weather. The area sees an average of 281 sunny days every year, and temperatures rarely go above the mid-80s or below the 40s. The cost of living in this area is about twice as high as the U.S. average, but much of this is related to high housing costs. Seniors in the area enjoy health care costs that run about 4% lower than in the rest of the country.
To find an assisted living community that fits your needs and lifestyle, check out this top 10 list of assisted living facilities San Clemente. Additionally, find out more about the cost of assisted living in San Clemente and what financial assistance programs are available.
The Cost of Senior Living and Care in San Clemente
San Clemente senior care is some of the most affordable in California, according to the Genworth 2018 Cost of Care Survey. Care costs fall below the state average in every category, with nursing home care a standout at $806 lower per month. While most cities in California exceed national averages for senior care, San Clemente is $500 less for assisted living.
Note: Senior cost data wasn't available for San Clemente, so the data for the closest city, Riverside, was used.
How much does Assisted Living Cost in San Clemente?
San Clemente seniors pay affordable rates for assisted living, with an average cost that is $1,000 less than the state median. Hanford and Visalia are similarly priced at $3,564 and $3,675, respectively. Bakersfield is one of the few cities that averages less than San Clemente at $3,150.
Santa Cruz costs substantially more than San Clemente, with an average of $5,595. Napa and Santa Rosa are substantially more expensive, with an average price that is between $1,925-$2,000 higher.
How much does Home Care Cost in San Clemente?
Home care costs in San Clemente average $4,481, which is $476 less than the state average. Most California cities cost substantially more, with Napa nearly $1,450 more than San Clemente. Cities like Visalia and Bakersfield offer comparable rates at $4,290 and $4,385, respectively.
How much does Adult Day Care Cost in San Clemente?
Adult day care costs vary dramatically by region in California, and San Clemente is fairly middle of the road with an average cost of $1,668, just $11 below the state average. Bakersfield costs are in line with San Clemente at $1,653, which is $15 less expensive. Hanford seniors pay an average of $867, a savings of $801 over San Clemente.
High-cost cities are much more expensive, with Santa Rosa averaging $694 more per month, and Napa nearly $500 more.
How much does Nursing Home Costs in San Clemente?
Nursing home costs in San Clemente are among the lowest in the state at $7,559. Only Visalia and Bakersfield are less expensive at $6,540 and $7,513, respectively. Most cities average more than $8,000 per month for nursing home care, and Santa Maria – the most expensive city – averages $10,646, nearly $3,100 more than in San Clemente.
Financial Assistance Programs in San Clemente
Medicaid Program in San Clemente
The state-run Medicaid program in San Clemente is known as Medi-Cal. This entitlement program offers eligible applicants access to a variety of low-cost or free health-related benefits. Low-income seniors may qualify for assistance paying for:
Appointments with a primary care doctor
Specialist care
Emergency medical care
Hospitalization
Prescription medications
Mental health services
Physical therapy
Rehabilitation
Long-term care for the elderly or disabled
In addition to Aged and Disabled Medicaid, San Clemente seniors may be eligible for Medicaid waiver programs that include home-based services. Waiver programs may not be entitlements, and programs often have enrollment caps that may lead to waiting lists.
Aged and Disabled Medi-Cal is available to seniors who are:
At least 65 years of age, legally blind, or disabled
California residents
Earning a maximum of $1,271 per month for individuals or $1,720 for married couples
Asset limits also apply, and seniors may have no more than $2,000 in countable assets or $3,000 in joint countable assets for a couple. Not all assets count when determining eligibility. A primary residence is usually exempt, as is a personal vehicle. When only one spouse is applying for Medi-Cal, there may be an option to transfer income to the non-applicant spouse up to the eligibility limit.
Eligibility is nuanced, and complex situations may affect eligibility. For those who earn more than the maximum, there may be the option to enroll in Medi-Cal with a share of the cost, or SOC. When assessed an SOC, seniors pay directly for covered services until they reach their SOC requirement. Then, Medi-Cal pays the remaining costs.
Long-Term Care Medi-Cal applies to seniors that need institutional level care but can't afford the costs. Participants must have been in a nursing home for at least 30 days and expect to stay for at least an additional 30 days to qualify. Under this program, seniors retain a monthly allowance of $35 and all other income is paid directly to the nursing home as an SOC. Medi-Cal pays the difference. However, participants may set aside some income as a Maintenance Need Allowance for a spouse or dependent. San Clemente seniors interested in Medi-Cal enrollment can visit an Orange County Medi-Cal enrollment center, apply online or call (800) 281-9799.
Medicaid Waivers in San Clemente
Assisted Living Waiver Program
The Assisted Living Waiver program is designed to help seniors that would prefer to live in the community receive the necessary supports in an assisted living facility environment. Often, assisted living facilities offer similar levels of care to a nursing home at a reduced cost to the state Medicaid program, making the ALW a win for both seniors and the state. As part of this program, seniors may receive benefits like:
Assistance with activities of daily living – ADLs for short – like bathing, toileting, grooming or getting dressed
Help with instrumental activities of daily living, such as transportation, housekeeping or laundry
Medical care, including access to skilled nursing help when needed
Congregate meals or meal delivery
Social activities
The ALW does not pay for room and board. To cover these costs, seniors are expected to pay either $1,039 or $1,059 per month toward these expenses.
Qualifying for the ALW requires a senior to be Medi-Cal eligible with no SOC. That means the maximum individual income is $1,271 per month, leaving little leftover after room and board costs. Those with Medi-Cal after an SOC aren't eligible for this waiver.
San Clemente seniors can apply by calling Orange County Social Services at (800) 281-9799 to arrange an appointment. For more information about the benefits and eligibility requirements of this program, click here.
Multi-Purpose Senior Services Program Waiver
The Multi-Purpose Senior Services Program Waiver is offered to all seniors in California, but only 48 counties have available facilities. Orange County is one of the 48, making the MPSS an option for San Clemente seniors without the need to move out of the area. This waiver helps avoid premature nursing home placements by offering a variety of in-home supports. Some of the available services include:
Adult day care
Home modifications like the installation of guardrails, wheelchair ramps or chairlifts
Minor home repairs
Personal care and assistance with ADLs
Chore help and assistance with other IADLs
The MPSS waiver is not an entitlement, so services are not guaranteed, even for qualified applicants. The current enrollment cap is 12,000 for the state, and waiting lists may be required for new applicants. Seniors who qualify for Medi-Cal, even with an SOC are eligible to apply as long as they also have a functional need for these services.
In Orange County, MPSS services are arranged through CalOptima. To apply, visit their site or call (714) 246-8500. To learn more about the services available and eligibility requirements, click here.
Home and Community-Based Alternatives Waiver
The Home and Community-Based Alternatives waiver offers San Clemente seniors an alternative to nursing homes. A long hospital stay or time spent in a rehab facility may lead to permanent nursing home placement. The HCBA waiver offers support for seniors that would like to return to the community and independent living. It offers financial assistance with home modifications, maintenance, personal care and other in-home assistance designed to make independent living safe and sustainable.
To enroll in the HCBA waiver, seniors must be Medi-Cal eligible and have a diagnosed functional need for on-going help. Patients living in a nursing home or hospital get priority placement for approval, though seniors currently living independently and at risk of nursing home placement may qualify. Currently, the HCBA waiver serves 4,000 participants throughout the state and waiting lists may apply.
San Clemente seniors receive services through AccessTLC or Libertana Home Health. For more information about this program and available services, click here.
Community-Based Adult Services Waiver
Medi-Cal offers the Community-Based Adult Services waiver to seniors living independently that need help with ADLs and IADLs. Under this program, seniors must be in reasonable health and able to care for themselves with some assistance. The goal of this program is to avoid premature nursing home placements for seniors that need personal care help but no skilled nursing. CBAS participants receive care at an approved, local adult day care center. Qualified applicants are Medi-Cal eligible, and those with an SOC may qualify. To apply, call the Orange County Office on Aging at (800) 510-2020. Check out our guide to CBAS for more information about available services and eligibility requirements.
Other Financial Assistance Programs in San Clemente
In-Home Supportive Services Program
In-Home Supportive Services may be available to San Clemente seniors seeking to delay or avoid moving to a skilled nursing facility. This entitlement program helps seniors continue to live independently or transition from a nursing home back into the community by providing supports like transportation, protective supervision, personal care or housekeeping. Any senior who qualifies may receive some or all covered benefits based on a needs assessment.
Applicants must first apply for Medi-Cal and receive a determination of eligibility. Even seniors with an SOC may be eligible for services through the IHSS program, but they may need to spend down income before Medi-Cal will pay for the remaining costs. San Clemente seniors can apply at the Orange County IHSS office or over the phone by calling (714)-825-3000. To learn more about the IHSS program, benefits and eligibility requirements, check out our program guide.
California Paid Family Leave Act
The California Paid Family Leave Act offers family members the option of up to six weeks paid leave to care for an ill or injured family member. This is not a federal program, and while applicants of eligible employers are guaranteed to receive benefits, employers aren't obligated to hold a position open for their return. Other programs like the Family and Medical Leave Act or the California Family Rights Act may offer job protection. Any employer who pays unemployment insurance in California is a participating employer. To apply, go to the program's website or call 877-238-4373. To learn more about the available benefits through the California Paid Family Leave Act and required documentation, click here.
More Senior Living Resources in San Clemente
Resource

Phone Number

Description

Orange County Housing Authority
(714) 480-2700
San Clemente seniors can use the lists provided on the OC Housing Authority website to locate affordable housing. Currently, six properties are on the list with a total of 403 units. Rent for these units is usually no more than 30% of adjusted household income for subsidized properties. Contact each property individually for vacancy information. Waiting lists often apply.
Vintage Shores
(949) 661-6160
Vintage Shores is a senior living community serving those aged 55 and older. There are 122 one and two-bedroom units available on a first-come, first-served basis.
Low Income Home Energy Assistance Program
(866) 675-6623
LIHEAP funding is designed to help seniors continue to live at home by offering assistance with utility bills.
Financial aid is paid directly to the utility company annually, reducing the amount owed throughout the year. This program is available to low-income seniors and those on SSI automatically qualify if they apply.
For additional information and planning, please read our comprehensive guide to paying for senior care in California.