Get Pricing & Availability for Assisted Living in Simi Valley, CA
Call (855) 481-6777 for immediate assistance and get more details
Page Reviewed / Updated – November 04, 2020
The 10 Best Assisted Living Facilities in Simi Valley, CA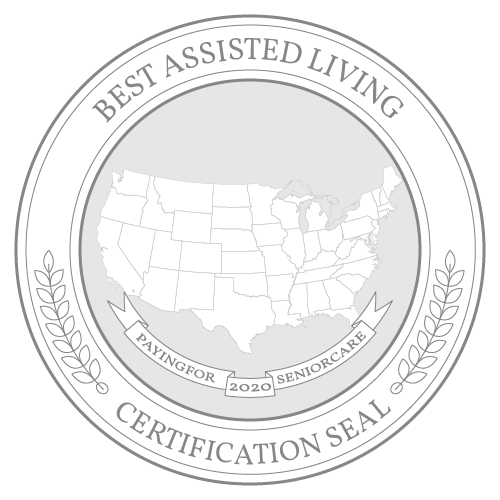 Simi Valley is situated neatly between downtown Ventura and downtown Los Angeles and is considered part of the greater LA region. The hidden gem is tucked into the rolling hills of the area and features breathtaking geography and a relatively small population by California standards. The smalltown charm appeals to seniors who want a quieter place to settle down for their golden years in the golden state. Historical parks such as the Strathearn Historical Park and Museum are of special interest along with several park-operated golf courses.
With a population of over 125,600, more than 14% of the city is over the age of 65. Simi Valley is aware of its significant senior population and has built a 22,000-square-foot senior center that caters to their needs. Here seniors can find meal programs, lifelong learning programs, health services and exercise programs. Simi Valley enjoys 277 sunny days and mild weather year-round and a distinctly low crime rate, which makes it an ideal retirement location.
Note: Information for Simi Valley was not available, so data from the nearest city, Los Angeles was used.
If you are thinking about assisted living check out our top 10 list of assisted living facilities in Simi Valley, CA. Additionally, find out more about the cost of assisted living in Simi Valley and what financial assistance programs are available.
The Cost of Senior Living and Care in Simi Valley
In Simi Valley, which is part of the Greater Los Angeles area, the cost of assisted living care is comparable to the state average while all other types of care — home care, adult day care and nursing home care are less expensive than other areas of California. Data taken from the Genworth 2018 Cost of Care Survey also shows that nursing home costs in Simi Valley are nearly equal to the national average, but assisted living, home care and adult day care are more expensive. This indicates that the cost of senior care in Simi Valley is affordable compared to the rest of California, but that less expensive care is available in other states.
Note: Senior care cost data wasn't available for Simi Valley, so the data for the closest city, Los Angeles, was used.
How much does Assisted Living Cost in Simi Valley?
Assisted living in Simi Valley costs an average of $4,500, which is on par for the average cost in the rest of the state. Other, less metropolitan areas such as Bakersfield and Visalia, are significantly less expensive than Simi Valley, with average monthly costs of $3,150 and $3,675 respectively.
The cost of assisted living in Simi Valley is similar to other major metropolitan areas such as San Diego, where the median monthly cost is also $4,500.
How much does Home Care Cost in Simi Valley?
Simi Valley home care costs $4,767, which is slightly less expensive than the monthly average in California as a whole, where the median price is $4,957. It is much less costly than in San Francisco, where the price is an average of $5,625 per month, and is similarly priced to San Diego and Fresno, where home care costs a respective $4,767 and $4,528 on average each month.
How much does Adult Day Care Cost in Simi Valley?
In Simi Valley, adult day care costs an average of $1,565 per month, which is lower than the state average of $1,679 and one of the cheapest costs in the state. The average price of adult day care in San Francisco, San Diego, Sacramento, Napa and other areas are all higher than in Simi Valley by $168 – $602 per month.
How much does Nursing Home Costs in Simi Valley?
The cost of a semi-private room in a nursing home in Simi Valley is $7,604, which is $761 less expensive than the state average, and around $1000 less expensive than in Fresno and Sacramento. It is over $2000 cheaper per month than in Napa and San Francisco, making it one of the more affordable areas in the state.
Financial Assistance Programs in Simi Valley
Medicaid Program in Simi Valley
Medi-Cal is the California state Medicaid program that helps low-income seniors in Simi Valley afford senior care. It offers financial subsidies that often cover the entire cost of home and community-based care. Medi-Cal is an entitlement program, so every qualified participant is able to connect to equal services without program caps or waiting lists. Certain Medi-Cal waivers, however, are not entitlements, which means certain limitations may apply.

Single seniors can receive Medi-Cal assistance without a share of cost (soc) if their income in 2018 was below $1,012. The threshold for married seniors is $1,372. Those who wish to apply can contact Medi-Cal by calling 1-800-541-5555.
Under Medi-Cal, seniors are covered for a number of health care services including preventative, primary and specialty care, vision and dental care, prescription medication, mental health services and hospitalization.
Medicaid Waivers in Simi Valley
Home and Community Based Services (HCBS) Medi-Cal Waiver
This waiver covers a variety of care management services organized through a nurse or social worker liaison for eligible residents who want to find home-based or assisted living care instead of accessing nursing home or hospital resources. The Home and Community Based Services waiver helps pay for case management, private nursing, respite care and other long-term services. To apply or get more information about the HCBS waiver, Simi Valley residents can call the Ventura County Agency on Aging at (805) 477-7300.
Assisted Living Waiver Program (ALWP)
The Assisted Living Waiver Program provides financial assistance to eligible seniors who need to access home or community-based care in a Residential Care Facility (RCF), Adult Residential Care Facility (ARCF) or subsidized housing. While this waiver is not available to Ventura County residents, it is available in nearby Los Angeles County for seniors who are willing to relocate. Read here to find out more about eligibility requirements and the process for enrollment.
In-Home Supportive Services (IHSS)
The Home Supportive Services waiver is for seniors who wish to receive care in their homes rather than enter into community-based assisted housing or a hospital. Recipients of this waiver are able to select their care providers from among family members or from the HomeCare Registry which is affiliated with the waiver program. To access this waiver, seniors in Simi Valley can call the Ventura County Department of Public Services at (866) 613-3777. Our guide to the IHSS can be found here. It provides additional information on the waiver's services, resident eligibility and the process for enrollment.
Multi-Purpose Senior Services (MPSS) Program
Eligible Simi Valley seniors can access subsidized nursing and social worker services through the Multi-Purpose Senior Services Program, a non-sectarian service administered by Jewish Family Services or Independence at Home. The program has four eligibility requirements: seniors must qualify for Medi-Cal without a share of cost, must be 65 years of age or older, must live in a service area and must need assistance with Activities of Daily Living (ADL). Read our guide on the MPSS program here.
Other Financial Assistance Programs in Simi Valley
Program for All-Inclusive Care for the Elderly (PACE)
PACE is a provider program for Medi-Cal recipients aged 55 years or older with chronic conditions who prefer to receive home or community-based care. It coordinates a specialized care team and adult day care facilities to help seniors find assistance with activities of daily living (ADL). Those who successfully enroll in PACE will be covered for the same services offered by Medi-Cal, but cannot be subscribed to both programs at the same time. Low-income recipients don't need to pay for services if they already qualify for Medi-Cal without a share of cost (SOC), but those with higher incomes will be asked to cover a portion of the expenses.
Simi Valley seniors can find out if they live in a PACE service area and are otherwise eligible for the program by contacting the AltaMed Senior Center or the Brandman Center for Senior Care Los Angeles, which are the organizations responsible for administering the PACE program for the Greater Los Angeles area.
Paid Family Leave
California's Paid Family Leave Act allows family members to take up to six weeks off of work to care for a senior loved one if they meet eligibility requirements. A positive benefit balance has to be accumulated through payroll withholding taxes in order for one to build up a reserve in order to apply for bi-weekly payment from the state of California's Employment Development Department.
More Senior Living Resources in Simi Valley
Resource

Phone Number

Description

Simi Valley Public Housing
(805) 480-9991
Simi Valley has developed low-rent public housing properties for seniors in financial need. These units are operated by the Area Housing Authority and cost 30% of one's total household income.
Section 8 Vouchers
(805) 480-9991
Seniors in Ventura County with low or very low incomes are eligible for a Section 8 voucher to cover a portion of their housing expenses. Participants can choose their own dwellings and are expected to pay 40% of their annual incomes towards rent but can rely on Section 8 vouchers to cover the remaining balance.
Senior For Sale Housing


(805) 583-6779
Some private homes in Simi Valley have been municipally approved as part of the Affordable and Senior Housing Program. A number of them have been reserved for residents 55 years of age and older. Senior homebuyers can register for a waitlist to be notified when these homes go up for sale.
Senior Affordable Apartments
(805) 583-6779
Simi Valley has a dedicated Affordable and Senior Housing Program for low income residents 55 years of age or older that provides them with subsidized apartments, condominiums and homes, or assisted living housing.
Ashlee Manor Senior Housing
(805) 527-6364
This housing complex offers Simi Valley residents aged 62 years and above affordable, private apartment dwellings. The community also organizes monthly potlucks, recreational activities and "fellowship" meetings.
Ventura County Community Development Program
(805) 273-7800
This organization is dedicated to preventing financially-vulnerable residents from losing their homes to foreclosure. Seniors can access financial counseling sessions, information workshops and individualized home-ownership coaching.
Supportive Services Program
(805) 654-5000
This program provides financial assistance for supplementary services such as housecleaning, meal preparation and companionship for medical appointments to help seniors receive care in their homes. Simi Valley seniors can apply for the SSP through the Ventura County office.
Elderhelp
(805) 477-7300
Seniors in Simi Valley can find additional help paying for at-home care services through ElderHelp – Chore & Other In-Home Services, which is administered through the Ventura County Agency on Aging. This program lets low income seniors access affordable housekeeping, minor home repairs and other home-based services to make it easier for them to live at home.
For additional information and planning, please read our comprehensive guide to paying for senior care in California.