Get Pricing & Availability for Assisted Living in Burlingame, CA
Call (855) 481-6777 for immediate assistance and get more details
Page Reviewed / Updated – October 6, 2022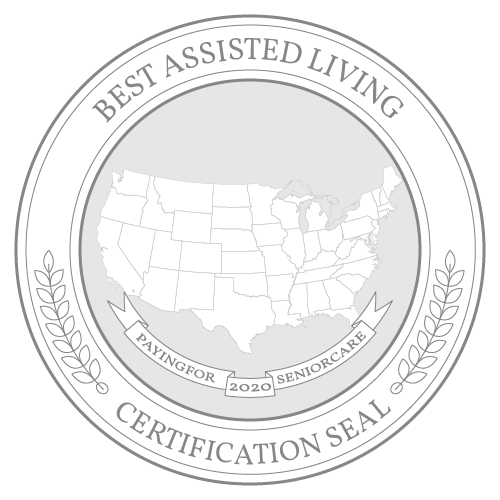 Burlingame is an affluent city in the Bay Area with a high cost of living that exceeds state and national norms. While groceries, transportation and miscellaneous expenses, such as clothing, tend to cost more here than in the typical U.S. city, housing costs are very high at about nine times the national average. For seniors who want to live in Burlingame but have budgetary concerns, assisted living may be a viable option.
According to the Genworth 2021 Cost of Care Survey, seniors in this city pay $6,319 for assisted living. This exceeds the state and national averages but isn't proportionate to the high cost of living. The state's Assisted Living Waiver can help cover care costs in certain facilities.
In addition to providing a list of the best assisted living facilities in Burlingame, CA, this guide provides an overview of the cost of assisted living in Burlingame, as well as average costs for other types of care. Additionally, find a list of free and low-cost services that provide seniors with a variety of assistance in their communities.
The Cost of Assisted Living in Burlingame, CA
Burlingame is located near San Francisco and shares the region's average assisted living rate of $6,319 per month. This is about $1,800 higher than the national norm and over $1,000 higher than California's median rate of $5,250. In Santa Rosa, residential care costs are several hundred dollars higher than in Burlingame, but in most other cities, care costs are more economical. In San Jose, monthly rates are a little lower at $6,000, and in Santa Cruz, care costs are roughly $800 less than in Burlingame at $5,550.
Burlingame: $6,319
California: $5,250
United States: $4,500
Santa Cruz: $5,550
San Jose: $6,000
Santa Rosa: $7,048
The Cost of Other Types of Care in Burlingame, CA
Assisted living facilities in Burlingame charge $6,319 per month for services. This is about half the cost of nursing home care, which ranges from $11,566 to $14,068, depending on accommodations. Residential care is an affordable alternative to in-home care, which averages $6,864 per month, and home health care, which comes in at $7,150. Adult day health care is several thousand dollars less than assisted living at $1,950.
Assisted Living Facility: $6,319
In-Home Care: $6,864
Home Health Care: $7,150
Adult Day Health Care: $1,950
Nursing Home Facility (semiprivate room): $11,566
Nursing Home Facility (private room): $14,068
Note: Data for Burlingame was unavailable, so data for the nearest city, San Francisco, was used instead.