Get Pricing & Availability for Assisted Living in Tustin, CA
Call (855) 481-6777 for immediate assistance and get more details
Page Reviewed / Updated – October 7, 2022
The 10 Best Assisted Living Facilities in Tustin, CA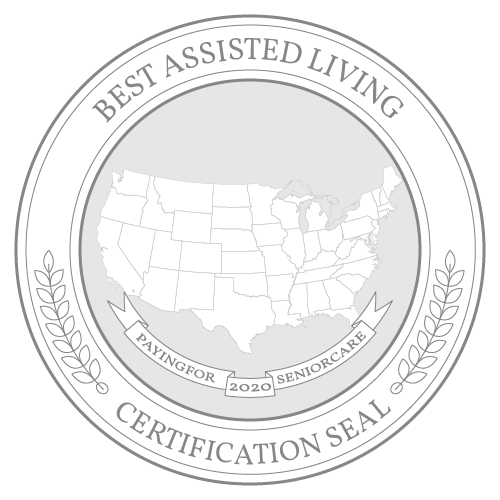 Tustin is located in the foothills of the San Bernardino Mountain range in Orange County, CA. This community has the comforts of a midsized city, while its location within the Los Angeles metro area gives seniors access to the amenities of a major city.
Warm and sunny weather year-round may bring relief for seniors sensitive to colder temperatures. This, and a crime rate lower than the national average contributes to Tustin's attractiveness for retirees. Old Town Tustin embodies the town's history with a walkable area centered around buildings from the 1880s and plenty of local shopping and dining venues. Seniors who derive most of their income from Social Security will not be subject to state income tax on these monies, although those who draw income from retirement accounts will be taxed.
Note: The figures for Tustin were not available, so costs for the nearest metro area, Riverside, were used.
Read our list of the top 10 assisted living facilities in Tustin to find the right fit for you or a loved one.
Additionally, find out more about the cost of assisted living in Tustin and what financial assistance programs are available.
The Cost of Assisted Living in Tustin, CA
Because Tustin is situated in the Los Angeles region, assisted living rates are estimated at $5,250 per month. This is several hundred dollars above the national norm, but it's consistent with rates across the board in California. In Santa Maria, care costs are slightly higher at $5,300, and in San Diego, seniors pay $5,475 per month, over $200 higher than in Tustin. Oxnard rates are $500 higher than in Tustin, and in Bakersfield, care costs are $1,500 lower at $3,750 per month.
Tustin: $5,250
California: $5,250
United States: $4,500
San Diego: $5,475
Bakersfield: $3,750
Oxnard: $5,750
Santa Maria: $5,300
The Cost of Other Types of Care in Tustin, CA
Tustin seniors pay approximately $5,250 per month for assisted living. This is about three times higher than adult day health care costs, which is estimated at $1,652. However, residential care is several hundred dollars cheaper than in-home care or home health care, which cost $5,911 per month. Assisted living is also a less expensive option than nursing home care, which runs from $9,125 to $11,269 per month, depending on room type.
Assisted Living Facility: $5,250
In-Home Care: $5,911
Home Health Care: $5,911
Adult Day Health Care: $1,652
Nursing Home Care (semiprivate room): $9,125
Nursing Home Care (private room): $11,269
Note: Data for Tustin was unavailable, so data for the nearest city, Los Angeles, was used instead.