Get Pricing & Availability for Assisted Living in Clovis, CA
Call (855) 481-6777 for immediate assistance and get more details
Page Reviewed / Updated – September 30, 2022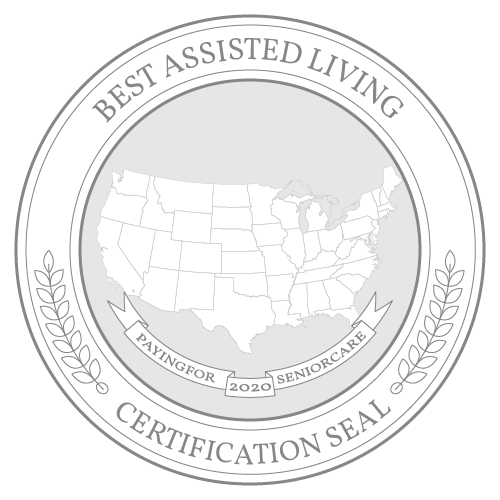 The central California city of Clovis is an affordable place to live compared to California as a whole, with an overall cost of living that's about 35% below the state median. Local health care costs are also affordable at about 15% below the national average and make health care more accessible for seniors managing chronic conditions. According to the Genworth 2021 Cost of Care Survey, assisted living costs approximately $3,828 per month in Clovis, making it one of the most economical places in the state to obtain care. To further make residential care affordable, the state has financial assistance and entitlement programs including Medi-Cal and the Assisted Living Waiver.
In addition to providing a list of the best assisted living facilities in Clovis, CA, this guide provides an overview of the cost of assisted living in Clovis, as well as average costs for other types of care. Additionally, find a list of free and low-cost services that provide seniors with a variety of assistance in their communities.
The Cost of Assisted Living in Clovis, CA
Due to its proximity to Madera, assisted living rates in Clovis are estimated at $3,828, making it among the cheapest places in the state and nation to obtain care. Local care costs are several hundred dollars below the national average of $4,500, and $1,400 lower than the state rate of $5,250. In Santa Cruz and Salinas, care costs are roughly $2,000 higher than in Clovis at $5,550 and $6,000, respectively. In Visalia, seniors pay hundreds less than in Clovis, with monthly fees averaging $3,450.
Clovis: $3,828
California: $5,250
United States: $4,500
Modesto: $4,000
Santa Cruz: $5,550
Visalia: $3,450
Salinas: $6,000
The Cost of Other Types of Care in Clovis, CA
Assisted living rates in Clovis are competitive at $3,828. This is about half the cost of nursing home care, which costs $7,559 for semiprivate accommodations and $7,711 for private rooms. Cost data isn't available for home-based care or adult day care. However, based on statewide rates, seniors in Clovis can expect to pay $6,101 for in-home care and home health care and $1,842 for adult day health care.
Assisted Living Facility: $3,828
In-Home Care: Not Listed
Home Health Care: Not Listed
Adult Day Health Care: Not Listed
Nursing Home Care (semiprivate room): $7,559
Nursing Home Care (private room): $7,711
Note: Data for Clovis was unavailable, so data for the nearest city, Madera, was used instead.