Get Pricing & Availability for Assisted Living in Huntington Beach, CA
Call (855) 481-6777 for immediate assistance and get more details
Page Reviewed / Updated – October 12, 2020
The 10 Best Assisted Living Facilities in Huntington Beach, CA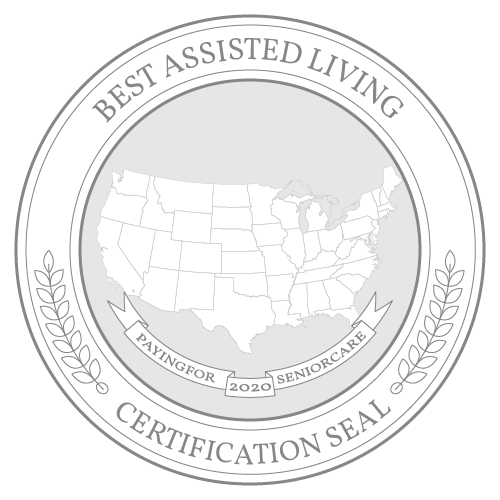 Huntington Beach lies about 40 minutes southeast of Los Angeles between Long Beach and Newport Beach. With approximately 34,000 seniors aged 65 and older, Huntington is noted by CNN Money as one of the best small towns for retirees within the U.S.
Active seniors looking for something to do can rent a bike and ride along the boardwalk or enjoy a walk in Huntington Central Park. There's also exhibits at the Huntington Beach Art Center or the Aquarium of the Pacific, which has over 12,000 animals. For those who want to escape the colder northern states, the city rarely gets any snow, and January lows are around 47 degrees. Compared to the cost of living throughout other states in the U.S., Huntington Beach is more expensive, but crime is lower, which makes it a safe place for seniors.
Read on to discover our top 10 list of assisted living communities in Huntington Beach. Additionally, find out more about the cost of assisted living in Huntington Beach and what financial assistance programs are available.
The Cost of Senior Living and Care in Huntington Beach
Compared with state averages in all levels of senior care, prices in Huntington Beach are significantly lower, according to the 2018 Genworth Cost of Care Survey. Assisted living, for example, costs an average of $3,500 in Huntington Beach, while the California average is $4,500. Likewise, home care in Huntington Beach is nearly $500 less expensive than the state average, at $4,481.
Even seniors who intend to remain in their own homes can save on senior living in Huntington Beach. Adult day care in town averages $1,668 a month. California's average cost for this service is very close at $1,679 a month.
A much wider gap exists between Huntington Beach's and the state's average for nursing home care. Huntington Beach seniors who pay for a semi-private room in a local skilled nursing facility can expect average monthly rates of $7,559, while the average in California is $8,365.
Note: Senior care cost data wasn't available for Huntington Beach, so the data for the closest city, Riverside, was used.

How much does Assisted Living Cost in Huntington Beach?
The state average monthly assisted living cost is $4,500, though Huntington Beach is $1,000 a month less expensive, at $3,500. Stockton is in the same range as Huntington Beach, $3,500 a month, though most other surveyed cities are more expensive than these.
San Francisco tops the list of surveyed cities for assisted living costs. Prices there average $5,500, which is $1,000 higher than the state average and $2,000 higher than Huntington Beach. Los Angeles and San Diego are both in line with the California average, at $4,500 for both. Sacramento is very close to these places, with an average monthly cost of $4,473.
Bakersfield and Chico report assisted living costs below the state average. Chico's average cost is $4,000 a month, which is still $500 higher than Huntington Beach. Only Bakersfield comes in below Huntington Beach's average cost, at $3,150 a month for assisted living.

How much does Home Care Cost in Huntington Beach?
Huntington Beach seniors pay an average of $4,481 a month for home care, which is close to the median point for California's surveyed cities.
At $4,433 per month, Chico comes closest to matching Huntington Beach for home care costs. Bakersfield is close to this range but still manages to be the least expensive at $4,385 a month. San Francisco, on the other hand, is the most expensive outlier included in the set, at $5,625 a month for home care.
Several California cities cluster together close to Huntington Beach's average. Los Angeles and San Diego, for example, both average $4,767 a month for home care, while Stockton comes in only somewhat higher, at $4,957.

How much does Adult Day Care Cost in Huntington Beach?
Adult day care in Huntington Beach costs an average of $1,668 a month. This is almost exactly the same as the average cost across the state of California, which is $1,679. Bakersfield is close to Huntington Beach, at $1,653 a month for adult day care, while Stockton matches the state average at $1,679.
Los Angeles is an outlier toward the low end of costs, at just $1,565 a month, while the most expensive city in the state for care is Chico, where adult day care costs an average of $2,134 a month. Sacramento, San Francisco and San Diego are all in line with each other, close to the middle range for city costs, at $1,733 a month.

How much does Nursing Home Costs in Huntington Beach?
Nursing home care in Huntington Beach costs an average of $7,559 a month for a semi-private room. This is significantly lower than the California average of $8,365 per month. Nursing home costs in Chico, Sacramento and San Diego are all higher than those in Huntington Beach, and they come closest to the state average. Costs in Chico are $8,456 a month, while both Sacramento and San Diego report an average of $8,517 a month for facility-based nursing care. Stockton comes close to this range too, with an average of $8,173 a month.
Los Angeles and Bakersfield are outliers on the spectrum. In Bakersfield, the monthly costs average of $7,513, while the typical price in Los Angeles is $7,604. San Francisco has the highest nursing home care costs at $9,148 a month.

Financial Assistance Programs in Huntington Beach
Medicaid Program in Huntington Beach
In California, Medicaid is called Medi-Cal, and it's available to Orange County seniors who need help getting the coverage they need to both stay healthy and to cover some or all of the cost of senior living in Huntington Beach. As administered, Medi-Cal is an entitlement program, which means applicants who meet the income and other eligibility guidelines may apply and begin receiving benefits with no enrollment caps, waiting periods or other obstacles to receiving care.
Medi-Cal delivers care through a complex network of secondary providers, such as Blue Cross/Blue Shield, as well as operating a managed care plan of its own. Benefits and exclusion rules can get complicated, and so it is always a good idea to ask a Medicaid planner, senior adviser or Medi-Cal intake worker about what's available and how to qualify for it.
Many Huntington Beach seniors who apply for Medi-Cal do so because they need help covering the cost of some kind of residential care. The program delivers this help directly, by disbursing funds to the skilled nursing or memory care facility. Payment support for hospice care is also available through Medi-Cal directly, or through a pre-selected HMO option listed in the welcome packet Medi-Cal provides new enrollees.
For Huntington Beach seniors who prefer to remain at home, Medi-Cal provides support for caregiver services through the In-Home Support Services (IHSS) program. This program picks up some or all of the cost of an in-home caregiver by allocating a certain number of hours each month for the caregiver to bill. Hours are set by an IHSS worker who often visits the home and determines actual need, after which the recipient can authorize payments by signing a bi-weekly timesheet. IHSS benefits are paid this way to give seniors maximum control over how their care is delivered.
Spouses, friends and family members can all become caregivers, provided they pass the program's background check and maintain CPR certification from the American Heart Association. IHSS benefits are not available to seniors living in residential care, including assisted living, though seniors may live with family or in a caregiver's private home.
Eligibility for Medi-Cal benefits must be verified before coverage can be authorized, though the program will pay costs already incurred, if the application is filed within a certain time of the services, including hospitalization, being rendered. To be eligible for coverage, Huntington Beach seniors must be:
Citizens, legal residents or U.S. nationals living in California
Age 65 and over, OR
Legally considered disabled, OR
Low-income earners
Qualifying claims of physical or mental disability require certification by a licensed medical provider, such as a doctor or psychiatrist. Income verification can be done by a sworn statement filed at the time of application, or after an investigation by intake workers. Income limits are related to the Federal Benefit Rate, and so they tend to be adjusted upward every two years. As of 2018, applicants are limited to earning no more than 138 percent of the federal poverty line, which Medi-Cal puts at $16,395 a year for individuals applying alone and $22,108 for married couples.
Medi-Cal enrollment income limits rise with each additional member of the household declared during the application process. For each person living in the home, applicants are allowed to earn an extra $5,741 a year, provided the people in the home are not tenants paying rent. Income limits in California follow a gradually increasing set of levels.
Households with more than 12 people in them are assessed by the same formula, with $5,741 added to the income limit for each, though it is common for workers to visit these homes in person before making a final decision about coverage.
Applicants who earn more than the program limits, whether through wages, dividends, annuities or other income, may still qualify for partial coverage through Medi-Cal. As a rule, applicants who earn between 138 and 300 percent of the poverty rate can opt to pay a fraction of the cost of care themselves. This is known as a "spend down" or "share of cost" by Medi-Cal.
Huntington Beach seniors who are already enrolled in one of California's means-tested entitlement programs may be able to fast-track their applications for Medi-Cal by providing intake workers proof of enrollment in those programs. Because these other benefit programs have effectively the same enrollment standards as Medi-Cal, proof that a senior has been accepted into them counts as preliminary evidence they qualify for Medi-Cal. These programs can often be applied for in the same office as the Medi-Cal program, and some of them use the same forms. They are:
CalFresh (SNAP, sometimes known as food stamps)
CalWorks (TANF, sometimes called welfare or cash aid)
Foster Care or Adoption Assistance Program
Supplemental Security Income (SSI) benefits
Refugee Assistance Program
Seniors in Huntington Beach who need coverage can apply for Medi-Cal benefits online, through the Covered California website. They can also apply in-person, at the Orange County Department of Health and Human Services office in Huntington Beach, where social workers are available to answer questions and help seniors with their applications.

Medicaid Waivers in Huntington Beach
Assisted Living Waiver Program (ALWP)
Medi-Cal offers the Assisted Living Waiver Program (ALWP) to seniors in 15 counties who are qualified to claim residential nursing care benefits, but who are willing to waive that and remain in assisted living instead. To qualify, seniors must have Medi-Cal coverage and live in a participating county, such as Orange County.
Huntington Beach seniors can apply forALWP through a Medi-Cal case worker, or via a benefits coordinator working for an ALWP-enrolled assisted living facility.
Multipurpose Senior Services Waiver
The Multipurpose Senior Services Program (MSSP) waiver operates just like the ALWP, but it provides support for Huntington Beach seniors who choose to remain in their own homes, rather than moving into assisted living. Like the other waivers, seniors can apply for this program through their Medi-Cal worker. MSSP benefits include:
Case management workers for inquiries and advice about benefits
In-home care from the caregiver of the recipient's choice
In-home and facility-based respite care as needed
Home accessibility improvements, such as installing ramps and guard rails
Some home repairs
Transportation vouchers and assisted taxi service
Help with household chores, such as laundry and dishes
Personal Emergency Response System (PERS) call buttons
Adult day care when necessary
Protective supervision for seniors who need it
Home-delivered meals at no charge
Senior-oriented money management advice
Professional translation and interpretation services
Home and Community-Based Alternatives (HCBA) Waiver
The Home and Community-Based Alternatives (HCBA) waiver is for seniors in Huntington Beach who need help moving out of residential care and back to their own homes. HCBA encompasses what used to be several different waiver programs, and it provides a direct subsidy to help cover the costs associated with moving out of assisted living, nursing facilities and other residential communities. Seniors in Huntington Beach who need this assistance can apply through a county social worker, usually a Medi-Cal coordinator.
Community-Based Adult Services (CBAS)
The Community Based Adult Services (CBAS) waiver program covers many of the expenses associated with living independently at home. Applications can go through any benefits worker at the county office. Eligibility criteria are the same as for Medi-Cal enrollment. Covered benefits include:
Adult day care
Meal delivery at home
Coordination of social activities with other seniors in Huntington Beach
Physical and mental therapy as needed to stay independent
Other Financial Assistance Programs in Huntington Beach
Paid Family Leave
California residents who have a senior loved one who needs help can take up to six weeks off with pay through California's Paid Family Leave Act. Benefits are paid to workers who need to take time off from work to care for a loved one, which includes seniors who are close relatives. Benefits are based on prior salary, but they do have a cap that shifts from time to time.
Checks are issued from the state Employment Development Department, which also handles California's unemployment insurance benefits. Claiming family leave generally requires medical documentation of need, plus a history of contributions to unemployment insurance via payroll withholding deductions. Benefits are issued bi-weekly and may be spent in the same way wages are, without restriction
More Senior Living Resources in Huntington Beach
| | | |
| --- | --- | --- |
| Resource | Phone Number | Description |
| California Low Income Home Energy Assistance Program (LIHEAP) | (866) 675-6623 | LIHEAP provides Huntington Beach seniors with significant discounts on their home electric and natural gas bills. Eligibility guidelines are similar to those of the Medi-Cal program. Seniors in Huntington Beach can apply for LIHEAP through several local agencies, including the Center for Employment Training on Vine St. and the Northern California Indian Development Council, located on F St. downtown. |
| Social Services Resource Center | (714) 536-5600 | The Huntington Beach Social Services Resource Center offers daily check-in service for seniors and at-risk residents. Other benefits include Mobility equipment lending, emergency grocery certificates and holiday meals. Seniors or their representatives can apply in person at the Resource Center at 18041 Goldenwest Street. |
| Seniors on the Go | (714) 374-1742 | Seniors on the Go provides Huntington Beach seniors with door-to-door van and assisted taxi service to medical appointments, local shopping centers, the senior center in Central Park and several other Huntington Beach destinations. Attendants are available for seniors who need help into or out of the vehicles. Applications may be submitted through the Resource Center at 18041 Goldenwest Street. |
| Community Action Partnership of Orange County | (714) 897-6670 | The Community Action Partnership offers Huntington Beach seniors several services, including income management and advice, no-cost health screenings, food service for mobility-impaired residents and emergency housing and utility bill services. Seniors can apply as needs arise, in person during normal business hours at 11870 Monarch St. or by phone. |
For additional information and planning, please read our comprehensive guide to paying for senior care in California.