Get Pricing & Availability for Assisted Living in La Habra, CA
Call (855) 481-6777 for immediate assistance and get more details
Page Reviewed / Updated – August 21, 2020
The 10 Best Assisted Living Facilities in La Habra, CA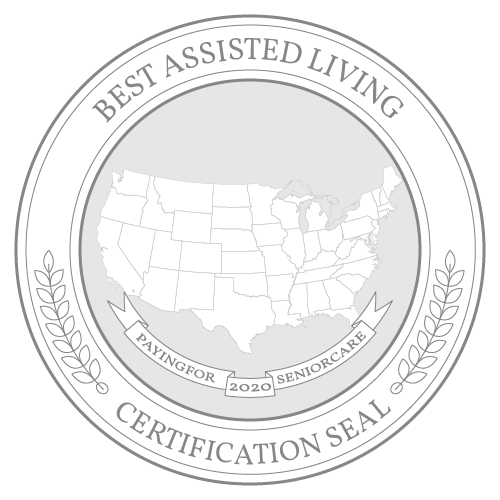 Located at Orange County's northernmost corner, La Habra is a quiet residential community in southern California. It's also conveniently situated within an hour of beautiful beaches and mountain recreation areas. With a population around 60,500, La Habra is relatively small, especially compared to Anaheim, its much larger neighbor due south where visiting grandchildren like to go to visit Disneyland. Seniors can count on warm weather year-round with a comfort index that makes it the most pleasant place in the Golden State.
Despite a higher cost of living compared to national averages, La Habra remains a favorable retirement community due to a lower than average crime rate and availability of quality health care. Older adults aged 65 and over make up 12.5% of the city's population. Seniors enjoy La Habra's well-rounded cultural, recreational and social services, including 20 parks, community theater and diverse community center services with stimulating senior programs.
Note: Information for La Habra wasn't available, so data for the Los Angeles area was used.
Check out our list of the best 10 assisted living facilities in La Habra to see if any of them are right for you. Additionally, find out more about the cost of assisted living in La Habra and what financial assistance programs are available.
The Cost of Senior Living and Care in La Habra
In La Habra, senior care is relatively affordable. Other major cities in California average higher prices in nearly every category, according to the Genworth 2018 Cost of Care Survey. Nursing home care is particularly affordable, at more than $750 below the state average. While assisted living matches the state average, seniors can expect to save money on home care and adult day care services in La Habra.
Note:Senior care cost data wasn't available for La Habra, so the data for the closest city, Los Angeles, was used.
How much does Assisted Living Cost in La Habra?
Assisted living costs average $4,500 per month in La Habra, which matches the state average. While Bakersfield is significantly less expensive at $3,150, most areas in California fall between $3,500-$4,900. Napa, Santa Cruz and Santa Rosa are some of the most expensive with averages between $5,425-$5,500 per month — about $1,000 more per month than in La Habra.
How much does Home Care Cost in La Habra?
For services delivered in-home, La Habra seniors can expect to pay $4,767 for 44 hours of care per week, which is nearly $200 less than the state average. Visalia is the most affordable option for home health services at $4,290, a savings of nearly $500 per month compared to La Habra. High-cost areas like Napa run about $1,150 more per month, with Santa Rosa not far behind at an average of $5,625.

How much does Adult Day Care Cost in La Habra?
Adult day care costs in La Habra are fairly middle of the road at $1,565 — about $100 less than the state average. In Visalia, the cost for similar services is just $1,040, about $500 less than in La Habra, while Hanford seniors enjoy the lowest average at just $867. Santa Rosa seniors pay the most for adult day care at an average of $2,362, which is nearly $800 more.
Generally, costs for adult day care range between $1,600-$2,000, making La Habra an affordable region.
How much does Nursing Home Costs in La Habra?
Nursing homes in La Habra are some of the most affordable in California at just $7,604. While Visalia is lower at $6,540, most areas pay substantially more. The state average is $761 more than in La Habra, with Santa Maria and Napa averaging $10,646 and $9,962, respectively. Seniors in Santa Maria pay about $3,000 more than seniors in La Habra.
Financial Assistance Programs in La Habra
Medicaid Program in La Habra
In California, the joint federal and state-funded Medicaid program is known as Medi-Cal. This program helps La Habra seniors by covering the cost of medical care and some long-term care services. It also offers a variety of supportive services for seniors aging at home. Medi-Cal is an entitlement program offered to all eligible applicants, so everyone who qualifies receives covered services. Some Medicaid Waiver programs administered by Medi-Cal aren't entitlement programs and may cap enrollment or have waiting lists for services.
To qualify for Medi-Cal, seniors must earn no more than $1,242 per month for an individual or $1,682 for a married couple. In addition, the asset limit restricts seniors to $2,000 in near-cash assets, excluding a personal home, vehicle, belongings and furnishings. Some other assets may also be excluded. La Habra seniors do not need to worry about an equity cap on home value. California is one of the few states where home value isn't considered in asset calculations.
For those who do not qualify for full Medi-Cal, coverage may still be available with a share of the cost assessed. Seniors with out of pocket costs associated with Medi-Cal may not be eligible for all waiver programs, and some may be available with sliding scale fees.
To apply for Medi-Cal, call 866-613-3777 or go online at CoveredCa.
Medicaid Waivers in La Habra
Home and Community-Based Services (HCBS) Medi-Cal Waiver
Home and Community-Based Services (HCBS) waivers offer seniors an alternative to nursing home placements. These services help seniors living at home or in an assisted living facility with activities of daily living. The program pays for services provided directly to caregivers as long as the cost of providing in-home services doesn't exceed the cost of providing those same services in a nursing home facility.
La Habra is a Los Angeles suburb, and seniors enrolled in HCBS may receive services through Partners In Care or Access TLC. For more information or to apply for the HCBS waiver, call 213-897-6774.
Assisted Living Waiver Program (ALWP)
The Assisted Living Waiver Program offers financial assistance to seniors living in an assisted living facility. It only pays for assistive services, not room and board. As part of the program, seniors are expected to pay between $1,039 – $1,059 per month for room and board. To qualify for ALWP, seniors must meet all Medi-Cal eligibility requirements with no share of the cost assessment. Those that exceed the income guidelines may still be eligible after deducting certain recurring medical expenses.
For more information about the program and eligibility requirements, click here.
Other Financial Assistance Programs in La Habra
In-Home Supportive Services (IHSS)
In-Home Supportive Services (IHSS) allow seniors to self-direct their care. Participants choose a caregiver — possibilities include friends, family members or a spouse. The program's HomeCare Registry offers a list of acceptable third-party providers. Seniors receive a funding award to pay for non-medical assistive help at home. This might include laundry services or help getting dressed. While the program caps benefits at $3,500 per month, most seniors are awarded $2,200 per month or less.
To qualify, seniors must be legally disabled and eligible for Medi-Cal. Medicaid recipients who pay a share of the cost can enroll in IHSS. To apply, La Habra seniors can contact the Orange County IHSS office at 714-825-3000. For more information about eligibility, benefits and self-directed care, click here.
PACE
The PACE program offers a holistic approach to long-term care for seniors. Through this program, participants live at home and receive services at a registered facility. Seniors can participate in PACE if they are at least 55 years old, need help with activities of daily living and live in an area with a PACE provider. Seniors with full Medi-Cal who don't pay a share of the costs pay nothing for the services they receive. Seniors with a share of the cost may have out-of-pocket expenses associated with the PACE program as well. PACE provides a variety of assistance services but doesn't pay for room and board.
Seniors who apply for PACE are automatically removed from Medicare upon acceptance and may be assessed a premium. There are no co-pays or deductibles through PACE. There is even a private pay option for seniors that don't qualify for Medicaid. La Habra seniors residing in zip code 90361 may apply. Services will be provided through CalOptima to Orange County residents. For more information about PACE, click here.
Multi-Purpose Senior Services (MPSS) Program
The MPSS program offers free in-home personal care for seniors enrolled in Medi-Cal with no share of the cost. Orange County participates in the MPSS program, and eligible seniors are encouraged to apply. Seniors must be at least age 65 and need help with at least one activity of daily living, such as personal hygiene, chores, meal preparation or shopping. MPSS services are delivered through local organization and aren't available to seniors using the SCAN healthcare network. Seniors may enroll in both the MPSS and IHSS programs.
For more information about the MPSS program, click here.
More Senior Living Resources in La Habra
| | | |
| --- | --- | --- |
| Resource | Phone Number | Description |
| | (562) 691-4324 | This 55-unit apartment complex is entirely devoted to low-income seniors and all units are available through project-based Section 8. Approved residents pay 30% of their gross income for rent. Vacancies fill quickly and waiting lists may be long. |
| | (562) 690-2704 | The 22 units available at Casa Nicolina fall under affordable housing guidelines, with apartments ranging from studio-sized to three bedroom units. Residents can earn no more than 50 or 80% of the area median income to qualify, and waiting lists may apply. |
| | (714) 568-5737 | Seniors living in La Habra who meet certain income requirements may be able to get a portion of their property taxes back. |
| | (866) 557-7433 | Seniors aged 60 and older are eligible for low-cost transportation around La Habra. This shuttle service costs just $0.50 per trip and allows seniors to reserve transportation ahead of time for doctor appointments or running errands. |
For additional information and planning, please read our comprehensive guide to paying for senior care in California.