Get Pricing & Availability for Assisted Living in Chula Vista, CA
Call (855) 481-6777 for immediate assistance and get more details
Page Reviewed / Updated – November 28, 2020
The 10 Best Assisted Living Facilities in Chula Vista, CA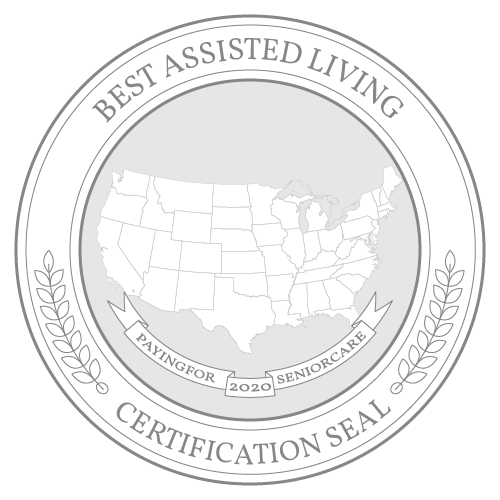 Chula Vista's name translates into "beautiful view" in Spanish, and it just takes one look at this lovely community on Southern California's coast to see why. Summer weather in Chula Vista is balmy and pleasant, with July temperatures averaging 78 degrees and midwinter averages of 47 degrees. The area's nearly idyllic weather allows opportunities for outdoor recreation year-round. A typical day in Chula Vista might start off with a round of golf after breakfast at one of the area's 29 courses or a visit to Sweetwater Marsh National Wildlife Refuge for a tranquil morning of birdwatching. After, residents may wish to spend the day going on a shopping trip to Chula Vista Center or to Third Avenue Village to enjoy an outdoor concert.
Note: Information for Chula Vista was not available, so data from the nearest city, San Diego, was used.
Please check out our top 10 list of assisted living facilities in Chula Vista to see if any are a good match. Additionally, find out more about the cost of assisted living in Chula Vista and what financial assistance programs are available.
The Cost of Senior Living and Care in Chula Vista
Senior living in Chula Vista is close to the average cost at all levels for the state of California, according to the 2018 Genworth Cost of Care Survey. For assisted living, Chula Vista seniors pay exactly what the reported state average is, $4,500 a month, with a slight premium for other levels of senior care, such as nursing home and adult day care. Home care is generally less expensive in Chula Vista than it is across the rest of the state.
Note: Senior care cost data wasn't available for Chula Vista, so the data for the closest city, San Diego, was used.
How much does Assisted Living Cost in Chula Vista?
Assisted living in Chula Vista costs seniors an average of $4,500 a month. This is the same monthly average that seniors pay across the rest of the state, though both higher and lower rates can be found. San Francisco, for example, averages $5,500 a month for assisted living accommodations, while seniors in Stockton pay just $3,500 for similar care. The former of these is $1,000 more per month than in Chula Vista, while the latter is $1,000 less.
Bakersfield has some of the most affordable assisted living rates in the state, at just $3,150 a month, or fully $1,350 a month less than the going rate in Chula Vista.
How much does Home Care Cost in Chula Vista?
Home care in Chula Vista costs local seniors an average of $4,767 a month. This is exactly the reported cost in both Sacramento and Los Angeles, and it is nearly $200 a month less than the $4,957 seniors pay in the rest of California on average. Some cities, such as Chico and Bakersfield, report lower costs than Chula Vista, at $4,433 and $4,385, respectively. San Francisco, a city at the other end of the price spectrum, runs to $5,625 a month for home care, putting the city nearly $1,000 above the typical price in Chula Vista.
How much does Adult Day Care Cost in Chula Vista?
Adult day care in Chula Vista costs seniors an average of $1,733 a month. This is close to the high end of reported cities, though both Sacramento and San Francisco both match Chula Vista for price. The California state average cost for adult day care is slightly lower, at $1,679 a month. At the extremes, seniors in Chico pay one of the highest rates in the state, at $2,134 a month for assisted living, while Vallejo reports an average monthly cost of only $1,354 for similar care.
How much does Nursing Home Costs in Chula Vista?
Nursing home care in Chula Vista costs local seniors an average of $8,517 a month. A similar semi-private room in nursing homes around the state costs California seniors an average of $8,365 a month. While Chula Vista is somewhat toward the high end of costs for surveyed cities, it is easily surpassed by San Francisco, where monthly costs for skilled nursing care run as high as $9,148.
Los Angeles and Bakersfield have some of the lowest costs in California, at just $7,604 and $7,513, respectively. Bakersfield is $1,004 a month less expensive for nursing home care than Chula Vista.
Financial Assistance Programs in Chula Vista
Medicaid Program in Chula Vista
Chula Vista seniors who meet the income guidelines for participation may be able to get help paying for their residential care through Medicaid, which is administered in the state of California as Medi-Cal. Medi-Cal covers many of the costs for basic and urgent medical care, prescription drugs and much of the most common residential care expenses in the state. It does this through a network of in-state private sector providers such as Blue Cross/Blue Shield and Kaiser Permanente. Seniors who qualify for Medi-Cal can choose from these providers' HMO and PPO plans during the annual open enrollment period.
Medi-Cal is an entitlement program that admits all eligible seniors without waiting periods or annual enrollment caps. To qualify, seniors in Chula Vista must be citizens or legal residents of the United States and reside in the state of California. Seniors must also meet the program's income limits for no-cost care.
The threshold for receiving Medi-Cal coverage is 138% of the federal benefit rate, which in 2019 sets the limit for most seniors at $16,395 a year from all income sources combined. Married couples can apply together and earn up to $22,108 a year. Each additional adult in the household raises this limit by an extra $5,741 per year. Seniors whose income exceeds these limits may still qualify for coverage. Chula Vista seniors who earn between 138% and 300% of the benefit rate can often obtain Medi-Cal coverage with an annual share of cost commitment.
Some seniors are able to get preliminary or fast-tracked approval for Medi-Cal by showing prior acceptance into a compatible entitlement program for low-income residents. Many of these programs use the same eligibility criteria as Medi-Cal, and so participation in any of them may demonstrate eligibility for the healthcare program. Some programs even use the same application paperwork, allowing seniors in Chula Vista to apply for all of them at once. Compatible programs in California include:
CalFresh, the state's SNAP or food stamp program
SSI/SSDI
Section 8 Housing Choice Voucher Program
TANF, also called cash aid or welfare
WIC
Residence in public housing or a homeless shelter
Seniors who are interested in Medi-Cal coverage can apply in person at a San Diego County Human Services office or request an application packet by phone. Seniors can also browse the private plans available to them and submit their applications online through the Covered California website.
Medicaid Waivers in Chula Vista
Assisted Living Waiver Program (ALWP)
Chula Vista seniors who qualify for both Medi-Cal and placement in a nursing care home can waive this placement and choose instead to live in an assisted living community under the state's Assisted Living Waiver Program (ALWP). ALWP vouchers pay the monthly cost of placement in an assisted living facility for eligible seniors in 15 counties, including San Diego County.
Seniors interested in an ALWP voucher can apply through their assigned Medi-Cal case worker, or they can inquire at the benefits specialist desk at a participating assisted living facility. Applications can be made in advance of moving in, or in limited cases the first month's voucher can be retroactively paid after approval by program workers.
Multipurpose Senior Services Waiver
The Multipurpose Senior Services Program (MSSP) helps cover many of the costs and otherwise unmet needs seniors face when living alone in Chula Vista. MSSP provides benefits geared toward making seniors' homes as comfortable and safe as possible by providing both payment vouchers and direct payment for certain necessary services.
MSSP is for Medi-Cal eligible seniors who qualify for placement in an assisted living facility, but who choose to remain in their own homes. Seniors living with friends and family can also use the waiver to cover needed services.
Applications are approved by Medi-Cal caseworkers, or they may be submitted by the discharge desk at a participating assisted living community. Services provided by the MSSP waiver include:
Caseworker support to find and apply for various programs seniors may be eligible for
Caregiver support in the senior's home
Household chore assistance
Adult day care in the home or at a local facility
Respite care
Protective supervision for seniors who cannot be left alone
Professional financial advice directed toward the unique needs of seniors from a certified senior financial adviser
Certified translation and interpreter services
Vouchers for public transportation and help booking non-emergency medical transportation in the Chula Vista area
Meal service, which may be delivered directly to the senior's home or served in a local community setting
Personal Emergency Response System (PERS) equipment to help summon medical and other emergency services as quickly as possible to the senior's home
Approved home improvements, such as wheelchair ramps and guard rail installation, as well as some weatherization and other minor upgrades
Home and Community-Based Alternatives (HCBA) Waiver
Seniors who have recently, or who will soon discharge from residential care can sign up for California's Home and Community-Based Alternatives (HCBA) waiver before returning home. The HCBA waiver picks up several miscellaneous costs associated with transitioning out of residential care at any level and returning to independent life at home. This waiver replaces several older programs and can be applied for through the discharge planner at a participating hospital or residential care facility.
Community-Based Adult Services (CBAS)
The Community Based Adult Services (CBAS) waiver helps many Chula Vista seniors pay for necessary services in their own homes, as well as connects them with local seniors who are in similar social and economic conditions. The CBAS program is meant to act as a catchall for various unmet senior needs, including:
Meal service to the home
Adult day care
Physical therapy
Mental health therapy for seniors with early-stage dementia
CBAs also organizes monthly events seniors can attend at no cost to meet other program participants in a jovial community setting. Applications for CBAS can be submitted through a Medi-Cal case worker or benefits specialist at a residential care facility.
Other Financial Assistance Programs in Chula Vista
In-Home Support Services (IHSS)
Seniors can get in-home caregiver support through California's In-Home Support Services (IHSS) program. IHSS connects caregivers with seniors who have a medical need for help in their own homes. After approval from an IHSS office, seniors are visited at home by a case worker and assigned a number of hours per month the IHSS caregiver program can pay for caregiver services. Seniors can then sign off that these hours have been worked on their caregivers' time sheet to authorize payment by mail twice a month.
Caregivers can be any adult the senior wishes, including a spouse, family member or other loved one. Prospective caregivers must sign up through an IHSS office and pass a background check. Caregivers must also be CPR certified and attend a one-day training session at the IHSS office in San Diego County.
Paid Family Leave
Seniors in Chula Vista can get temporary assistance with acute medical issues from a close family member through California's Paid Family Leave Act (PFLA). PFLA allows employed adults in the state to take up to six weeks off from work to care for a loved one with a medical need for it.
Applicants must have some funds saved from payroll deductions over their working lives, and benefit amounts are determined by the average of pay over a three-year look-back period. Once funds are exhausted, the worker cannot use the program again until further payroll deductions have been made.
California workers who are interested in this program can apply in advance of their senior loved one's discharge from the hospital or residential care setting through the Employment Development Department (EDD) office. EDD typically asks for documentation of both medical need and the closeness of the family relationship, since only immediate family can use the program. Employers are required to keep vacant positions open for up to six weeks for workers taking PFLA.
More Senior Living Resources in Chula Vista
Resource

Phone Number

Description

(858) 694-4890

The Housing Authority of the County of San Diego administers the federal Section 8 Housing Choice Voucher program to give local seniors options for safe and affordable local rental properties.

Applications are subject to a waiting list, with priority given to seniors with medical disabilities and insecure housing. Application packets may be requested by phone and sent by mail to the Housing Authority office.

(619) 691-5047

The Mobilehome Community Housing Improvement Program (CHIP) offers seniors who live in one of the many mobile home parks in Chula Vista assistance with home improvements and weatherization.

The program also offers up to $8,500 in a 0% deferred 5-year forgivable loan to eligible seniors. Applications for placement on the waiting list can be made through the Chula Vista Housing Authority.

(619) 691-5047

Seniors who own property in the distressed western areas of town may be eligible for financial assistance through the Western Chula Vista Rehabilitation Program.

This program offers a 0% to 3% deferred loan, dependent on income, for up to $25,000, with priority given to specific neighborhoods. Wait list applications go through the Chula Vista Housing Authority.

(800) 411-7343

San Diego Gas & Electric administers several low-income programs that can reduce home utility bills by up to 30%. Seniors in Chula Vista can apply for these programs online or ask for an application packet by phone.
For additional information and planning, please read our comprehensive guide to paying for senior care in California.