Get Pricing & Availability for Assisted Living in Antioch, CA
Call (855) 481-6777 for immediate assistance and get more details
Page Reviewed / Updated – May 13, 2020
The 10 Best Assisted Living Facilities in Antioch, CA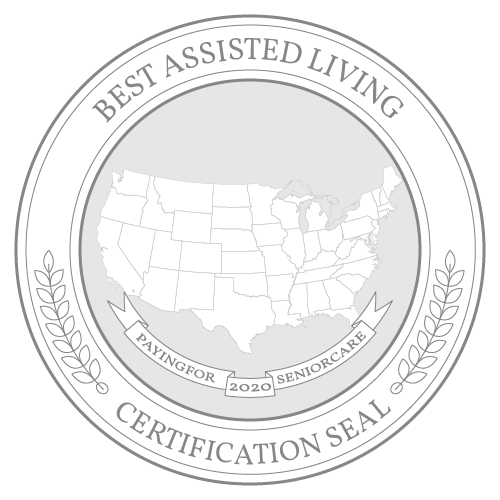 Antioch is perfectly positioned in the heart of Northern California, giving seniors easy access to the region's plentiful cultural and recreational amenities and one of the most comfortable climates in the state. Thanks to its location in San Francisco's East Bay region, Antioch offers a cost of living to its 111,535 residents that, while higher than the national average, is significantly lower than cities to the west, such as Concord, Walnut Creek and Berkeley.
Seniors living in Antioch can get just about anywhere they want to go in an hour's drive. To the west sits the San Francisco Bay Area's many historic riches, and heading north, seniors can find over 800 world-class wineries in Napa and Sonoma Counties. Antioch's location along the San Joaquin-Sacramento River Delta puts residents within proximity to the state capital to the northeast and the Central Valley's large cities of Stockton, Modesto and Fresno to the southeast. When not in the mood for a road trip, seniors can hike, fish or swim at Antioch's 775-acre Contra Loma Regional Park, which features an 80-acre reservoir.
Read our list of the top 10 assisted living facilities in Antioch to find the right fit for you or a senior loved one. Additionally, find out more about the cost of assisted living in Antioch and what financial assistance programs are available.
The Cost of Senior Living and Care in Antioch
Senior living and care costs in Antioch are generally a little lower than the average seniors pay in the rest of California, according to the 2018 Genworth Cost of Care Survey. Assisted living, for example, costs an average of $4,350 in Antioch, which puts the city $150 a month less than California's average cost of $4,500 a month. A similar small discount can be found in other levels of senior care, such as nursing home services. A semi-private room in an Antioch nursing home costs $8,167 a month, while the average across the rest of California is $8,365, nearly $200 more.
Note: Senior care cost data wasn't available for Antioch, so the data for the closest city, Vallejo, was used.
How much does Assisted Living Cost in Antioch?
Assisted living in Antioch costs seniors an average of $4,350 a month. This is $150 less than the average of $4,500 a month seniors pay statewide. Seniors in Los Angeles and San Diego also pay $4,500 a month, on average, for assisted living, while Sacramento seniors pay very slightly less, at $4,473 a month.
Seniors in Stockton and Bakersfield pay less than most in the state, at $3,500 and $3,150 a month for assisted living, respectively. Bakersfield's reported cost is a full $1,200 a month under the average seniors pay in Antioch.
At the other end of the spectrum, seniors in San Francisco pay an average monthly cost of $5,500 for assisted living, which is a full $1,150 a month over the cost in the East Bay community of Antioch.
How much does Home Care Cost in Antioch?
Home care in Antioch costs an average of $4,576 a month. This is well below the average cost seniors pay in California and in the city of Stockton, which both average $4,957 for similar service. Sacramento, Los Angeles and San Diego seniors all pay an average of $4,767 a month for home care, which is nearly $200 a month above the average cost in Antioch.
Seniors in San Francisco pay even more, with an average cost for home care of $5,625. Of all surveyed cities, only Chico and Bakersfield report lower costs than Antioch. Prices in Chico average $4,433 a month, while Bakersfield's average cost for home care is $4,385, nearly $200 less than in Antioch.
How much does Adult Day Care Cost in Antioch?
Adult day care in Antioch costs seniors an average of $1,354 a month. This is close to the lowest price seniors can find in California, where the average monthly cost of care is $1,679. Seniors in Chico pay the highest rates among surveyed cities, at $2,134 a month, or $780 more than seniors in Antioch can expect to pay.
Among surveyed cities, only Los Angeles comes close to Antioch's average cost of adult day care. Monthly costs in Los Angeles average $1,565, which is still $200 above Antioch's reported average.
How much does Nursing Home Care Cost in Antioch?
Nursing home care in Antioch costs seniors an average of $8,167 a month. This is $202 a month less than the average cost seniors pay for a semi-private room in nursing care in the rest of California. It is very close to the $8,173 a month that seniors in Stockton typically pay for nursing home care, and it's well below the $9,148 seniors can expect to pay for nursing home services in San Francisco.
Among surveyed California cities, only Bakersfield and Los Angeles report lower costs than Antioch. Monthly rates for nursing home care in Los Angeles average $7,604, while Bakersfield seniors pay an average cost of $7,513, or $654 less a month than Antioch.
Financial Assistance Programs in Antioch
Medicaid Program in Antioch
Seniors in Antioch who meet the income and eligibility guidelines may be able to get help paying for senior care through the Medicaid low-income health insurance system, which in California is called Medi-Cal. Medi-Cal benefits are structured as an entitlement that covers any eligible U.S. citizens and California residents who meet the program's intake requirements, without any waiting period or enrollment caps.
Seniors in Antioch can use Medi-Cal to cover much of the cost of basic and hospital care, urgent and emergency care, some prescription drugs and much of the cost of residential care. Benefits are provided through a network of private sector insurance providers, which offer Medi-Cal plans as either HMO or PPO options. Seniors can choose their plan during the end-of-year open enrollment period through the Covered California website, or in person at a Contra Costa County Human Services office.
To qualify for Medi-Cal coverage, seniors must earn less than 300% of the federal poverty line. Seniors who earn more than a specified amount from all sources combined may be asked to pay an annual share of the cost, while seniors who earn less than 138% of the federal benefit rate may qualify for no-cost coverage. The qualifying income threshold is periodically adjusted upward, but the 2019 levels are $16,395 a year for individuals applying alone and up to $22,108 a year for married couples. Additional adults living in the applicant's household raise the annual income cap by an extra $5,741, regardless of whether the household members are also applying for Medi-Cal benefits.
Seniors who participate in certain other low-income assistance programs may be able to get Medi-Cal benefits without providing proof of income and residence. These programs use many of the same criteria for eligibility as Medi-Cal, and so membership in one or more of them is taken as preliminary evidence the senior is also eligible for Medi-Cal. Compatible low-income programs accepted by Medi-Cal include:
TANF, also called cash aid or welfare
CalFresh, the state's SNAP or food stamp program
WIC
SSI/SSDI
Section 8 Housing Choice Voucher Program support
Residence in public housing or a homeless shelter
Medicaid Waivers in Antioch
Assisted Living Waiver Program (ALWP)
Seniors in Antioch can get help paying the cost of assisted living through the Assisted Living Waiver Program (ALWP). ALWP pays a monthly fee to participating assisted living facilities for seniors who meet program requirements, often relieving seniors of the total cost of the residence. To qualify for an ALWP voucher, seniors must be enrolled in Medi-Cal and have medical clearance for placement in a nursing home facility. They must also waive this placement and opt for the less expensive assisted living option. Applications may be made directly, through the senior's Medi-Cal caseworker, or via the benefits specialist at an enrolled assisted living community.
Multipurpose Senior Services Waiver
Seniors in Antioch can use the Multipurpose Senior Services Program (MSSP) to cover many of the costs of waiving placement in residential care and living independently in a home of their own. Many MSSP benefits are designed to cover specific costs for care seniors need while living either alone or with loved ones in a non-clinical setting. Seniors can apply for an MSSP waiver through their caseworker, or an application can be submitted by the residential care facility they're discharging from before they get home. Covered services include:
Caseworker support to identify benefits a senior may be eligible for and to help with the application process
Professional financial advice geared toward seniors from a certified financial adviser
Caregiver assistance in the senior's own home or at a local facility
Household chore assistance
Adult day care at home or in a local facility
Respite care in the home or at a local facility
Protective supervision for seniors with cognitive impairments at home or in a local facility
Meal service, which may be delivered to the senior's home or served in a community setting nearby
Vouchers for public transportation, including BART passes, and help to schedule non-emergency medical transportation within a reasonable radius of the senior's Antioch home
Personal Emergency Response System (PERS) equipment for near-instant emergency assistance calls
Some home repairs and mobility-based upgrades, such as rails and wheelchair ramp installation
Translation and interpreter services
Home and Community-Based Alternatives (HCBA) Waiver
Antioch seniors can cover many of the costs associated with independent home care through the Home and Community-Based Alternatives (HCBA) waiver. HCBA waivers pay many of the costs of leaving residential care and moving back home. Seniors can apply for the HCBA voucher directly, through their Medi-Cal caseworker, or they can request an application be submitted by the discharge planner at the residential care facility at the time of discharge.

Community-Based Adult Services (CBAS)
Seniors can apply for the Community Based Adult Services (CBAS) waiver to access various miscellaneous services they might have difficulty paying for themselves while living on their own. The CBAS program combines some cash assistance with program-directed events and assistance for independent living. Covered benefits of the program include:
At-home or facility-based meal service
Adult day care
Physical and mental health therapy for seniors recovering from injury or managing some form of dementia
Social events for CBAS participants scheduled monthly and put on in the Antioch area
Other Financial Assistance Programs in Antioch
In-Home Support Services (IHSS)
California's In-Home Support Services (IHSS) program helps seniors live independently by paying the cost of caregiver assistance in the home. On approval, which may be granted through a Medi-Cal or IHSS caseworker, seniors are allocated a set number of hours per month they can authorize for payment to a caregiver of their choice. Caregivers may be spouses, family members, friends or other loved ones the senior chooses. Caregivers must pass a background check and obtain CPR certification. They must also attend a one-day orientation and training class at a local IHSS office. Payments are made by mail every two weeks after acceptance of the completed time sheet.
Paid Family Leave
Immediate family members of seniors can take up to six weeks off from work with pay through the state's Paid Family Leave Act (PFLA). PFLA requires employers to hold open a vacant position for up to six weeks while the employee provides medically necessary assistance to an immediate family member. Payment amounts vary but are based on a complex formula involving average pay over a three-year look-back period. Once used, funds must be replenished with payroll withholding until the employee can again access PFLA benefits.
Workers who need to take time off can apply for PFLA up to one month in advance by calling the state's Employment Development Department (EDD) office. EDD caseworkers may conduct a phone interview and request proof of both family relationship and medical need before approving payments, which are made bi-monthly. Benefits can be spent without restriction as if they are an employee's normal paycheck.
More Senior Living Resources in Antioch
| | | |
| --- | --- | --- |
| Resource | Phone Number | Description |
| | (925) 957-7000 | Contra Costa County administers the federal Section 8 Housing Choice Voucher program through its Housing Authority. This program covers much of the cost of low-income rental units in the city, and it can help some recipients finance the purchase of a home. Seniors in Antioch can apply for the county waiting list online, or by calling the Housing Choice main office in Martinez. |
| | (925) 957-8000 | The Contra Costa County Housing Authority operates over 1,100 low-income rental units in and around the Antioch area. Placement in these units is not subject to Section 8 approval, and new applicants can move in as soon as a unit becomes available. Seniors in Antioch can apply through the program's main phone line. |
| | (925)-335-8900 | Seniors in Antioch can get emergency help paying their home utility bills through the local Community Action office. Other benefits this office offers seniors include some food and meal preparation and delivery, as well as weatherization and home improvement services. Applications are taken by phone or on an emergency walk-in basis. |
| | (925) 681-6380 | LIHEAP can help Antioch seniors get up to 30% off their home energy and utility bills. Income and asset limits apply that are similar to Medi-Cal. Interested seniors can apply by calling the Contra Costa County LIHEAP office directly and requesting an application packet. |
For additional information and planning, please read our comprehensive guide to paying for senior care in California.