Get Pricing & Availability for Assisted Living in Antioch, CA
Call (855) 481-6777 for immediate assistance and get more details
Page Reviewed / Updated – July 6, 2022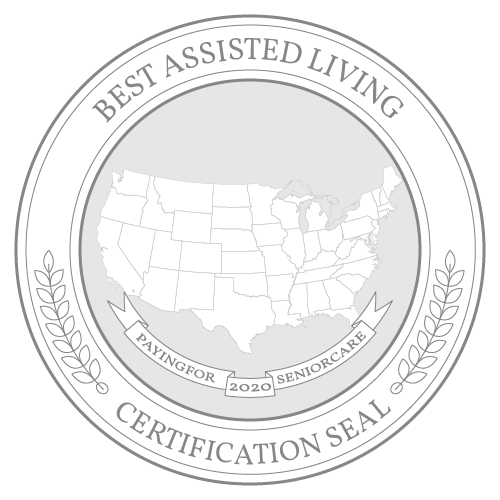 Situated in the San Francisco Bay Area's East Bay region, Antioch is the second-largest city in Contra Costa County, with a population of slightly more than 115,000 citizens. Approximately 12.7% of Antioch's population is aged 65 or over. Residents of Antioch enjoy a warm, pleasant climate with more sunny days and less rain than the national average. Assisted living in Antioch costs an average of $4,950 per month.
Although California has a reputation for having the highest income tax rate in the U.S., the state is actually fairly tax-friendly toward the majority of retired persons. Social Security income is not taxed, and while other forms of retirement income are subject to state taxes, the highest rates are reserved for the wealthy.
This guide provides an overview of the average monthly assisted living costs in Antioch as well as local resources designed to promote a good quality of life among older persons.
The Cost of Assisted Living in Antioch, CA
According to the 2021 Genworth Cost of Care Survey, the average cost of assisted living in Antioch is $4,950 per month.
At $4,950 per month, the average assisted living facility in Antioch is $300 less expensive than the California average of $5,250 per month but is $450 more than the U.S. monthly average of $4,500. Costs vary widely throughout California from a low of $3,649 in Stockton to a high of $7,048 in Santa Rosa. Mid-range communities include San Diego on the South Coast at $5,475 to $4,450 in the Northern California community of Redding.
Antioch: $4,950
California: $$5,250
United States: $4,500
Stockton: $3,649
Santa Rosa: $7,048
San Diego: $5,475
Redding: $4,450
The Costs of Other Types of Senior Care in Antioch, CA
The average cost of in-home care services in Antioch is $6,387, and the average cost of home health aide care is $6,473, making both options over $1,000 more per month than assisted living. At $2,058, adult day health care is significantly lower than the money tab at an average assisted living facility in Antioch. Nursing home costs rise to $9,384 and $12,167 for semiprivate and private rooms, respectively.
In-Home Care: $6,387
Home Health Care: $6,473
Adult Day Health Care: $2,058
Assisted Living; $4,950
Nursing Home (semiprivate room): $9,384
Nursing Home (private room): $12,167
Note:Data for Antioch was unavailable, so data for the nearest city, Vallejo, was used instead.
Financial Assistance for Assisted Living in Antioch, CA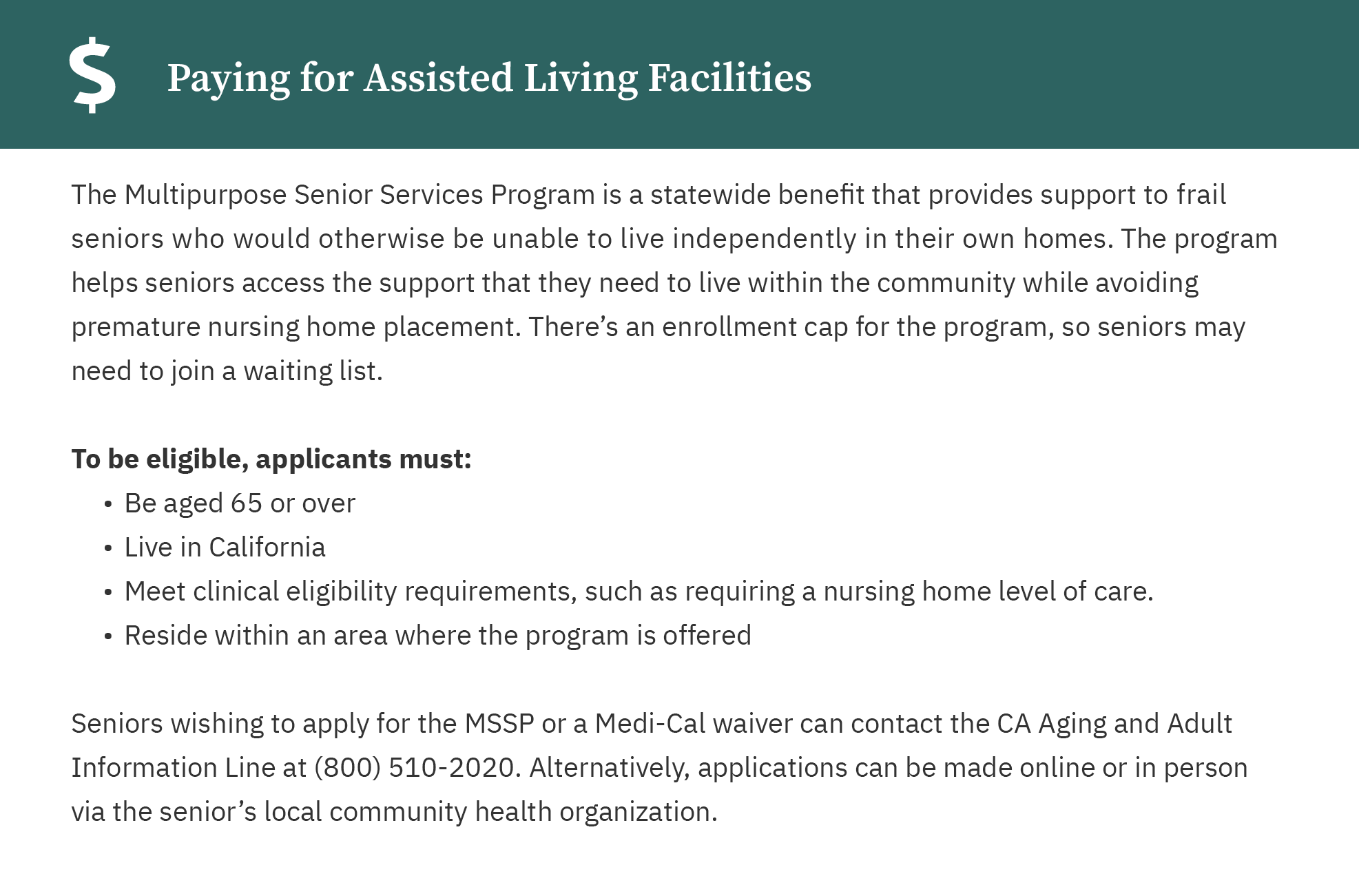 Other Ways To Pay for Assisted Living in Antioch, CA
Since not everyone can afford to pay for assisted living out-of-pocket, it's important to find alternative methods to help make assisted living more affordable. Some of these options include:
Veterans Benefits
Life Insurance Policy
Long-Term Care Insurance
Reverse Mortgage
For additional information and planning, read our comprehensive guide to paying for senior care in California.
Free Resources for Seniors in Antioch, CA
Seniors in Antioch can access the following resources to find opportunities for social engagement, volunteerism and assistance.
| | | |
| --- | --- | --- |
| Resource | Contact | Service |
| Antioch Senior Center | (925) 778-1158 | Antioch seniors can access activities, congregate lunches, classes and support from Antioch Senior Center. Volunteer opportunities are also available for those seeking positive ways to connect with their communities. |
| Tri Delta Transit Senior Paratransit | (925) 754-6622 | Those aged 65 and over are eligible for senior paratransit transportation in eastern Contra Costa County through Tri Delta Transit. Services are available Monday through Friday from 6:30 a.m. until 5:30 p.m. and from 10 a.m. until 5:30 p.m. Riders must complete an application form and return it to Tri Delta Transit. Rides are subject to availability and are not guaranteed. |
| Contra Costa County Area Agency on Aging | (925) 229-8434 | As the Area Agency on Aging for Antioch and surrounding communities, Contra Costa County Area Agency on Aging provides programs, services and referrals designed to promote a good quality of life among older persons. The agency administers a helpline at the listed number that is open between the hours of 8 a.m. and 5 p.m. to answer relevant questions from callers. |
| Senior Peer Counselor Volunteer Program (RSVP) | (925) 521-5653 | Those aged 55 and over who are feeling isolated and alone can access companionship and support from the Senior Peer Counselor Volunteer Program (RSVP). The program trains volunteers to provide support for conditions such as depression, loneliness and associated issues. Services are confidential, completely free of charge and available in Spanish and in English. |
Rules and Regulations for Assisted Living Facilities in Antioch, CA
Assisted Living Communities in Antioch are required to follow a set of rules and regulations that are determined by the state. For an overview of those rules and regulations, see the information below. For more specific information, talk with your local community or Area Agency on Aging.
The 10 Best Assisted Living Facilities in Antioch, CA