Get Pricing & Availability for Assisted Living in Santa Maria, CA
Call (855) 481-6777 for immediate assistance and get more details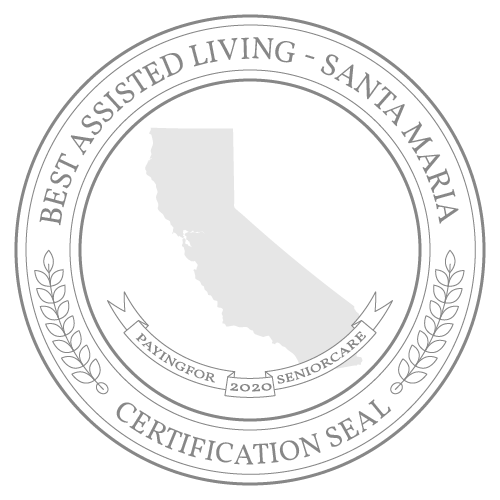 Santa Maria is one of the cheapest places to live in California. On the 100-point cost of living index, the city scores 119 compared to the statewide score of 150, indicating that residents spend less on living expenses. Housing is comparatively affordable in this city, but residents may also find affordable health care services, transportation and utilities. Assisted living rates in this city are consistent with the state median, with the Genworth 2021 Cost of Care Survey reporting that facilities in Santa Maria charge $5,300 per month for services. To help seniors with modest incomes to afford long-term residential care, California funds entitlement programs such as the Supplemental Security Income/State Supplementary Program.
In addition to providing a list of the best assisted living facilities in Santa Maria, CA, this guide provides an overview of the cost of assisted living in Santa Maria, as well as average costs for other types of care. Additionally, find a list of free and low-cost services that provide seniors with a variety of assistance in their communities.
TThe Cost of Assisted Living in Santa Maria, CA
Assisted living facilities in Santa Maria charge $5,300 on average for services per month. While this is $800 higher than the national norm, it's consistent with rates in California. Care costs in surveyed cities nearby range considerably. In Oxnard, rates are $450 higher than in Santa Maria at $5,750. Hanford figures are roughly $1,000 lower than in Santa Maria at $4,350. In Bakersfield and Visalia, care costs are among the lowest in the state with respective rates coming in nearly $2,000 less than in Santa Maria at $3,750 and $3,450.
Santa Maria: $5,300
California: $5,250
United States: $4,500
Hanford: $4,350
Bakersfield: $3,750
Oxnard: $5,750
Visalia: $3,450
The Cost of Other Types of Care in Santa Maria, CA
Seniors in Santa Maria pay $5,300 for assisted living. This is about half the cost of a shared room in a nursing home and a third of the cost of a single-occupancy room. Assisted living is also a budget-friendly alternative to in-home care and home health care, which has rates that are about $1,400 higher than assisted living at $6,673.
Assisted Living Facility: $5,300
In-Home Care: $6,673
Home Health Care: $6,673
Adult Day Health Care: n/a
Nursing Home Care (semiprivate room): $10,737
Nursing Home Care (private room): $15,665