Get Pricing & Availability for Assisted Living in Santa Maria, CA
Call (855) 481-6777 for immediate assistance and get more details
9 Best Assisted Living Facilities in Santa Maria, California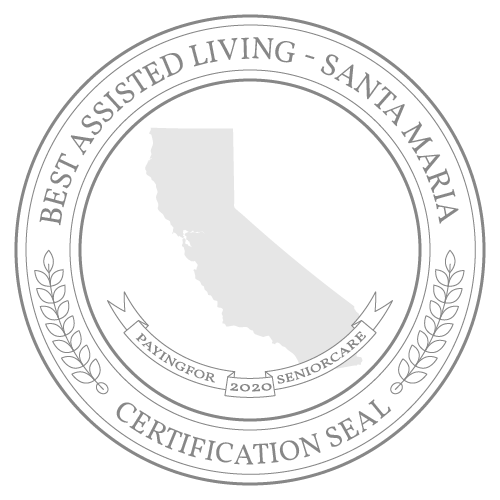 Near the Southern California coast, Santa Maria is a city with a population of just over 100,000 that hosts a variety of activities for seniors. The Elwin E. Mussell Senior Citizen Center provides exercise classes for seniors and a space to play duplicate bridge. All ages can enjoy the many parks, including Waller Park, or visit the Pacific Conservatory Theater, where seniors get reduced prices for concerts and plays. Close to beaches, a variety of restaurants and shopping, there are plenty of activities to keep an active and social lifestyle in Santa Maria. Concerts and movies in the park are regular events, as is Downtown Friday.
Santa Maria has seen a reported decrease in property crime in recent years, with fewer incidents of auto theft and burglary. Seasonal average temperatures vary between 39 and 73 degrees making the city comfortable throughout the year. There are many medical facilities, including the Marian Regional Medical Center.
The average monthly cost of living in an assisted living facility in Santa Maria is about $5,248, somewhat higher than the national average of $4,051.
Here are our top 9 list of assisted living facilities to check out in and around Santa Maria, CA.