Get Pricing & Availability for Assisted Living in Santa Barbara, CA
Call (855) 481-6777 for immediate assistance and get more details
Page Reviewed / Updated – September 30, 2022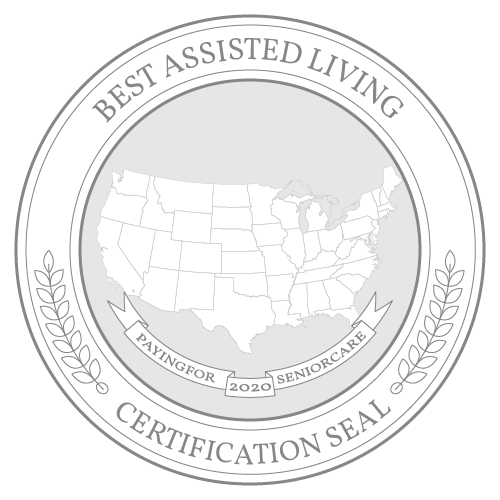 Expenses along the western seaboard are on the high side; seniors looking to retire in the coastal city of Santa Barbara, CA, can expect to pay a cost of living that is more than double the national average and about 50% higher than the state average. This is reflected in the assisted living costs, which are approximately $5,300 per month, considerably more than the national average and slightly more than the state average. While the biggest COL expense is housing, seniors can find lower costs in utilities, transportation and health care. Additionally, the state of California doesn't tax Social Security income, including survivors and disability benefits.
In addition to providing a list of the best assisted living facilities in Santa Barbara, CA, this guide provides an overview of the cost of assisted living in Santa Barbara, as well as average costs for other types of care. Additionally, find a list of free and low-cost services that provide seniors with a variety of assistance in their communities.
The Cost of Assisted Living in Santa Barbara, CA
Due to Santa Barbara's proximity to Santa Maria, the city shares the same average monthly assisted living cost of $5,300 according to the 2021 Genworth's Cost of Care Survey. The monthly cost of assisted living in Santa Barbara is about $5,300, which is more than the national and state averages. At $5,250 per month, facilities in Los Angeles have similar costs to Santa Barbara. Seniors in San Diego pay more, at $5,475 per month. San Francisco is the most expensive at $6,319.
Santa Barbara: $5,300
California: $5,250
United States: $4,500
Los Angeles: $5,250
San Diego: $5,475
San Francisco: $6,319
The Cost of Other Types of Care in Santa Barbara, CA
The average monthly cost of in-home care or home health care is the same at $6,673. The average cost of adult day health care is not listed for the city, although that type of care, generally during business hours on weekdays only, is usually the least expensive. Nursing homes cost the most at $10,737 per month for semi-private rooms.
Assisted Living: $5,300
In-Home Care: $6,673
Home Health Care: $6,673
Adult Day Health Care: N/A
Nursing Homes: $10,737 (semi-private room)
Nursing Homes: $15,665 (private room)
Note: Data for Santa Barbara was unavailable, so data for the nearest city, Santa Maria, was used instead.