Get Pricing & Availability for Assisted Living in Fountain Valley, CA
Call (855) 481-6777 for immediate assistance and get more details
Page Reviewed / Updated – October 16, 2020
The 10 Best Assisted Living Facilities in Fountain Valley, CA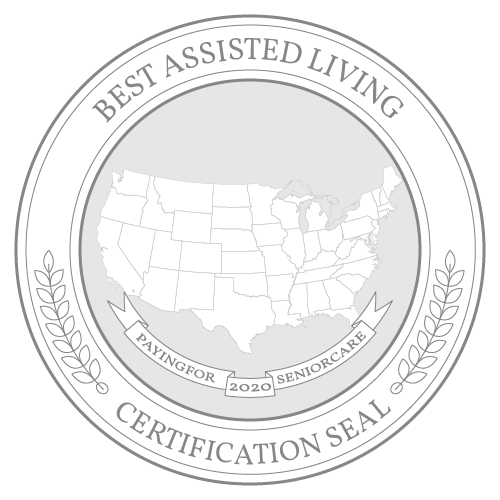 Fountain Valley is a residential neighborhood that sits behind Huntington Beach, allowing its community members access to the shoreline without sacrificing their privacy. The suburban neighborhood is close to all of Southern California's greatest gems, such as Fashion Island, South Coast Plaza and Disneyland.
Seniors searching for a seasonal home without extreme weather might find Fountain Valley amenable, with summer highs in the 70s and winter lows in the 50s. Its climate index is 9.3, and impressively, the city offers residents 276 sunny days per year, which is way above the national U.S. average of 205. The community takes care of its seniors via the Fountain Valley Senior and Community Center, which offers regular classes for 55+, health seminars and health insurance counseling.
Note: Information for Fountain Valley was not available, so data from the nearest city, Riverside, was used.
Check out our list of the top 10 assisted living facilities in Fountain Valley to find your perfect match. Additionally, find out more about the cost of assisted living in Fountain Valley and what financial assistance programs are available.
The Cost of Senior Living and Care in Fountain Valley
Senior living costs in Fountain Valley are generally lower than average for a city in California. This is also true for the average state costs for all levels of care. Assisted living, for example, costs an average of $4,500 a month across the state of California, while the same level of care in Fountain Valley costs $3,500. Home care shows a similar split in costs, where the California average is $4,957 a month for in-home care, while Fountain Valley averages $4,481 a month.
Nursing home care, which is often the most expensive option for many Fountain Valley seniors, costs $7,559 a month locally, while the statewide average cost for a semi-private room in a skilled nursing facility averages $8,365 a month. Prices in Fountain Valley only get close to the state average for adult day care. This service costs $1,668 in Fountain Valley, according to the 2018 Genworth Cost of Care Survey, while the California state average runs to $1,679 a month.
Note: Senior care cost data wasn't available for Fountain Valley, so the data for the closest city, Riverside, was used.
How much does Assisted Living Cost in Fountain Valley?
The average cost of assisted living in the state of California is $4,500 a month. Seniors in Fountain Valley can expect to pay up to $1,000 less per month than that, at a reported average of $3,500 for similar accommodations.
Elsewhere in the state, Stockton matches Fountain Valley for monthly costs, at $3,500 for assisted living. Only Bakersfield, at $3,150, reports lower monthly average costs.
Los Angeles and San Diego match the state average to the dollar, with each reporting average monthly costs for assisted living of $4,500. Sacramento is close to this level, though the $4,473 Sacramento seniors pay is slightly less than the average cost in California.
Chico falls somewhere close to the middle of the state's urban areas, with monthly costs of $4,000, while San Francisco reports the highest costs among surveyed cities, at $5,500 a month, $2,000 higher than Fountain Valley.

How much does Home Care Cost in Fountain Valley?
Home care costs an average of $4,957 a month in California. This is nearly $500 a month higher than Fountain Valley's average cost of $4,481. Bakersfield and Chico are close to Fountain Valley for the cost of home care, reporting averages of $4,385 and $4,433 each. These are the lowest home care prices among surveyed cities, while San Francisco reports the highest costs in the state, at $5,625 a month for home care.
Other California cities cluster close to the middle range of prices for home care, which puts them not far off from the overall state average. Sacramento, for example, averages $4,767 a month, as do Los Angeles and San Diego. Stockton exactly matches the state average of $4,957.

How much does Adult Day Care Cost in Fountain Valley?
Adult day care is an affordable option for many seniors who need extra help to live independently. In California, the average cost of adult day care is $1,679 a month. Fountain Valley is very close to this price, with an average monthly cost of $1,668. This puts Fountain Valley in the same price bracket as Bakersfield, which averages $1,653 a month for adult day care, and Stockton, where the average cost is $1,679.
Some California cities are outliers for their reported cost of adult day care. Los Angeles, for example, averages lower costs for this level of care than any other surveyed California city, at just $1,565. Chico averages $2,134 a month for care, which is the highest among surveyed cities in the state. Sacramento, San Francisco and San Diego all report average costs of $1,733 a month for adult day care.

How much does Nursing Home Costs in Fountain Valley?
Skilled nursing care can be a costly necessity for many Fountain Valley seniors, though the average price of $7,559 a month seniors pay for a semi-private room in Fountain Valley is significantly less than the California state average cost of $8,365 a month.
The state average cost of nursing home care is mirrored by several cities around the state. Sacramento, the state capital, reports an average monthly cost of $8,517, which is also the exact amount seniors can expect to pay in San Diego. Stockton and Chico are also close to the middle range of prices, at $8,173 and $8,456, respectively.
San Francisco has some of the highest reported costs for nursing home care in the state, at $9,148 a month for a semi-private room. Los Angeles is at the other end of the cost spectrum at an average of $7,604 a month. Only Bakersfield, where monthly costs average $7,513, reports a lower price among California cities.

Financial Assistance Programs in Fountain Valley
Medicaid Program in Fountain Valley
Seniors with limited income can often get help paying for medical care through the federal Medicaid program to provide low-cost health insurance. Each of the 50 states administers its own Medicaid program and covers half of the cost. In California, the state Medicaid program is called Medi-Cal, and it delivers care through a statewide network of independent insurance providers that offer designated Medi-Cal plans.
Regardless of the HMO or PPO option seniors in Fountain Valley opt for, all Medi-Cal plans in the state are regulated as entitlements. This means that all qualifying applicants may sign up and receive benefits offered under the program, regardless of pre-existing medical conditions, program enrollment figures or other factors unrelated to program eligibility.
To be eligible for Medi-Cal coverage, seniors in Fountain Valley must be citizens or legal residents of the United States and residents of California. For seniors with non-secure housing, the proof of residency requirement can be temporarily waived during the intake process. Applicants must also demonstrate a medical need for coverage and/or a physical or mental disability.
Financial criteria also apply to Fountain Valley seniors who would like to apply for Medi-Cal coverage. These are based on federal guidelines, with some adjustment upward to account for California's higher than average cost of living. While only a senior consultant or Medi-Cal intake worker can give definitive answers about eligibility and available care options, the program sets a maximum income threshold of 138 % of the federal poverty line for Medi-Cal eligibility. This means that a single senior applying alone may earn up to $16,395 a year from all sources of income combined. Married couples that apply together may earn up to $22,108 a year. For each additional adult who lives in the household, whether that person is applying for coverage or not, the maximum income level is raised by $5,741 per year. These figures are accurate as of 2018, though the federal guidelines are typically adjusted every two years.
Applicants who earn more than the allowable maximum are not necessarily ineligible for Medi-Cal benefits. Seniors in Fountain Valley who earn up to 300% of the federal poverty line may qualify for some Medi-Cal benefits, though they may be asked to accept a co-payment or share of cost restriction for care. The exact amount of this varies on a case-by-case basis, and it is subject to change as the recipient's financial status changes. Medi-Cal workers are generally able to answer questions about program plan exclusions and co-pay requirements.
Medi-Cal offers many Fountain Valley seniors an affordable path to get the medical care they need to stay healthy. Almost all state plans cover preventive and emergency care, visits to urgent care centers and specialist care as needed. Prescription drugs are also covered under California's Medi-Cal options, though the specific drugs listed vary somewhat from most private-pay plans. Residential care is also often paid for by Medi-Cal, which can help make nursing home care, memory care and hospice services affordable for many Fountain Valley seniors.
For seniors in Fountain Valley who opt to remain at home, Medi-Cal administers the In-Home Support Services (IHSS) program a voucher system that pays in-home caregivers for assisting seniors in their own homes. To qualify for IHSS benefits, seniors must be enrolled in a Medi-Cal plan and have a demonstrated medical need for in-home support from a caregiver.
IHSS caregivers may be hired or dismissed at the discretion of the senior receiving care, and payment is made directly to the caregiver from the program. Seniors who receive care must sign off on all hours worked on the caregiver's time sheet, with the hours deducted from the amount IHSS allots to the senior for the month.
Caregivers can be seniors' spouses, friends or family members. All caregivers must be proficient in CPR, pass a background check and attend an orientation put on by the county for new senior caregivers. Applications for IHSS are most often submitted through an Orange County Medi-Cal worker.
To apply for Medi-Cal, seniors in Fountain Valley can visit an Orange County Social Services Administration office. Applicants should bring proof of residence, citizenship and income. Some seniors can be fast-tracked to Medi-Cal approval by showing their current enrollment in any one of California's other means-tested entitlement programs. These programs use the same admissions criteria as Medi-Cal, in many cases using the same application forms, and so acceptance into one program is assumed to mean the applicant also qualifies for Medi-Cal, though documents may still be requested for verification. Associated programs in California include:
CalFresh (SNAP, sometimes known as food stamps)
CalWorks (TANF, sometimes called welfare or cash aid)
Supplemental Security Income (SSI) benefits
Applications for all of these programs can also be made online, at the state of California's Covered California website.
Medicaid Waivers in Fountain Valley
Assisted Living Waiver Program (ALWP)
Medi-Cal's Assisted Living Waiver Program (ALWP) pays the monthly cost of assisted living for seniors who would otherwise be qualified to receive more costly care in a nursing home. Seniors must be approved for Medi-Cal to receive this benefit, which is paid directly to participating assisted living communities in 15 California counties, including Orange. Seniors in Fountain Valley can apply for ALWP through their Medi-Cal worker, or through the benefits specialist at their assisted living facility.
Multipurpose Senior Services Waiver
The Multipurpose Senior Services Program (MSSP) waiver provides multiple benefits for seniors who choose to remain in their homes, rather than move into assisted living in Fountain Valley. Benefits include:
Case manager access
In-home care vouchers
In-home and facility-based respite care
Home improvements for accessibility, such as installing ramps and guard rails
Some home repairs
Transportation vouchers and assisted van service
Help with some chores around the house, such as laundry and dishes
Personal Emergency Response System (PERS) call buttons
Adult day care at home or in a facility nearby
Protective supervision for seniors who need it
Home-delivered meal service
Professional translation and interpretation services
Home and Community-Based Alternatives (HCBA) Waiver
The Home and Community-Based Alternatives (HCBA) waiver is for seniors in Fountain Valley who need help moving out of residential care and back to their own homes. HCBA encompasses what used to be several different waiver programs, and it provides a direct subsidy to help cover the costs associated with moving out of assisted living, nursing facilities and other residential communities. Seniors in Fountain Valley who need this assistance can apply through a county social worker, usually a Medi-Cal coordinator.
Community-Based Adult Services (CBAS)
The Community Based Adult Services (CBAS) waiver program picks up several necessary services and helps plug the gaps left by other waiver programs. Among the plan's benefits are:
Adult day care
Meal delivery at home
Coordination of social activities with other seniors in Huntington Beach
Physical and mental therapy as needed to stay independent
Seniors in Fountain Valley can apply for CBAS through their Medi-Cal worker.

Other Financial Assistance Programs in Fountain Valley
Paid Family Leave
California's Paid Family Leave Act pays working-age adults in the state who have to take time away from work to care for their senior loved ones. Benefit amounts are based on several years' previous pay, though there is a maximum benefit cap for most recipients. Applications for Family Leave go through the state's Employment Development Department, which also handles California's unemployment insurance benefits.
The Paid Family Leave program pays a stipend directly to the family caregiver every two weeks. This money may be treated as personal income and can be spent in any way the recipient wishes. Benefits last for up to six weeks, though that period may be extended under special circumstances.

More Senior Living Resources in Fountain Valley
| | | |
| --- | --- | --- |
| Resource | Phone Number | Description |
| California Low Income Home Energy Assistance Program (LIHEAP) | (866) 675-6623 | LIHEAP helps seniors in Fountain Valley by providing steep discounts on home energy and utility bills. Acceptance into Medi-Cal or CalFresh is sufficient evidence of financial need for the program. Seniors in Fountain Valley can apply for LIHEAP through the Center for Employment Training on Vine St. in Huntington Beach and the Northern California Indian Development Council, located on F St. downtown. |
| Social Services Resource Center | (714) 536-5600 | The Social Services Resource Center offers seniors in Fountain Valley multiple services to help them live independently, including mobility equipment lending, emergency grocery coupons and special meals on holidays. Applications may be made in person at the Resource Center at 18041 Goldenwest Street in Huntington Beach. |
| Seniors on the Go | (714) 374-1742 | Seniors on the Go uses volunteer workers to provide door-to-door disabled ride services seniors in Fountain Valley can use to get to medical appointments, local stores, nearby senior centers and several other Fountain Valley locations. Mobility-impaired seniors can ask for attendant assistance getting into and out of vehicles. Applications are accepted at the Orange County Resource Center in Huntington Beach. |
| Community Action Partnership of Orange County | (714) 897-6670 | The Community Action Partnership offers Fountain Valley seniors income management assistance and financial advice, free physical and mental health screenings, food delivery for mobility-impaired residents and sometimes emergency housing vouchers and utility bill assistance. Applications may be made by phone and help is provided on a first-come, first-served basis. |
For additional information and planning, please read our comprehensive guide to paying for senior care in California.