Get Pricing & Availability for Assisted Living in Chatsworth, CA
Call (855) 481-6777 for immediate assistance and get more details
Page Reviewed / Updated – August 08, 2020
The 10 Best Assisted Living Facilities in Chatsworth, CA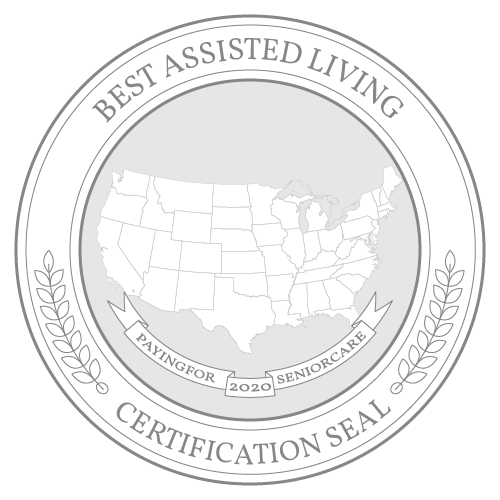 Chatsworth is a Los Angeles township in the San Fernando Valley. Despite being next to a major metropolis, the community is known for its bucolic, small-town atmosphere, peaceful ambience and access to plenty of outdoor recreational activities. Combined with the mild California weather and a welcoming, diverse population, it's easy to see why Chatsworth is attractive for seniors.
Chatsworth shares Los Angeles' overall high cost of living, although health care costs are almost 11 points below the national average. A local climate that rates a 9.1 out of 10 on the BestPlaces Comfort Index makes living here worth the extra expense. Chatsworth also offers areas of stunning natural beauty, including 685-acre Santa Susana Pass State Historical Park, along with access to the city's cornucopia of cultural and artistic offerings.
Note: Cost data for Chatsworth wasn't available, so data for the nearest city, Los Angeles, was used.
Check out our list of the top 10 assisted living facilities in the Chatsworth area to see if there's a fit for you. Additionally, find out more about the cost of assisted living in Chatsworth and what financial assistance programs are available.
The Cost of Senior Living and Care in Chatsworth
Senior living in Chatsworth tends to be somewhat less expensive than the average cost seniors pay in the rest of California, according to the 2018 Genworth Cost of Care Survey. While assisted living costs an average of $4,500 a month in both Chatsworth and California at large, other types of senior care generally cost seniors in Chatsworth less than seniors pay in the rest of the state. For some forms of residential senior care, such as nursing home care, Chatsworth is less expensive than the state average by several hundred dollars a month.
How much does Assisted Living Cost in Chatsworth?
Assisted living in Chatsworth costs seniors an average of $4,500 a month, which is the same price seniors pay elsewhere in the state, on average. Prices in Chatsworth are significantly higher than in Stockton, one of the least expensive cities surveyed, where seniors pay an average of $3,500 a month.
Assisted living in Bakersfield costs just $3,150 a month, $1,350 a month less than Chatsworth. San Francisco seniors pay $1,000 a month more for assisted living than in Chatsworth, with a reported average cost for assisted living of $5,500 a month. Both Sacramento and San Diego are close to Chatsworth in cost, at $4,473 and $4,500 respectively.
How much does Home Care Cost in Chatsworth?
Home care costs an average of $4,767 a month in Chatsworth. This is the same as the reported average cost seniors pay in Sacramento and San Diego. The California state average for home care runs to $4,957, which is matched by the city of Stockton. Bakersfield reports some of the lowest rates for home care in the state, at just $4,385 a month, while home care in San Francisco tops the surveyed cities in California at $5,625.
How much does Adult Day Care Cost in Chatsworth?
Adult day care is more affordable in Chatsworth than in almost any other city in California. Seniors here pay an average monthly cost for adult day care of $1,565, which is significantly less than the next-lowest city of Bakersfield, where costs average $1,653. California and Stockton seniors both pay a monthly average of $1,679 for adult day care, while Chico tops the state list for monthly costs at $2,134, or $569 a month over Chatsworth's average cost.
How much does Nursing Home Costs in Chatsworth?
Nursing home care in Chatsworth costs local seniors an average of $7,604 a month. A semi-private room in the rest of California is significantly more expensive, averaging $8,365 a month for seniors. Among surveyed California cities, only Bakersfield reports lower costs for nursing care than Chatsworth, at $7,513 a month. The most expensive reported city in the state for nursing home care, San Francisco, averages a monthly cost of $9,148, putting the cost there at a full $1,544 more than seniors can expect to pay in Chatsworth.
Financial Assistance Programs in Chatsworth
Medicaid Program in Chatsworth
Seniors in Chatsworth can get some or all of the costs of their residential care covered by Medicaid, which in California is known as Medi-Cal. Medi-Cal provides for the basic and urgent care needs of low-income seniors in Chatsworth, as well as residential costs for seniors with a medical need for care. Because Medi-Cal is structured as an entitlement, all eligible seniors in Chatsworth can sign up and begin receiving benefits, without waiting lists or annual enrollment caps.
To qualify for Medi-Cal coverage, seniors in Chatsworth must be current U.S. citizens or legal residents and reside in the state of California. For no-cost coverage, seniors are capped at 138% of the federal poverty rate. This puts the 2019 maximum income at $16,395 a year for singles applying alone and $22,108 a year for married couples applying together. Families with additional adults in the household may add an extra $5,741 per year for each adult, regardless of whether the other members of the household are also applying for coverage. Seniors in Chatsworth who earn more than these thresholds, but less than 300% of the federal poverty line, may still qualify for Medi-Cal coverage, though they may be asked to pay an annual share of cost prior to benefits kicking in.
Medi-Cal offers its benefits through a network of in-state healthcare providers, such as Blue Cross/Blue Shield and Kaiser Permanente. These providers offer both HMO and PPO plans seniors can browse online at the Covered California website, where they may also submit a new application for coverage. Seniors are allowed to switch between their provider plans without penalties during the annual open enrollment period at the end of each year. Initial applications for Medi-Cal are also accepted at county Human Services offices, which may be visited in person or contacted by mail.
Seniors who urgently need coverage may be able to get their bills covered retroactively by Medi-Cal, provided their benefits are approved in a timely manner. Details vary and seniors should consult with a Medi-Cal case worker for definitive information. Some seniors are able to accelerate the approval process for Medi-Cal by showing evidence they have already been accepted into a compatible means-tested entitlement program. Many of these programs use the same enrollment criteria as Medi-Cal, and an acceptance letter from one of them can act as evidence of eligibility for Medi-Cal. Acceptable programs for Medi-Cal inclusion include:
CalFresh, the state's SNAP or food stamp program
TANF, which is the state's cash aid or welfare program
WIC
SSI/SSDI
Section 8 housing participation or current residence in public housing
Medicaid Waivers in Chatsworth
Assisted Living Waiver Program (ALWP)
California's Assisted Living Waiver Program (ALWP) helps many Chatsworth seniors pay the monthly cost of residence in a local assisted living facility. The program pays the monthly residence fees for seniors who qualify for both Medi-Cal and for placement in a skilled nursing home. Seniors who meet these criteria and choose instead to accept placement at a participating assisted living facility can enroll in the program directly through their assigned Medi-Cal case worker. Alternatively, seniors can apply for an ALWP voucher through the benefits specialist at the facility itself.
Multipurpose Senior Services Waiver
For Medi-Cal eligible seniors who choose to forgo placement in an assisted living facility, and who prefer to remain at home in the community, the Multipurpose Senior Services Program (MSSP) can pick up many of the unavoidable expenses associated with independent living at home. MSSP benefits are available to seniors who live alone at home or with a spouse, as well as Chatsworth seniors who live with family, friends or other loved ones. Seniors can apply for an MSSP waiver at the time of discharge from their residential care facility, or they can apply directly through a Medi-Cal case worker.
MSSP vouchers cover many necessary services for seniors in Chatsworth. Some covered benefits are:
Case worker support for identifying and applying for other entitlement programs seniors might be eligible for
Certified translation and interpreter services
Expert financial advice from a certified senior financial adviser
Caregiver assistance in the home
Adult day care and/or respite care delivered in the senior's home or at a facility in the Chatsworth area
Meal service to the senior's home
Help with household chores
Protective supervision in the home for seniors who need it as a result of cognitive or other behavioral health issues
Personal Emergency Response System (PERS) system installation for rapid medical and other emergency assistance
Public transportation vouchers, as well as dispatch and payment assistance for non-emergency medical transportation within a reasonable radius of Chatsworth
Limited home improvements, such as the installation of wheelchair ramps or guardrails in the home, as well as some weatherization services
Home and Community-Based Alternatives (HCBA) Waiver
Seniors who are transitioning out of residential care and back home, or into the home of a loved one,are likely to face sudden and unexpected costs. California's Home and Community-Based Alternatives (HCBA) waiver program helps cover many of the expenses associated with such a move. Seniors can request an application packet from a Medi-Cal case worker, or apply for an HCBS waiver prior to being discharged from the residential care facility.
Community-Based Adult Services (CBAS)
Seniors in Chatsworth who live independently may wish to participate in the Community Based Adult Services (CBAS) waiver program. CBAS offers a range of miscellaneous services to seniors who live outside of residential care to help keep them safe and comfortable in their own community. Applications go through a case worker, and covered benefits in Chatsworth include, among other things:
Adult day care in the home
Physical therapy for seniors recovering from surgery or an injury
Mental health therapy for seniors with dementia
Free social events that are organized for local seniors enrolled in the CBAS program
Other Financial Assistance Programs in Chatsworth
In-Home Support Services (IHSS)
Seniors in Chatsworth can apply for help in their own homes through California's In-Home Support Services (IHSS) program. IHSS pays the caregiver of a senior's choice for services rendered in the home for support of the senior's independent living. Caregivers may be almost anyone the participating senior designates, including a spouse, family member or friend. Caregivers must complete a background check and a one-day training session at a local IHSS office.
Seniors can apply for the IHSS program in person or by mail at an IHSS office. They can also ask about the program with their designated Medi-Cal case worker. As part of the approval process, seniors can expect a home visit from a program worker, who assigns a set number of hours the program can pay for based on the senior's medical needs. Every two weeks, seniors in the program sign off on caregivers' time sheets to authorize payment by mail.
Paid Family Leave
Chatsworth seniors can get temporary caregiver services from immediate family members through California's Paid Family Leave Act (PFLA). Under PFLA, working adults in California can take up to six weeks off from work to care for a family member who has recently discharged from a hospital or who has a documented medical need. Funds are provided through the worker's payroll withholding deductions, and once exhausted the benefit fund must be repaid before it can be used again. Bi-monthly payments can be spent like any paycheck, but the exact amount is determined by a complex formula based on average earnings over a three-year look-back period.
To apply for PFLA, the loved ones of Chatsworth seniors can contact the state Employment Development Department (EDD) office and provide documentation of both their relationship with the senior and the senior's medical needs. EDD may request a telephone interview and take up to one month to approve payment. State law requires employers to hold open the worker's position for at least six weeks during the leave period.
More Senior Living Resources in Chatsworth
| | | |
| --- | --- | --- |
| Resource | Phone Number | Description |
| | (213) 252-2500 | The Los Angeles Housing Authority operates public housing and other affordable low-income residential units in the Chatsworth area. The authority also administers the Section 8 Housing Choice Voucher program, though applications must go through a waiting list that only opens as funds become available. Seniors can contact the authority by phone or online. |
| | (818) 908-3820 | Bienestar Human Services assists Chatsworth and San Fernando seniors with many unmet needs, such as emergency rent assistance, deposit assistance for those who need housing and help with overdue and soon-to-be-disconnected home utility bills. Seniors can call or visit to apply for help. |
| | (818) 880-4842 | The Valley InterCommunity Council (VIC) operates four senior centers in and around the Chatsworth area where seniors can get no-cost meal service, vouchers for basic needs and transportation services. Seniors can contact VIC through any of its local centers, or by phone on an emergency basis. |
| | (323) 721–4162 | The Maravilla Foundation helps seniors in Chatsworth sign up for the state's Low Income Home Energy Assistance Program (LIHEAP). This program can lower home energy bills by up to 30%. Maravilla offers local seniors help with several other services; including weatherization, carbon monoxide testing and minor home repairs. Chatsworth seniors can get in touch by phone. |
For additional information and planning, please read our comprehensive guide to paying for senior care in California.