Get Pricing & Availability for Assisted Living in Lan Ster, CA
Call (855) 481-6777 for immediate assistance and get more details
Page Reviewed / Updated – July 22, 2020
The 10 Best Assisted Living Facilities in Lancaster, CA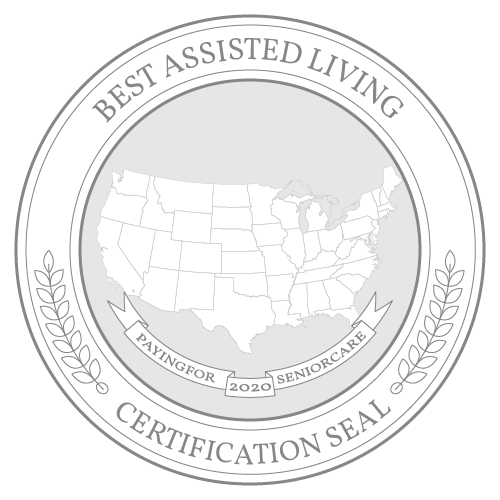 Located in the Antelope Valley region in northern Los Angeles County, Lancaster is a city of approximately 159,000, including an estimated 15,500 adults aged 65 and older. Downtown Los Angeles is about 70 miles south of Lancaster, and regional train service is available throughout the area.
Seniors searching for a full-service retirement destination with great year-round weather will find plenty of options in Lancaster. The Antelope Valley California Poppy Reserve is a spectacular natural area just west of the city that's a popular place for picnics, while the Antelope Valley Mall in neighboring Palmdale is filled with shops and restaurants. Antelope Valley Hospital in Lancaster ranks high for cardiac and surgical care, and there are numerous urgent care and outpatient clinics throughout the city.
Note: Information for Lancaster was not available, so data for the closest city, Los Angeles, was used.
In this guide you'll find our picks for the top 10 assisted living facilities in Lancaster, CA. Additionally, find out more about the cost of assisted living in Lancaster and what financial assistance programs are available.
The Cost of Senior Living and Care in Lancaster
Most types of senior care in Lancaster are either close to or somewhat below the state average in costs. Assisted living in Lancaster, for example, costs an average of $4,500 a month, according to the 2018 Genworth Cost of Care Survey, which is exactly the average reported for the rest of California.
In other areas, Lancaster senior care is generally less expensive. The most dramatic price difference is in the relative cost of nursing home care. Lancaster seniors pay an average of $7,604 a month for a semi-private room in a local nursing home, while the average for the rest of California is $8,365 a month, a $761 per month difference.
Note: Senior care cost data wasn't available for Lancaster, so the data for the closest city, Los Angeles, was used.
How much does Assisted Living Cost in Lancaster?
At $4,500 a month, Lancaster's assisted living costs are close to the middle of monthly expenses among surveyed California cities. Sacramento seniors, for example, pay an average of $4,473 for assisted living, while San Diego matches both Lancaster and the state average at $4,500.
Stockton and San Francisco are the major outliers in the state. Assisted living in the former costs an average of $3,500 a month, while in the latter costs run to $5,500 a month for care.
How much does Home Care Cost in Lancaster?
Home care in Lancaster costs seniors an average of $4,767 a month. This is the same cost seniors pay in San Diego and Sacramento. The California average is $190 a month more, at $4,957.
Bakersfield has some of the lowest home care costs in the state, at an average of $4,385 a month for care. San Francisco is one of the most expensive cities surveyed, with an average reported cost of $5,625 a month. Bakersfield's cost of care is $382 less per month than in Lancaster, while San Francisco's monthly cost is $858 more.
How much does Adult Day Care Cost in Lancaster?
Adult day care in Lancaster is relatively affordable, compared with other California cities. Seniors in Lancaster pay an average of $1,565 a month for adult day care, which is substantially less than the California average of $1,679. Sacramento, San Francisco and San Diego all occupy the middle of the price range among surveyed cities, where each average $1,733 a month for adult day care. Costs in Lancaster are well below those in Chico, the most expensive surveyed city, where adult day care costs $2,134 a month.
How much does Nursing Home Costs in Lancaster?
Nursing home care in Lancaster costs $7,604 a month. This is one of the lowest monthly rates in the state of California, where the statewide average price for skilled nursing is $8,365 a month for a semi-private room. Among California cities, San Francisco reports one of the highest monthly costs for nursing home care, at $9,148 a month, while Bakersfield is the only surveyed city to edge out Lancaster for affordability, at just $7,513 a month for care.
Financial Assistance Programs in Lancaster
Medicaid Program in Lancaster
Seniors in Lancaster who meet the necessary residency and income requirements may be able to get help paying the cost of senior care through the federal Medicaid program, which in California is known as Medi-Cal. Medi-Cal covers many of the costs of basic and urgent medical care, as well as prescription drugs and some residential care options. As an entitlement program, Medi-Cal accepts all qualified seniors in Lancaster, with no waiting periods or annual enrollment caps to limit participation.
Medi-Cal delivers health insurance to its recipients through a network of private sector providers, which offer associated plans structured as HMO or PPO options. Seniors can choose a plan for themselves when they sign up through the Covered California website, or they can switch between plans during the annual end-of-year open enrollment period. A Medi-Cal caseworker is assigned to each new program participant, who can act as the point of contact for benefit applications, program advice and coordination of services.
To sign up for Medi-Cal, seniors in Lancaster must be citizens or legal residents of the United States and residents of the state of California. In case of dire medical need, benefits may be provisionally approved before proof of residency is provided. Seniors must also demonstrate a financial need for services. The income threshold for Medi-Cal is set to 138% of the federal poverty line, which in 2019 means applicants must earn less than $16,395 a year for single adults applying alone.
Married couples are allowed to earn up to $22,108 a year from all income sources combined. Each additional adult in the seniors' household increases this limit by an extra $5,741 a year, whether or not the other adults are also applying for Medi-Cal coverage. Seniors who earn more than these limits may still qualify for coverage, though applicants who earn up to 300% of the federal poverty line may be asked to pay an annual share of the cost before coverage kicks in for them.
Some Lancaster seniors are able to streamline their application process by showing an intake worker their prior acceptance by another low-income program in the state. These other programs use substantially the same income and residency criteria for their participants, and sometimes they even use the same application paperwork as Medi-Cal, and so acceptance into one program is taken as evidence the senior is eligible for all of the other programs. Details vary by the specific program, but Medi-Cal compatible programs in California include:
CalFresh, the state's SNAP or food stamp program
TANF, which is the state's cash aid or welfare program
WIC
Section 8 Housing Choice Voucher program
SSI/SSDI
Seniors in Lancaster can apply for any of these programs, as well as for Medi-Cal, by mail or in person at a Los Angeles County Human Services office, as well as online.
Medicaid Waivers in Lancaster
Assisted Living Waiver Program (ALWP)
Seniors in Los Angeles County may be able to get help paying the cost of assisted living through the state of California's Assisted Living Waiver Program (ALWP). This waiver, which is only available in 15 counties in the state, pays the monthly cost of residency in assisted living facilities for seniors on Medi-Cal.
To qualify for a waiver, seniors must have medical authorization to receive care in a skilled nursing care home or memory care facility but opt instead to live in the less care-intensive environment of assisted living. Seniors in Lancaster can apply for ALWP through their Medi-Cal case worker directly, or via the benefits specialist at a participating assisted living facility anywhere in the county.
Multipurpose Senior Services Waiver
Seniors in Lancaster who prefer to remain in their own homes can get help with many of the most likely expenses through a Multipurpose Senior Services Program (MSSP) voucher. This program pays for many benefits seniors can use to remain healthy, safe and independent in their own homes or the home of a loved one.
Applications can go through a Medi-Cal case worker or the discharge planner at a residential care facility the senior is transferring out of, such as a nursing care home or post-acute rehab facility. Some of the services seniors can get through the MSSP include:
Caseworker support to help identify and apply for other programs the senior might be eligible for
Caregiver assistance in the senior's home
Adult day care
Respite care
Help with household chores
Protective supervision in the home for a senior with Alzheimer's disease or another form of dementia
Meals delivered to the home or in a community dining setting
Financial advice from a certified senior financial adviser
Transportation vouchers for public bus and rail service, as well as call center assistance scheduling disabled ride and wheelchair van service for non-emergency medical transportation
Some home improvements, such as weatherization and mobility upgrades including wheelchair ramps and guard rails
Personal Emergency Response System (PERS) hardware for rapid response to medical and other emergencies
Certified translation and interpreter services
Home and Community-Based Alternatives (HCBA) Waiver
Seniors living at home may be eligible for a Home and Community-Based Alternatives (HCBA) waiver. This waiver program covers many of the costs of independent senior living in Lancaster, as well as reasonable expenses relating to discharge and transfer home from a residential care facility. Seniors can apply for an HCBA voucher directly, through their Medi-Cal caseworker. Some seniors also apply through the discharge desk at the residential facility they are discharging from prior to going home.
Community-Based Adult Services (CBAS)
The state Community-Based Adult Services (CBAS) program picks up many of the miscellaneous costs and other needs that seniors living at home in Lancaster often struggle with. The program offers aid to help cover many reasonable expenses as they come up, as well as providing structured benefits seniors in Lancaster can use to make their lives at home more comfortable. Applications generally go through a case worker, or through a benefits specialist at a residential care community. Covered benefits seniors enjoy include:
Meals delivered to the senior's home or at a local dining facility
Adult day care in the home or at a local facility
Physical therapy for seniors recovering from surgery or an injury
Mental health therapy for seniors with cognitive issues or the early stages of dementia
Monthly social events near Lancaster for seniors enrolled in the CBAS program
Other Financial Assistance Programs in Lancaster
In-Home Support Services (IHSS)
Seniors in Lancaster may be able to hire and pay a personal caregiver through California's In-Home Support Services (IHSS) program. IHSS pays a bi-monthly salary to caregivers who work with seniors in their own homes and who perform some chores outside of the house.
After applying for the program, which may be done through a Medi-Cal caseworker, seniors get a home visit from an IHSS worker to assess their needs. The program then assigns a set number of hours the senior can authorize payment for, which is done every two weeks by signing the caregiver's time sheet. Caregivers can be anyone the senior designates, including a spouse, family member or friend, or the senior can pick a pre-screened caregiver from the IHSS registry. All caregivers must be CPR certified, pass a background check and attend an IHSS training session prior to accepting an assignment.
Paid Family Leave
Seniors in Lancaster can get help from an immediate family member during illness or difficult transitional periods, thanks to California's Paid Family Leave Act (PFLA). PFLA allows employed Californians to take up to six weeks off from work with pay to care for the medical needs of close family members, such as senior parents or grandparents.
To access the program, workers must have been continuously employed over the three years prior to applying for the benefit, as well as have contributed to the program via payroll withholding deductions over that period. The exact benefit amount is determined by a complex formula based on average salary over the three-year look-back period.
Applications for PFLA can be made by phone through the Employment Development Department (EDD), which also handles unemployment and student aid applications for California. EDD caseworkers may require proof of both medical need and closeness of relationship to the senior before approving the application, and a telephone interview may be necessary. Once approved, benefits are paid by mail every two weeks, and funds may be spent like a personal paycheck, without restriction.
More Senior Living Resources in Lancaster
Resource

Phone Number

Description

(877) 428-8844

The Los Angeles County Development Authority (LACDA) maintains a registry of local low-income housing units near Lancaster for seniors who need a place to stay.

LACDA also directly administers several public housing blocks for the county, where low-income seniors can find affordable housing. Applications are received through the online portal, as well as by mail or over the phone.

(213) 482-7252

The Los Angeles Department of Aging operates 16 senior centers in and around the city, including some in the hills around Lancaster, where local seniors can get a range of programs to help them live on their own.

Covered services include legal assistance and meal service, in-home caregiver help, care management advice and support, meal deliveries and paratransit services. Seniors can apply at any of the Department's senior centers in person.

(661) 948-3418

The Salvation Army In Antelope Valley helps seniors in and around Lancaster with food bank services, vouchers for buying needed personal items and emergency shelter if needed. The Salvation Army in Lancaster also delivers emergency financial assistance on a walk-in basis as funds allow.

(323) 721-4162

The Maravilla Foundation helps seniors through its Lancaster location get signed up for the Low Income Home Energy Assistance Program (LIHEAP). LIHEAP may lower seniors' energy bills by up to 30%, as well as provide some emergency assistance to prevent disconnect. Applications may be made in person or by phone.
For additional information and planning, please read our comprehensive guide to paying for senior care in California.