Get Pricing & Availability for Assisted Living in San Marcos, CA
Call (855) 481-6777 for immediate assistance and get more details
Page Reviewed / Updated – November 13, 2020
The 10 Best Assisted Living Facilities in San Marcos, CA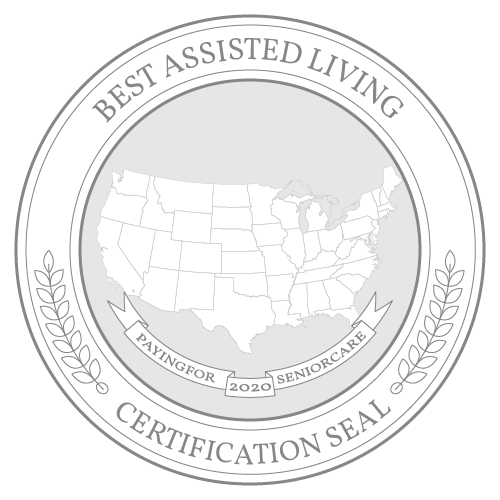 Located just a couple of miles from the shore, the city of San Marcos is a warm and welcoming place to retire. Route 78 runs right through town, and there are several hotels nearby to make visits from family convenient. Niche named San Marcos one of the best places to retire in San Diego County, ranking it high for diversity, good weather and outdoor activities.
Seniors looking for a community to retire in that embraces nature will find much about San Marcos appeals to them. It has many parks and recreation areas, including a river that runs through town. The city is adjacent to the Elfin Forest Recreational Reserve and has its own lake, and these locations make an ideal place for an evening stroll. Its dining scene is well known among foodies for a diverse selection with options from around the globe.
Note: Information for San Marcos was not available, so data from the nearest city, San Diego, was used.
Check out this list of the top 10 assisted living communities in and around San Marcos to find one that might fit your needs well. Additionally, find out more about the cost of assisted living in San Marcos and what financial assistance programs are available.
The Cost of Senior Living and Care in San Marcos
The cost of senior care in San Marcos is generally close to the average price in the rest of California at large, according to the 2018 Genworth Cost of Care Survey. Assisted living in San Marcos, for example, costs an average of $4,500 a month, which is exactly the reported average cost in California. Monthly costs are nearly as close for adult day care, which costs $1,733 in San Marcos and $1,679 in California.
Note: Senior care cost data wasn't available for San Marcos, so the data for the closest city, San Diego, was used.
How much does Assisted Living Cost in San Marcos?
Assisted living in San Marcos costs an average of $4,500 a month. This is identical to the average cost for the rest of California. Los Angeles also reports monthly costs of $4,500 for assisted living. Sacramento is close to this range, at $4,473 a month.
By contrast, San Francisco and San Luis Obispo have some of the most expensive assisted living averages in the state. Seniors in these two cities pay $5,500 and $5,450 a month, respectively. Seniors in Bakersfield pay some of the lowest costs in the state. Assisted living there runs to an average of just $3,150 a month.
How much does Home Care Cost in San Marcos?
Home care in San Marcos costs an average of $4,767 a month, which is in line with the exact total Los Angeles and Sacramento report. All three cities are somewhat less expensive than the state average, which is $4,957 a month for home care. San Francisco and San Luis Obispo seniors pay some of the highest costs in the state for this service, at $5,5,625 and $5,053, respectively. Seniors in Bakersfield pay some of the lowest home care costs in the state, at just $4,385 a month on average.
How much does Adult Day Care Cost in San Marcos?
Adult day care costs an average of $1,733 a month for San Marcos seniors. This is exactly the cost seniors pay in Sacramento and San Francisco, though it is a little over $50 more per month than the $1,679 seniors pay across California on average. Many California cities cluster close to the middle for adult day care costs, though one outlier, Chico, reports an average monthly cost of $2,134. Los Angeles rests on the other end of the price continuum, at just $1,565 a month for adult day care.
How much does Nursing Home Costs in San Marcos?
Nursing home care in San Marcos averages $8,517 a month, roughly $150 a month more than the average cost in California, which is $8,365 for a semi-private room in a skilled nursing facility. Sacramento matches San Marcos' average price, at $8,517, while San Francisco tops the list of surveyed cities at $9,148 a month for nursing care.
Some of the lowest costs seniors pay in California are in San Luis Obispo and Los Angeles, where costs average $7,604, or in Bakersfield, which reports an average price of $7,513 a month.
Financial Assistance Programs in San Marcos
Medicaid Program in San Marcos
Seniors in San Marcos who earn up to 138% of the federal poverty line may be eligible for financial assistance through the state Medicaid program, known in California as Medi-Cal. Medi-Cal pays for basic medical care, some medications and much of the cost of residential care for seniors who qualify for the program. Unlike some assistance programs, Medi-Cal is an entitlement, which means any eligible resident of California who meets the income requirements may apply and receive care with no waiting periods or annual enrollment caps.
Annual income thresholds are based on federal poverty guidelines, which are adjusted upward every two years. In 2018, seniors applying for Medi-Cal could get no-cost healthcare if they earned less than $16,395 a year from all sources combined. Married couples are allowed to earn up to $22,108 a year and may apply individually or together. Each additional adult who lives in the household raises the allowed income level by an extra $5,741, whether that adult is applying for Medi-Cal or not.
Medi-Cal delivers health coverage through an in-state network of private health insurance companies, such as Blue Cross/Blue Shield and Kaiser Permanente. Medi-Cal plans offered through these carriers can be examined, and seniors may choose the one they prefer, through the Covered California website. Applications can also be submitted through a county Human Services office. Medi-Cal plans can be either HMOs or PPOs, and seniors must choose their preferred option during the annual open enrollment period at the end of the year.
Many seniors in San Marcos can streamline their application process if they have previously been approved for certain other low-income benefit programs. These programs use the same enrollment and eligibility criteria as Medi-Cal, and so approval by one or more of them is considered evidence of eligibility for Medi-Cal. Some programs even use the same application form as Medi-Cal. Compatible programs that Medi-Cal intake workers can accept include:
SSI/SSDI
TANF, also called Cash Aid or welfare
CalFresh, the state's SNAP or Food Stamp program
WIC
Section 8 housing support
Acceptance into subsidized low-income housing
Refugee status or federal approval of asylum
Medicaid Waivers in San Marcos
Assisted Living Waiver Program (ALWP)
Seniors who live in San Diego County may be able to pay some of the costs associated with assisted living with an Assisted Living Waiver Program (ALWP) voucher. This voucher applies to seniors who qualify for Medi-Cal and have a medical recommendation to live in a skilled nursing care home. To get the waiver, seniors must opt out of the higher level of care and transition into a participating assisted living facility. ALWP vouchers are only available in 15 counties in the state, including San Diego.
Applications for ALWP vouchers can be made prior to moving into assisted living, through a Medi-Cal caseworker, or after the move through a benefits specialist at the facility. Seniors can also call the San Diego County benefits office through the Choose Well helpline at (619) 795-2165.
Multipurpose Senior Services Waiver
Seniors who choose to remain in their homes in San Marcos may be able to pay some of the associated costs of independent living through the state's Multipurpose Senior Services Program (MSSP) voucher. This voucher covers many of the costs that help keep seniors safe and comfortable in their own homes, including:
Expert advice about eligible benefits from case managers
Caregiver assistance at home
Respite care
Adult day care
Some mobility-based home improvements, such as new wheelchair ramps and guard rails
Approved home repairs and weatherization
Vouchers for public transportation, as well as scheduling and payment assistance for medical and disabled ride services
Personal Emergency Response System (PERS) hardware, including call buttons
Protective supervision in the home for seniors with dementia
Translation and interpreter services
Meal service
Financial advice from certified senior financial advisers
Seniors in San Marcos can apply for the MSSP voucher through their Medi-Cal caseworker. They can also submit an application through the benefits specialist at a residential facility they are transitioning out of, such as a post-acute care home.
Home and Community-Based Alternatives (HCBA) Waiver
Seniors can get some of the cost of moving home from residential care covered by the Home and Community-Based Alternatives (HCBA) waiver program. This voucher pays for miscellaneous reasonable expenses related to the transition back home after time spent in residential care. Applications are usually submitted through the discharge or benefits planner at the discharging facility.
Community-Based Adult Services (CBAS)
San Marcos seniors with unmet financial needs can get some help through the Community Based Adult Services (CBAS) waiver program. This catch-all program helps seniors whose needs might otherwise fall through the gaps with financial assistance paying for, among other things:
Adult day care in the home or at a local facility
At-home or facility-based meal delivery
Scheduled social events with other seniors in the program
Physical and mental health therapy delivered either at the seniors' home or in a local facility
Other Financial Assistance Programs in San Marcos
In-Home Support Services (IHSS)
Seniors in San Marcos may be able to get in-home caregiver assistance through the In-Home Support Services (IHSS) program. This voucher pays seniors' preferred caregivers for the hours they work in the seniors' home. Caregivers can be spouses, family or friends of seniors in the program, provided they are CPR certified and attend a training session. Seniors can enroll in IHSS through their Medi-Cal caseworker. Program participants are allotted a certain number of hours per month the state will pay for caregiver help, and they must sign off on hours worked every two weeks to authorize payment.
Paid Family Leave
San Marcos seniors can get temporary caregiver assistance from an immediate family member who has taken up to a six-week leave of absence from work under California's Paid Family Leave Act. This act provides for payroll deductions from employees' paychecks, which can then be paid back out to cover lost wages during family members' illness or transitional periods when coming home from residential care.
Benefit amounts vary with the workers' previous wages during a three-year look-back period, and with the amount of money, the employee has contributed to the fund over the years. Applications should be submitted as early as possible through the state's Employment Development Department (EDD), which may be done by phone. EDD may require documentation of the family relationship and medical need for support, as well as to conduct a telephone interview as part of the approval process. By state law, employers are required to hold the caregiver's job open for up to six weeks while they are out.

More Senior Living Resources in San Marcos
Resource

Phone Number

Description

San Diego County Health and Human Services (HHS)
(858) 694-3900
San Diego County provides multiple services that help San Marcos seniors get or stay in affordable housing. HHS administers the local Section 8 housing choice voucher program, offers emergency homelessness assistance and maintains a list of affordable properties in the area. Seniors can get in touch online or by phone.
Aging and Independence Services
(800) 510-2020
San Diego County's Aging and Independence Services provides caregiver support, training resources and financial assistance for seniors in San Marcos who wish to remain in their own homes. Seniors can apply by phone.
Low Income Home Energy Assistance Program (LIHEAP)
(800) 411-7343
San Diego Gas & Electric offers reduced rates to San Marcos residents with qualifying low income through the state-funded LIHEAP system. This program can significantly reduce monthly home energy costs, and seniors in San Marcos can apply for it directly through the mail with SDG&E. Applications can be requested by phone.
For additional information and planning, please read our comprehensive guide to paying for senior care in California.