Get Pricing & Availability for Assisted Living in Claremont, CA
Call (855) 481-6777 for immediate assistance and get more details
Page Reviewed / Updated – October 6, 2022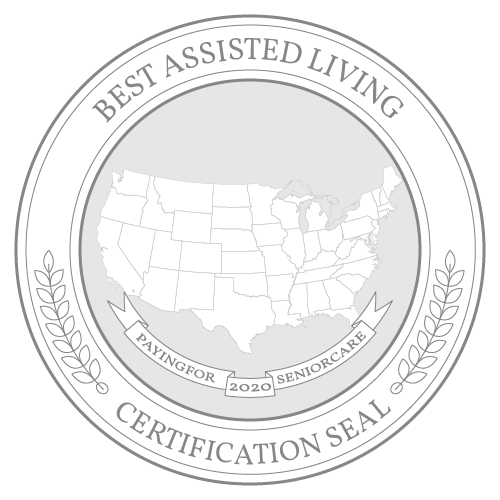 Even though the overall cost of living in Claremont is higher than both the California and national averages, there are still ways for seniors to save in this community. Health care costs, which take a pretty big bite out of many seniors' budgets, are over 10% lower in Claremont than the national average and 3 percentage points lower than the California average. Additional savings can be found at the state income tax level — California doesn't collect personal income tax on Social Security payments, and other retirement income is taxed on a sliding scale that reserves the highest rates for the very wealthy. The average cost of assisted living in Claremont is $5,250 per month, although individual costs may vary.
In addition to providing a list of the best assisted living facilities in Claremont, CA, this guide provides an overview of the cost of assisted living in Claremont, as well as average costs for other types of care. Additionally, find a list of free and low-cost services that provide seniors with a variety of assistance in their communities.
The Cost of Assisted Living Care in Claremont, CA
According to the 2021 Genworth Cost of Care Survey, Claremont and other Los Angeles metro communities pay a monthly average of $5,250 for assisted living. While this mirrors the California average, it's $750 higher than the national average of $4,500. Within California, assisted living costs in Redding average $4,450 per month but rise to $6,319 in San Francisco. Those in Riverside pay $4,000, while their coastal counterparts in San Diego pay a monthly average of $5,475.
Claremont: $5,250
California: $5,250
United States: $4,500
Redding: $4,450
San Francisco: $6,319
Riverside: $4,000
San Diego: $5,475
The Cost of Other Types of Care in Claremont, CA
The only other type of senior care in Claremont that's less expensive than assisted living is adult day health care, which averages $1,652 per month. In-home care and home health care average $5,911 each, with home health care being similar to in-home care but with the addition of clinical services. The most expensive option, nursing home care, averages $9,125 for a semiprivate room and $11,269 for private accommodations.
Assisted Living Facility: $5,250
In-Home Care: $5,911
Home Health Care: $5,911
Adult Day Health Care: $1,652
Nursing Home Facility (semiprivate room): $9,125
Nursing Home Facility (private room): $11,269
Note: Data for Claremont was unavailable, so data for the nearest city, Los Angeles, was used instead.