Get Pricing & Availability for Assisted Living in Oakland, CA
Call (855) 481-6777 for immediate assistance and get more details
Page Reviewed / Updated – October 19, 2020
The 10 Best Assisted Living Facilities in Oakland, CA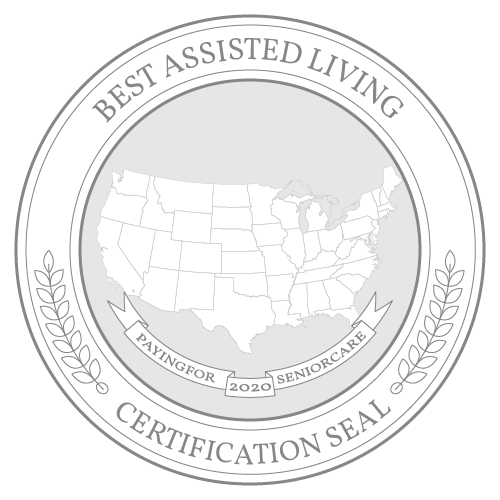 Oakland is the county seat of Alameda County, CA, and curves along the eastern side of the San Francisco Bay. It connects to downtown San Francisco via the Bay Bridge.
Oakland offers plenty of cultural and entertainment activities. The Oakland Museum of California offers exhibits on natural science, art and the history of the state. The city's parks include Cesar Chavez Park, where seniors can take in magnificent Pacific sunsets. Of 433,000 residents, 12.5% are seniors 65 years old and above. Nearby Lake Merritt is the country's largest saltwater lake. To get around the San Francisco Bay Area, seniors can take the reliable Bay Area Rapid Transit (BART) system, which offers senior discounts. Oakland's safest neighborhoods are located on the city's eastern edge and amenities include the Oakland Downtown Senior Center.
Note: Information for Oakland was not available, so data from the nearest city, San Francisco, was used.
Check out our list of the top 10 assisted living facilities in Oakland to find the one that best suits your lifestyle. Additionally, find out more about the cost of assisted living in Oakland and what financial assistance programs are available.
The Cost of Senior Living and Care in Oakland
In Oakland and across the entire Bay Area, senior care is more expensive than in most parts of California. This is most likely due to the notoriously high living costs in the region. According to the Genworth 2018 Cost of Care Survey, the average monthly cost of home health care, adult day care, assisted living care and nursing home care are all higher in Oakland than in the average California city.
How much does Assisted Living Cost in Oakland?
Oakland's average monthly assisted living costs of $5,500 are $1,000 higher than the state median, and they are higher than what residents pay in most of California's big cities as well as in most nearby areas. Among large cities in California, only San Francisco and San Jose have similar assisted living costs. Residents of Los Angeles, San Diego and Sacramento all pay about $1,000 less per month.
In the inland areas of Northern and Central California, costs are even cheaper. Assisted living in Fresno costs an average of $3,500 a month. In Modesto, it is $3,200 a month.

How much does Home Care Cost in Oakland?
Oakland's home care costs are among the highest in the state of California. At $5,720 a month, they are almost $800 higher than the state median of $4,957. San Jose and San Francisco have similarly high costs, while Los Angeles, San Diego and Sacramento all come in at roughly $1,000 cheaper per month.
Once again, the inland cities of Fresno and Modesto have the cheapest costs of all cities surveyed. Residents in those towns pay $4,528 and $4,576, respectively, for home care.

How much does Adult Day Care Cost in Oakland?
Oakland's average adult day care costs of $1,993 per month are among the state's highest. Even San Francisco, among the country's most expensive cost-of-living cities, has cheaper costs at $1,733 a month. The state median, at $1,679, is even lower. Los Angeles, San Diego, Sacramento and Fresno all have monthly adult day care costs that are at least $200 lower than those found in Oakland. In Modesto, it is even cheaper, coming in at $1,517 per month.
How much does Nursing Home Costs in Oakland?
As is the case with most other areas of senior care, nursing home costs are more expensive in Oakland than in most of California. The city's average monthly cost of $9,125 is more than $700 higher than the state median of $8,365. It is also higher than the costs found in every major California city except San Francisco, where costs are marginally more expensive at $9,148 per month.
Among California's largest cities, Los Angeles has the cheapest average monthly nursing home costs at $7,604 a month, while residents of San Diego and Sacramento both pay an average of $8,517 a month. Typical nursing home costs in the inland cities of Fresno and Modesto come in between $8,600 and $8,900 monthly.

Financial Assistance Programs in Oakland
Medicaid Program in Oakland
California has a version of Medicaid called the Medi-Cal program for seniors, which helps pay for an array of senior services, including assisted living, nursing home care and home care. Medi-Cal is an entitlement program in California. That means there are no waiting lists or enrollment caps. Any state resident who meets the program's requirements can sign up and immediately begin receiving all available services.
To receive Medi-Cal, residents must qualify on an income basis. That means having a monthly income below $1,012 for a single person or $1,372 for a married couple to receive total assistance. Recipients with incomes below these thresholds do not have to pay anything out of pocket for Medi-Cal services. Those with higher monthly incomes may still receive Medi-Cal but will likely have to contribute to the costs of certain services.
Applicants also must have total assets below $2,000 for a single person and $3,000 for a married person to qualify for Medi-Cal.
You can visit the program's website or call (866) 613-3777 to apply for Medi-Cal or receive more information.

Medicaid Waivers in Oakland
Home and Community-Based Services (HCBS) Medi-Cal Waiver
The Home and Community-Based Services (HCBS) waiver is one of two waiver programs available to seniors in Oakland. It helps pay for the costs of assisted living care received at home or a facility, with its primary goal being to keep seniors from having to relocate to a hospital or skilled nursing facility whenever possible. By helping these older adults pay for assisted living, the program lets them continue living more of an independent lifestyle. To find out more about the HCBS waiver, call (213) 897-6774.
Assisted Living Waiver Program (ALWP)
The Assisted Living Waiver Program helps pay for care received in an approved Oakland assisted living facility. You must meet Medi-Cal's income and asset requirements to qualify. You also must show a demonstrated need for assisted living care.
Because the two programs listed above are waivers and not entitlements, both are subject to enrollment caps and waiting periods. Even if you qualify for services, you are not guaranteed to begin receiving them immediately.

Other Financial Assistance Programs in Oakland
In-Home Supportive Services (IHSS)
The In-Home Supportive Services (IHSS) program helps eligible participants pay for assisted living care. One of the best aspects of this program is recipients can choose their caregiver as long as they follow the program's guidelines. In other words, a participant can select a friend, family member or loved one to provide them care, and IHSS will help pay for it. To qualify, you must be 65 or older and eligible for Medi-Cal. To apply or learn more, call (888) 944-4477.
PACE
The PACE program helps cover the costs of long-term care services received at home or in a facility. To qualify for help, you must be at least 55 years old and require assistance with one or more activities of daily living (ADLs), such as eating, bathing or transportation. Depending on your income, PACE might be completely free or you may have to come out of pocket for a small portion of your costs of care.
Because PACE is a Medi-Cal program, it is an entitlement and, therefore, not subject to enrollment caps or waiting periods. You can learn more by visiting the program's website.
Multi-Purpose Senior Services (MPSS) Program
The MPSS program provides free in-home care services to Oakland residents who are 65 years or older and need help with one or more ADLs. There is no out-of-pocket contribution required from qualifying participants. To apply or learn more, visit the program's website or call (800) 510-2020.
Supportive Services Program
The Supportive Services Program is similar to the MPSS program in that it offers free assistance with in-home care services and requires participants to need help with at least one ADL. However, SSP is available to Oakland residents even if they are not 65 or older. You can apply or learn more by calling (866) 563-7380.
More Senior Living Resources in Oakland
| | | |
| --- | --- | --- |
| Resource | Phone Number | Description |
| Lake Merritt Senior Housing | (510) 763-1417 | Lake Merritt is an affordable apartment community in Oakland for seniors age 62 and above who have a demonstrated financial need. The units were renovated, including new kitchens, flooring and appliances. The community is located in a walkable neighborhood. |
| Lincoln Court Senior Apartments | (510) 336-0170 | Lincoln Court is a three-story affordable apartment community in Oakland featuring 82 units reserved for seniors with demonstrated financial needs. It is a tax-credit community, meaning the complex receives a tax break in exchange for providing housing at below-market rents. |
| Bridge Housing | (510) 985-6421 | Bridge Housing offers 90 affordable housing units at below-market rents for seniors and families who make between 30 and 50% of Oakland's median income. |
| The Altenheim Senior Housing | (510) 531-6389 | The Altenheim is an affordable housing complex on MacArthur Boulevard that is specifically for senior households making between 20 and 50% of the area's median income. |
For additional information and planning, please read our comprehensive guide to paying for senior care in California.