Get Pricing & Availability for Assisted Living in Orange, CA
Call (855) 481-6777 for immediate assistance and get more details
Page Reviewed / Updated – October 22, 2020
The 10 Best Assisted Living Facilities in Orange, CA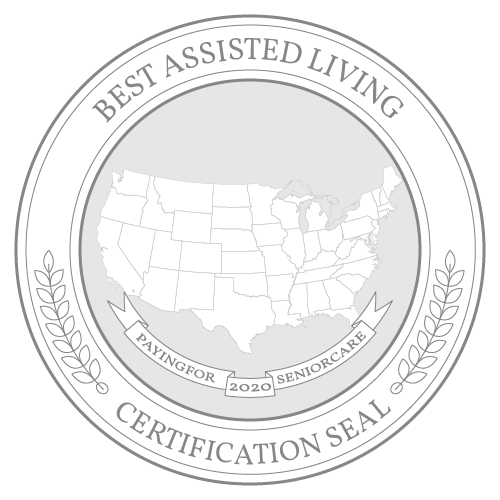 Situated in Orange County, California, Orange offers a combination of small-town friendliness and charm with quick access to big-city amenities in nearby Los Angeles, located just 31 miles away. Orange is also close to Disneyland Park in the neighboring community of Anaheim.
Orange's vibrant Old Town District features an abundance of boutique shopping, innovative dining and entertainment possibilities. Many of the homes in Old Town were built before 1920, and unlike other communities in the area, Orange decided to preserve these structures rather than tear them down to make room for new construction. Orange offers a pleasant climate, with typical summer highs in the 80s and average midwinter lows in the 40s.
Note: Information for Orange was not available, so cost data for the Riverside area was used.
Check out our list of Top 10 assisted living facilities in Orange, CA, and see if there's one that's just right for you. Additionally, find out more about the cost of assisted living in Orange and what financial assistance programs are available.
The Cost of Senior Living and Care in Orange
Senior living in Orange is generally less expensive than it is in the rest of California, according to the 2018 Genworth Cost of Care survey. Assisted living in Orange, for example, costs an average of $3,500, while the same level of care costs $4,500 across the rest of the state of California. Home care costs are likewise more affordable in Orange , where costs average $4,481 per month than the California state average of $4,957.
Adult day care in Orange costs an average of $1,668 per month for seniors and their caregivers, while the same services in the rest of California cost an average of $1,679. Nursing home care is one of the more expensive levels of care seniors in California can opt for. The cost of a semi-private room in the average California city is $8,365, while costs in Orange average $7,559 per month for the same care.
Note: Senior care cost data wasn't available for Orange, so the data for the closest city, Riverside, was used.
How much does Assisted Living Cost in Orange?
Assisted living in California costs an average of $4,500 per month. The same level of care in Orange is $1,000 less expensive, at $3,500 per month. Los Angeles and San Diego are in line with the state average, with both reporting $4,500 per month for assisted living, while Stockton matches Orange at $3,500 per month. Chico is intermediate between these cities, with an average monthly cost for assisted living of $4,000.
San Jose and San Francisco report monthly costs at the high end for assisted living in California. Assisted living in both cities averages $5,500 a month, which is $1,000 a month more than the state average and a full $2,000 a month higher than Orange. Bakersfield has the lowest average cost of assisted living among surveyed cities in California. This level of care in Bakersfield costs just $3,150 a month.

How much does Home Care Cost in Orange?
Home care in California costs an average of $4,957 per month. This is over $500 a month higher than the average cost of home care in Orange, where care costs $4,481 per month. Prices for home care in other California cities cluster around the middle of this price range. Los Angeles and San Diego, for example, average $4,767 a month. Stockton is very close to these costs, at $4,957 per month for home care.
Bakersfield is an outlier on the low end of home care costs in California. Prices in Bakersfield average $4,385 per month, while Chico reports an average home care cost of $4,433. At the high end, San Francisco averages $5,625 per month for home care, while San Jose leads the state at $5,720.

How much does Adult Day Care Cost in Orange?
Adult day care costs an average of $1,679 per month in California. The city of Orange reports costs that are very close to the state average, at $1,668 per month for adult day care. Most surveyed cities in California hew close to these prices, with very little deviation from the median on either side. Bakersfield and Stockton, for example, report average costs of $1,653 and $1,679, respectively.
California cities that range further out from the state average include, on the high end, San Jose and San Francisco, where prices for adult day care average $1,993 and $1,733, respectively. San Diego matches San Francisco at $1,733 per month. Chico is at the high end of the cost spectrum, at $2,134 a month, while the city of Los Angeles reports some of the lowest costs in the state, at $1,565.

How much does Nursing Home Costs in Orange?
Nursing home care tends to cost more than most other levels of care in the state of California. Across the state, nursing care costs average $8,365 a month for a semi-private room. The same level of care in Orange costs significantly less, at $7,559 a month. Bakersfield is close to Orange 's average cost, reporting an average cost of $7,513 per month for nursing home care. Los Angeles is not much more expensive than these cities, at $7,604 a month.
Several California cities are significantly more expensive than Orange. Nursing home care in Stockton costs $8,173 per month, while San Diego averages $8,517 a month for care. Chico is in the same range, with an average cost of care of $8,456 a month. San Jose and San Francisco are among the most expensive cities in the state, with average costs of $9,125 and $9,148 a month, respectively.

Financial Assistance Programs in Orange
Medicaid Program in Orange
In the state of California, the Medicaid program is known as Medi-Cal. This program is administered as an entitlement, which means all qualifying applicants can sign up and receive benefits without enrollment caps or waiting lists.
Medi-Cal delivers care through a network of health insurance providers throughout the state, such as Blue Cross/Blue Shield and Kaiser Permanente. These providers structure their Medi-Cal services as either HMO or PPO plans, which are open to seniors in Orange who meet program requirements. The details of these plans vary somewhat, but all cover the cost of preventive care and both urgent and emergency care. All Medi-Cal plans in California allow for certain additional costs, such as specialist care and second opinions. Residential care is also a commonly covered benefit for California's Medi-Cal recipients, though details of coverage vary.
Seniors in Orange who would like to sign up for a Medi-Cal managed care plan must be U.S. citizens or legal residents, residents of the state of California and either demonstrate a disability or medical need for coverage or provide proof of age for seniors age 62 and over. Applicants who lack secure housing do not necessarily have to provide proof of residence during the Medi-Cal intake process, though some form of mailing address is generally helpful when signing up.
In addition to the demographic requirements for Medi-Cal, applicants must meet certain income limits. These are based on the Federal Benefit Rate (FBR), which determines financial eligibility for multiple means-tested entitlement programs. In California, seniors qualify for needs-based coverage if they earn less than 138% of the federal poverty line. The exact dollar amount is adjusted upward every two years, but in 2018 the maximum allowable income from all sources is $16,395 a year for single applicants applying for themselves. Married couples have a higher ceiling, at $22,108 a month. For each additional adult member of the household, an extra $5,741 a year, regardless of whether the adult is also applying for benefits.
Seniors in Orange who earn more than these limits may still be eligible for Medi-Cal coverage. Applicants who earn between 138% and 300% of the FBR can still qualify for coverage with a copay and/or a share of cost that shifts some of the price of healthcare to the recipient. Details of these charges can get complicated, and only a Medi-Cal intake worker or certified senior consultant can provide a definitive benefit and cost quote.
Direct support is available to seniors in Orange through Medi-Cal's In-Home Support Services (IHSS) program. This program pays the direct cost of an in-home caregiver for seniors who wish to remain in their own homes. Qualifying seniors can sign up for the program, and after a home inspection, a program worker authorizes an allotment of billable hours per month. Seniors can then hire registered caregivers, who may be spouses, family and friends of theirs, and authorize payment from the program for services delivered during the month. IHSS benefits are delivered this way to maximize seniors' control over how care is delivered.
Applications for Medi-Cal are accepted year-round, though enrollment in managed care plans is only open during the annual open enrollment period. Applications can be submitted by benefits specialists at residential care facilities and hospitals, as well as by the applicants themselves in person or online through the Covered California website.

Medicaid Waivers in Orange
Assisted Living Waiver Program (ALWP)
Medi-Cal's Assisted Living Waiver Program (ALWP) is a cost-saving program that encourages seniors who qualify for nursing home care to opt for assisted living instead. The waiver pays directly toward the monthly cost of care for qualifying seniors, but it does not cover any of the cost of a personal caregiver or physical therapist.
Seniors can apply for an ALWP waiver through the benefits coordinator at their residential care facility. Alternatively, seniors in Orange can apply for a waiver directly from a Medi-Cal worker, or through the Medi-Cal website. Benefits are restricted to participating assisted living facilities in just 15 California counties, of which Orange is one.
Multipurpose Senior Services Waiver
Seniors in Orange who qualify for an ALWP waiver may also qualify for a Multipurpose Senior Services Program (MSSP) waiver. This waiver operates much like the ALWP, but it covers many of the costs seniors need to pay to safely remain at home. Benefits can be provided for seniors who live in their own homes, the homes of family members or other private residence. Applications can be submitted through a Medi-Cal worker. Covered benefits include:
In-home caregivers
In-home or remote location adult day care and respite care services
Minor home repairs and improvements, such as the installation of ramps and guard rails
In-home supervision for seniors with dementia
Meal service, both home delivered and meals served in community facilities
Help with household chores
Transportation and ride service for mobility-impaired seniors
Money management and financial advice for seniors
Benefits advice and care coordination by experienced case managers
Personal Emergency Response System (PERS) devices
Translation and interpretation services
Home and Community-Based Alternatives (HCBA) Waiver
Seniors in Orange can get help from the Home and Community-Based Alternatives (HCBA) waiver when they're moving out of residential care and back into their own homes. Meant for seniors who are leaving residential care, this waiver combines the benefits of several older programs to pay some of the costs of moving and getting resettled back at home, including some caregiver benefits and both durable and disposable medical supplies. Applications may be submitted at the time of discharge by residential care benefits coordinators.
Community-Based Adult Services (CBAS)
Community Based Adult Services (CBAS) waivers help cover the cost of adult day care for seniors in Orange. Funds are delivered directly from Medi-Cal, and can be applied for through a Medi-Cal worker. Benefits of the program include supervision for seniors who need constant attendance, some meal service, including delivery at home, and physical and mental therapy, which may be delivered at a facility or in the seniors' own home.

Other Financial Assistance Programs in Orange
Paid Family Leave
California's Paid Family Leave Act allows immediate family members of disabled seniors to take up to six weeks off from work to care for their senior loved ones. Benefits are paid through the state's Employment Development Department (EDD), which also administers the state's unemployment and student aid programs. Applications can be made by phone to the EDD intake staff. Medical documentation of need is usually required for final approval of leave.

More Senior Living Resources in Orange
Resource

Phone Number

Description

Community Development Department
(714) 744-7220
The City of Orange administers the federal Section 8 housing voucher program through its Community Development Department. This department also plans for land use issues and fair housing enforcement that can help seniors in Orange find affordable rental housing. Applications for Section 8 are accepted as funds are available, and most new applicants go onto a waiting list. Applications can be made directly through the department by phone or in person.
Orange Community Services
(855) 886-5400
Orange Community Services reports on current openings for low-income housing in 18 cities in Orange. Seniors and veterans can get direct referrals from the program to find affordable rental housing without a waiting list. Seniors can apply through their benefits social worker or at the leasing office of a participating property.
Community Action Partnership of Orange
(714) 839-6199
Community Action Partnership of Orange helps seniors get signed up for California's Low-Income Home Energy Assistance Program (LIHEAP). This program reduces the cost of home utility service by up to 50% for seniors in Orange who meet the income requirements. Applications can be made online, by phone or in person at a county benefit office.
ReadyOC
(714) 663-8188
ReadyOC helps seniors get their homes prepped for potential natural disasters, such as earthquakes, fire and flood. Some minor home modifications are paid for by the program to improve safety. Seniors can apply over the phone.
For additional information and planning, please read our comprehensive guide to paying for senior care in California.