Get Pricing & Availability for Assisted Living in Tarzana, CA
Call (855) 481-6777 for immediate assistance and get more details
Page Reviewed / Updated – November 09, 2020
The 10 Best Assisted Living Facilities in Tarzana, CA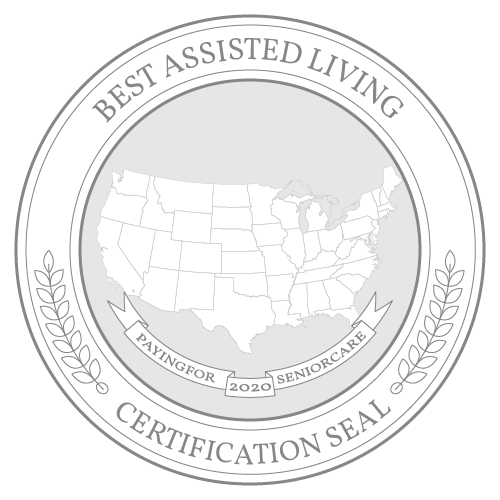 Tucked into the San Fernando Valley, Tarzana is a small neighborhood within LA that is only 8.79 miles across. It is bordered along its southern edge by Topanga State Park and its west side by the Woodland Hills making it an extremely scenic place to live. Seniors enjoy the walkable city streets and the quiet charm of the city compared to the more metropolitan areas of LA.
The neighborhood itself is home to about 40,000 people, making it a great place for seniors who want to be close to the city amenities of LA but outside of the crowds. The cost of living in the neighborhood is 73% higher than the rest of the US as can be expected given the nature of LA, but it offers almost perfect weather with a mild, Mediterranean climate and warm winters.
Note: Information for Tarzana was not available, so data from the nearest city Los Angeles, was used.
Read our list of the top 10 assisted living facilities in Tarzana to see which ones may be right for you. Additionally, find out more about the cost of assisted living in Tarzana and what financial assistance programs are available.
The Cost of Senior Living and Care in Tarzana
According to the Genworth 2018 Cost of Care Survey, the average price of assisted living in Tarzana is the same as the state average, and other types of senior care are also similar to the state average. The largest difference in price is in nursing homes where Tarzana is around $700 cheaper than California as a whole.
Note: Data on the average cost of senior care wasn't available for Tarzana specifically, so the data for the wider Los Angeles area was used.
How much does Assisted Living Cost in Tarzana?
The average cost of assisted living in Tarzana is $4,500 a month, which is the same as the California average.
The most expensive area for this level of care is San Francisco ($5,500) followed closely by San Luis Obispo ($5,450). The lowest average price is in Bakersfield at $3,150 a month, while the most affordable major city in California is Sacramento at $4,473.
How much does Home Care Cost in Tarzana?
In-home care is around $200 a month cheaper in Tarzana than the state average of $4,957. The most expensive areas for this type of care in California are San Francisco at $5,625 and San Luis Obispo at $5,053.
The lowest prices for home care are in Visalia at $4,290 and Bakersfield at $4,385. The most affordable major city is Sacramento which both have an average cost of $4,767.
How much does Adult Day Care Cost in Tarzana?
The average monthly cost of adult day care in Tarzana is approximately $100 less than the state average of $1,679. There is little variation in cost from area to area in most cases, with just $100 difference above or below the California average. The exception is Visalia where adult day care is substantially cheaper with a cost of $1,040 a month.
In nearby Oxnard, the cost is $1,712 a month, about $150 higher than Tarzana, while the most expensive adult day care is in San Luis Obispo at $1,798, $233 more than Tarzana.
How much does Nursing Home Costs in Tarzana?
The pricing of nursing home care is fairly consistent across California when compared to other states. This level of care in Tarzana is around $750 cheaper than the state average of $8,365. In nearby Oxnard at $8,213, the cost is higher and more in line with the average.
The most expensive area for nursing home care is San Francisco at $9,148, and the most affordable areas are Visalia at $6,540 and Bakersfield at $7,513.
Financial Assistance Programs in Tarzana
Medicaid Program in Tarzana
Medicaid provides a set of health services and nursing home care to residents by using state and federal resources. In Tarzana, and California as a whole, it's known as Medi-Cal. The goal is to provide essential health services to low-income seniors, the disabled and other at-risk groups.
The core services covered by Medi-Cal include outpatient and emergency services, mental health treatment, prescription drugs, hospital care, therapies and wellness services, as well as dental and vision.
Nursing home care is covered under the standard Medi-Cal plan and this type of care is an entitlement in California, which means there is no waiting list to receive financial assistance.
Assisted living is not covered under the standard plan and it is not an entitlement. Seniors and the disabled who wish to enter assisted living instead of a nursing home must be approved for the Assisted Living Waiver before receiving financial assistance, and there is often a waiting list. The ALW is explained below.
Californians who are eligible to receive Supplemental Security Income payments are automatically eligible for Medi-Cal. This is sometimes referred to as SSI-linked Medi-Cal and is the simplest method of obtaining full coverage.
Those who can't qualify for SSI may be eligible for Medi-Cal coverage under the Aged & Disabled Federal Poverty Level Program. The A&D FPL provides full coverage for low-income seniors and the disabled.
As of 2019, individuals on Aged and Disabled Medi-Cal cannot exceed a monthly income of $1,242 ($1,682 for couples of both applying) and must be at or below $2,000 of countable assets ($3,000 for couples if both applying). Non-countable assets include the primary residence, one vehicle and various personal property.
Applicants for Aged and Disabled Medi-Cal must be 65+ or blind or disabled by Social Security standards and on a low income as noted above. They must also be a U.S. citizen or national, or otherwise lawfully permitted to receive services.Applications for Medi-Cal can be made online at Covered California. Instructions on submitting forms by mail or in person are also available, as well as a service for residents to apply by phone.
Other Financial Assistance Programs in Tarzana
Medi-Cal Home and Community-Based Services (HCBS) Waivers
The HCBS waivers are part of a Medi-Cal program that allows residents who qualify for nursing or hospital care to remain living at home or elsewhere in the community for as long as possible.
Services available from these waivers include home health aides, private nursing, habilitation and respite for caregivers. None of these waivers are entitlements in California so there may be a waiting list.
The application process can be started by contacting In-Home Operations on (213) 897-6774 or by emailing [email protected] to arrange an evaluation.
Assisted Living Waiver (ALW) Program
Assisted living is now partially covered by Medi-Cal by taking advantage of the Assisted Living Waiver program. The ALW is available to those with full Medi-Cal and no share of cost, such as the coverage provided by SSI-linked Medi-Cal or the A&D FPL program explained in this guide.
Additionally, applicants must be assessed as needing a nursing home level of care while also being physically able to live safely in assisted living or public housing. In California, assisted living facilities are commonly referred to as Residential Care Facilities for the Elderly (RCFE).
This is not an entitlement program. Applicants are placed on a waiting list if the limit for participants in California has been reached.
Applications for the ALW can only be made through a local Care Coordination Agency. Nurses and staff at the CCA will assess individuals and determine the level of care required.
Read more about this program in our California Assisted Living Waiver guide.
In-Home Supportive Services (IHSS)
IHSS is a program run by the LA County Department of Public Social Services to help low-income seniors and the blind or disabled pay for in-home services. The goal is to allow individuals to live safely outside of a nursing home or other facility.
Services available from the IHSS program include laundry and house cleaning, groceries and food preparation, help with activities of daily living and escort to medical services.
Individuals on the IHSS must be aged 65+ or blind or disabled, and must be living in their own home or elsewhere in the community (outside of residential care facilities and hospitals). They must also be a legal US citizen and resident of LA County and be eligible for Supplemental Security Income (SSI).
Applications for the IHSS program can be made by phone at (888) 944-4477 as well as by fax or mail. The IHSS Helpline can be reached on (888) 822-9622.
Program of All-inclusive Care for the Elderly (PACE)
PACE is similar in many ways to the IHSS and some of the services provided by HCBS waivers in that its goal is to allow seniors to live independently outside of residential care facilities, such as in their own home.
This is a coordinated medical and social care service that is customized for each member based on ongoing evaluations. Some of the services available include housekeeping and assistance with activities of daily living, primary care from PACE physicians, specialized care (dental, vision, etc.), medication and medical equipment, transportation, as well as hospitalization, emergency care and nursing home care.
PACE also connects residents with local senior resources such as adult day health centers in which they receive rehabilitative services, meals, activities and recreation, as well as case management.
Tarzana's local PACE is run by Brandman Centers for Senior Care. Residents must be aged 55+ and assessed by staff as requiring a nursing home level of care even though the intent is to live independently.
Applications for PACE can be made by phone at (818) 774-8444 during business hours. This phone call will provide additional information on the program and the option to schedule an in-home visit from staff. See the Brandman Senior Care website for more details.
More Senior Living Resources in Tarzana
Resource

Phone Number

Description

LA County Development Authority
(626) 262-4511


LACDA is the local authority that manages Section 8 rent assistance and public housing for low-income residents in the area. There are almost 3,000 public housing units throughout the county, although none in Tarzana itself, and Section 8 provides assistance in the private housing market.
Kittridge Gardens I and II
(818) 532-5716
These communities in nearby Reseda participate in the Section 8 program and provide apartments with one to three bedrooms for low-income families and individuals.
Sherman Park Apartments
(818) 741-3688
Also located in Reseda, this community is for low-income seniors (62+) in need of rent assistance. The waiting list is closed as of 2019 although it may reopen as the backlog is cleared.
Reseda Park Apartments
(818) 561-7289
This gated community in Reseda has one-bedroom apartments for low-income seniors (62+). The waiting list is closed as of 2019.
Menorah Housing Foundation
(310) 475-6083
MHF manages over 1,200 apartments for low-income seniors (62+) throughout LA County. There are locations in nearby Reseda, Sherman Oaks, Santa Monica and elsewhere in the county.
For additional information and planning, please read our comprehensive guide to paying for senior care in California.