Get Pricing & Availability for Assisted Living in Roseville, CA
Call (855) 481-6777 for immediate assistance and get more details
Page Reviewed / Updated – September 30, 2022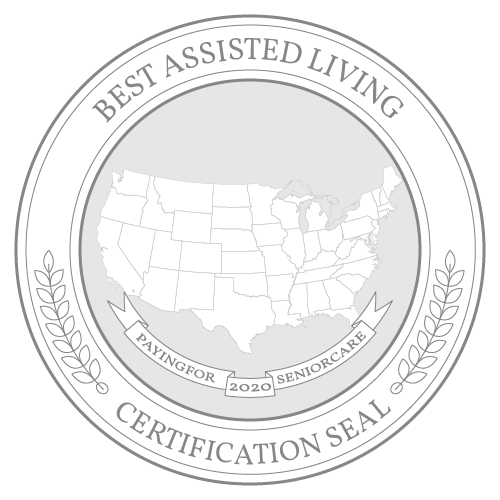 Seniors may find Roseville, CA, to be relatively affordable compared to other areas in California. While the city's overall cost of living is 34% greater than the nationwide average, it's 16% lower than the Golden State average. Roseville's largest cost contributor is expensive housing, which is twice the U.S. average; but its health care costs are 5% lower. Assisted living in the city costs $5,225 per month, similar to Sacramento and lower than the California average.
For low-income seniors in need of long-term care, Seniors First of Placer County provides information and assistance on applicable financial assistance programs. In addition, the State of California fully exempts taxes on Social Security benefits, but fully taxes pensions and retirement account withdrawals.
In addition to providing a list of the best assisted living facilities in Roseville, CA, this guide provides an overview of the cost of assisted living in Roseville, as well as average costs for other types of care. Additionally, find a list of free and low-cost services that provide seniors with a variety of assistance in their communities.
The Cost of Assisted Living in Roseville, CA
Roseville is part of the Greater Sacramento and has comparable assisted living costs at $5,225 per month. Genworth's 2021 Cost of Care Survey shows that this amount is $725 higher than the U.S. median but $25 below the California average. Nearby, Yuba City is more affordable by $567, while in the south, Los Angeles is comparable at $5,250. Seniors opting for the Bay Area may save $275 monthly in Vallejo, but spend $1,075 more in Napa.
Roseville: $5,225
California: $5,250
United States: $4,500
Yuba City: $4,658
Los Angeles: $5,250
Vallejo: $4,950
Napa: $6,300
The Cost of Other Types of Care in Roseville, CA
Assisted living is considered cost-effective in Roseville at $5,225 as it already covers monthly accommodations, compared to in-home care and home health care which both average $6,292 per month. Seniors in need of 24-hour skilled care would spend $10,646 for semi-private-room nursing home stays or $14,129 in private rooms. Adult day health care is Roseville's most affordable care option for those qualified to receive community-based daytime care in nonresidential settings.
Assisted Living Facility: $5,225
In-Home Care: $6,292
Home Health care: $6,292
Adult Day Health Care: $2,167
Nursing Home Facility (semiprivate room): $10,646
Nursing Home Facility (private room): $14,129
Note: Data for Roseville was unavailable, so data for the nearest city, Sacramento, was used instead.