Get Pricing & Availability for Assisted Living in Alamo, CA
Call (855) 481-6777 for immediate assistance and get more details
Page Reviewed / Updated – June 23, 2020
The 10 Best Assisted Living Facilities in Alamo, CA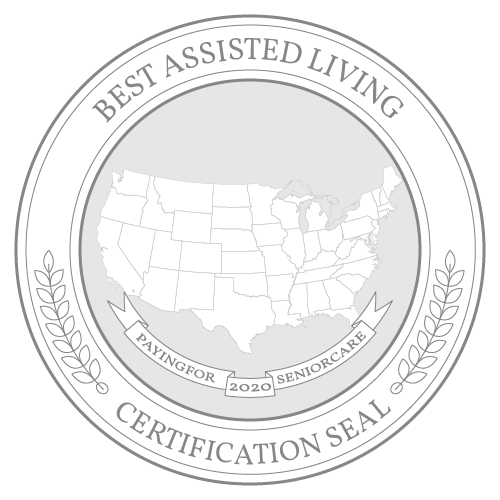 Alamo, California, is a suburb of San Francisco near Mount Diablo State Park. Seniors here have access to all of the amenities of one of the largest cities in the country, plus the slower pace of a small town.
Crime rates in Alamo are lower than the national average, which may help retirees feel more secure. The Bay area is known for temperate climate year-round, without the bitter cold and summer heat spikes that more central regions of the country experience. This may help those with health conditions affected by extreme temperatures find relief. California offers several tax breaks for seniors, including exemption from taxation of Social Security income and special deductions for the elderly and the blind.
According to the Genworth Cost of Care Survey 2019, assisted living fees in Alamo are slightly higher than the rest of the state, at $4,750 on average per month compared to $4,500. Other large metro areas in the state, such as Los Angeles and Sacramento, are in line with the state monthly average of $4,500.
Note: The figures for Alamo were not available, so costs for the nearest metro area, San Francisco, were used.
We've collected the 10 best assisted living facilities in the Alamo area to help you or a loved one decide on the most suitable accommodations. Additionally, find out more about the cost of assisted living in Alamo and what financial assistance programs are available.
The Cost of Senior Living and Care in Alamo
Costs related to senior care tend to be significantly lower in Alamo than the state average for similar services, according to the 2018 Genworth Cost of Care Survey. In most surveyed areas, Alamo is at or close to the lowest costs for care in the state, sometimes by several hundred dollars.
Note: Senior care cost data wasn't available for Alamo, so the data for the closest city, Vallejo, was used.
How much does Assisted Living Cost in Alamo?
Assisted living in Alamo costs seniors an average of $4,350 a month. This is $150 a month less than the $4,500 seniors pay on average in the rest of the state. Seniors in Los Angeles and San Diego also pay $4,500 a month, while seniors in Sacramento pay about $120 more than in Alamo at $4,473. Seniors in Bakersfield pay just $3,150 a month for assisted living, which is $1,200 a month less than in Alamo and one of the lowest prices among surveyed cities.
How much does Home Care Cost in Alamo?
Home care in Alamo costs an average of $4,576 a month. This is nearly $400 a month less than the average of $4,957 seniors in the rest of California pay; it's more than $1,000 less than the higher price of $5,625 in San Francisco. Seniors in Chico and Bakersfield both pay less than the average cost in Alamo, at just $4,433 and $4,385 a month, respectively.
How much does Adult Day Care Cost in Alamo?
Adult day care costs Alamo seniors an average of $1,354 a month. While this is among the lowest prices among the surveyed cities, Hanford ranks as the lowest at $867 per month.
San Francisco, Sacramento and San Diego all report costs of $1,733 a month, which is just above the statewide average of $1,679. Seniors in Los Angeles pay the closest price to Alamo, at $1,565 a month for adult day care, while Chico seniors pay one of the highest prices among surveyed cities, at $2,134 a month.
How much does Nursing Home Costs in Alamo?
Nursing home care in Alamo costs an average of $8,167 a month. This is $198 a month less than the state average, though some cities in California report lower costs for similar services. A semi-private room in Los Angeles, for example, costs seniors an average of $7,604 each month, while seniors in Bakersfield pay $7,513, one of the lowest rates found. San Francisco reports some of the highest costs in the state, at $9,148 a month for nursing home care.
Financial Assistance Programs in Alamo
Medicaid Program in Alamo
Seniors in Alamo can apply for help with their medical costs to the federal Medicaid program, which is known as Medi-Cal in California. This is an entitlement program that is open to all seniors who meet the residency and income requirements, without waiting periods or limits to annual enrollment. Seniors who qualify for Medi-Cal can get assistance paying for basic medical care, urgent care, some prescription drug coverage and many of the costs of residential care.
Medi-Cal administers these benefits through a private sector network of insurance providers, such as Kaiser Permanente and Blue Cross/Blue Shield. These carriers offer both HMO and PPO options, which seniors can ask about while applying for care at a county Human Services office or online at the Covered California website. Covered California also lets seniors browse through private plans, choose the one that fits their needs, and change plans without penalty during the annual open enrollment period.
To enroll in a Medi-Cal authorized plan, seniors in Alamo must be citizens or legal residents of the United States and residents of the state of California. Annual income is capped at 138% of the Federal Benefit Rate. This put the 2019 limit at $16,395 a year from all income sources combined and $22,108 for married couples applying together. Families with additional adults in the household may add an extra $5,741 to their annual income cap and still qualify. Seniors who earn more than these limits, up to 300% of the Federal Benefit Rate, can still apply for Medi-Cal, though they may be asked to pay an annual share of the cost for their coverage.
Medicaid Waivers in Alamo
Assisted Living Waiver Program (ALWP)
Seniors in Alamo may be eligible for help with the cost of assisted living through the state's Assisted Living Waiver Program (ALWP). ALWP benefits are open to Medi-Cal eligible seniors who waive their right to obtain residential care at a nursing care home, and who choose instead to move into an assisted living facility. This program is available in only 15 counties in California, including Contra Costa, and only among participating assisted living communities. Seniors can inquire about getting an ALWP waiver from their Medi-Cal caseworker, or they can apply through the benefits specialist at their assisted living facility.
Multipurpose Senior Services Waiver
Seniors who opt out of assisted living can remain safe and independent in their own homes with the help of a waiver from the Multipurpose Senior Services Program (MSSP). This program pays many of the direct costs of home care, including caregiver and housekeeping services. Other benefits of the program include:
Caseworker services to help find programs seniors can use
Interpreter and translation services
Financial advice from certified senior advisers
Caregiver assistance in the home
Respite care, adult day care and protective supervision in the home
Meal service for seniors at home or in a local facility
Personal Emergency Response System (PERS) hardware to quickly summon help in the event of a fall or medical emergency
Home weatherization and accessibility repairs, such as ramp and rail installation
Vouchers for public transportation, including bus and rail service of BART, and call center support booking non-emergency medical transportation within a certain radius of Alamo
Home and Community-Based Alternatives (HCBA) Waiver
The Home and Community-Based Alternatives (HCBA) waiver program helps Alamo seniors move out of residential care settings and return to their own homes. Seniors leaving any level of care, from assisted living to nursing home care, may benefit from this program, which replaces several older waivers. Vouchers cover reasonable expenses related to the move, and applications can go through the discharge planner at a residential care facility.
Community-Based Adult Services (CBAS)
Seniors who live at home in Alamo can stay in touch with their community, and get the direct assistance they need to thrive, through the Community Based Adult Services (CBAS) waiver. CBAS waivers pick up much of the cost of several necessary services, including mental and physical therapy and adult day care. In addition to direct assistance, CBAS organizes monthly social events for seniors in the Alamo area at no charge.
Other Financial Assistance Programs in Alamo
In-Home Support Services (IHSS)
California's In-Home Support Services (IHSS) program pays the cost of in-home caregiver assistance for seniors in Alamo who meet program requirements. To apply, seniors must be Medi-Cal eligible and in some medical need for help around the house. Applications can be made through Human Services or a Medi-Cal caseworker, or directly through an IHSS office by phone or by mail. As part of the approval process, an IHSS worker visits seniors at home to assess their needs and to assign a set number of hours the program can pay for.
This program is recipient directed, which means seniors have control over how funds are disbursed. Caregivers can be anyone the senior designates, including a spouse, family member or friend. Applications for caregivers go directly through the IHSS office. Prospective caregivers must pass a background check and attend one training session at IHSS offices. After approval, caregivers may submit a timesheet signed by the senior for compensation, which arrives by mail every two weeks.
Paid Family Leave
Seniors in Alamo can get help in their homes from a close family member through the state's Paid Family Leave Act (PFLA). PFLA pays employed adults for up to six weeks of medically necessary leave to care for a close relative, including a senior parent going through an illness or recovering from surgery. Funds come out of workers' paychecks, and benefit amounts are based on the average of the worker's pay over the three-year look-back period prior to the application.To apply for PFLA leave, workers can call the state's Employment Development Department (EDD) office up to a month prior to leave being taken. EDD usually schedules a phone interview and asks for documentation of the senior's medical needs and family relationship to the person requesting the benefit. Once funds are exhausted, workers must replenish their benefit account with more payroll deductions before taking leave again. State law requires employers to hold open vacant positions for the entire six week period for employees taking PFLA.
More Senior Living Resources in Alamo
| | | |
| --- | --- | --- |
| Resource | Phone Number | Description |
| Contra Costa County Housing Authority | (888) 746-8731 | The Contra Costa County Housing Authority manages low-income rental properties and administers the federal Housing Choice Voucher program, formerly known as Section 8. Seniors in Alamo can browse the county's online listing of local affordable housing, or they can apply for a spot on the county's Section 8 waiting list by phone or mail. |
| Care Services | (925) 313-6771 | Contra Costa County operates Care Services, a social aid system for seniors with HIV/AIDS who have special needs, including insecure housing. The program connects seniors with HIV-positive status to medical and social resources, meal programs and help applying for low-income housing in the county. Seniors can call the main office to speak with a social worker or to get more information about the available programs. |
| Weatherization Program | (925) 674-7214 | Contra Costa County's Weatherization Program is a federally funded effort to improve seniors' housing and help lower home heating and air conditioning costs. Seniors can apply for a free home inspection over the phone, and some limited home repairs may be done free of charge. |
| Home Energy Assistance Program | (925) 229-6784 | The Contra Costa County Home Energy Assistance Program helps seniors who meet the income guidelines reduce their home energy costs by up to 30%. Application packets can be requested by phone and submitted by mail to the county offices in Concord. |
For additional information and planning, please read our comprehensive guide to paying for senior care in California.