Get Pricing & Availability for Assisted Living in Oceanside, CA
Call (855) 481-6777 for immediate assistance and get more details
Page Reviewed / Updated – August 27, 2020
The 10 Best Assisted Living Facilities in Oceanside, CA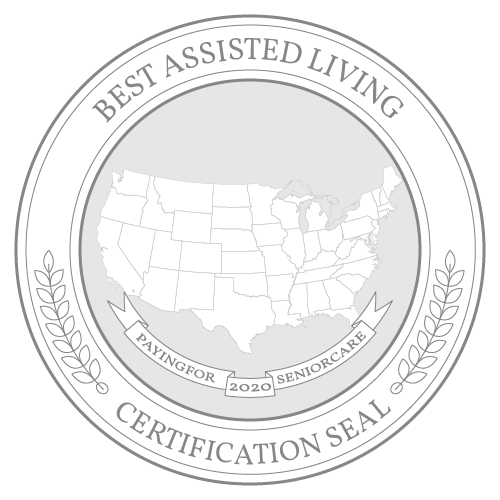 Oceanside is one of the jewel communities of California's Pacific coast. Laid out along the glittering white sand beach, Oceanside enjoys mild climate conditions with breezy sunshine throughout the year. Home to 176,000 people, 15.5% of whom are seniors aged 65 and over, Oceanside is a community of beaches and bike trails, five-star restaurants overlooking the marina and plenty of public and private golf courses, some of which are stops on the PGA tour.
The city of Oceanside can be very welcoming for seniors. Multiple senior centers around town organize community events, including congregate meals, social mixers and day classes. Several local groups organize active seniors for hikes and beach events. The north San Diego region has several world-class hospitals and medical centers, nearly all of which participate in Medicare and Medicaid.
Note: Information for Oceanside was not available, so data from its host county, San Diego, was used.
Check out our list of the top 10 assisted living facilities in Oceanside. Additionally, find out more about the cost of assisted living in Oceanside and what financial assistance programs are available.
The Cost of Senior Living and Care in Oceanside
Senior living in Oceanside is close in cost to the general averages around the state of California, according to the 2018 Genworth Cost of Care Survey. While assisted living costs are the same in Oceanside as in the state as a whole, home care costs are less than the state average, and adult care day care and nursing home care are both higher in Oceanside than the state average, although the differences are under $200 per month.
Note: Senior care cost data wasn't available for Oceanside, so the data for the closest city, San Diego, was used.
How much does Assisted Living Cost in Oceanside?
Assisted living in Oceanside costs seniors an average of $4,500 a month. This is the same rate seniors pay on average around the state, as well as in the city of Los Angeles. Sacramento seniors pay an almost identical price for assisted living, $4,473 a month.
Stockton seniors pay $1,000 less for assisted living than the common cost in Oceanside, while San Francisco seniors pay $5,500 a month, exactly $1,000 more. Among surveyed cities, Bakersfield reports the lowest rates, at just $3,150 a month for assisted living.

How much does Home Care Cost in Oceanside?
Home care in Oceanside costs seniors an average of $4,767 a month. This is nearly $200 a month under the average for the state, which is $4,957. Los Angeles reports an identical price point to Oceanside, while Stockton matches the state average.
Around the state, San Francisco has one of the highest monthly prices for home care, $5,625, while some of the lowest rates can be found in Bakersfield and Chico, which average $4,385 and $4,433, respectively.

How much does Adult Day Care Cost in Oceanside?
Adult day care in Oceanside runs to a relatively high $1,733 a month for Oceanside seniors. This is somewhat more than the $1,679 a month charged in California on average. Oceanside is near the top of the price list among surveyed California cities, matched by San Francisco and Sacramento, though Chico is more expensive at $2,134 a month. Some of the lowest costs in the state are in Vallejo, where seniors pay just $1,354 a month for adult day care.
How much does Nursing Home Costs in Oceanside?
Nursing home care in Oceanside costs an average of $8,517 a month. This is nearly $200 a month more than the average California seniors pay for a semi-private room in a nursing care home. San Francisco seniors pay one of the highest rates in the state, at $9,148 a month, while Oceanside's monthly rate is well above less expensive cities, such as Bakersfield, where seniors pay $7,513, and Los Angeles, at $7,604.
Financial Assistance Programs in Oceanside
Medicaid Program in Oceanside
Medicaid helps many Oceanside seniors pay for many of the costs of both basic medical and residential care. Eligible seniors can sign up and begin receiving benefits through the program, which is known as Medi-Cal, right away, with no waiting lists or enrollment caps.
To qualify for Medi-Cal, Oceanside seniors must be citizens or legal residents of the United States. Residency in the state of California is also required, though proof of residency may sometimes be waived in the case of immediate medical need for coverage or unstable housing situations.
Financially, seniors in Oceanside must earn less than 138% of the federal poverty line from all sources of income combined. In 2019, this puts the income limit for Oceanside seniors at $16,395 for singles applying alone and $22,108 for married couples applying together. Seniors in Oceanside who have other adults in their household can earn an additional $5,741 a year. Seniors who earn more than these limits may be able to restructure their income to meet program requirements with the help of a Medicaid planner. Seniors who earn more than 138% and less than 300% of the benefit rate can still qualify for Medi-Cal, though they may have to pay an annual share of cost.
Medi-Cal delivers coverage through several in-state health insurance providers, which generally offer both HMO and PPO options. Seniors in Oceanside can browse through these plans, and they may apply for coverage, online at the Covered California website, where seniors can also choose specific coverage options during the state's annual open enrollment period at the end of each year.
Many seniors can fast-track their Medi-Cal applications by showing they already participate in a means-tested entitlement program. Many of these programs use similar financial and residency criteria as Medi-Cal, and so acceptance into one indicates eligibility for the healthcare program. Compatible programs in California include CalFresh, TANF, WIC, SSI/SSDI and Section 8 Housing Choice vouchers.
Medicaid Waivers in Oceanside
Assisted Living Waiver Program (ALWP)
Oceanside seniors can use the state's Assisted Living Waiver Program (ALWP) to cover much of the monthly cost of residence in an assisted living facility. To participate, seniors in Oceanside must meet Medi-Cal eligibility standards and have a referral for placement in a nursing care home. Seniors who waive this placement can opt instead for a spot in a local assisted living community that participates in the ALWP waiver program.
Applications for ALWP vouchers can be submitted through a Medi-Cal case worker or from the benefits specialist desk at an enrolled assisted living facility. This program is only available in 15 California counties, including San Diego.
Multipurpose Senior Services Waiver
The Multipurpose Senior Services Program (MSSP) pays the cost for several necessary senior services for Oceanside seniors who choose to remain in their own homes. Seniors who waive placement in an assisted living facility can get needed services by applying for an MSSP waiver through their case worker or the discharge planner at the residential care facility they are discharging from. Program benefits cover a wide range of needs, such as:
Case worker contact for finding and applying for other programs seniors in Oceanside may be eligible for
Interpreter and translation services
Caregiver assistance
Household chore assistance
Protective supervision in the home
Adult day care
Home care services
Respite care
Meal service to the home
Financial advice for seniors from certified senior advisers
Personal Emergency Response System (PERS) hardware to help seniors quickly summon emergency help
Public transportation vouchers for local bus and rail service, as well as booking help for non-emergency medical transportation
Some home repairs, including weatherization and mobility upgrades
Home and Community-Based Alternatives (HCBA) Waiver
Seniors transitioning out of residential care and back to their Oceanside homes can get financial assistance through the Home and Community-Based Alternatives (HCBA) waiver program. HCBA waivers pay many of the unexpected costs of discharge from residential care and can be approved up to several weeks prior to the move. Seniors in Oceanside can apply through the discharge planner at their residential care facility.
Community-Based Adult Services (CBAS)
The Community Based Adult Services (CBAS) waiver helps many Oceanside seniors remain in their homes and to actively participate in community life. The program picks up the cost for several must-have services seniors living at home require, and it organizes monthly social events for enrolled seniors in the area. Covered services include:
Adult day care
Physical therapy
Mental health services
Other Financial Assistance Programs in Oceanside
In-Home Support Services (IHSS)
Seniors in Oceanside who need a caregiver to safely remain in their homes may be eligible for help through the In-Home Support Services (IHSS) program. IHSS pays a bi-monthly check to the caregiver of a senior's choice after the senior signs off on the hours the caregiver worked for them. Seniors enrolled in the program must meet Medi-Cal eligibility guidelines and have a documented medical need for caregiver support.
After approval, an IHSS worker visits the senior's home to assess needs and assign a set number of hours per month the program can pay for. After that, seniors are free to designate a caregiver, who may be a spouse, family member or friend. Caregivers must also register with IHSS, which can be done in person or by mail at an IHSS office. Caregivers are required to pass a background check, obtain CPR certification and attend a one-day training session at IHSS offices.
Paid Family Leave
California's Paid Family Leave Act (PFLA) allows close family members of Oceanside seniors to take up to six weeks off from work with pay for medical reasons. Family members who wish to provide personal support for senior loved ones can apply for PFLA through the Employment Development Department (EDD) office, which typically schedules a phone interview. Proof of relationship and medical need may also be required.
Benefits are paid twice a month, with payment amounts based on a complex formula of the average worker income over the three-year look-back period. Applications to the program can be made a month in advance, and funds, once depleted, must be repaid before the employee can apply again.

More Senior Living Resources in Oceanside
| | | |
| --- | --- | --- |
| Resource | Phone Number | Description |
| Housing Choice Voucher Rental Assistance | (858) 694-4890 | Oceanside seniors can get onto the waiting list for Section 8 housing assistance through the Housing Authority of the County of San Diego, which administers the program. Seniors can request an application by phone and submit it by mail to the Housing Authority office. |
| Manufactured Home Improvement Program (MHIP) | (760) 435-3389 | Seniors in Oceanside who live in mobile or manufactured housing can get help improving their structure through the Manufactured Home Improvement Program (MHIP). MHIP pays a one-time grant to residents who meet low-income and residency guidelines. Applications can be made by phone during business hours. |
| Residential Rehabilitation Program | (760) 435-3389 | The Oceanside Residential Rehabilitation Program pays local seniors who own their homes, and who meet income restrictions, to improve and maintain their residences. Funds can go to improve leaking roofs, substandard plumbing, dangerous electrical systems and similar needs. Applications must be made by phone. |
| CARE | (800) 411-7343 | Seniors in Oceanside who meet income limits can get up to 30% off of their home utility bills through the Low Income Home Energy Assistance Program (LIHEAP). This program is administered at the state level, but Oceanside seniors can apply through San Diego Gas & Electric online or request an application packet by phone. |
For additional information and planning, please read our comprehensive guide to paying for senior care in California.