Get Pricing & Availability for Assisted Living in San Mateo, CA
Call (855) 481-6777 for immediate assistance and get more details
Page Reviewed / Updated – October 31, 2020
The 10 Best Assisted Living Facilities in San Mateo, CA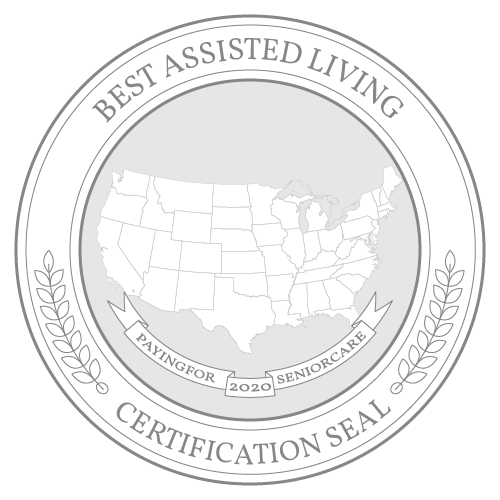 Situated next to the San Francisco Bay, San Mateo, California, has a rich array of attractions to offer seniors. Its diverse downtown is filled with interesting restaurants and shops, and local displays, museums and theaters make it easy to dive into the area's thriving arts and culture scene. Nearby natural spaces give outdoor enthusiasts plenty of locations to enjoy leisurely walks, boat rides and picnics.
One of the coolest places in California, San Mateo is usually sunny and dry, with temperatures that range between 44 and 74. This mild climate makes it ideal for individuals who have a hard time adjusting to extreme temperatures, high humidity or frequent fluctuations in the weather.
Though the cost of living is higher than national averages, crime rates tend to run lower. There are also more practicing physicians in the city than national averages, which ensures its 104,430 residents can choose their preferred practitioner and specialists.
Note: Information for San Mateo was not available, so data from the nearest city, San Francisco, was used.
Explore the best retirement communities in the area with this list of the top 10 assisted living facilities in San Mateo. Additionally, find out more about the cost of assisted living in San Mateo and what financial assistance programs are available.
The Cost of Senior Living and Care in San Mateo
As part of the high cost of living in the Bay Area, San Mateo has some of the most expensive senior living and senior care costs in all of California. According to the Genworth 2018 Cost of Care Survey, most senior services, including assisted living care, home health care, skilled nursing and adult day care cost more in San Mateo than in the typical California city.
Note: Senior care cost data wasn't available for San Mateo, so the data for the closest city, San Francisco, was used.
How much does Assisted Living Cost in San Mateo?
Assisted living costs an average of $5,500 per month in San Mateo, which is $1,000 more than the state median. San Mateo's average monthly cost of assisted living is also substantially higher than what residents in Los Angeles, San Diego and Sacramento pay. In these three cities, assisted living costs at least $1,000 per month less than in San Mateo.
Among California's largest cities, only San Francisco and San Jose have assisted living costs that are on par with San Mateo's. The inland cities of Bakersfield and Fresno have costs that are more than $2,000 cheaper than what residents of San Mateo pay.
How much does Home Care Cost in San Mateo?
At $5,625 a month, home care in San Mateo costs more than it does in most parts of California. The state median, by comparison, is $4,957 a month, and residents of Los Angeles, San Diego and Sacramento all pay an average of $4,767 a month. The only major city in California with higher costs than San Mateo is San Jose, where home care averages $5,720 a month.
Again, Riverside and Bakersfield have lower costs than most of California's coastal cities. Home care in these two places averages between $4,500 and $4,600 a month.
How much does Adult Day Care Cost in San Mateo?
Adult day care in San Mateo is more expensive than the state median but only by about $50. At $1,733 per month, the cost of adult day care in San Mateo is substantially less than the $1,993 that San Jose residents pay on average, and it is in line with what residents pay in San Francisco, San Diego and Sacramento. Los Angeles residents pay substantially less at $1,565.
How much does Nursing Home Costs in San Mateo?
Nursing home costs in San Mateo, at $9,148 per month, are among the state's most expensive. The California median, by contrast, is $8,365. Some of the least expensive costs can be found in Los Angeles, where residents pay an average of $7,604 for nursing home care.
San Diego, Sacramento, Bakersfield and Fresno all have average costs between $8,500 and $8,900.
Financial Assistance Programs in San Mateo
Medicaid Program in San Mateo
The Medi-Cal program for seniors is California's Medicaid program. It helps seniors cover the costs of skilled nursing care, assisted living, home care and other essential services. As an entitlement program, Medi-Cal has benefits that are guaranteed to all California residents who meet the eligibility requirements. There are no waiting periods or enrollment caps.
Medi-Cal has an income scale that determines whether a resident qualifies and, if so, how much they have to contribute out of pocket for their costs of care. Residents making below $1,012 for a single person or $1,372 for a married couple receive full assistance, meaning they pay nothing out of pocket for covered services. Residents with higher incomes may qualify for services but at a small out-of-pocket cost.
The asset caps to be eligible for Medi-Cal are $2,000 for a single person and $3,000 for a married couple.Visit the program's website or call (866) 613-3777 to apply or learn more about Medi-Cal and the benefits it offers seniors in San Mateo.
Medicaid Waivers in San Mateo
Home and Community-Based Services (HCBS) Medi-Cal Waiver
The Home and Community-Based Services (HCBS) waiver is available to San Mateo residents and helps seniors remain in their home or an independent living facility for longer than they otherwise might be able to stay. It helps cover the costs of these services, potentially keeping seniors who need only moderate help with daily living activities from having to enter a hospital or skilled nursing facility. You can learn more about the HCBS waiver by calling (213) 897-6774.
Assisted Living Waiver Program (ALWP)The Assisted Living Waiver Program also helps pay for assisted living care, but participants must receive this care in a facility that is approved by the program. Like the HCBS waiver, ALWP is a waiver not an entitlement, meaning immediate benefits are not guaranteed even if you meet all the eligibility requirements. You may be subject to a waiting period or enrollment cap. To apply, contact a Care Coordinator.
Other Financial Assistance Programs in San Mateo
In-Home Supportive Services (IHSS)
In-Home Supportive Services (IHSS) is a program that helps seniors in San Mateo pay for assisted living care. Residents who qualify for IHSS can designate a caregiver of their choosing, which may include a friend or loved one. You must be at least 65 years old and eligible for Medi-Cal to qualify for IHSS. You can apply by calling (888) 944-4477.
PACE
PACE is another program that helps pay for assisted living care. It provides financial assistance for seniors receiving care both in the home and in facilities. To qualify for assistance, you must be at least 55 and require help with at least one activity of daily living (ADL), which may include eating, bathing, toileting, dressing or transportation.
PACE is an entitlement program that is part of Medi-Cal and therefore is not subjected to enrollment caps or waiting periods. If you meet the program's requirements, you can start receiving benefits right away. Visit the program's website to apply or learn more.
Multi-Purpose Senior Services (MPSS) Program
The MPSS program provides financial assistance, allowing San Mateo seniors to receive in-home care. To qualify, a resident must be at least 65 and need help with one or more ADLs. For more information or to apply, you may call (800) 510-2020 or visit the MPSS website.
Supportive Services Program
The Supportive Services Program provides many of the same services as MPSS but does not have a 65-and-older age limitation. Call (866) 563-7380 to find out more about SSP.
More Senior Living Resources in San Mateo
Resource

Phone Number

Description

Affordable Senior Housing of San Mateo County
(650) 802-5050
San Mateo offers affordable housing options to residents who are at least 62 years old and either on a fixed income or earn less than 80% of the area's median income.
San Mateo County General Assistance Program
(800) 984-3663
The San Mateo County General Assistance Program provides cash assistance to help with rent or utilities and is available to older adults without grown children to assist with living expenses.
San Mateo County Veterans' Fund


(800) 273-8255
San Mateo seniors who are also veterans can receive assistance in a number of areas, including home loans and home-based help for the physically challenged, through the San Mateo County Veterans' Fund.
For additional information and planning, please read our comprehensive guide to paying for senior care in California.