Get Pricing & Availability for Assisted Living in Sacramento, CA
Call (855) 481-6777 for immediate assistance and get more details
Page Reviewed / Updated – October 09, 2020
The 10 Best Assisted Living Facilities in Sacramento, CA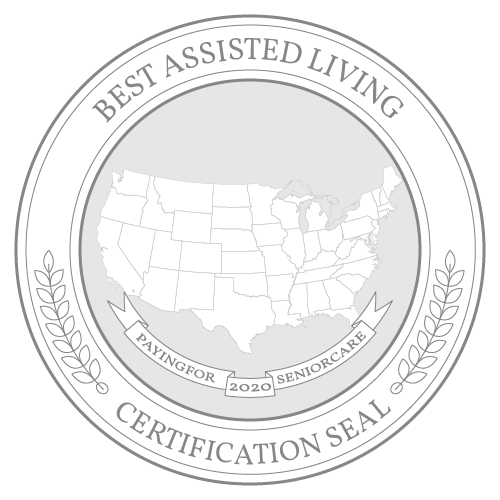 Located at the base of the Sierra Nevada mountains and along the banks of the Sacramento River, Sacramento is California's capital, and it's steeped in history and culture. Seniors enjoy mild winters and only a few days of unpleasant humidity during the summer. It ranked seventh on Centrum's Healthiest Cities Study and landed on America's Best Cities for a Healthy (and More Affordable) Retirement list.
Sacramento offers countless recreational, arts, entertainment and cultural options, including unique museums in Old Sacramento and the 20-acre Capitol Park featuring memorials to significant state events and fragrant rose gardens. The city also has a family-friendly atmosphere with numerous places to take visiting grandchildren, including the Sacramento Zoo, Discovery Space & Science Center and Sacramento Children's Museum, which all provide senior discounts.
Sacramento is part of AARP's age-friendly communities, but its cost of living is 18.2% higher than the U.S. average. However, this is much lower than the state average, which is 49.2% higher than the national average, and health costs are lower than the national average by almost 10%.
Compare the Sacramento assisted living communities we compiled for our top 10 list to see if one is right for you. Additionally, find out more about the cost of assisted living in Sacramento and what financial assistance programs are available.
The Cost of Senior Living and Care in Sacramento
Sacramento stays relatively close to the average cost of senior living in California in most categories of care, according to the 2018 Genworth Cost of Care Survey. The average cost of assisted living in Sacramento, for example, is $4,473 a month. This is just $27 less than the $4,500 a month seniors elsewhere in California pay for the same level of care. Prices are also very close for adult day care, where seniors in Sacramento pay $1,733 a month for supervision and daily assistance at an adult care facility, while the average price for services across California is $1,679.
Home care is significantly less expensive in Sacramento than it is in the rest of the state. Average monthly costs for in-home supervision and care run to $4,767 in Sacramento, while the average cost for the rest of California is $190 higher, or $4,957. One area where Sacramento's cost of senior living is significantly above the state average is in nursing home care. The average California senior pays $8,365 a month for a semi-private room in a skilled nursing facility, while Sacramento seniors face an average cost of $8,517.

How much does Assisted Living Cost in Sacramento?
Assisted living in Sacramento costs an average of $4,473 a month for seniors, slightly less than the $4,500 a month that is the California average. This is squarely in the middle range of assisted living costs for the state, with almost as many surveyed cities above that point as below it.
Among the surveyed cities, Los Angeles and San Diego are the closest in price to Sacramento, with both reporting average monthly assisted living costs of $4,500. Chico is also less expensive than Sacramento for assisted living, at just $4,000 a month. Stockton is $500 a month less expensive than Chico, at $3,500 a month. Bakersfield is the least expensive city included in the survey, with an average cost for assisted living of only $3,150 a month, or $1,323 less per month than Sacramento.
On the other end of the price spectrum, San Jose and San Francisco top the list of surveyed areas. Both of these densely populated cities average $5,500 a month for assisted living.

How much does Home Care Cost in Sacramento?
Home care in Sacramento costs an average of $4,767 a month. This is similar to the cost in several other California cities and not far off from the statewide average of $4,957. Los Angeles and San Diego both cost $4,767 a month as well. Stockton is close behind, at an average monthly cost of $4,957 for home care.
San Jose and San Francisco are at the top of the list of cities in California for home care costs. San Francisco seniors pay an average of $5,625 a month for home care, while San Jose's average cost runs to $5,720. Bakersfield is the least expensive city surveyed for home care, at only $4,385 a month. Chico is not far above this, at an average monthly cost of $4,433.

How much does Adult Day Care Cost in Sacramento?
Adult day care costs an average of $1,733 a month. This is $54 a month more than California's average cost of $1,679. Sacramento's costs are in line with both San Francisco and San Diego, which both also average $1,733 a month. Stockton, meanwhile, is in line with the California average, at $1,679 a month for adult day care. Bakersfield is only a few dollars off from the state average, at $1,653 a month.
Los Angeles is the least expensive city surveyed, at only $1,565 a month for adult day care. On the other end of the spectrum, San Jose seniors pay an average monthly cost of $1,993 for adult day care. In the most expensive city for adult day care included in the survey, Chico, this level of care costs $2,134 a month.

How much does Nursing Home Costs in Sacramento?
Nursing home care in Sacramento comes at an average cost of $8,517 a month. This is the price of a semi-private room, as well as the standard health and wellness services provided by nursing staff. The same services cost an average of $8,365 a month in California at large. Other cities surveyed that are close to the state average include Chico and San Diego, where average nursing home costs are $8,456 and $8,517, respectively.
Nursing home costs vary across the state by wide margins. At the high end of the spectrum, the average cost of a semi-private room in San Jose is $9,125. San Francisco, the most expensive city surveyed for nursing home care, averages $9,148 a month. San Diego and Stockton are less expensive, at $8,517 and $8,173, respectively. Los Angeles and Bakersfield are the least expensive cities in California for nursing home care. Monthly prices run to $7,604 in Los Angeles, while Bakersfield is the most affordable city in the state at $7,513.

Financial Assistance Programs in Sacramento
Medicaid Program in Sacramento
Medicaid is a government health insurance program for low-income and poor citizens who have trouble covering medical costs on their own. Intended for seniors, low-income families and adults with disabilities, the program is funded by a combination of federal and state funds. Each state operates its own version of Medicaid, which goes by different names and provides coverage through networks of private insurance companies. Medicaid is an entitlement program, which means that every citizen who meets the program's eligibility criteria is free to sign up with no enrollment caps or waiting lists.
California's Medicaid program is known as Medi-Cal, though coverage networks go by various names, depending on the details of the plan chosen and the needs of the recipient. Medi-Cal has several options for covering the cost of senior care in Sacramento, and the specific details of coverage are best discussed in person with an intake worker or a Medicaid planner who is up to speed on the current program rules and coverage limits.
In general, one or another Medi-Cal program is able to cover the cost of all levels of residential senior care, from post-acute rehab to memory care and hospice services. Various other benefits cover non-residential expenses, such as medication and durable medical equipment.
Medi-Cal operates the In-Home Support Services (IHSS) program for seniors whose health allows them to remain in their own homes with the assistance of a caregiver or home health aide. This program pays some or all of the cost of home care as a cash grant that gets paid to the caregiver after the recipient signs off on the hours they worked.
The decentralized approach of the IHSS program gives seniors in Sacramento a lot of control over hiring, firing and other management decisions for their caregivers, and it allows them to direct their own care as if they were the caregivers' employers. Care providers can be almost anyone the senior wants, including friends, family members or a spouse. IHSS is intended to be a diversion program for seniors who wish to remain at home, and so it is not available to seniors currently in assisted living or other residential care facilities.
In order to be eligible for Medi-Cal benefits, seniors in Sacramento must be citizens of the United States, legal residents or reside in the country under another legal status. They must also be residents of the state of California with a California address that can be verified, though this requirement may be waived for homeless applicants. Seniors age 65 and over are eligible for Medi-Cal coverage, as are disabled adults between the ages of 18 and 64.
Low-income applicants are also eligible for coverage. The Medi-Cal program uses federal poverty guidelines to determine financial need, and admission criteria are based on numbers the federal government updates every two years. As of 2018, the maximum income allowed for Medi-Cal benefits with no share of cost is $16,395 a year for single adults applying for themselves and $22,108 a year for married couples applying together. This is 138 percent of the federal poverty rate, an amount calculated to compensate for California's generally high cost of living.
Medi-Cal enrollment limits rise with each additional member of the household. Each additional person who lives full-time with the applicant, including friends, family members and caregivers, can raise the allowable income threshold for the home by $5,741 a year.
Sacramento seniors who earn more than the Medi-Cal guidelines state may still be eligible for coverage under program guidelines. For people with income between 138 and 300 percent of the federal poverty line, some of the cost of care may be passed along to the recipient. This share of cost varies from one benefit recipient to another, and it is subject to change with the recipient's financial status.Medi-Cal offers several methods to apply for benefits. Seniors in Sacramento can apply in person, at a Sacramento County DHSS office. The major offices in town are on Watt Avenue, for North Highlands residents, Marconi Avenue, for Carmichael, and on Florin Road, for South Sacramento residents. Seniors can also apply online, through the Covered California website.
Medicaid Waivers in Sacramento
Assisted Living Waiver Program (ALWP)
The Assisted Living Waiver Program (ALWP) covers Medi-Cal eligible seniors in 15 counties who are willing to waive receiving care in a nursing care facility and instead move into assisted living. To qualify for ALWP, seniors must meet the intake requirements for Medi-Cal, live in one of the state's 15 approved counties and have a doctor's clearance to live in a skilled nursing or memory care facility. Sacramento County is one of the 15 counties in the state to participate in this program, so seniors in Sacramento, Citrus Heights, Rancho Cordova and the surrounding communities are inside of the coverage area.
Seniors living in any of these communities may apply for the ALWP through a Medi-Cal worker in person or through the benefits and coverage manager working at an ALWP-enrolled assisted living facility, who can then send through an application with the resident's consent. The ALWP program pays some or all of the cost of assisted living, but it does not include a personal caregiver or physical therapy.
Multipurpose Senior Services Waiver
Sacramento seniors can also apply for the Multipurpose Senior Services Program (MSSP) waiver. This waiver operates in a manner similar to the ALWP, but it for seniors who remain in their own homes, instead of moving into an assisted living community. MSSP coverage includes:
Support from case management workers who can answer questions about benefits
Personal care assistance from a caregiver
In-home and facility-based respite care
Home-based accessibility improvements, such as wheelchair ramps and guard rails
Minor home repairs, as needed and with prior approval
Transportation assistance and disabled ride services
Assistance with household chores
Personal Emergency Response System (PERS) devices
Adult day care
Protective supervision for seniors who need attendant care
Home-delivered and community meal services
Money management advice and classes
Translation and interpretation services
Home and Community-Based Alternatives (HCBA) Waiver
The Home and Community-Based Alternatives (HCBA) waiver helps seniors in Sacramento transition back home after a short stay in a nursing care facility. This waiver is the result of several other waiver programs being consolidated into one, and it now acts as the overall program for helping to cover the costs of returning seniors to their homes from assisted living and other residential care facilities as well. Applications can be submitted through county social workers, or via the services desk at most skilled nursing homes in Sacramento.
Community-Based Adult Services (CBAS)
The Community Based Adult Services (CBAS) waiver program is for seniors who meet the same income and eligibility criteria as the other Medi-Cal waivers in the state, and its application process is similar. Seniors in Sacramento can apply through either their assigned benefits worker or through the facility they live in.
CBAS waivers help cover the cost of adult day care for Sacramento seniors. The waiver also covers several other benefits, including:
Daytime care
Meal service
Social activities with other seniors
Physical and mental therapy
Other Financial Assistance Programs in Sacramento
California Paid Family Leave can cover personal and care expenses for up to six weeks for family members who take time off from work to care for a senior relative. Family leave benefits are issued through the state Employment Development Department, which also pays out the state's unemployment and student dispensations, and eligibility generally requires medical documentation of need. This can be a productive option for some Sacramento seniors going through a transitional period of care, as well as those who temporarily need help and supervision at home. Benefits are in the form of a cash grant that may be spent as if it was a personal paycheck, without limitations or restrictions. Applications are filed by first registering online.
More Senior Living Resources in Sacramento
Resource

Phone Number

Description

(916) 440-1390

The Housing Choice Voucher Program provides Sacramento seniors, as well as low-income residents who meet program criteria, with vouchers to help cover some of the cost of rent in the city and adjacent communities. Applications may be made through an online waitlist.

(916) 449-6302

The Housing Authority of the City and County of Sacramento operates the Rental Assistance Demonstration & Asset Repositioning Strategy (RAD), which manages over 2,700 rental units for low-income Sacramento residents. Applications to live in one of these units go through the Housing and Urban Development website.

(916) 784-3382

LIHEAP helps Sacramento seniors with low income maintain gas and electrical service in their homes with a reduction of monthly costs. Emergency bill payment may also be available through some local agencies. Applications may be made through the Sacramento-area Salvation Army.
For additional information and planning, please read our comprehensive guide to paying for senior care in California.