Get Pricing & Availability for Assisted Living in Modesto, CA
Call (855) 481-6777 for immediate assistance and get more details
Page Reviewed / Updated – September 30, 2022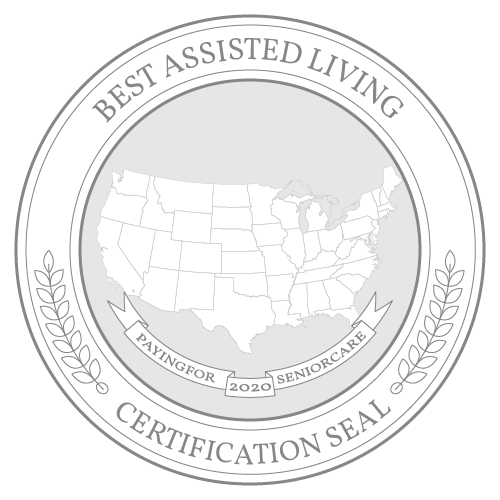 Modesto's general cost of living may be about 14% higher than the U.S. average, but it's 36% lower than California's index. This is because of the city's high housing costs, which are 30% over the nationwide figure, but basic goods and health care costs are only slightly above average. Retirees may consider assisted living in Modesto as its estimated monthly cost of $4,000 per month is both below the Golden State and national averages.
The affordable cost of assisted living in Modesto, as well as California's exemption on Social Security benefits, may help compensate for the full taxation on pensions and retirement account withdrawals. Seniors may also benefit from sales tax exemptions on prescription medications and selected groceries.
In addition to providing a list of the best assisted living facilities in Modesto, CA, this guide provides an overview of the cost of assisted living in Modesto, as well as average costs for other types of care. Additionally, find a list of free and low-cost services that provide seniors with a variety of assistance in their communities.
The Cost of Assisted Living in Modesto, CA
California's Central Valley region is generally affordable in terms of assisted living, based on Genworth's 2021 Cost of Care Survey. Modesto, at $4,000, is $500 below the U.S. average, $1,250 lower than the California median and similar to nearby Merced. Stockton is even cheaper at $351 a month less than Modesto, while Madera costs $172 less. State capital Sacramento may be $1,225 more expensive than Modesto, but it's still considered average compared to California's mean figure.
Modesto: $4,000
California: $5,250
United States: $4,500
Stockton: $3,649
Merced: $4,000
Madera: $3,828
Sacramento: $5,225
The Cost of Other Types of Care in Modesto, CA
Assisted living in Modesto is considered financially advantageous at $4,000 per month because it's significantly lower than in-home care and home health care, which are both $5,768. It's also more than half the price of nursing home care at $10,463 for semiprivate and $11,558 for private-room arrangements. While assisted living is deemed affordable as it includes monthly accommodations, daily meals and round-the-clock nonmedical support, nursing homes are expected to cost the highest because their licensed staff provides 24-hour skilled care.
Assisted Living Facility: $4,000
In-Home Care: $5,768
Home Health care: $5,768
Adult Day Health Care: n/a
Nursing Home Facility (semiprivate room): $10,463
Nursing Home Facility (private room): $11,558