Get Pricing & Availability for Assisted Living in Bakersfield, CA
Call (855) 481-6777 for immediate assistance and get more details
Page Reviewed / Updated – October 31, 2020
The 10 Best Assisted Living Facilities in Bakersfield, CA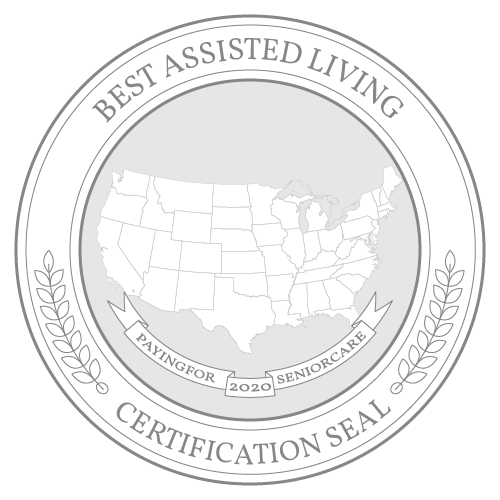 Located on the Kern River on the southern end of California's Central Valley, Bakersfield is a vibrant city known for its musical legacy, restaurants, cultural arts, sports teams and recreational activities. In fact, it's not only listed as one of the best places to retire, but also as one of the top 125 places to live in the United States.
The city is home to the Bakersfield Museum of Art, California Living Museum and the Spectrum Ampitheatre, which hosts a variety of concerts, festivals and family-friendly events throughout the year. It's also just over 100 miles north of Los Angeles, making it convenient for day trips.
Its pleasant year-round climate makes Bakersfield a perfect spot for escaping cold winters, and with over 270 days of sunshine, retirees have ample opportunities to enjoy time outdoors. Some fun activities include visiting the city's many local parks or exploring the miles of trails winding through the Kern River Ranger District of the nearby Sequoia National Forest.
The following list serves as a guide to what seniors can expect from the top assisted living facilities in Bakersfield. Additionally, find out more about the cost of assisted living in Bakersfield and what financial assistance programs are available.
The Cost of Senior Living and Care in Bakersfield
All levels of senior care in Bakersfield tend to be significantly less expensive than the average cost seniors pay in the rest of California, according to the 2018 Genworth Cost of Care Survey. The biggest gap is in assisted living, where the average cost in California is $4,500 a month, while Bakersfield seniors pay just $3,150. Less dramatic gaps exist between Bakersfield and the state average in other areas, but the city is always at least slightly less expensive than the state at all levels of senior living.
How much does Assisted Living Cost in Bakersfield?
Assisted living is significantly less expensive in Bakersfield than it is almost anywhere else in the state. Monthly costs here run to $3,150, while the California state average is $4,500. Most other California cities surveyed hew close to the state average, with Los Angeles and San Diego both exactly matching the state at $4,500. The most expensive assisted living in the state is found in San Francisco, where monthly costs average $5,500, or $2,350 more each month than in Bakersfield.
How much does Home Care Cost in Bakersfield?
Home care costs an average of $4,385 a month in Bakersfield. This is several hundred dollars a month less than the average cost of care across California, where seniors can expect to pay $4,957. Many other California cities have prices closer to the state average, with Stockton also reporting costs of $4,957 a month. The most expensive home care in the state, among surveyed cities, is in San Francisco. Costs there average $5,625 a month for seniors who need home care.
How much does Adult Day Care Cost in Bakersfield?
Adult day care in Bakersfield costs an average of $1,653 a month. This is very close to California's average cost of $1,679 a month. Both of these prices are near the low end of costs among surveyed California cities, yet Los Angeles is even lower at just $1,565 a month for care.
Sacramento, San Francisco and San Diego all report higher monthly costs of $1,733 for adult day care, while Chico seniors pay an average of $2,134 for the same level of service.
How much does Nursing Home Costs in Bakersfield?
Seniors in Bakersfield pay an average of $7,513 a month for care in a residential nursing care home. This is more than $800 less a month than the state average in California, where costs run to $8,365. Bakersfield's nursing care costs are the lowest among surveyed California cities, on a spectrum of prices that runs up to San Francisco's average of $9,148 a month for a semi-private room.
Financial Assistance Programs in Bakersfield
Medicaid Program in Bakersfield
Medicaid helps many seniors in Bakersfield pay some or all of the costs associated with senior residential care. The program, which in California is known as Medi-Cal, is open to all citizens or legal residents of the United States who live in California, are over 65, have a disability or can demonstrate a medical need for health insurance.
Medi-Cal is an entitlement program, which means seniors in Bakersfield who meet program intake requirements can begin receiving care immediately after being accepted into the system, with no waiting lists or enrollment caps.
All Medi-Cal plans in California cover preventive medical office visits and emergency care. They also pay some or all of the cost of admission for nursing care, memory care and post-acute rehab for up to 60 days. Seniors who choose to remain at home, but who have a demonstrated medical need or physical disability that limits their ability to live alone, may get free caregiver assistance through Medi-Cal's In-Home Support Services (IHSS) program. This program pays caregivers, who may be a spouse, friend or family member of the senior recipient, for a specified number of hours each month.
Seniors who wish to apply for Medi-Cal coverage must meet financial eligibility criteria before receiving benefits. The threshold is set at 138% of the federal poverty line. Medi-Cal automatically approves benefits for seniors who are already enrolled in other means-tested programs that use the same admissions criteria as Medicaid. Seniors who apply in person at a county office or online through the Covered California website need only show prior acceptance into these programs to get preliminary approval for Medi-Cal. These compatible programs include:
CalFresh, the state SNAP food stamp program
TANF, sometimes called cash aid or welfare
WIC
Section 8 housing support
Medicaid Waivers in Bakersfield
Assisted Living Waiver Program (ALWP)
Bakersfield seniors who have enrolled in Medi-Cal and received medical clearance for care in a skilled nursing home can choose to remain in assisted living with help from the Assisted Living Waiver Program (ALWP). The ALWP pays monthly costs for assisted living in 15 counties, including Kern County and Bakersfield. Seniors can apply for an ALWP waiver through their assigned Medi-Cal case worker, or they can speak with a benefits specialist at the participating assisted living community where they live.
Multipurpose Senior Services Waiver
Seniors in Bakersfield who choose to remain in their own homes, or in the private home of a loved one, may be eligible for the Multipurpose Senior Services Program (MSSP) waiver. The MSSP waiver pays for many of the costs seniors may struggle with when they choose to waive placement in an assisted living facility and remain home instead. Applications for the MSSP waiver are sometimes placed by assisted living benefits coordinators, though recipients can also apply directly through a Medi-Cal case worker. Benefits seniors qualify for under the MSSP include:
Professional benefits advice from experienced case managers
Caregiver services rendered in the home
Respite care at home or at a nearby facility
Some minor home repairs and/or minor home modifications, including the installation of ramps for wheelchairs and guard rails around the house
Transportation assistance with public transit vouchers, help signing up for Paratransit and scheduling services for mobility van services
Help with routine household chores
Personal Emergency Response System (PERS) equipment
Protective supervision for seniors with dementia
Meal service at home
Advice on managing money from senior financial advisers
Extensive translation and interpreter services
Home and Community-Based Alternatives (HCBA) Waiver
Bakersfield seniors who are transitioning out of residential care and back to their own homes may face significant costs during the move. To help them pay for the transition, the Home and Community-Based Alternatives (HCBA) waiver covers seniors moving out of post-acute rehab facilities, nursing homes and assisted living communities. Applications can go through the discharge planners' desk at a participating residential care facility, or seniors may apply directly for the benefit through their Medi-Cal caseworker.
Community-Based Adult Services (CBAS)
Seniors who remain in their own homes often face several miscellaneous expenses, which the Community Based Adult Services (CBAS) waiver program helps pick up for them. Applications for a CBAS waiver go through the Medi-Cal caseworker assigned to the senior, and benefits can include:
Adult day care delivered at home or at a nearby facility
Meal service to the seniors' door
Planning and financing of community senior events, such as dinners and social mixers
Physical and mental health therapy for seniors whose doctors recommend it, delivered either at home or at a nearby rehab facility
Other Financial Assistance Programs in Bakersfield
Paid Family Leave
California's Paid Family Leave Act lets people with established work histories take up to six weeks off from work with pay to care for senior relatives. Applicants must have some benefit amount stored up from payroll withholding and been continuously employed over the program's three-year look-back period. Only immediate relatives may take PFLA benefits, but cash paid bi-weekly through the program may be spent without any restriction. Applications go through California's unemployment and student aid agency, the Employment Development Department.
More Senior Living Resources in Bakersfield
Resource

Phone Number

Description

Housing Authority of the County of Kern
(661) 631-8500
The Housing Authority of the County of Kern administers the local Section 8 housing voucher program for low-income seniors. Section 8 vouchers are in high demand in Kern County, so seniors in Bakersfield often have to spend time on a waiting list for housing support. Applications can be made online or by phone.
Kern County Aging and Adult Services
(661) 868-1000
The Kern County Aging and Adult Services department operates several local programs to help seniors live independently in Bakersfield. Benefits include caregiver support, respite care at low or no cost, meal service, transportation assistance and several home care-related programs to help improve safety and mobility in seniors' residences. Applications go through specific program offices, or inquiries can be made online.
CAPK Energy Program
(661) 336-5236
The Kern County CAPK Energy Program takes applications for the state Low-Income Home Energy Assistance Program. Applicants must meet income eligibility guidelines. The program pays some of the cost of home utility bills. Applications may be made online or by phone.
Greater Bakersfield Legal Assistance, Incorporated (GBLA)
(661) 325-5943
GBLA offers free legal services to low-income seniors in and around Bakersfield. Services include most civil matters, including probate and estate planning, care planning and advance directives. Seniors who need legal advice can call the service directly or visit in person at 615 California Avenue.
For additional information and planning, please read our comprehensive guide to paying for senior care in California.