Get Pricing & Availability for Assisted Living in Vero Beach, FL
Call (855) 481-6777 for immediate assistance and get more details
Page Reviewed / Updated – July 18, 2022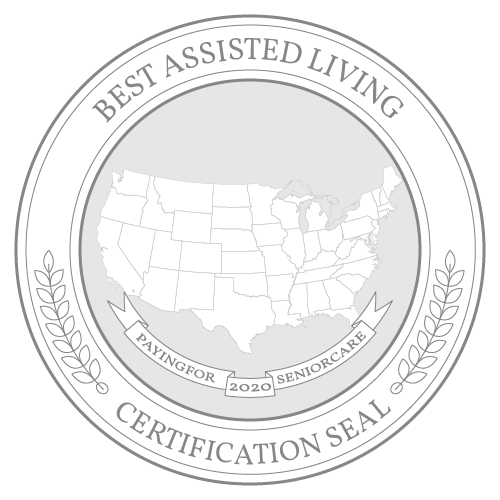 Vero Beach has a cost of living that's less than the state and national average, which makes it an affordable beach city for retirees. Health care, housing, utilities and transportation are all more affordable than the state and national averages. Assisted living facilities in Vero Beach have some of the lowest costs in the state at $3,350 per month.
Florida is a tax-friendly state for seniors. There's no state income tax, which means Social Security, pensions, IRAs and other forms of retirement aren't taxed. The state also has no inheritance or estate taxes.
This guide covers the average monthly cost of assisted living in Vero Beach and the surrounding area and a list of free local resources that address the needs of seniors.
The Cost of Assisted Living in Vero Beach, FL
The cost of assisted living in Vero Beach is $3,350 per month, which is one of the lowest costs in the state. The average monthly cost throughout the state is $4,000, and throughout the United States, it's $4,500, according to the 2021 Genworth Cost of Care Survey. Orlando facilities cost about the same as the state average of $4,000. A room in a Pensacola assisted living community is $4,323 per month, and those in Miami are $4,385. Jacksonville has one of the highest monthly averages at $4,660.
Vero Beach: $3,350
Florida: $4,000
United States: $4,500
Pensacola: $4,323
Jacksonville: $4,660
Orlando: $4,000
Miami: $4,385
The Cost of Other Types of Senior Care in Vero Beach, FL
The cost of senior care depends on the level of care an individual needs and where the care is provided. In-home care and home health care both cost $5,100 per month in Vero Beach. Adult day health care is the least expensive at $1,300, and an assisted living community is $3,350. Nursing homes are the most expensive care option, with a semiprivate room coming in at $8,334 per month and a private room at $9,680.
In-Home Care: $5,100
Home Health Care: $5,100
Adult Day Health Care: $1,300
Assisted Living Facility: $3,350
Nursing Home Facility (semiprivate room): $8,334
Nursing Home Facility (private room): $9,680
Note:Data for Vero Beach was unavailable, so data for the nearest city, Sebastian, was used instead.
Financial Assistance for Assisted Living in Vero Beach, FL
Other Ways To Pay for Assisted Living in Vero Beach, FL
Since not everyone can afford to pay for assisted living out-of-pocket, it's important to find alternative methods to help make assisted living more affordable. Some of these options include:
Veterans Benefits
Life Insurance Policy
Long-Term Care Insurance
Reverse Mortgage
For additional information and planning, read our comprehensive guide to paying for senior care in Florida.
Free Resources for Seniors in Vero Beach, FL
Florida seniors receive help with daily living through many programs and services in Vero Beach. These programs are offered for free and may help seniors delay entry into nursing home care.
| | | |
| --- | --- | --- |
| Resource | Contact | Service |
| Senior Resource Association | (772) 569-0760 | The Senior Resource Association is a nonprofit organization that promotes the health and well-being of seniors throughout the area through programs and services. These services include congregate meals, transportation, senior fitness, daily living assistance, legal and insurance counseling and travel and leisure. |
| Vero Beach Community Center | (772) 770-6517 | The Vero Beach Community Center offers classes and activities for seniors throughout the year, including dance and fitness classes, card games, yoga and special events. |
| Senior Collaborative | (772) 469-2270 | The Senior Collaborative is a nonprofit organization that connects seniors to available programs and services in Indian River County. These services include food and meals, educational programs, spiritual activities, financial assistance, counseling, employment, arts and entertainment, fitness classes, health and medical screenings and transportation. |
| Area Agency of Aging of Palm Beach Aging Network | (866) 684-5885 | The Vero Beach Aging Network advocates for seniors in Vero Beach by pushing for the development and administration of community-based services. Some community partners provide arts, culture and recreational activities, clothing and household goods, consumer assistance, disaster assistance, employment, food and meals, health care screenings and dental care, information and individual and family support. |
| Florida Long-Term Care Ombudsman | (888) 831-0404 | The Florida Long-Term Care Ombudsman advocates for seniors in long-term care facilities by ensuring they receive the best care. The ombudsman performs annual inspections to ensure facilities maintain state and federal standards. |
Rules and Regulations for Assisted Living Facilities in Vero Beach, FL
Assisted Living Communities in Vero Beach are required to follow a set of rules and regulations that are determined by the state. For an overview of those rules and regulations, see the information below. For more specific information, talk with your local community or Area Agency on Aging.
The 10 Best Assisted Living Facilities in Vero Beach, FL