Get Pricing & Availability for Assisted Living in Bradenton, FL
Call (855) 481-6777 for immediate assistance and get more details
Page Reviewed / Updated – September 16, 2020
The 10 Best Assisted Living Facilities in Bradenton, FL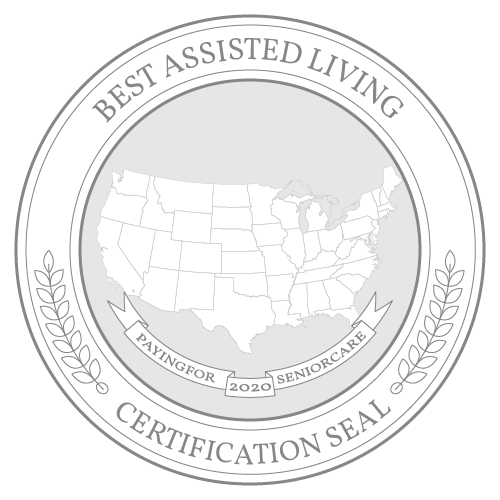 Seniors seeking a sunny, snow-free place to settle down might find that Bradenton, Florida, is ideal. Located south of Tampa along the shores of the Manatee River, Bradenton is home to just under 60,000 full-time residents, and seniors 65 and older account for 24.7% of the city's population.
Bradenton has plenty of parks, historical buildings, museums and unique shops to explore, including the renowned Village of the Arts, an eclectic community of artists, independent restaurants and galleries. The Cortez Historic Fishing Village is also a must-visit attraction, and Bradenton is a short drive from the beaches and boardwalks of the Gulf Coast.
Note: Assisted living cost data wasn't available for Bradenton, so data from the nearest city, Tampa, was used.
Take a look at the 10 best assisted living facilities in Bradenton to see if there's a community that's right for you. Additionally, find out more about the cost of assisted living in Bradenton and what financial assistance programs are available.
The Cost of Senior Living and Care in Bradenton
The cost of senior care in the Bradenton, FL, area is fairly close to the average cost of care in Florida overall, according to the 2018 Genworth Cost of Care Survey. Prices here tend to be slightly higher as a rule, but the difference is minor compared with more expensive areas of the state, such as North Port and Cape Coral.
Note: Senior care cost data wasn't available for Bradenton, so the data for the closest city, Tampa, was used.
How much does Assisted Living Cost in Bradenton?
Assisted living in Bradenton costs an average of $3,250 a month. This is around $250 less than the state average, and it is significantly lower than the $4,425 monthly cost paid in Jacksonville, or the $4,000 a month seniors pay for assisted living in Cape Coral. Of the eight largest metro areas in Florida for which numbers are available, Bradenton is the least expensive, narrowly edging out Orlando, which averages $3,275 a month for assisted living.
How much does Home Care Cost in Bradenton?
In-home care costs in Bradenton are within about $100 a month of the state average, running to $4,096 a month, relatively close to the $3,909 seniors pay for home care statewide. North Port and Cape Coral are outliers, both costing an average of $4,385 a month for home visits. Miami, the most affordable for home care of the major metro areas in the state, averages $3,432 a month.
How much does Adult Day Care Cost in Bradenton?
At $1,907, the cost of adult day care in Bradenton is $500 a month higher than the Florida state average cost, but it is slightly lower than the average $2,080 seniors and their families pay for the same service in Jacksonville. Several other major cities in Florida are closer to the state average cost and are somewhat less expensive than Bradenton. The most affordable outliers in the state are Tallahassee and Orlando, where adult day care runs to $1,246 and $1,300, respectively.
How much does Nursing Home Costs in Bradenton?
Nursing home care in Bradenton costs an average of $8,319 a month for a semi-private room. Private rooms in this area cost considerably more, at an average of $9,642 a month. Semi-private rooms in the rest of the state cost an average of $8,152 a month. Jacksonville is one of the most affordable places in the state for nursing home care, with an average monthly cost of just $7,118 a month, followed by Pensacola and Tallahassee, which both run to $7,817 a month for semi-private rooms.
Financial Assistance Programs in Bradenton
Medicaid Program in Bradenton
The Agency for Health Care Administrationadministers Medicaid services in the state of Florida, but Medicaid applications are handled by two different departments. The Florida Department of Children and Families administers ACCESS Florida, the state's Medicaid program for low-income residents who do not receive Supplemental Security Income (SSI). Seniors in Bradenton can establish eligibility and apply directly on DCF's website . For those who do receive SSI, applications are processed through the Social Security Administration, SSI division.
Eligible Bradenton residents can use Medicaid benefits to cover all or some of the cost of senior care. Costs covered by the program can include both medical and residential care provided by authorized Medicaid vendors, such as assisted living or nursing home facilities. Other state Medicaid benefits include:
Personal care assistance, which may be provided by friends or relatives
Home-delivered meals for homebound seniors
Respite care for caregivers
Home accessibility modifications
The state of Florida determines eligibility for Medicaid partly by looking at the applicants' financial situation, which includes both income and assets. As of 2019, Florida's maximum monthly income for single applicants with no dependents is $2,313. This amount changes from time to time, but it's calculated to be exactly 300% of the Federal Benefit Rate. Married couples' limit is double the individual threshold, at $4,626 a month.
Florida's Medicaid guidelines allow applicants to own a home. The first $585,000 in equity are not counted as assets for the purposes of determining eligibility. Seniors can also own a primary vehicle, but apart from that, non-home assets are capped at $2,000 for single applicants and $3,000 for married couples. One exception to this limit is if one spouse needs residential nursing home care, in which case the other spouse may hold up to $123,600 in assets without disqualification.
For more information on Medicaid programs in Florida, click here.
Other Financial Assistance Programs
Seniors in Bradenton who don't qualify for Medicaid, or who need extra help paying for senior care, still have options to manage the cost of care. Florida offers seven major programs for seniors who may not be eligible for low-income programs.
Optional State Supplement (OSS)
Low-income seniors who live in a family care home or another residential care setting, including an assisted living community, may be eligible for the Optional State Supplement (OSS). This is a grant of monetary aid that's intended to help cover some of the cost of room and board. Income and asset limits apply to participants that are similar to the state Medicaid guidelines. Participants must either be over age 65, or they must be disabled or blind. Seniors are not permitted to use OSS subsidies if they are already receiving Medicaid assistance for assisted living. Eligibility guidelines for the program, and information about how to apply can be found here.
Community Care for the Elderly (CCE)
Seniors who are candidates for placement in long-term nursing home care, but who are not qualified for Medicaid for one reason or another, may be eligible for help from the Florida state Community Care for the Elderly (CCE) program. This program helps cover the cost of adult day care, personal and medical supplies and may also help with the expense of legal aid for qualifying seniors. To qualify, seniors must be over age 60 and have a functional impairment that could be managed with caregiver support. Limited income is not strictly a requirement of the program, but seniors who qualify for Medicaid have fewer standards to meet for acceptance.
Respite for Elders Living in Everyday Families (R.E.L.I.E.F.)
Respite for Elders Living in Everyday Families (R.E.L.I.E.F.) sends caregivers to seniors' homes to provide respite care in the familiar surroundings of a senior's own home. This program is funded by the state and is free to access. To be eligible, seniors over age 60 should be considered at risk of placement in residential care, or have a need for in-home assistance to remain independent. Income eligibility rules apply, and while every area agency has its own specific standards, assistance is for people who would not be able to pay for their basic needs if they had to pay for in-home care on their own. To learn more about who qualifies for the program, look here.
Florida Alzheimer's Disease Initiative (ADI)
The Florida Alzheimer's Disease Initiative (ADI) offers several forms of support for seniors with Alzheimer's and their families. One benefit of the program is extended respite care of up to 30 days. To qualify for the program, participants must be Florida residents over the age of 18 and have a diagnosis of either Alzheimer's disease or another memory-affecting illness. No income or asset criteria apply for participants in the program, though placement on the waiting list does partly depend on need. Learn more about the requirements and application process for ADI here.
Home Care for the Elderly (HCE)
When caregivers in Bradenton need support taking care of an elderly loved one, one program they can turn to is Home Care for the Elderly (HCE). This program's cash allowance picks up some of the cost of medically necessary supplies and some essential basic support the caregiver needs to look after a qualifying senior. HCE is funded by grants at the state level. To qualify, seniors should be:
At risk of nursing home placement
Have low enough income to receive SSI, or be a Qualified Medicare Beneficiary (QMB), or Specified Low-income Medicare Beneficiary
For more information about signing up with the program, click here.
More Senior Living Resources in Bradenton
| | | |
| --- | --- | --- |
| | Phone Number | Description |
| | (941) 484-9545 | The Catholic Charities branch in Manatee County works with Bradenton seniors and their loved ones to help out with multiple aspects of senior living, including rent assistance, help paying a mortgage, utility assistance, food resource referrals, prescription drug assistance and emergency financial assistance for low-income seniors, regardless of religious affiliation. |
| | (863) 682-7249 | Elderpoint Ministries, of Lakeland, FL, offers Bluebird Mobility Network to provide low-cost transportation services for Bradenton seniors who need scheduled trips for medical and other appointments outside the home. |
| | (941) 749-3030 | EHEAP can pay up to $600 to cover the energy cost for Bradenton households with at least one senior living in them. To qualify, one member of the household must be over age 60, and all residents must meet income eligibility guidelines. Applications are currently by appointment only. |
| | (941) 748-5568 | The Bradenton Public Housing Authority offers low- and no-income seniors safe and affordable living accommodations in 1- through 4-bedroom apartments in and around the city. |
| Visiting Nurses Association of Florida (VNA) | (941) 366-1929 | The VNA is a not-for-profit private association of registered nurses who provide in-home care to adults with disabilities in the Bradenton area. The association sometimes accepts payment through Medicare, but it also offers charitable care from a mobile clinic called the Florence Nightingale Express. |
| | (727) 573-9444 | The Association provides information and referrals to Tampa and Bradenton adult day care facilities for low- and no-income seniors and eligible caregivers who need respite care for seniors with dementia. |
For additional information and planning, please read our comprehensive guide to paying for senior care in Florida.