Get Pricing & Availability for Assisted Living in Ocala, FL
Call (855) 481-6777 for immediate assistance and get more details
Page Reviewed / Updated – September 15, 2020
The 10 Best Assisted Living Facilities in Ocala, FL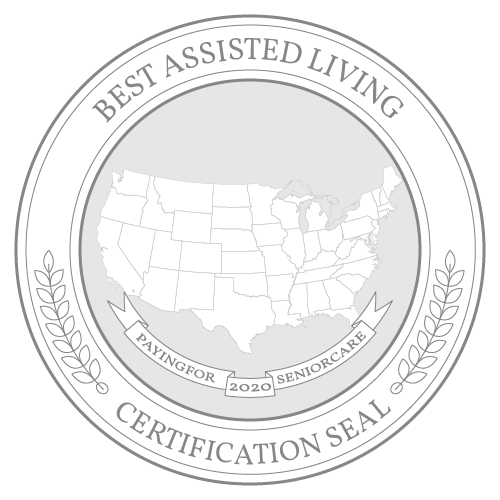 Ocala is a popular tourism destination in central Florida. Once home to an advanced pre-Columbian civilization, Ocala is the site of several important locations from the First Seminole War, such as Fort King National Historic Landmark. Home to nearly 61,000 people, almost 19% of Ocala's residents are seniors aged 65 and over.
Ocala welcomes seniors with a variety of indoor and outdoor amenities. With average temperatures that, even in the depth of winter, rarely dip below 70 degrees, Ocala invites active seniors to play at any of 20 expertly designed golf courses, including many tribute courses that mirror classic challenges from Saint Andrews and other world-famous links. Florida has no state income tax, which means that seniors pay no state-level tax on Social Security or other pension incomes. The state has no taxes for estates or inheritance, and seniors may qualify for reduced property taxes.
Seniors in Ocala pay an average of $3,925 a month for assisted living, according to Genworth Financial's 2019 Cost of Care Survey. This is a few hundred dollars more than the $3,500 a month seniors pay, on average, in the rest of Florida. Nationwide, seniors pay an average of $4,051 a month for similar assisted living board and care.
Look over our list of the top 10 assisted living communities in Ocala, to see if one is right for you. Additionally, find out more about the cost of assisted living in Ocala and what financial assistance programs are available.
The Cost of Senior Living and Care in Ocala
How much does Assisted Living Cost in Ocala?
How much does Home Care Cost in Ocala?
How much does Adult Day Care Cost in Ocala?
How much does Nursing Home Costs in Ocala?
Financial Assistance Programs in Ocala
Medicaid Program in Ocala
Other Financial Assistance Programs
More Senior Living Resources in Ocala
| | | |
| --- | --- | --- |
| | Phone Number | Description |
| | (352) 369-2636 | The OHA provides housing to low and moderate income households, including seniors, in Marion County through public housing and the Housing Choice Voucher. There are waiting lists for the programs. Applications can be made online. |
| | (850) 414-2062 | This program arranges volunteers to transport seniors to and from medical appointments, shopping and errands, to help with meal preparation and to provide companionship, all of which helps seniors age in place. The program may also provide respite to caregivers of elderly people. |
| | (352) 732-3008 | Low-Income Home Energy Assistance Program (LIHEAP) can help low-income seniors pay for heating and cooling their home. Eligibility is income-based and adjusted based on how many people are living in the home. |
| | (352) 368-8200 | Seniors aged 65 and older who are paying property tax in Marion County are eligible for an additional Homestead Exemption. This is available for permanent residents whose income is under a certain limit. |