Get Pricing & Availability for Assisted Living in Ocala, FL
Call (855) 481-6777 for immediate assistance and get more details
Page Reviewed / Updated – September 30, 2022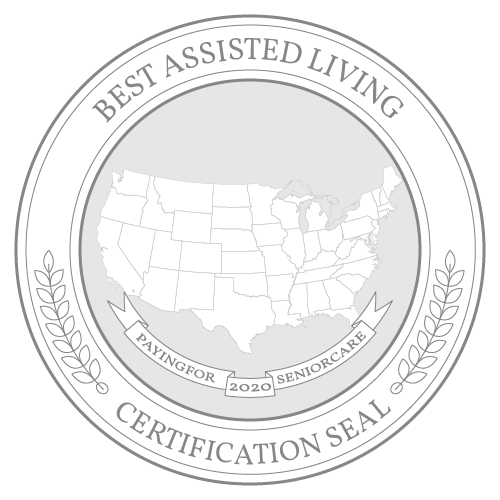 The cost of living in Ocala, Florida, is nearly 17% lower than the national average and almost 20% lower than the state average. Seniors will also find the cost of groceries, health care and transportation to be lower than in most cities across the country, and housing is approximately 35% lower than the U.S. average. This is also true of assisted living facilities in Ocala which cost on average $3,850 per month.
Florida is one of the best states to retire in terms of taxes for seniors. There is no state income tax, which means seniors don't pay state taxes on Social Security benefits and retirement incomes and may keep more of their money at the end of the year. There's also no inheritance or estate tax.
In addition to providing a list of the best assisted living facilities in Ocala, FL, this guide provides an overview of the cost of assisted living in Ocala, as well as average costs for other types of care. Additionally, find a list of free and low-cost services that provide seniors with a variety of assistance in their communities.
The Cost of Assisted Living in Ocala, FL
According to Genworth's 2021 Cost of Care Survey, assisted living facilities in Ocala are $3,850 per month. This is $150 less than the state average and $650 less than the national average. To the northwest in Gainesville, the cost is among the lowest in the state at $2,350 per month. To the east on the Atlantic Coast in Daytona Beach, assisted living is $125 more than in Ocala. Seniors in The Villages pay one of the highest costs of neighboring cities at $5,208.
Ocala: $3,850
Florida: $4,000
U.S. average: $4,500
The Villages: $5,208
Gainesville: $2,350
Daytona Beach: $3,975
The Cost of Other Types of Care in Ocala, FL
Assisted living facilities cost around $3,850 per month, but it's important for seniors to consider the other types of care. Those who prefer to age in place can choose in-home care or home health care which cost $4,576 and $4,767, respectively. Adult day health care is the least expensive option at $1,408 per month. Those who require constant supervision may opt for a semi-private room in a nursing home, which costs around $7,908 per month.
Assisted Living Facility: $3,850
In-Home Care: $4,576
Home Health Care: $4,767
Adult Day Health Care: $1,408
Nursing Home (semi-private room): $7,908
Nursing Home (private room): $9,125