Get Pricing & Availability for Assisted Living in Largo, FL
Call (855) 481-6777 for immediate assistance and get more details
Page Reviewed / Updated – October 31, 2020
The 10 Best Assisted Living Facilities in Largo, FL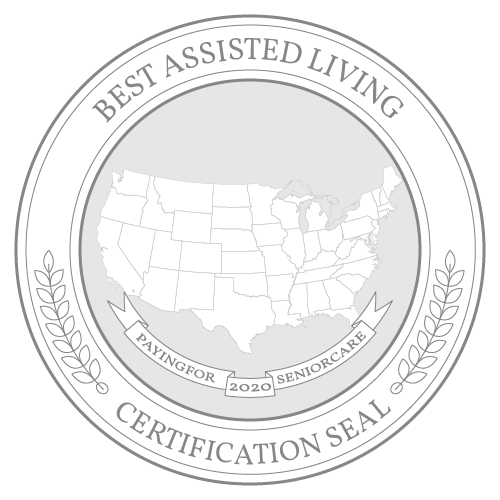 Located along Florida's gulf coast just south of Clearwater, Largo is home to just under 85,000 people, and one in four residents are aged 65 and older. The city is part of the Tampa Bay area and is the third-largest city in Pinellas County.
Largo and the surrounding region is exceptionally popular with snowbirds and retirees, thanks to the long, hot summers and mild, snow-free winters that make outdoor activities, such as golfing, boating and fishing, available year-round. The city is home to three hospitals, including the Largo Medical Center, and the H. Lee Moffit Cancer Center and the nationally-ranked Tampa General Hospital located in nearby Tampa provide world-class diagnostic and acute care services.
Note: Cost data wasn't available for Largo, so data from the nearest city, Tampa, was used.
This guide highlights the 10 best assisted living facilities in Largo and the surrounding areas. Additionally, find out more about the cost of assisted living in Largo and what financial assistance programs are available.
The Cost of Senior Living and Care in Largo
In most categories, the cost of senior care in Largo is close to the state average, within the range of $86 – $250, according to the Genworth 2018 Cost of Care Survey. The exception is in the cost of adult day care, which costs an average of $444 more monthly than the state median. This makes it one of the most expensive cities for adult day care in the state.
Note: Senior care cost data wasn't available for Largo, so the data for the closest city, Tampa, was used.
How much does Assisted Living Cost in Largo?
The average monthly cost of assisted living in Largo is $3,250, which is $250 less than the state average. This makes it one of the more affordable options in Florida. The cost in major cities, such as Miami and Tallahassee, is from $100 to $1,089 per month higher. Seniors in Jacksonville, Florida's largest city, pay $4,425 per month on average, $1,175 more than those in Largo.
In coastal cities such as Naples, the cost is even higher, with seniors in the city paying an average of $5,448 monthly, $2,198 more than those in Largo. Seniors can find more affordable assisted living options in the nearby Lakeland area, where the average cost is just $2,808 per month — $442 less than Largo's average.
How much does Home Care Cost in Largo?
The average monthly cost of home care in Largo is $3,718, based on 44 hours of care each week. This is $86 less per month than the state average of $3,804.
The most affordable home care costs in the state are in Sebring, where seniors pay an average of $3,051 per month. By contrast, the average monthly cost in Panama City is $4,385. Largo seniors can find more affordable home care options in nearby Lakeland, where the average monthly cost is $3,337 per month, $381 less than in Largo.
How much does Adult Day Care Cost in Largo?
The typical cost of adult day care in Largo is $1,907 per month, making it and nearby North Port at the same price, among the most expensive cities for adult day care in the state. Only Jacksonville, with an average of $2,080 monthly, has higher adult day care costs.
Seniors in Lakeland pay just $1,365 per month on average, but the most affordable adult day care options in the state can be found in Tallahassee, where the monthly average of $1,246 is $661 less than average the cost in Largo.
How much does Nursing Home Costs in Largo?
The average cost for nursing home care in Largo is $8,319 per month. This is $167 less than the Florida average of $8,152. Jacksonville has the most affordable nursing home care options in the state, with an average cost of $7,118 per month, $1,201 less than Largo's median.
Other affordable options can be found in Tallahassee and Sebring. The average cost in Miami and North Port is $8,669 monthly, $350 more than the average in Largo. Seniors in the coastal Naples area pay $10,319 per month for nursing home care, $2,000 more monthly than those in Largo.
Financial Assistance Programs in Largo
Medicaid Program in Largo
The Statewide Medicaid Managed Care Long-Term Care (SMMC-LTC) program provides long-term care in Florida. It is an entitlement program, meaning everyone who meets the eligibility criteria receives care. The program divides Florida into 11 regions. Each region is served by different Managed Healthcare Organizations. Largo is part of Region 5.
To be eligible for the program, seniors must meet all the eligibility criteria, which cover residency, age, income and care requirements. Applicants must be legal Florida residents who require a nursing facility level of care. This means that they require help with at least two activities of daily living. To meet the age requirement, applicants must be 65 or older, or between the ages of 18 and 64 and designated as disabled.
Income requirements differ based on whether the applicant is single or married and whether both members of a couple are applying. For singles, the income limit is $2,313 per month and the asset limit is $2,000. This is the same for married couples where only one person is applying, although the non-applicant spouse can have a further $126,420 of assets. For married couples where both spouses are applying, the monthly income limit is $4,626 and the asset limit is $3,000. Countable assets do not include personal belongings, furniture, a primary home, an automobile and burial trusts.
Florida also has a number of pathways available for residents who don't meet the financial eligibility requirements of Medicaid. The Medically Needy Pathway is for people with high medical expenses who also have a high income. People on the program use their excess income to pay medical expenses and once they reach the Medicaid eligibility limit, Medicaid kicks in for the remainder of the month.
People can also put excess income into Qualified Income Trusts. This allows them to qualify for Medicaid. Money in trusts can only be used for specific purposes, such as medical bills and personal needs allowances. The agreement cannot be canceled and the state of Florida must be named to receive any remaining money upon the death of the Medicaid recipient.
The Statewide Medicaid Managed Care Long-Term Care plan covers a wide range of services, although not every service is available to all participants. It can include assisted living, nursing facilities, home health care and adult day care as well as other assistance such as caregiver training, medical equipment and respite care. Some services can be participant directed.More information on plans and how to apply can be found on the Statewide Medicaid Managed Care website or by calling 1-877-711-3662.
Other Financial Assistance Programs in Largo
Alzheimer's Disease Initiative
The ADI is available to all people over 18 years of age who have been diagnosed with Alzheimer's disease or a related disorder. It provides a range of support services to people living with the disease and their caregivers. Respite services available include in-home, facility-based, emergency and extended care.
Caregivers of eligible seniors can access training and other support services. Participants of the program can also access the services offered by Memory Disorder Clinics. People who are suspected of having a memory disorder can request an assessment through an MDC. Applications can be made through the local Area Agency on Aging. More information can be found on our guide to the ADI.
Community Care for the Elderly
This program provides community-based services to older adults who are aged 60 and over and who are assessed as functionally impaired. The services can include adult day care, help in the home, medical therapy and companionship. Waiting lists exist for the program and priority is given to people who have been assessed as being in need of immediate services to prevent harm by the Department of Children and Families' Adult Protective Services. In Pinellas County applications go through Gulf Coast Jewish Family and Community Services. Learn more about the benefits and eligibility requirements.
Home Care for the Elderly
The HCE helps older adults stay in their communities by providing supportive care in private homes. It is designed to provide an alternative to institutional or nursing home care. It is available to seniors aged 60 and over who are at risk of entering a nursing home and have an adult caregiver living with them who is willing to arrange or provide care.
Applicants must also meet the same financial criteria as people applying for Medicaid, however, they cannot receive HCE and Statewide Medicaid Managed Care at the same time. The program provides a subsidy to help care for the participant and special subsidies may be available for services or supplies. There is limited funding for the program and seniors are likely to be put on a waiting list. Applications can be made to the local Area Agency on Aging. Learn more about eligibility.
Respite for Elders Living in Everyday Families (RELIEF)
The RELIEF program is available to frail and homebound elders who are 60 years of age and older and who also have a full-time caregiver. It provides in-home respite care, allowing families and caregivers to take time to care for themselves, allowing them to continue caring for their elderly loved one. Applications are administered by the local Area Agency on Aging. More information can be found on our guide to RELIEF..
Optional State Supplement (OSS)
Eligible Largo seniors can receive financial assistance through the Florida Optional State Supplement. This supplement helps individuals pay for room and board at residential care facilities, including adult family care homes, assisted living facilities and mental health treatment centers. The OSS is available to people aged 65 and older who are residents of Florida who meet financial and functional eligibility guidelines.
Applicants must be assessed as requiring placement in residential care. The monthly income limit for singles is $828.40 and for couples is $1,656.80. That is slightly higher for people in mental health treatment centers. The asset limit is $2,000 for singles and $3,000 for couples. Applications are made on the Department of Children and Families website. Further information can be found on our Florida OSS page.
More Senior Living Resources in Largo
| | | |
| --- | --- | --- |
| Resource | Phone Number | Description |
| Pinellas County Housing Authority | (727) 443 7684 | The Pinellas County Housing Authority provides housing and rental assistance throughout the county, including Largo. The agency has public housing available and also administers the Housing Choice Voucher program. |
| City of Largo Accessibility Grants | (727) 586 7489 Ext. 7314 | The City of Largo provides grants to homeowners to help them make their homes accessible. This can be used in many ways, including adding wheelchair ramps, widening doorways and modifying bathrooms. Accessible homes can help seniors remain in their own home. |
| Homemaker/Companionship Services – Gulf Coast Jewish Family & Community Services | (727) 479 1828 | Gulf Coast Jewish Family and Community Services provides free services to eligible seniors in Pinellas County. Services can include cleaning, meal preparation, shopping and laundry, which helps seniors stay in their home for longer. |
| Pinellas County Property Appraiser | (727) 464 3207 | A property tax exemption is available for homeowners in Largo. One of the homeowners must be aged 65 or over and must also meet financial criteria. This tax exemption helps older homeowners lower their tax bill. |
| Low-Income Home Energy Assistance Program | (727) 327 0977 | LIHEAP helps low-income residents pay their energy bills. Applicants must meet certain financial criteria, based on the number of people in the household. Applications in Largo are made through Pinellas County Urban League. |
For additional information and planning, please read our comprehensive guide to paying for senior care in Florida.