Get Pricing & Availability for Assisted Living in Winter Haven, FL
Call (855) 481-6777 for immediate assistance and get more details
Page Reviewed / Updated – September 23, 2020
The 10 Best Assisted Living Facilities in Winter Haven, FL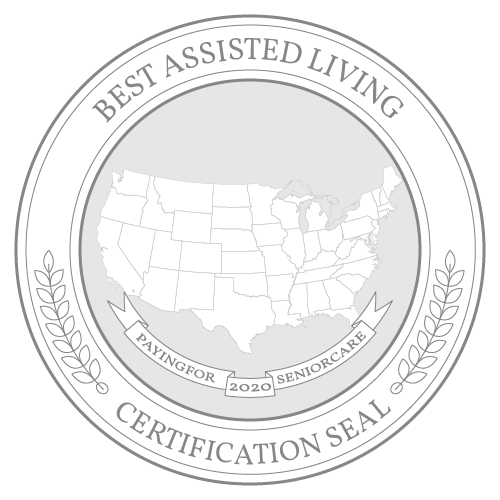 Located about 50 miles east of Tampa, Winter Haven is a charming city known for its beautiful lakes, well-preserved downtown district and world-class vintage aircraft museum. The city is home to just under 45,000 people, and 23.8% of residents are aged 65 and older, while statewide seniors make up 20.9% of the population.
The year-round climate in Winter Haven is mostly hot and humid, with average daily highs above 87 degrees from mid-May to late September. The winter months are mild, and temperatures run around 51 degrees in mid-January. Thanks to the warm weather, seniors in Winter Haven can enjoy outdoor activities, such as golfing, boating and fishing, at any time, and the iconic Bok Tower Gardens is a must-visit destination for locals and visitors alike. The area is also home the historic Cypress Gardens that's been merged with the Legoland Florida Resort.
Note: Information for Winter Haven wasn't available, so data from nearby Lakeland, FL was used.
In this guide, we cover the top 10 assisted living facilities in Winter Haven, FL. Additionally, find out more about the cost of assisted living in Winter Haven and what financial assistance programs are available.
The Cost of Senior Living and Care in Winter Haven
According to Genworth's 2018 Cost of Care Survey, senior care in Winter Haven is relatively affordable compared to other major metropolitan areas in Florida. Additionally, assisted living, home care and adult day care costs in the area are all cheaper than statewide and national median costs. However, the survey results suggest nursing care costs in Winter Haven are slightly higher than the Florida median and around $700 more expensive than the national median. Though these costs are slightly above the middle, other areas in Florida such as Naples have significantly higher prices.
Note: Senior care cost data wasn't available for Winter Haven, so the data for the closest major city, Lakeland, will be used throughout this guide.
How much does Assisted Living Cost in Winter Haven?
Assisted living in Winter Haven costs $2,808 per month on average, approximately 20 percent less costly than the state median. In fact, Winter Haven's assisted living costs are more inexpensive than all of the major metropolitan areas in Florida surveyed by the Genworth study and nearly half the price of monthly assisted living in Naples.
How much does Home Care Cost in Winter Haven?
Overall home care costs across the state of Florida average $3,804, just higher than the average in Winter Haven. Areas such as Naples and Punta Gorda are 10 to 24 percent more costly for assisted living.
However, Winter Haven's monthly home care costs are much more reasonably priced than other cities in close proximity, such as Tampa and Orlando.
How much does Adult Day Care Cost in Winter Haven?
Responses to the Genworth survey indicate that adult day care costs in Winter Haven average around $1,365. Despite this low figure, the city sits adjacent to Tampa, an area with one of the two highest adult day care costs in the state.
Winter Haven's adult day care costs, which fall just under the Florida average of $1,463, are still more expensive than prices in neighboring Orlando and Tallahassee.
How much does Nursing Home Costs in Winter Haven?
At $8,304 a month for a semi-private room, nursing home care costs in Winter Haven fall slightly above the state median but in the middle of other nearby towns such as Tampa and Orlando. Cities in the Tallahassee area are, on average, 6 percent more economical than the Winter Haven region. Naples' costs are much higher than Winter Haven, as a semi-private room in that area costs $2,000 more per month.
Financial Assistance Programs in Winter Haven
Medicaid Program in Winter Haven
Throughout Florida and in Winter Haven, seniors seeking care can make use of the Statewide Medicaid Managed Care program (SMMC), a system that replaced all previous HCBS (Home and Community Based Services) Medicaid Waivers. Within this Medicaid program, an eligible senior can select to enroll in one or all three of the following programs:
Managed Medical Assistance (MMA) Program, which offers seniors Medicaid-covered services that may include hospital care, prescribed drugs, mental health care, and doctor visits with transportation
Long-term Care (LTC) Program, which provides seniors with assisted living, nursing home care or home care
Dental Program, which issues all Medicaid dental services to seniors
To be eligible for these SMMC benefits, an applicant must meet the following requirements:
Be a legal Florida resident
Be either a minimum of 65 years of age or between 18 and 64 years old and designated as disabled by the Social Security Administration
Be assessed as needing nursing facility level of care
Meet the financial requirements for Florida Medicaid ($2,313 per month for single citizens and $4,626 per month for couples)
All seniors living in a nursing home in Winter Haven who apply for SMMC and meet eligibility requirements receive Medicaid support. However, seniors who live in an assisted living facility or at home might be placed on a waitlist for Medicaid benefits, especially the LTC program.
For those not living in a nursing home, the application for the SMMC program can be obtained by calling the local Area Agency on Aging, which is Senior Connection Center for Winter Haven residents. Instead of calling the local AAA, those seeking Medicaid benefits can call the Elder Helpline at (800) 262-2243 and request an interview for home and community-based services. This screening will assess each senior's needs based on basic demographic information, income and total assets.
Seniors might wish to note that an additional Medicaid program, Program of All-Inclusive Care for the Elderly (PACE), is available in the state of Florida, but not available to citizens of Polk County, where Winter Haven is situated. More information about this program can be found by reading our SMMC guide.
Other Financial Assistance Programs
Alzheimer's Disease Initiative (ADI)
The ADI program exists to assist seniors who are citizens of Winter Haven and have been diagnosed with Alzheimer's, dementia or any other related memory disorder. ADI does this by providing medical services through Memory Disorder Clinics (MDCs), centers that offer treatment, referrals, diagnostic testing and screenings.
In addition to providing medical support to seniors with memory conditions, this program provides funds to supplement research and help create new policy regarding memory disorders. ADI also gives relief to caregivers who serve family members or loved ones with memory disorders. The four types of care include in-home, facility-based (such as at adult day care centers), emergency and extended care (for up to 30 days).
There are no income requirements for this program, but seniors may wish to be aware that income does factor into an applicant's placement on the waitlist. ADI services are provided through the MDCs in Florida. Visit our ADI guide for more information regarding the application process and eligibility requirements.
Community Care for the Elderly (CCE)
In Winter Haven, the CCE program allows seniors who meet eligibility requirements and who need extra medical or personal care but do not qualify for Medicaid to access other services and aid. This enables many citizens to continue living in their own home or community. The program offers benefits that include, but are not limited to, adult day care, case management, home-delivered meals and personal care.
In order to qualify for CCE, applicants must be at least 60 years old and require assistance with Activities of Daily Living. Though participants are required to remit a co-pay for services, there is no income limit set. Contact the local Area Agency on Aging (Senior Connection Center) to apply.
Refer to the CCE guide for more detailed information regarding additional services and other questions that might arise.
Home Care for the Elderly (HCE)
The HCE program offers two types of subsidies to support family-type living arrangements inside private homes for residents of Winter Haven who are aged 60 or older. A basic subsidy is available to help pay for the senior's clothing, housing, food, and some medical costs and a special subsidy is available for necessary medical items or services.
Qualifications for HCE include being deemed at risk for nursing home placement, meeting the financial requirements and maintaining a live-in adult caretaker who can provide for the senior in addition to making extra care arrangements.
Applications are processed through the various local AAAs (Senior Connection Center in Winter Haven). Not everyone who applies will have immediate access to funding; qualified seniors are placed on a waitlist until an opening in the program arises.
For more information regarding the HCE program's benefits, see the HCE guide.
Optional State Supplementation (OSS)
The OSS program is meant to add to applicants' incomes through monthly payments that can be used to help pay for room and board. The exact OSS payment amount is determined by each senior's income and the current OSS standard cost of care in the facility where the individual lives. Payments are made directly to the approved applicant. Though additional limits apply for assets and extra resources, monthly income requirements vary based on the situation of each senior:
A monthly income cap of $828.40 for individuals in family care homes or assisted living
A monthly income cap of $1,656.80 for couples in family care homes or assisted living
A monthly income cap of $935.00 for individuals in a mental health facility
A monthly income cap of $1,870.00 for couples in a mental health facility
Requirements for this program include being aged 65 or older, meeting the functional and financial eligibility guidelines and proving the need for residential care.
Interested seniors can apply at the local Department of Children and Families office, Adult Protective Services office or online. Seniors might wish to note that applications must be filled out in the month seniors wish to obtain the payment and cannot be used to pay for past expenses made. Much more information about this program can be found in our OSS guide.
More Senior Living Resources in Winter Haven
| | | |
| --- | --- | --- |
| Resource | Phone Number | Description |
| | (863) 294-7369 | The Winter Haven Housing Authority offers housing to low- and moderate- income seniors through Section 8 and other public housing programs. Seniors can visit the administrative office at 2653 Ave C S.W., Winter Haven, Florida, for more information. |
| | (863) 534-5320 | The Polk County Elderly Services team provides assistance with activities of daily living, light housekeeping and home-delivered meals to residents of Winter Haven for no cost. |
| | (863) 682-7249 | The ElderPoint Ministries is a non-profit organization that focuses on nutrition and transportation to give services to seniors of Winter Haven for discounted costs. These services include fresh produce for $1 per produce portion through a mobile produce market and produce kiosks in the greater Winter Haven area. Additionally, low-cost transportation services allow seniors to make affordable trips to the doctor's office or other areas. |
| | (813) 740-3888 | The RELIEF program offers free in-home elderly care in Winter Haven by matching a volunteer caregiver with a senior to give relief to the family or full-time caretaker. Thisvolunteer-based program is managed by the local Area Agency on Aging, so requirements may vary throughout Florida. Specific information can be found by contacting Senior Connection Center. Our RELIEF guide contains more detailed information about this program. |
For additional information and planning, please read our comprehensive guide to paying for senior care in Florida.