Get Pricing & Availability for Assisted Living in Hialeah, FL
Call (855) 481-6777 for immediate assistance and get more details
Page Reviewed / Updated – October 19, 2020
The 10 Best Assisted Living Facilities in Hialeah, FL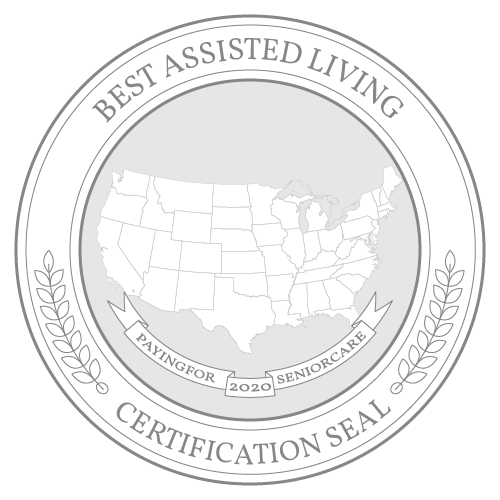 Hialeah is the sixth-largest city in Florida and part of the greater Miami metropolitan area, known for its rich Cuban culture. The city gets sunny weather year-round with no snow, making it easily accessible for the city's higher-than-average senior population. The area has a low violent crime rate and shorter-than-average commute times.
Hialeah is home to one of the largest Spanish-speaking populations in the United States, as well as iconic national attractions such as the Historic Hampton House. Residents can visit a variety of senior-friendly attractions, including the Curtiss Mansion and Gardens and Hialeah Park Racing & Casino, as well as several family-friendly attractions, such as Amelia Earhart Park, which houses a petting zoo and golf course.
Check out our list of the area's top assisted living communities to find the best care and amenities to suit your needs. Additionally, find out more about the cost of assisted living in Hialeah and what financial assistance programs are available.
The Cost of Senior Living and Care in Hialeah
For the most part, the cost of senior care in Hialeah is well below the state and national averages according to Genworth's 2018 Cost of Care Survey. Rates for assisted living, adult day care and homemaker services are anywhere from 5 to 20% lower than both benchmarks. However, local seniors pay a premium for skilled nursing care. On average, rates are 7% higher than the rest of the state and 17% higher than most U.S. cities.
Note: Cost comparisons for Hialeah were not available so cost comparisons listed here are based on regional data from metropolitan Miami, which is one of 440 regions included in Genworth's annual survey.
How much does Assisted Living Cost in Hialeah?
Assisted living costs in Hialeah are competitive when compared to the state and national averages and cities like Naples, Cape Coral and Jacksonville. At $3,350 per month, local rates are 4% lower than the state median and 16% below the national average of $4,000 per month.
Tampa and Orlando are two of the few metropolitan areas that are more affordable than Hialeah but only by a margin of $100 per month or less. In these cities, assisted living facilities charge between $3,250 and $3,275 per month on average, which is about $250 lower than the state median or $3,000 less per year.

How much does Home Care Cost in Hialeah?
With local providers charging an average of $3,337 per month, Hialeah has some of the state's lowest rates for in-home care services. Local expenditures are well below the national median of $4,004 per month or $48,048 per year. They're also 12% below the state average of $3,804 per month or $45,648 annually.
Compared to other major cities in the Sunshine State, rates in Hialeah are closest to Port St. Lucie. They're also about 10% lower than Tampa and Jacksonville and around 20% more affordable than Naples, which is one of the most expensive metropolitan areas.

How much does Adult Day Care Cost in Hialeah?
With monthly costs just below the state median of $1,463, seniors in Hialeah enjoy competitive rates on adult day care services. Orlando is one of the few cities that's more affordable but only by a narrow margin of about $100 per month. In contrast, seniors in Jacksonville pay almost $600 more per month for the same services, and Tampa residents pay about $500 more than seniors in Hialeah. However, for the most part, Hialeah's adult day care costs are within a few points of the state median and other metropolitan areas in South Florida, including Port St. Lucie and Cape Coral.

How much does Nursing Home Costs in Hialeah?
Nursing homes in Hialeah are moderately expensive. Local seniors pay about $550 more per month than the state median and about $1,260 more per month than the national average of $7,441. Hialeah is slightly more expensive than Tampa, Cape Coral and Orlando, and moderately more expensive than Port St. Lucie.
Additionally, local nursing facilities charge about $1,500 more per month than facilities Jacksonville, which is the most affordable major metropolitan area for nursing home care, and $1,600 less than Naples, which is the most expensive area by a substantial margin. When compared to Hialeah and greater Miami, these outliers represent a cost difference of almost $20,000 per year.

Financial Assistance Programs in Hialeah
Medicaid Program in Hialeah
Medicaid is a state and federally funded program that provides health insurance to qualifying seniors and low-income adults in Hialeah and cities across the state. The system is officially known as the Statewide Medicaid Managed Care program, and it has two main branches. Long-term care that's provided in the home or through a licensed facility is covered by the LTC division, and traditional health care services are offered through the Managed Medical Assistance program.
Whether seniors need help paying for institutional care or home and community-based services, the same eligibility requirements apply. Income limits are $2,313 per month for individuals and $4,626 for couples with an asset limit of $2,000 or $3,000 respectively. Anti-impoverishment laws allow a non-applicant spouse to keep up to $126,420 in cash assets, and there are many standard exemptions for vehicles, household items and up to $585,000 in real property. In many cases, individuals who have substantial assets can qualify by establishing an irrevocable trust.
To see if you're eligible for SMMC-LTC benefits, call 866-762-2237, or visit the Hialeah Service Center in person. Alternatively, you may apply online using the Florida Department of Children and Families ACCESS system.

Other Financial Assistance Programs in Hialeah
Community Care for the Elderly (CCE)
Florida's Community Care for the Elderly program covers a wide array of community-based services as long as they allow seniors to live in the least restrictive and most cost-effective environment possible. Funds can be used for adult day health care, case management, meals, homemaker services, pest control, minor home repairs and personal services. The goal of CCE is to help adults aged 60 or older to avoid institutionalization. However, there is a statewide waiting list for services. To apply or learn more, call (305) 670-4357. For a complete look at this program, see our CCE guide for Florida seniors.
Home Care for the Elderly (HCE)
The HCE program provides a stipend for home and community-based services to Hialeah residents aged 60 or older and their caregivers. To qualify, residents must live in a private home or family-type environment. Basic subsidies start at $160 per month, and special benefits may cover the cost of medical supplies and home health aides. Additionally, applicants must be at risk of nursing home placement, have an approved on-site caregiver, and meet Medicaid income and asset limits. To apply or to learn more, contact the Alliance for Aging at (305) 670-4357, or see our HCE guide for a more detailed look at the program, its offerings and eligibility requirements. Due to demand, there is a waiting list for benefits.
Program of All-Inclusive Care for the Elderly (PACE)
PACE is a federally authorized Medicaid alternative that allows seniors and older adults to receive all types of services from hospital care to medications and durable medical equipment through one source. In Hialeah, Miami Jewish Health Systems provides these services. PACE is available to adults aged 55 or older who are medically eligible and qualify for Medicaid and/or Medicare. Applicants must live in select communities. To check your eligibility, call (305) 751-7223, or visit the National Pace Association online to determine whether services are available in your ZIP code.
Alzheimer's Disease Initiative (ADI)
Administered by the Hialeah Alliance for Aging and 10 other Area Agencies on Aging, the Alzheimer's Disease Initiative provides training, case management and counseling to primary caregivers. It also offers a variety of respite services ranging from short-term in-home care to long-term residential services for up to 30 days. The ADI is designed for individuals aged 18 or older who have been diagnosed with Alzheimer's Disease or a related memory impairment and who do not receive long-term care services through Medicaid. There may be a waiting list for services depending on the availability of funding. To learn more about this program, call (305) 670-4357, or read our ADI program guide.
Older Americans Act (OAA)
Enacted in 1965, the Older Americans Act funds a variety of social services for individuals aged 60 or older. The program includes several divisions that cover the cost of congregate meals, nutritional counseling and food deliveries. The program also helps older Floridians remain in the community by assisting with the cost of in-home supports and community-based services, such as adult day health care, homemaker services, personal care and transportation. The National Family Caregiver Support Program is also funded through the OAA. From Hialeah, call your local Aging and Disability Resource Center at (305) 670-4357 to learn more.

More Senior Living Resources in Hialeah
| | | |
| --- | --- | --- |
| Resource | Phone Number | Description |
| Hialeah Housing Authority | (305) 887-2525 | The nonprofit Hialeah Housing Authority operates several programs that help low-income seniors and families access affordable housing. It offers Section 8 vouchers, operates public housing communities and manages rental properties. |
| Palm Springs Villa | (305) 824-1108 | Operated by National Church Residences, Palm Springs Villa provides affordable handicap-accessible rentals designed for seniors and disabled adults. |
| Home Care Program | (305) 514-6000 | Managed by Community Action & Human Services and funded by the county, the Home Care Program provides a range of in-home services, including personal assistance and respite care, to seniors and disabled adults who need assistance with activities of daily living. |
| Low-Income Home Energy Assistance Program | (786) 469-4640 | This financial assistance program provides $150 to $475 in annual credits or $600 in emergency aid that can be used for household electric bills. It's open to residents of Hialeah and Miami-Dade County. |
| Senior Exemption | (305) 375-4712 | Hialeah and the county property appraiser offer two tax exemptions for seniors. The Senior Exemption and Long-Term Resident Senior Exemption eliminate the tax on the first $50,000 of the home's value, which can save older homeowners more than $600 annually. Seniors must submit an application and meet income limits to qualify. |
For additional information and planning, please read our comprehensive guide to paying for senior care in Florida.