Get Pricing & Availability for Assisted Living in Miami, FL
Call (855) 481-6777 for immediate assistance and get more details
Page Reviewed / Updated – July 18, 2022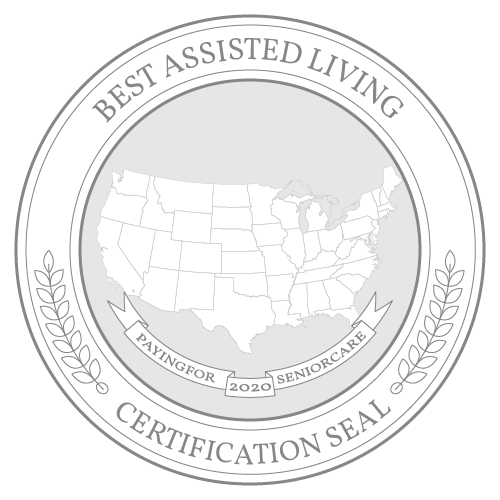 The coastal city of Miami is a member of the AARP Age-Friendly Network, indicating its local government has taken steps to make it a safe, comfortable environment for residents of all ages. It's home to over 440,000 year-round residents and has a large senior community that makes up nearly 17% of the population. While Miami's overall cost of living is about 20% higher than state and national averages, the state's lack of income tax may help those with limited resources afford local living expenses. Despite higher living costs, health care costs are consistent with the national average, and assisted living is relatively affordable at $4,385 per month.
Through this guide, seniors can get more information on assisted living costs in Miami and options that may help them pay for care. The guide also features some rules assisted living facilities follow and a list of the top facilities in Miami.
The Cost of Assisted Living in Miami, FL
According to the 2021 Genworth Cost of Care Survey, Miami area seniors pay $4,385 per month for assisted living.
In Miami, assisted living costs are several hundred dollars higher than the state median of $4,000 but affordable compared to the national rate of $4,500 per month. While Miami is a relatively budget-friendly option, Florida seniors may find cheaper care in Sebring, where rates are among the lowest in the state at $3,436. In Port St. Lucie, seniors pay $3,763 per month for care, and in Orlando, care costs are consistent with the state median at $4,000. Panama City is among the costliest surveyed cities in Florida for assisted living, with local facilities charging $5,081 per month.
Miami: $4,385
Florida: $4,000
United States: $4,500
Port St. Lucie: $3,763
Sebring: $3,436
Orlando: $4,000
Panama City: $5,081
The Cost of Other Types of Senior Care in Miami, FL
In Miami, adult day health care costs $1,517 per month for services, making this the cheapest long-term care option in the city. In-home care costs $4,195 per month, and home health care is a little costlier at $4,385. Assisted living is comparably priced at $4,385 but includes most living expenses, making it affordable for many. Nursing home care is several thousand dollars more per month at $9,019 for shared rooms and $10,904 for private accommodations.
In-Home Care: $4,195
Home Health Care: $4,385
Adult Day Health Care: $1,517
Assisted Living Facility: $4,385
Nursing Home Facility (semiprivate room): $9,019
Nursing Home Facility (private room): $10,904
Financial Assistance for Assisted Living in Miami, FL
Other Ways To Pay for Assisted Living in Miami, FL
Since not everyone can afford to pay for assisted living out-of-pocket, it's important to find alternative methods to help make assisted living more affordable. Some of these options include:
Veterans Benefits
Life Insurance Policy
Long-Term Care Insurance
Reverse Mortgage
For additional information and planning, read our comprehensive guide to paying for senior care in Florida.
Free Resources for Seniors in Miami, FL
Long-term care can be expensive. Fortunately, seniors in Miami have access to several nonprofit agencies and programs that can help them find the best solutions for their care needs and budgets. This table highlights free and low-cost resources in the region that help older adults compare facilities, find ways to pay for care and connect with free activities and programs in the community.
| | | |
| --- | --- | --- |
| Resource | Contact | Service |
| Alliance for Aging, Inc. | (305) 670-6500 | Alliance for Aging, Inc., is the Area Agency on Aging for the Miami region. This private nonprofit organization oversees a range of programs and services for area residents aged 60 and over, including information and referral services, health insurance options counseling and recreational programming. It operates the Elder Helpline, which seniors can call toll-free at (800) 963-5337 for one-on-one assistance with finding the best long-term care solutions for their needs. |
| Veteran Services Program | (305) 270-2940 | The county's Veteran Services Program division helps veterans and their qualifying family members obtain veteran benefits, file claims and appeal denied benefits. Through this office, seniors can apply for Aid and Attendance, which provides funds that may be used to cover long-term care, as well as assistance with hospitalization, pension and disability compensation. All services are free of charge. |
| Mayor's Initiative on Aging | (305) 375-5648 | The Mayor's Initiative on Aging promotes access to information regarding long-term care services in Miami, helping seniors make informed decisions. Through this program, older adults can get help with determining whether they qualify for Medicaid, which may help cover care and medical expenses. The program also connects individuals with the Department of Public Housing and Community Development, which provides assisted living to income-qualifying individuals. |
| SHINE | (800) 963-5337 | SHINE is a statewide program that provides access to free Medicare options counseling for beneficiaries. This program is staffed primarily by trained volunteers who meet with seniors over the phone and in person to help them understand their benefits, review medical and long-term care bills and determine whether they qualify for programs such as Medicaid and Medicare Savings Programs. |
| Senior Volunteer Programs | (786) 469-4851 | Miami residents aged 55 and over can donate their time through three senior volunteer programs, the Foster Grandparent Program, the Retired and Senior Volunteer Program and the Senior Companion Program. Seniors may serve as little or as much as they want and get free placement assistance and training. In exchange, they may get benefits such as tax-free stipends and transportation reimbursement. |
Rules and Regulations for Assisted Living Facilities in Miami, FL
Assisted Living Communities in Miami are required to follow a set of rules and regulations that are determined by the state. For an overview of those rules and regulations, see the information below. For more specific information, talk with your local community or Area Agency on Aging.
The 10 Best Assisted Living Facilities in Miami, FL