Get Pricing & Availability for Assisted Living in Miami, FL
Call (855) 481-6777 for immediate assistance and get more details
Page Reviewed / Updated – September 14, 2020
The 10 Best Assisted Living Facilities in Miami, FL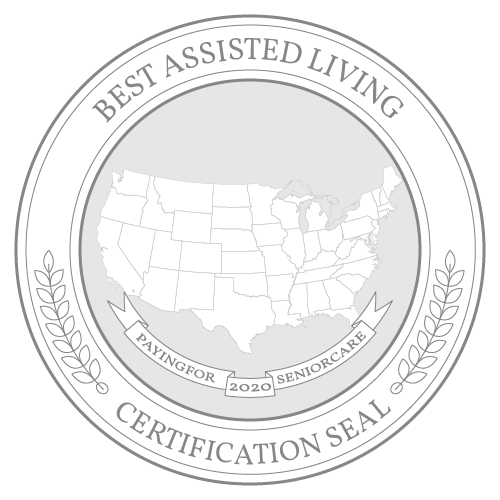 Miami is the largest city in Florida, and it commands a long stretch of beach in one of the nation's most popular tourist destinations. Home to 468,000 people, almost 17% of Miami's residents are seniors aged 65 and over.
Miami invites active seniors outdoors with year-round mild temperatures and cool sea breezes that sweep across almost the entire city. More than 67 golf courses serve the population of the Miami-Dade region, as do 30 hospitals and medical centers that accept Medicare. Nearly two-dozen senior centers operate around Miami, out as far as Ft. Lauderdale, where seniors can gather for community social mixers and congregate meal service.
Assisted living in Miami costs an average of $3,250 a month, according to Genworth Financial's 2019 Cost of Care Survey. This is significantly lower than the average national cost of $4,051 a month most seniors pay elsewhere in the United States. The average cost in the rest of Florida is $250 a month higher than the Miami average, at $3,500 a month.
Have a look at our list of the top 10 assisted living communities in Miami, and see which one is right for you. Additionally, find out more about the cost of assisted living in Miami and what financial assistance programs are available.
The Cost of Senior Living and Care in Miami
In Miami, senior care is relatively affordable compared to other metropolitan areas in Florida. According to the Genworth 2018 Cost of Care Survey, the only type of senior care that is more expensive in Miami than it is in the rest of the state is nursing home care.
How much does Assisted Living Cost in Miami?
In Miami, the average monthly cost for assisted living is $3,350, which is slightly below the median cost for Florida as a whole. Assisted living in Miami is significantly less expensive than Naples, which is the next closest major metropolitan area in South Florida and costs $5,448 per month.
The majority of other major metropolitan areas in Florida average between $3,000 and $3,500 a month – with The Villages and Naples falling on the higher end of the spectrum and the Lakeland and Sebring areas falling on the lower end:
How much does Home Care Cost in Miami?
The cost of home care in Miami averages $3,337 a month, assuming 44 hours of care per week. That's approximately $500 cheaper than the state average of $3,804.
Compared to other major cities in the state, Miami is relatively affordable for home care – Jacksonville is about $1,000 more each month, while care in Orlando averages about $700 more. Some of the least expensive average costs for home care in the state are in the Lakeland area at $2,808 a month.
How much does Adult Day Care Cost in Miami?
Adult day health care in Miami costs an average of $1,408 a month, which is about equal to the state average of $1,463. This is relatively in line with all other major metropolitan areas in Florida.
How much does Nursing Home Costs in Miami?
The cost of nursing home care in Miami is about average when compared with the other metropolitan areas of Florida, but more expensive than the state on average. At $8,699 a month for a semi-private room, it's more than the state average of $8,152.
Financial Assistance Programs in Miami
Statewide Medicaid Managed Care (SMMC)
Medicaid in Miami is referred to as the Statewide Medicaid Managed Care (SMMC) program. SMMC consists of three programs: Long-Term Care (LTC), Managed Medical Assistance (MMA), and Dental. Older Miami residents in need of long-term care should apply for the LTC program. Services covered under this program include but are not limited to assisted living, in-home care, nursing home, intermittent and skilled nursing, medical equipment and supplies, home meal delivery, respite care, transportation, and homemaker.
Since SMMC LTC is an entitlement program, eligible applicants will receive benefits. To be eligible for the LTC program one must be 65 or older, require a nursing home level of care, have a monthly income of $2,313 or less for single applicants ($4,626 for couples), and assets cannot exceed $2,000 (single) or $3,000 (married).
Additional information about SMMC LTC and how to apply may be found on the Florida Department of Children and Families website.
Other Financial Assistance Programs
Alzheimer's Disease Initiative
The Alzheimer's Disease Initiative program helps Alzheimer's patients 60 or older and their caregivers. The main focus is on providing education and support services for caregivers. Some of the support services include counseling and respite to offer caregivers some relief. Head to the Department of Elder Affairs website for more information.
Community Care for the Elderly (CCE)
Community Care for the Elderly allows Miami seniors at risk of nursing home placement to age more comfortably and affordably in their homes. If eligible, some of the services include adult day care, case management, emergency alert response, home meal delivery, personal care, pest control, and more. Eligible seniors are required to pay a co-payment based on a sliding scale. Refer to our CCE guide for more detailed information about the program.
Home Care for the Elderly (HCE)
Home Care for the Elderly offers financial assistance averaging $106 a month to adults 60 or older. The elder adult must be at risk of nursing home placement, have a live-in caregiver, a monthly income less than $2,313, and assets cannot exceed $2,000. The money can be used for incontinence supplies, home health aide services, and other services. To learn more about HCE and how to apply, visit the Alliance for Aging.
Optional State Supplementation (OSS)
Older adults living in a licensed assisted living facility or adult family care home could receive an additional payment from the state to help pay for room and board. The maximum amount paid to a single individual is $78.40, and married couples receive up to $156.80 a month. Read more about this program and eligibility requirements.
PACE
The PACE program is a provider group that covers payment for long-term care services received while living either at home or in a residential care facility. To qualify, an applicant in Miami must:
Be 55 years of age or older
Live within the defined service area of the PACE Center
Meet medical eligibility requirements as determined by CARES
Be able to live safely in the community
Be dually eligible for Medicaid and Medicare, or Medicaid only. There is also a private pay option with PACE, however, this is not regulated by the State.
PACE is administered by the Department of Elder Affairs in consultation with the Agency for Health Care Administration. In Miami, the PACE service center is Miami Jewish Health Systems.
Respite for Elders Living in Everyday Families (RELIEF)
RELIEF is a program created to give caregivers of frail homebound elders a break. While caregivers are taking advantage of their much-needed break, a volunteer provides up to four hours per day of companionship. Unlike other respite services, RELIEF provides evening and weekend services. Go here to learn more.
More Senior Living Resources in Miami
Address

Phone Number

Description

11410 North Kendall Drive, Ste. E-306

Miami, FL. 33176

(877) 247-4632

The Catholic Health Services currently manages 16 subsidized apartment complexes for active, independent seniors with limited financial resources in Miami-Dade County. Only seniors who are 62 years of age or older are eligible to apply for one of these housing options. Rent is calculated at 30% of an individual's income.

1551 NW 36 St.

Miami, FL 33142

(866) 296-0992

Friendship Towers is a smoke-free community for seniors 62 or older. There are one and two bedroom units. Some amenities include a fitness center, scheduled activities for residents, and a library. Income restrictions do apply, so call ahead for those.

350 NW 2ND ST.

Miami, FL 33128

(305) 358-8794

Lummus Park Manor has apartments for the elderly as well as those with low incomes or special needs. Rent is based on income.

5200 NE 2nd Ave.

Miami, FL 33137

(305) 751-8626

Miami Jewish Health Systems manages Douglas Gardens North in Pembroke Pines. This HUD 202 facility for low-income seniors offers spacious one-bedroom apartments. Services include housekeeping and maintenance.

2351 NW 119th St.

Miami, FL 33167

(305) 687-8004

McCormack Baron Management manages the Westview Gardens Apartments for low-income seniors 62 and older. Rent is based on income.
For additional information and planning, please read our comprehensive guide to paying for senior care in Florida.